Does Jersey City count as long distance? It is 175 miles from here. So I guess it does? Anyway today we are house crashing my friend Dimple and her husband Anand Talreja's apartment in Newport, NJ. We had camped here on our recent NYC trip.
As I've mentioned before, both of them are into art deco and modern decor. In their 2 bedroom rental apartment they've tried to incorporate their love of clean lines and bright colors with his bachelor pad furniture. The # 1 issue they faced was that they wanted to wait till they buy a new home (they've been on the hunt for sometime now) to commit to any new furniture choices. They also had to deal with usual constraints of rentals; no painting allowed, small living space, and lack of character. The pluses; the full length window that floods the living and dining rooms with light and of course the location right by the Hudson river.
I would sum up the living room as 'his meets hers'. His bachelor couch and Ikea lack tables and her orangey girly chair and the lush shag rug.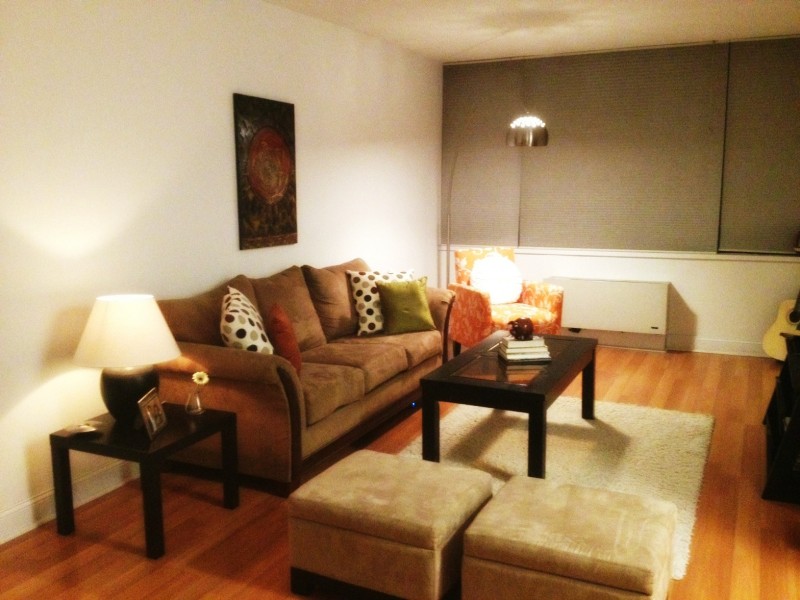 However, the star of the room is this art deco arc lamp that they found on Amazon. The orange chair was from Overstock.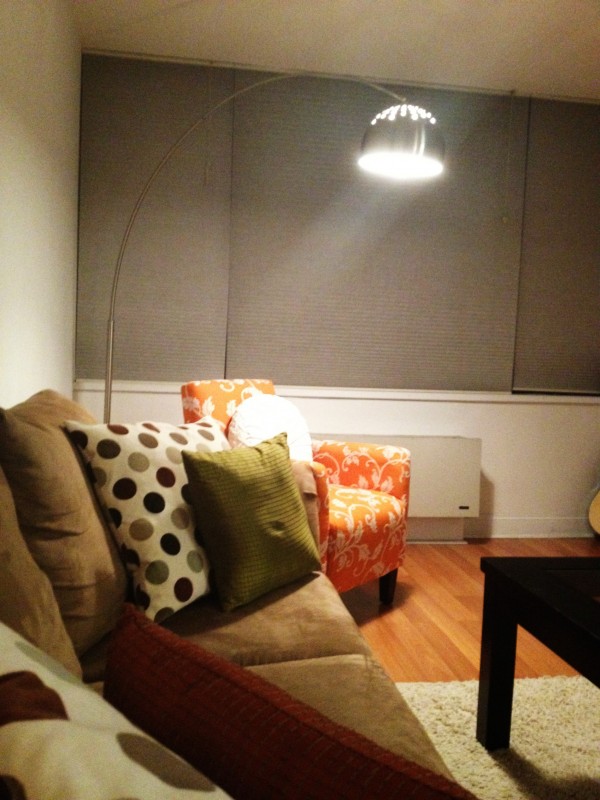 There are splashes of yellow, orange, and green in almost every corner of the room. The art in the pic below is from the NYC streets. The artist paints people faces Wall Street Journal's stats pages on the spot.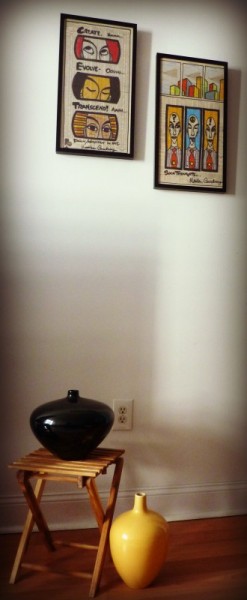 My kids' favorite thing in their home is this pig on the coffee table. Isn't he the cutest thing ever?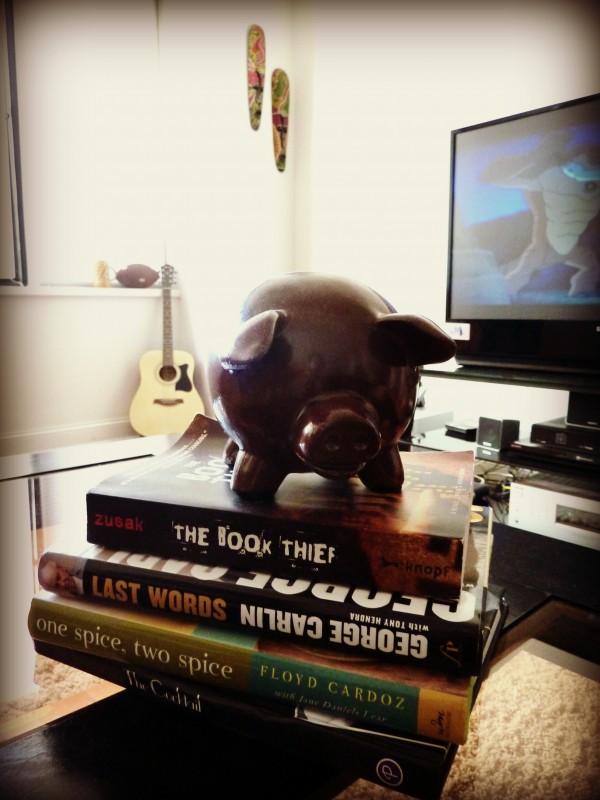 The masks in the corner are souvenirs from their trip to Jamaica. More yellow and green in the dining area.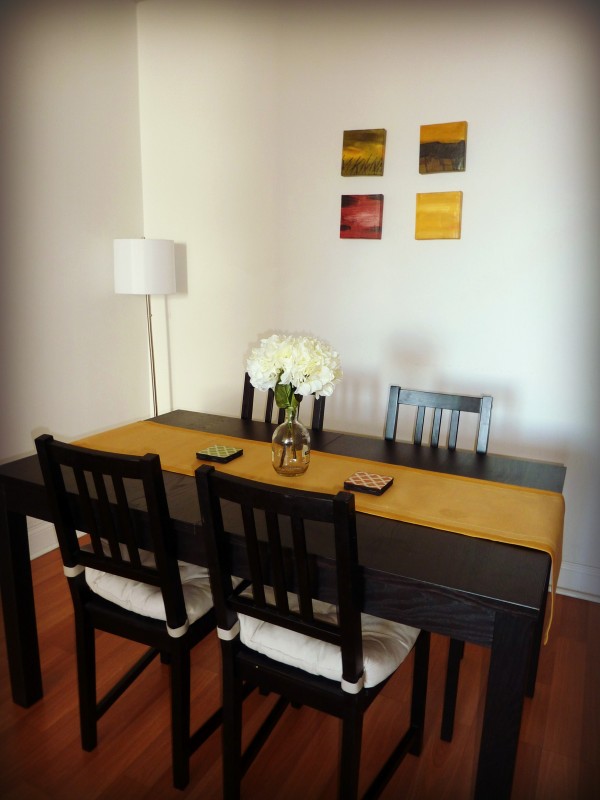 The foyer sports a colorful  mirror from Pier 1 and a hookah that a friend gifted from the Middle East. An empty whiskey bottle serves as a vase for the hydrangeas.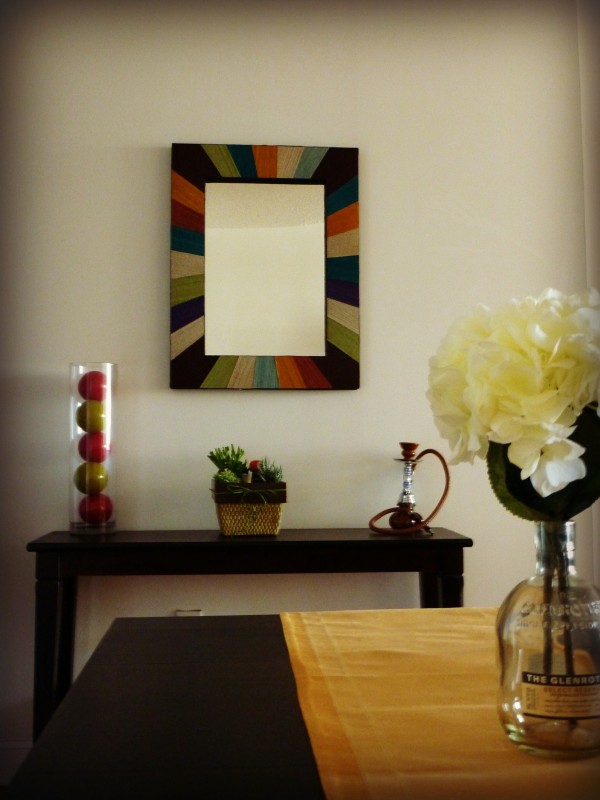 Even my succulent planter finds a spot albeit a temporary one on the foyer table. My favorite things in her house were these Moroccan trellis coasters from Pier 1.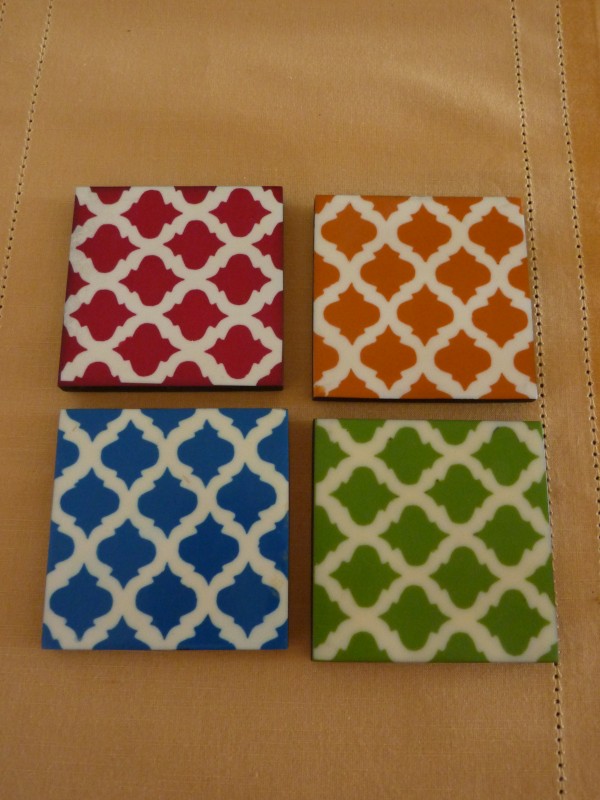 I was totally floored (of course this was right after I made the exact same red throw pillow) and had to have these. Unfortunately the ones available in Pier 1 now aren't as pretty as these that she bought years ago. 🙁
Their home is great example of how you can add color and style to your rental while staying within your decor constraints. Would love to hear your tips on adding style to a small space.
Happy Friday!