In my post on favorite decorating stores, I had vowed to explore stores out of my comfort zone (aka mainly Home Goods). After which I had found some great goodies at our local Goodwill store. Glad to report that I found even more cool stuff at the Salvation Army store in Leesburg. Last Saturday afternoon I had some time to kill as I was waiting to pick my daughter up from her friend's birthday, so decided to hop in and came out with these.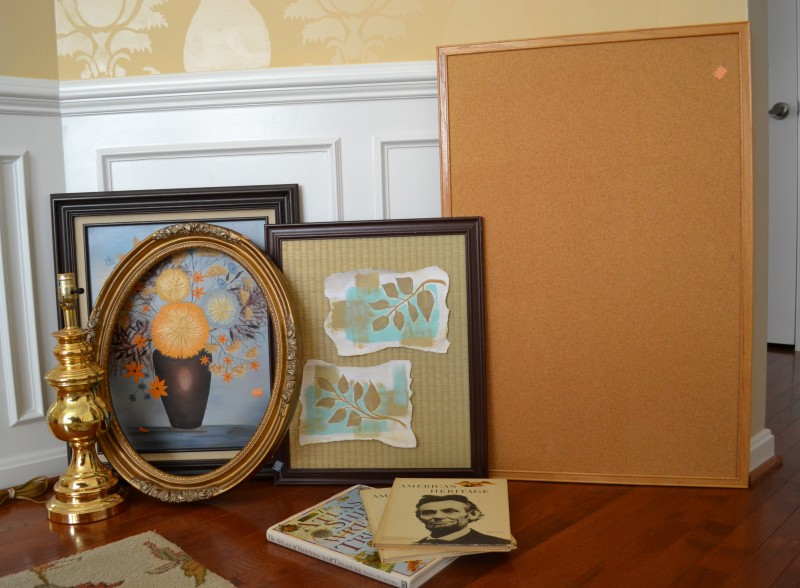 All for $26! Want more details? From left,
The lamp base was $5.99. Want to spray paint it and use it in our basement guest bedroom. But first need to get a lamp kit (under $8 at Home Depot) and a drum shade maybe on clearance at Home Goods for $10. Hoping to keep the whole thing under $25.
The oval frame was $3.99. Still have no idea what I'm going to use it for. Bought it because I really liked the shape and the detail. May be insert a cork board in it or just hang an empty frame? Have already spray painted it white. Ya, I have hopped on the spray paint bandwagon in full swing.
Bought the flower painting in the back for the frame, again gonna spray paint it black/oil rubbed bronze (I told ya :)). Couldn't say no to that frame for $5.99. Remember my art class Renoir painting? Finally that will have a home.
The grass cloth frame with the two leaves was $2 after 50% off. Planning to turn that into a jewelry organizer.
The big cork board was a steal at $5.99. See the new avatar of the cork board here.
The books on the floor are from the 50's and were $1 each. Got them for the old industrial drawings inside. Maybe I could use them for my industrial prints knock off project?
Since we are on the subject of being thrifty, here is my latest seriously awesome (I get giddy every time I think of it) Craigslist find! Any guesses as to how much this baby cost? Totally ignore the messy garage and that old couch (ya it is still there….long story). Ain't that called keeping it real, right? 😉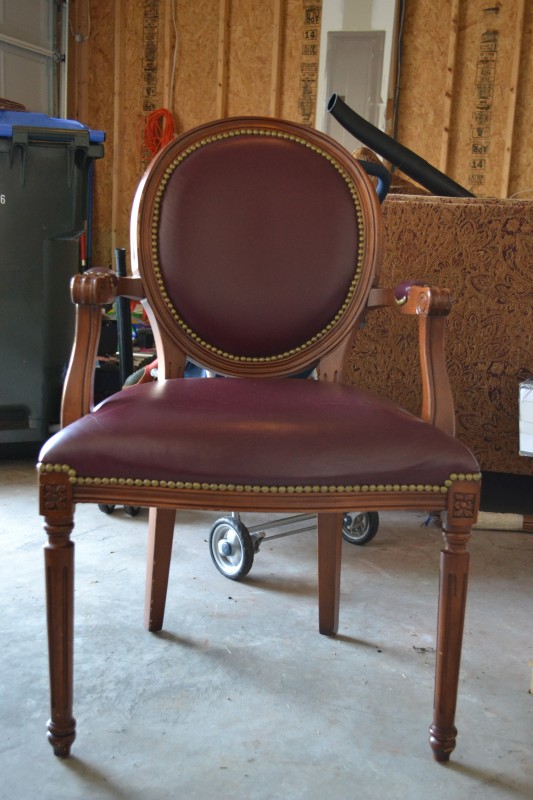 A whopping $20! Can't wait to reupholster and paint her. Still debating whether to give it an antique white or a glossy white finish. Again, this is going to go in the basement guest bedroom, which has a beige and white color scheme. I'm thinking of adding duck egg yellow (don't know what that color is called, it is more of an orangey yellow) as an accent color. The art work in that room has some blue, white, and small pops of that yellow. So for the fabric I'm thinking of one of these;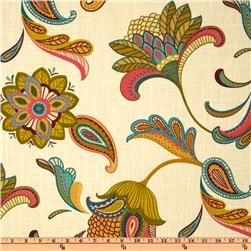 Or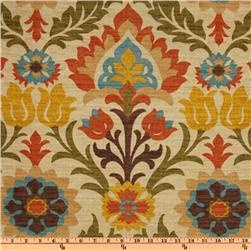 I'm leaning more towards the first one only because my usual first instinct would have been to pick the second pattern. Lately I've been trying to push myself a little bit, decor wise. Also I have a nagging feeling that the second one might be a bit too busy. What do you guys think?
B finds it mildly amusing that I get hyper excited about stuff like this! Can't blame a girl for badly wanting to re-upholster a chair, right? Ain't that normal?