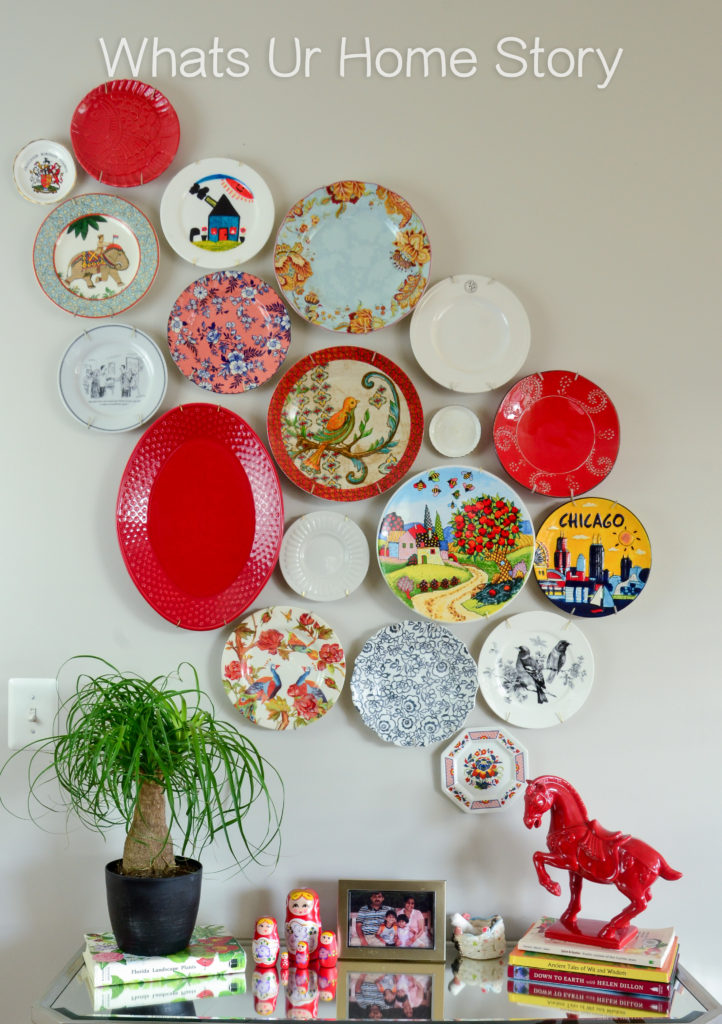 Yes, we have new paint and a new look! The new year ushered in a breath of fresh air to our main level. One of the many things that changed is the plate wall in the breakfast room. For more on how to decorate with plates or how to hang them check out this post.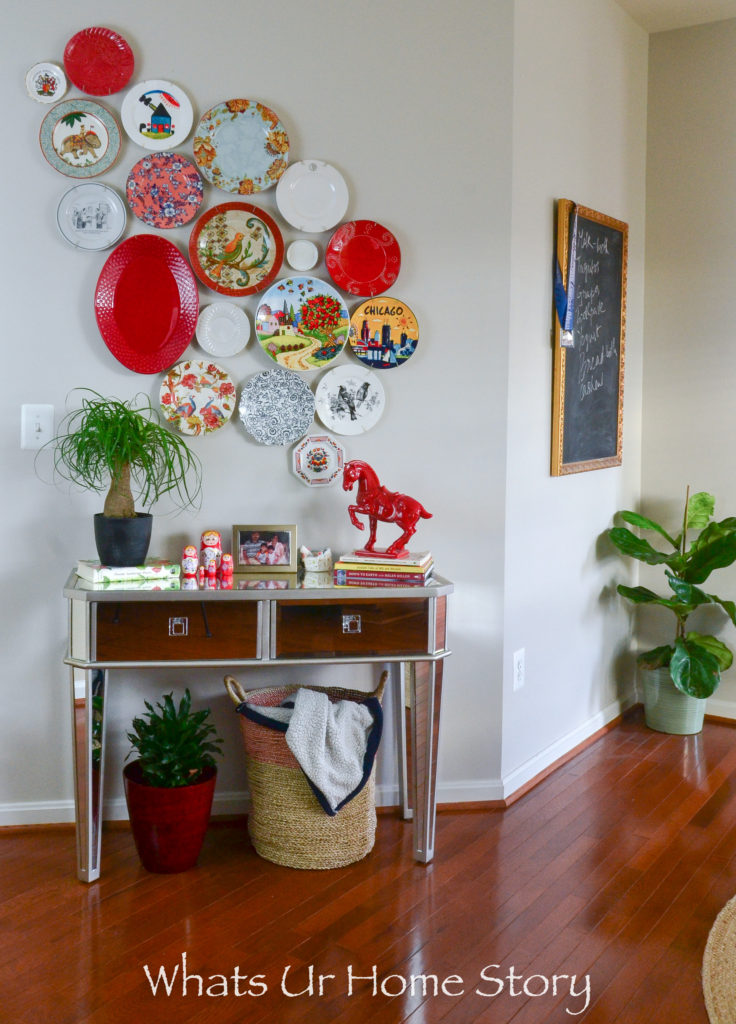 It is no longer creeping or should I say it has crept onto the next wall?:) This is how the room looked like before.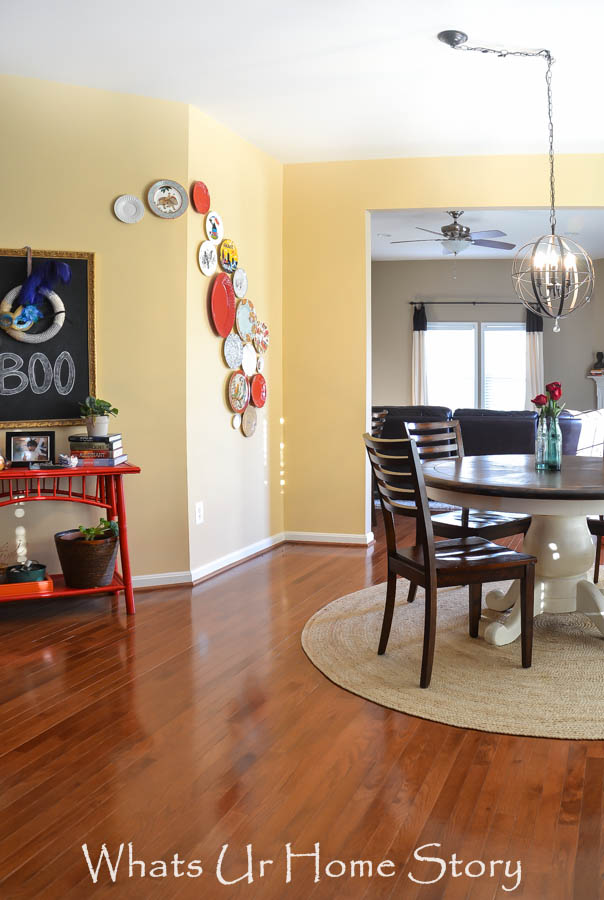 The paint color is Benjamin Moore's Revere Pewter matched to Behr and diluted by half. It is a beautiful color in person but photographs rather oddly.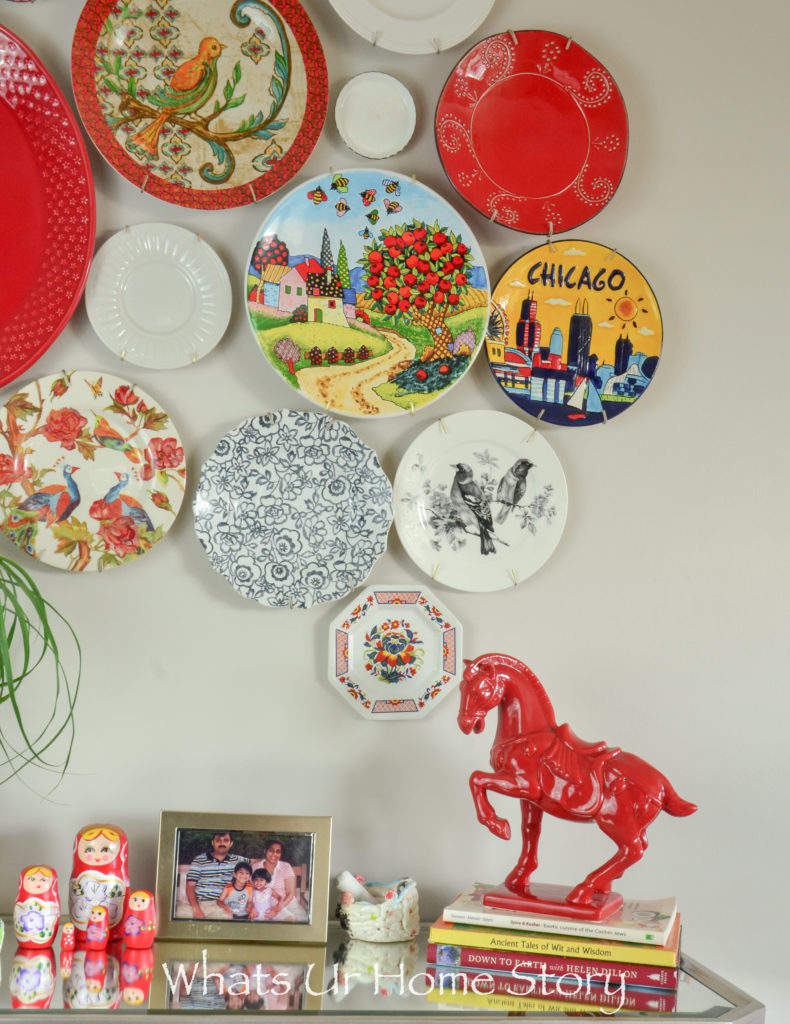 The mirror turned chalkboard moved to the other wall for practical purposes. That board gets used a lot, it is our grocery list tracker as you can see in some of the pictures. In its earlier position whenever we wrote on it the chalk dust would fall all over the table making it so messy. Having nothing under the chalkboard has already made our lives so much better as it  a lot more easier to clean now.
By the way did you notice the new additions to the wall? My favorites are the coral and navy floral plate and the one with the house scenery. Can you believe the latter was a thrift store find for $3?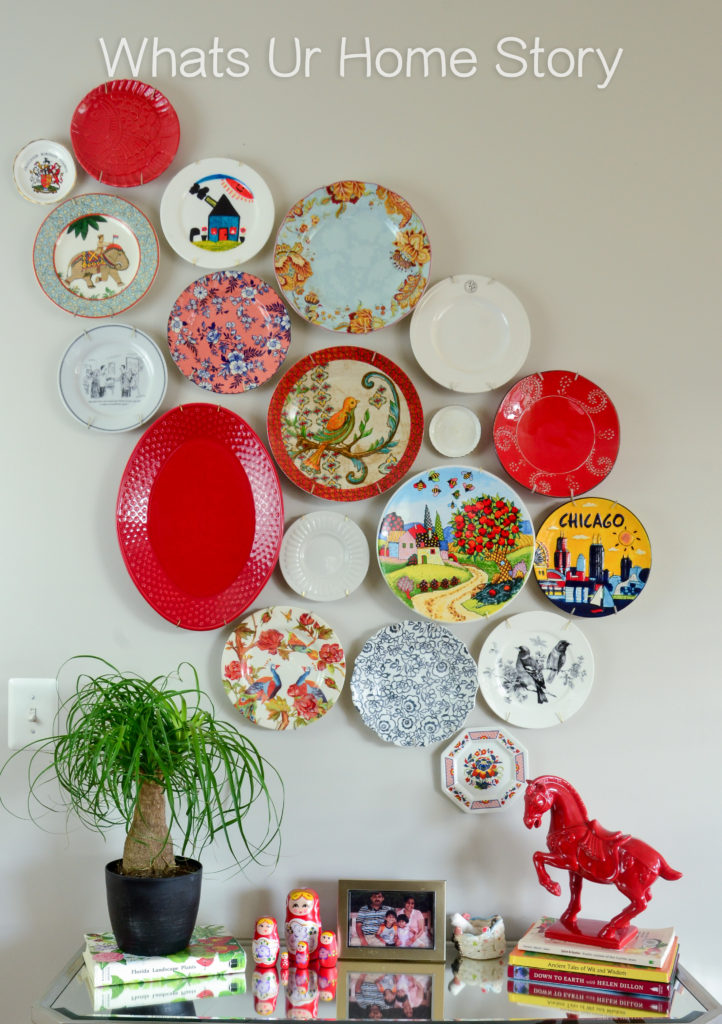 The hexagon plate in the bottom, also a thrift store find, is my first piece of iron stone pottery.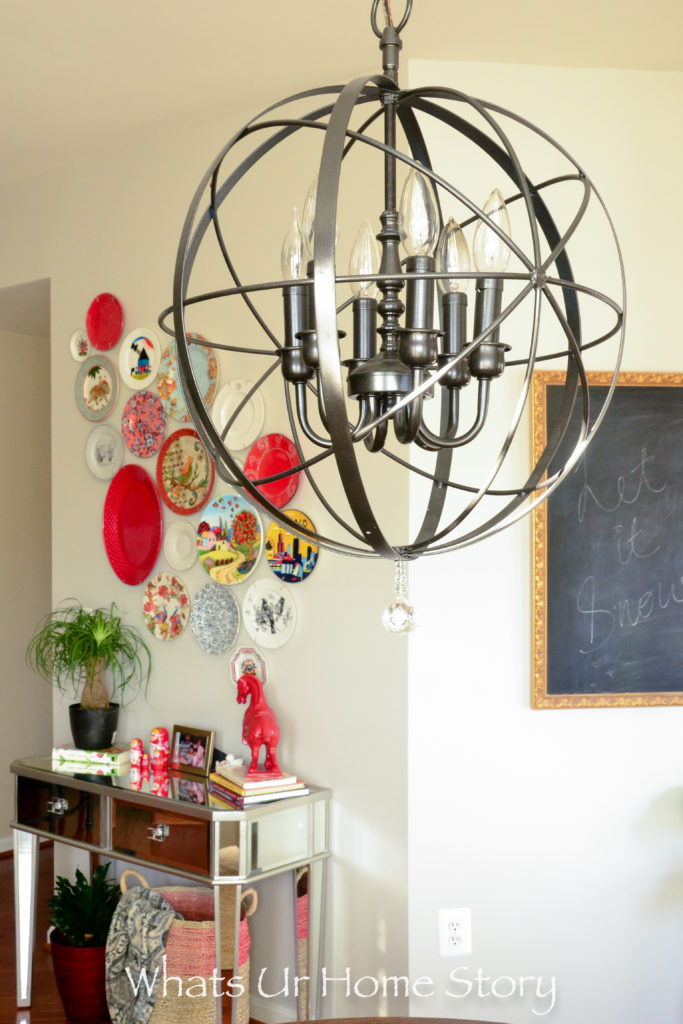 The plant on the table is a ponytail farm, which is actually in the asparagus family. Supposedly low maintenance, we'll have to wait and see how that goes.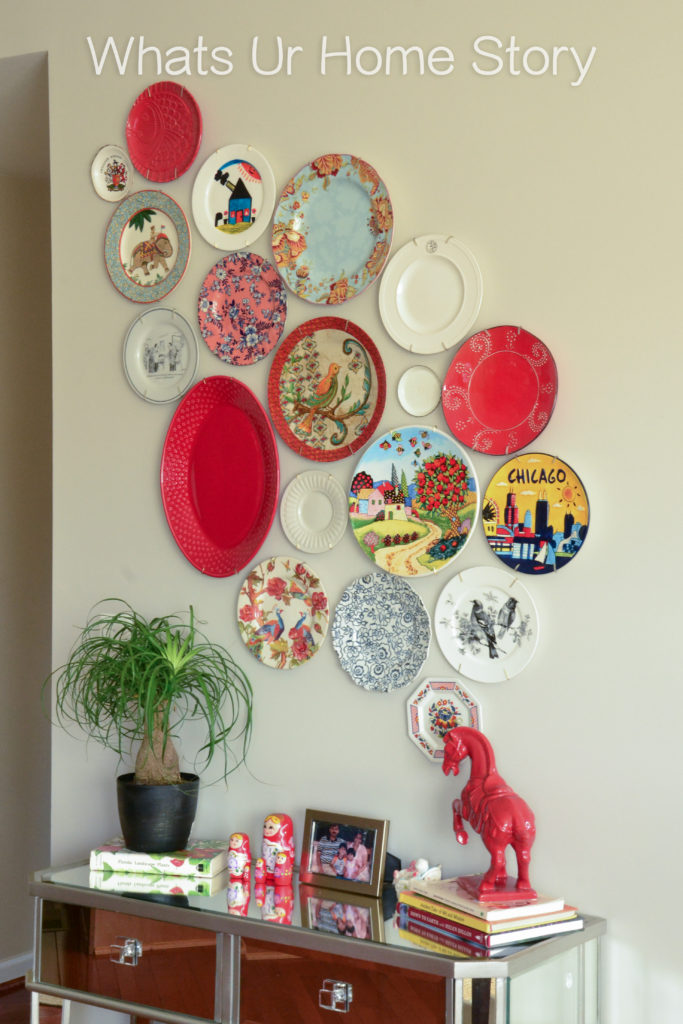 Oh that fiddle leaf fig in the corner is my second one (got it from Home Depot), keeping my fingers crossed that my good luck with fiddle leafs will continue. And the mirror console table is a yard sale find. Long story coming on that soon.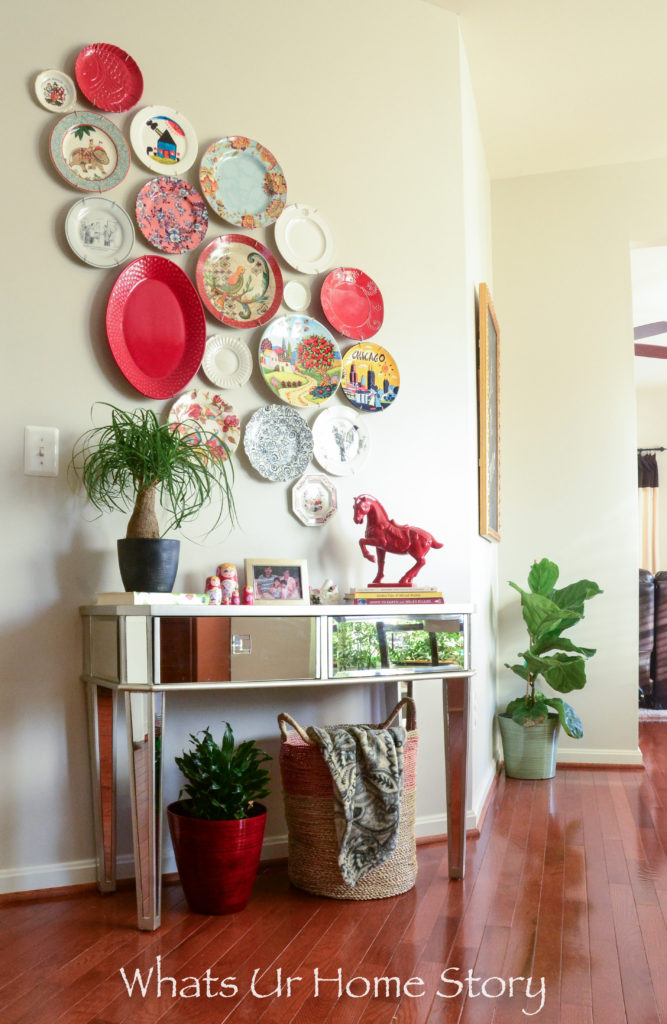 Overall we love how lighter the whole room has become.
Have you made any recent changes to your home? Do you love decorating with plates as well?