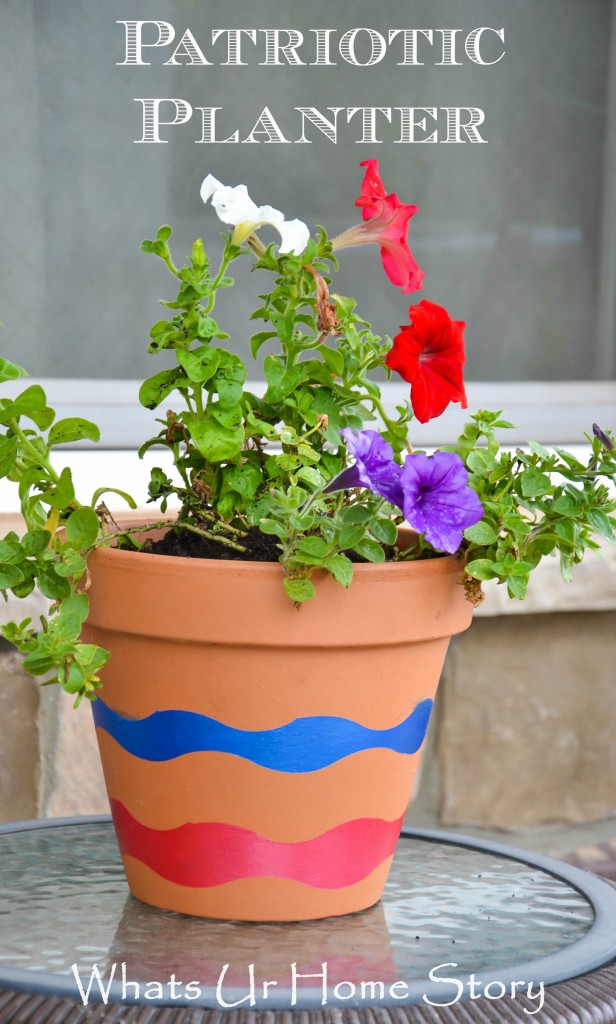 Did you know tomorrow is our 4 yr house anniversary, one of the many reasons Fourth of July is special to us? Can't believe it has been so long since we moved here! This year though as newly  minted US citizens the holiday holds an extra special spot in our hearts.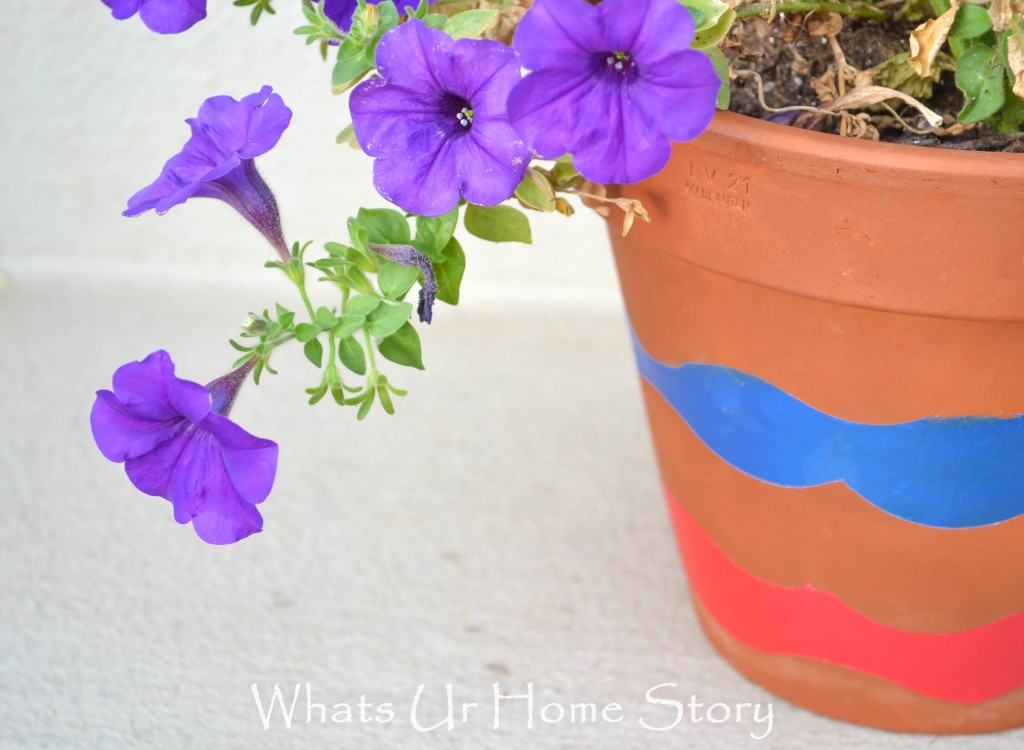 After the very late start last year I'd planned on getting my July 4th decorating going  well in advance but somehow life got in the way. Result? Apart from a few flags on the porch, nothing nada! Fast forward to last week with me searching through my craft pile in the basement scrambling to add something patriotic around the house. That's when the left over Frog Tape Shape tape from my painted tray caught my eye. A few supplies, some painting help from my Amma (mom), and;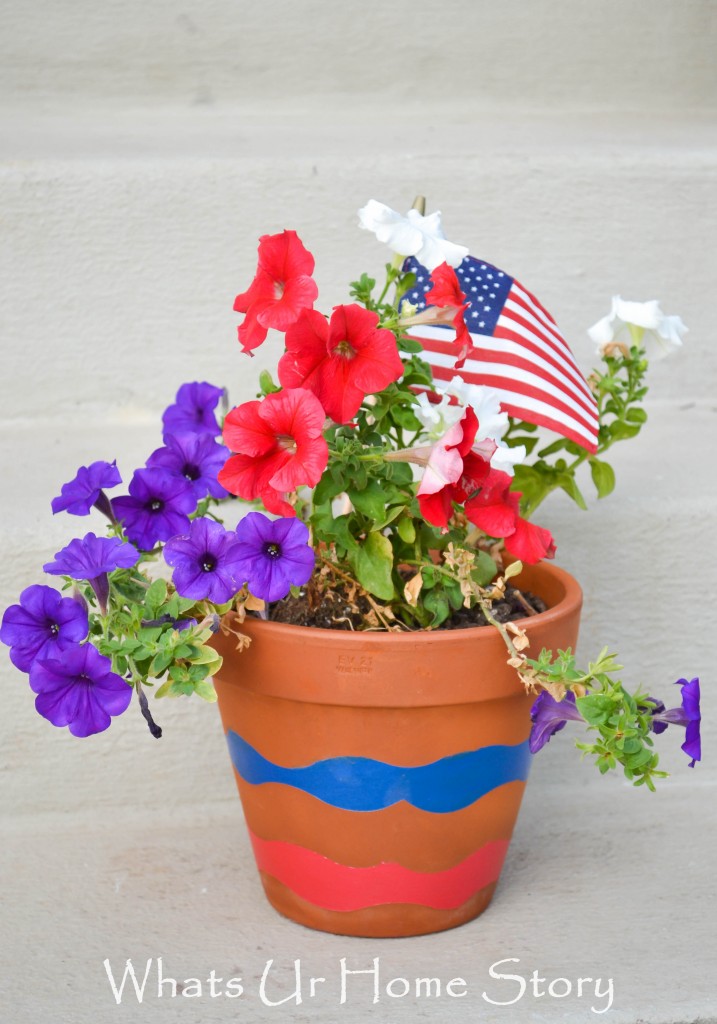 Isn't she pretty? A couple of planters like these in different sizes are all you need to perk your porch up for the holiday.
Materials
Clay Flower Pot Folk Art Metallic paints ( Bright Red & Blue Sapphire) Frog Tape Shape Tape in Wave pattern Foam Brush A Paper Plate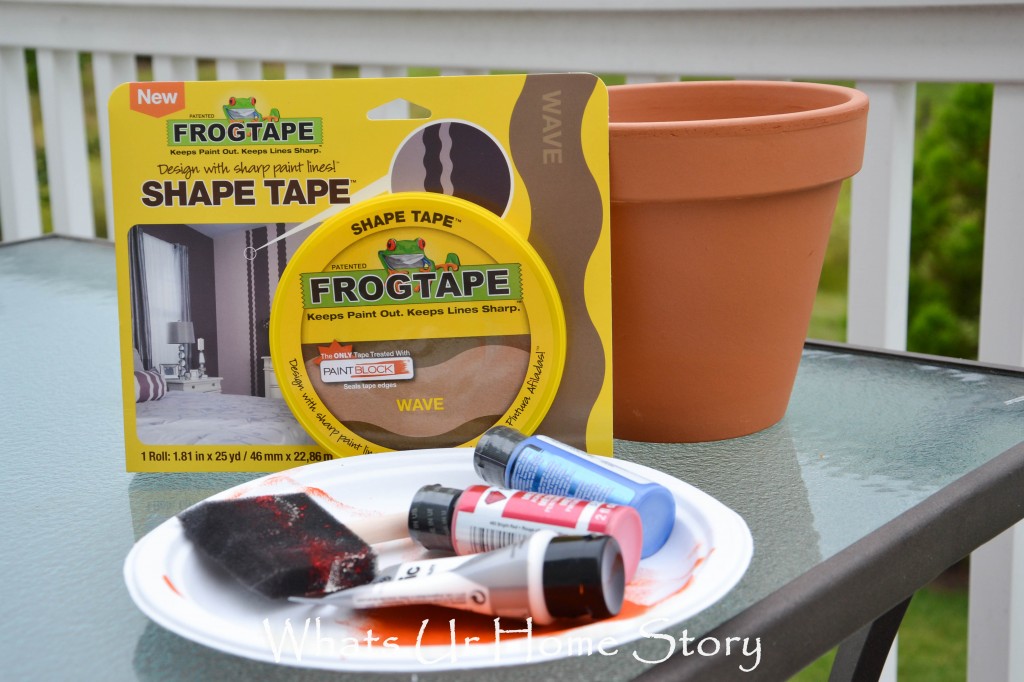 Tutorial
I used a brand new pot so didn't have much prepping in terms of cleaning but if you are using an old pot be sure to clean the outer surface with a wet rag or paper towel.
Using the Frog Tape Shape Tape create your wave pattern. I cut the tape in half for the bottom wave so I could line up the tape with the base correctly. As you are taping over a circular surface it can get a bit tricky but be patient and gently maneuver the tape around the curves.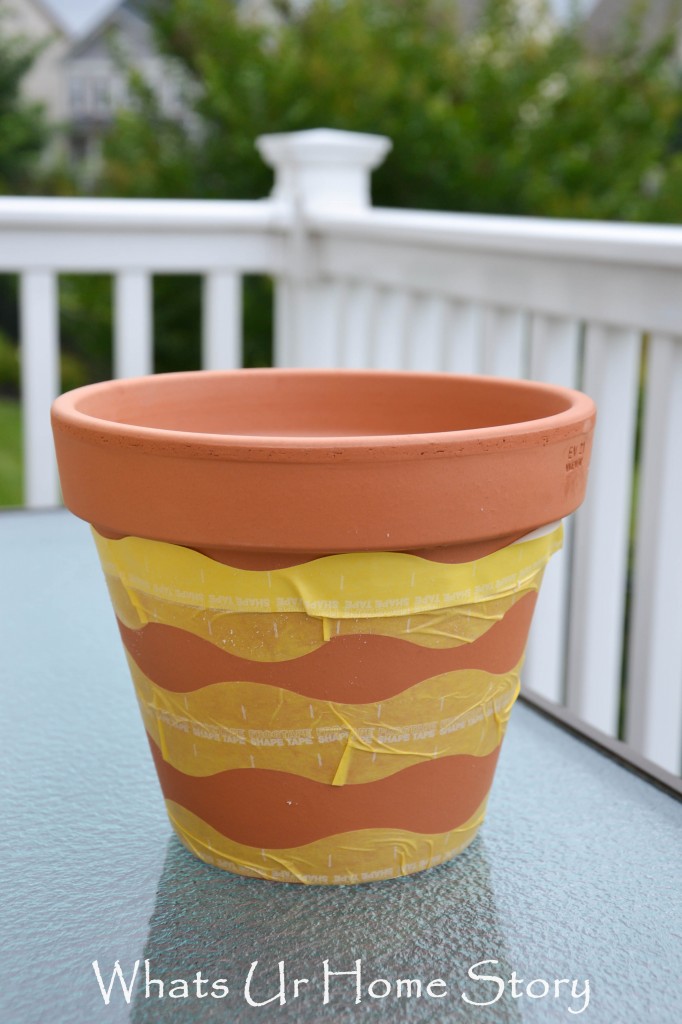 Press down the tape edges firmly.
Paint. When using the metallic paint, which is very translucent, you may need to do at least 3 coats.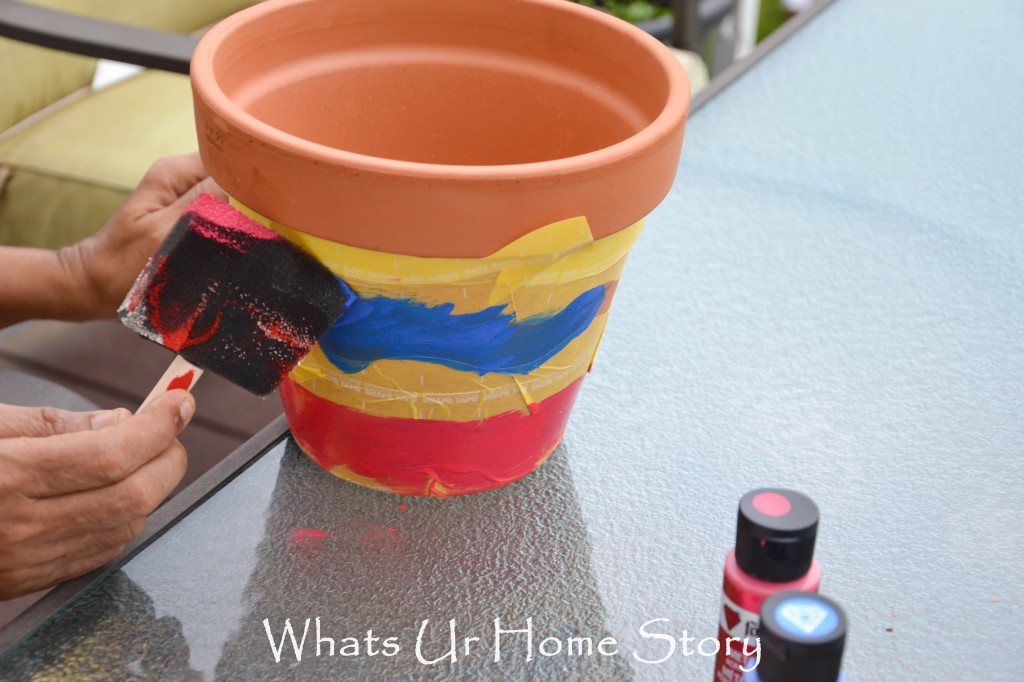 While the paint is still wet gently peel off the tape to reveal clean lines.
Decorate with your favorite plants. 'Coz I left out the white while painting I made sure to bring in the color in the flowers.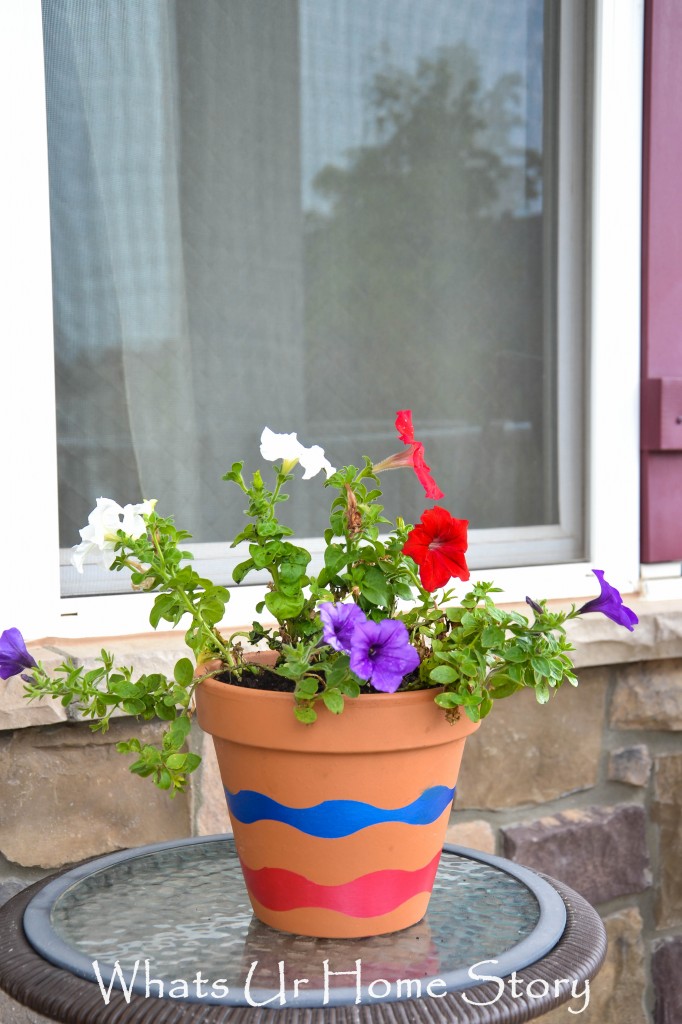 Wasn't that easy peasy? Have a great Independence Day!