This is a Sponsored post written by me on behalf of Elmer's ProBond Advanced. All opinions are 100% mine.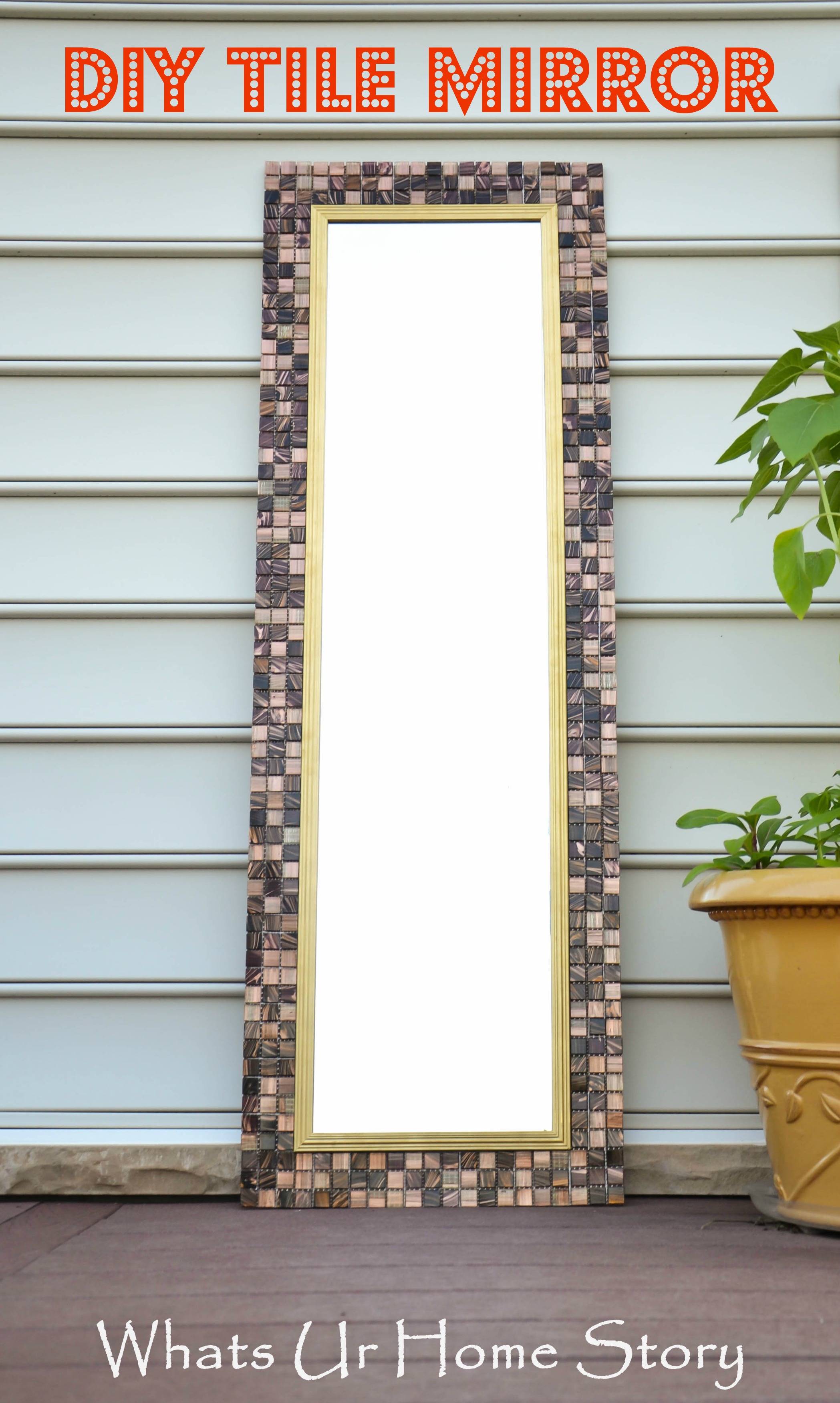 All you ladies out there, what would you say is a must have in your closet apart from the clothes and accessories? A full length mirror of course! You see, ever since we moved into this home 4 yrs ago I've been living without one while our over the door full length mirror from the first house has been sitting in our basement unused, still in its movers' wrapping! Even though I was well aware that I badly needed one we just didn't hang it 'coz we thought it was too plain, you know your average frame less mirror. Kinda hard to make sense 'coz dressing up in traditional Indian attire means draping 6 yards of fabric on you! How do you do that without a full length mirror? Instead I resorted to checking out my reflection at the first chance I got, be it out on the street or a hotel lobby.  🙂 So when I came across the ProBond Advanced, the only multi surface adhesive that bonds a variety of Mixed Materials like wood to metal, ceramic to dry wall, a project idea cropped up in my mind. I just knew it was time to bring my full length mirror back to life.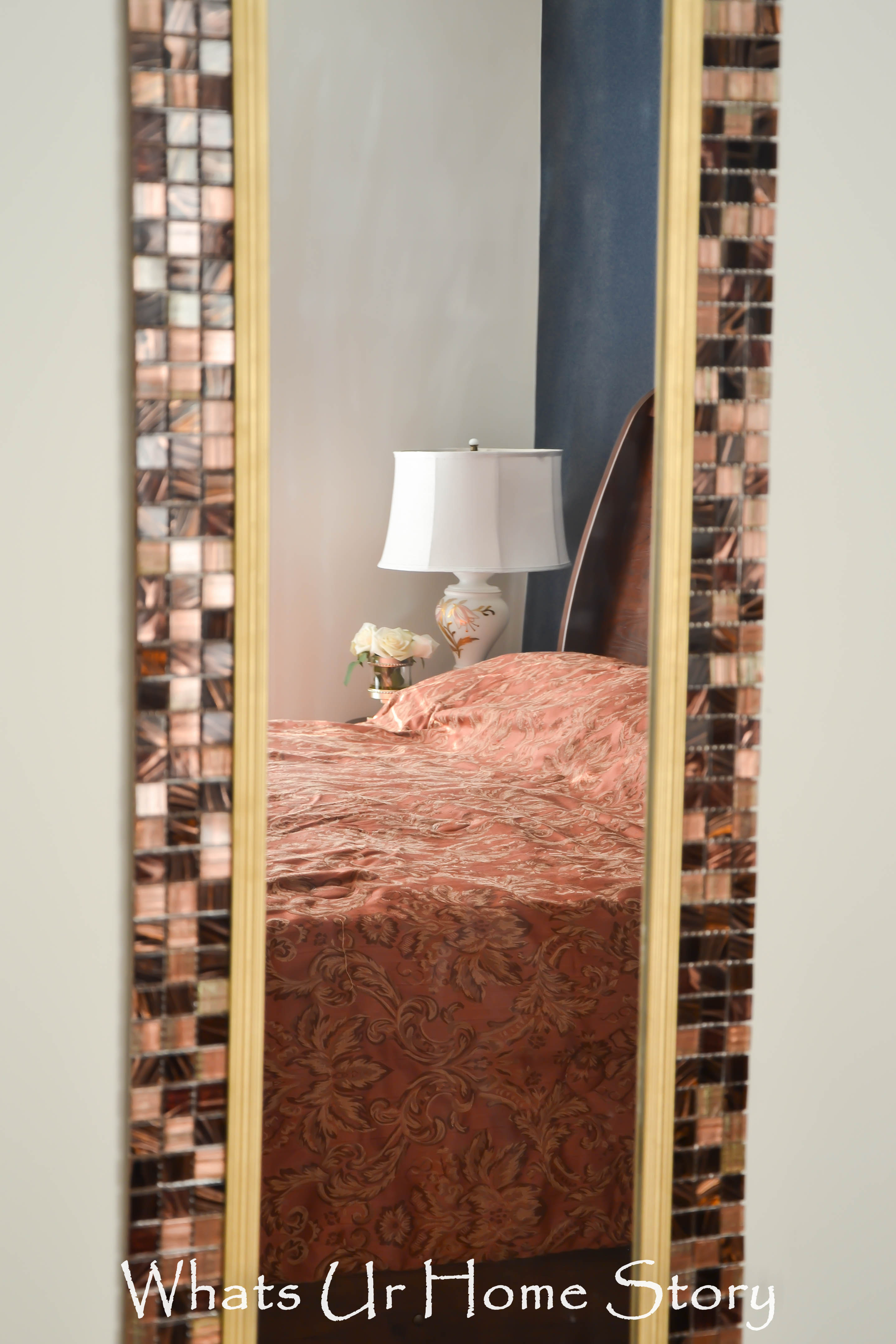 Hands down ProBond Advanced is the best multipurpose glue I've ever used. It combines heavy duty strength with the ease of use aka. no foam residue, translucent painted finish, and the best part gives you control of where the glue goes and where it stays when drying. All you need to do is apply, clamp, and let it do its magic!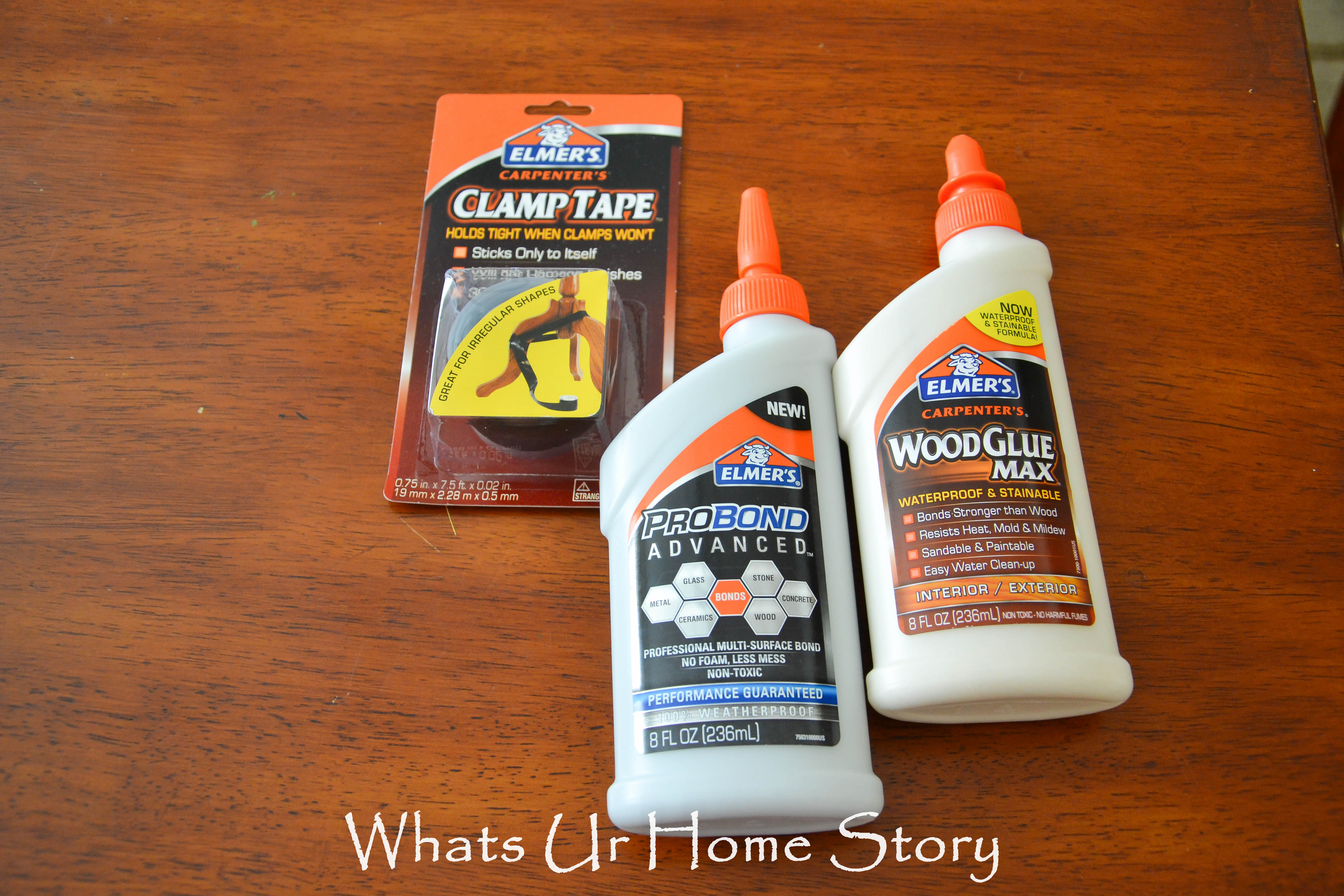 Elmer's provided me with the ProBond Advanced, Clamp tape (another genius product, can't tell you how big of a fan I've become), and Wood glue max, which I didn't use as ProBond Advancedworked great for everything I wanted for this project.
Materials
Plain Jane Mirror – Frame or frameless will work depending on the look you want. I ended up having to buy a new one from Home Depot for $5 (13″ x 48″)  'coz when we unwrapped our old one there was huge crack across.
MDF board cut to size (got mine at our local Home Depot $10)
Elmer's ProBond Advanced
Glass tiles – again from Home Depot I ended up using 3 sheets ($4.50 each)
Elmer's Clamp Tape
Foam Brush
Gold Spray Paint
Painter's Tape
Hanging Hardware
Tutorial
First and foremost measure, measure, measure. My mirror was 13″ x 48″ and I wanted a 2.5″ thick tile border (3 tile squares) around, which meant that my MDF board would have to be 18″ x 53″.
Cut your MDF board to size, your local hardware store will do it for free when you buy the MDF from them. There was a lot of extra board  which I'm sure I'll find use for something else.
My mirror had a white border which I wanted to paint Gold. So taped off everything else except the frame.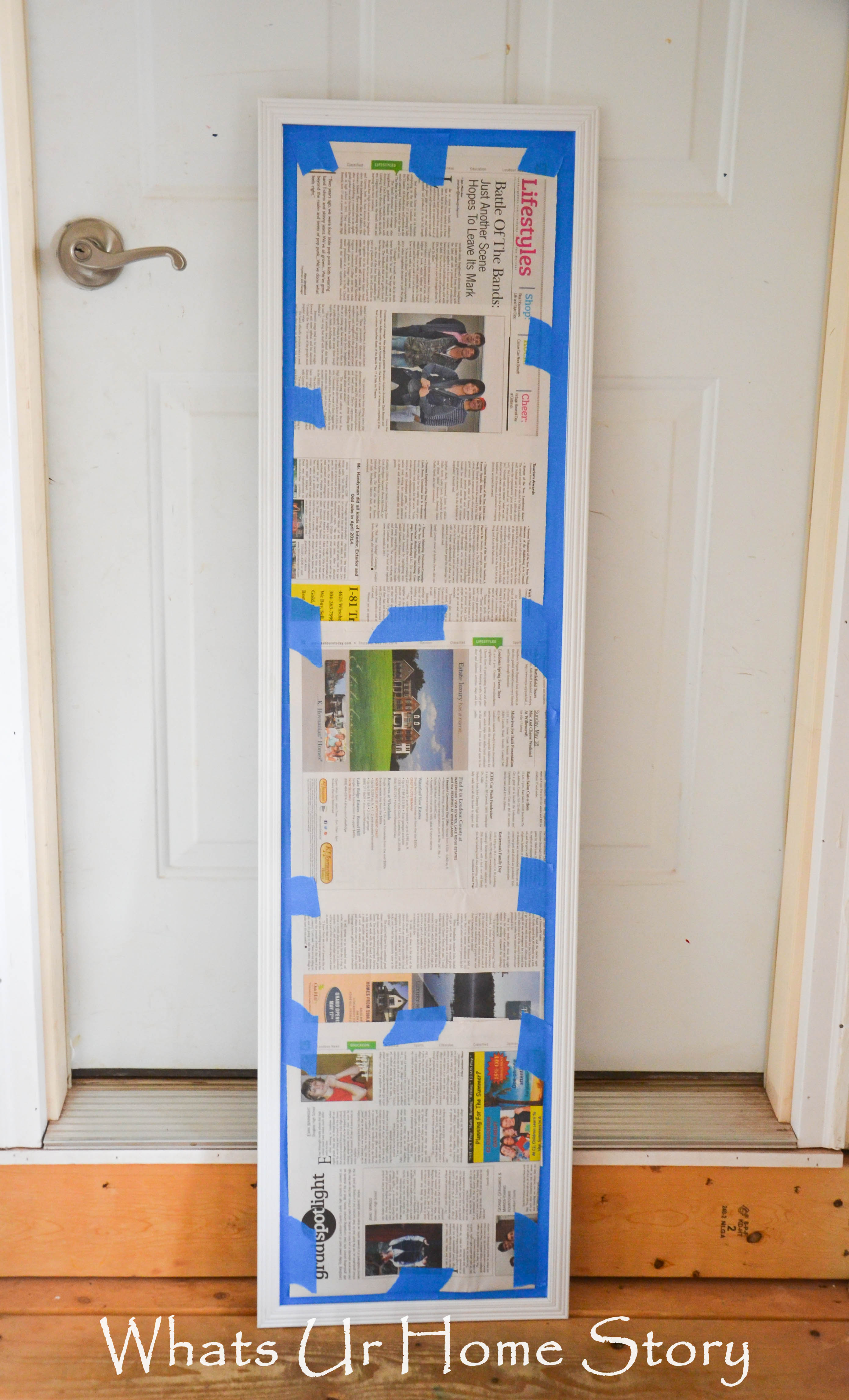 Spray paint the frame Gold.
Cut the tile into strips that are 2.5 inches long or 3 tiles wide.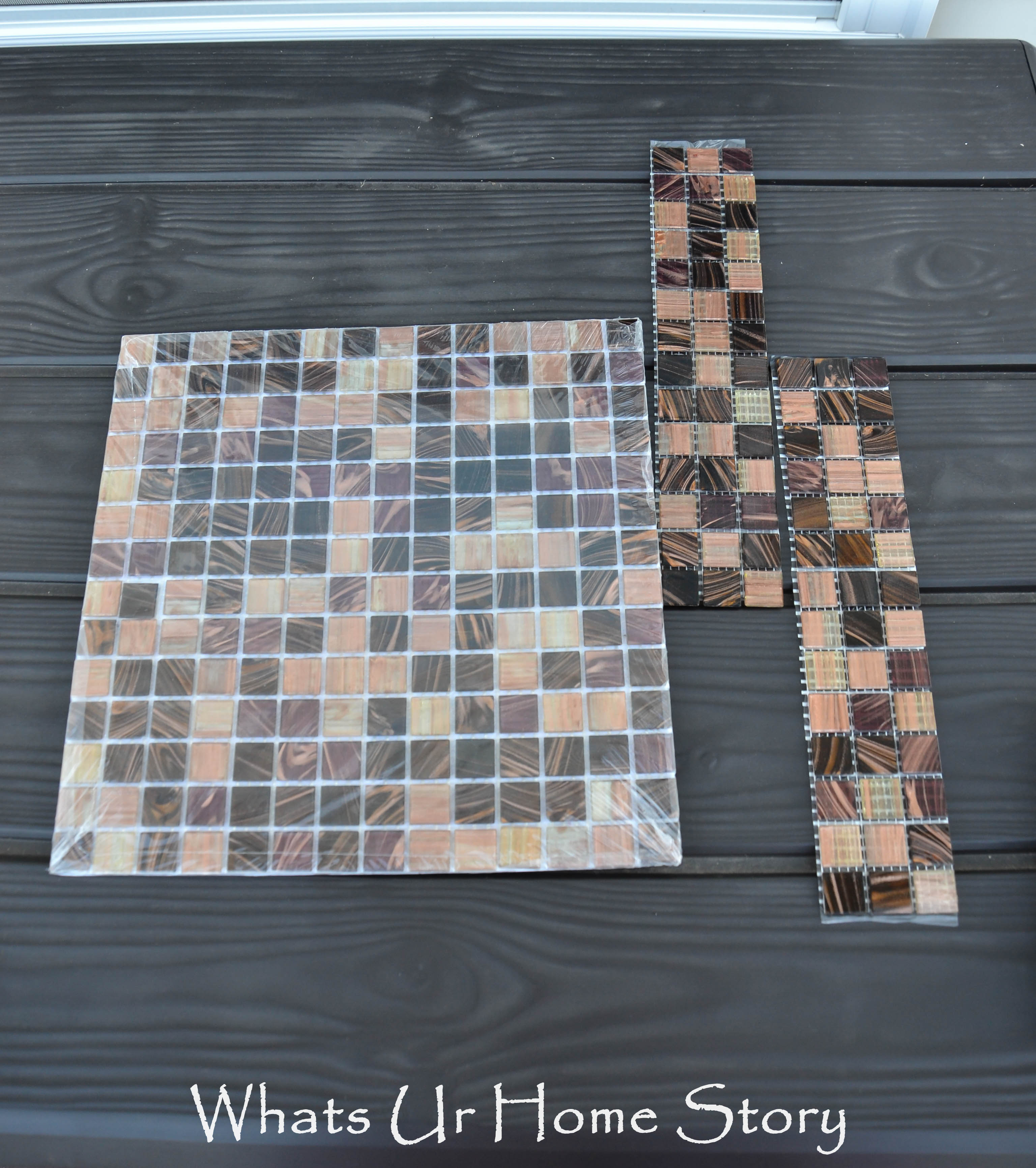 Place the MDF board smooth side down. You'll be working on the rough side as it has ridges that will help adhere  the glue better. Position the mirror and and the tile strips around so that they are evenly laid out across the board.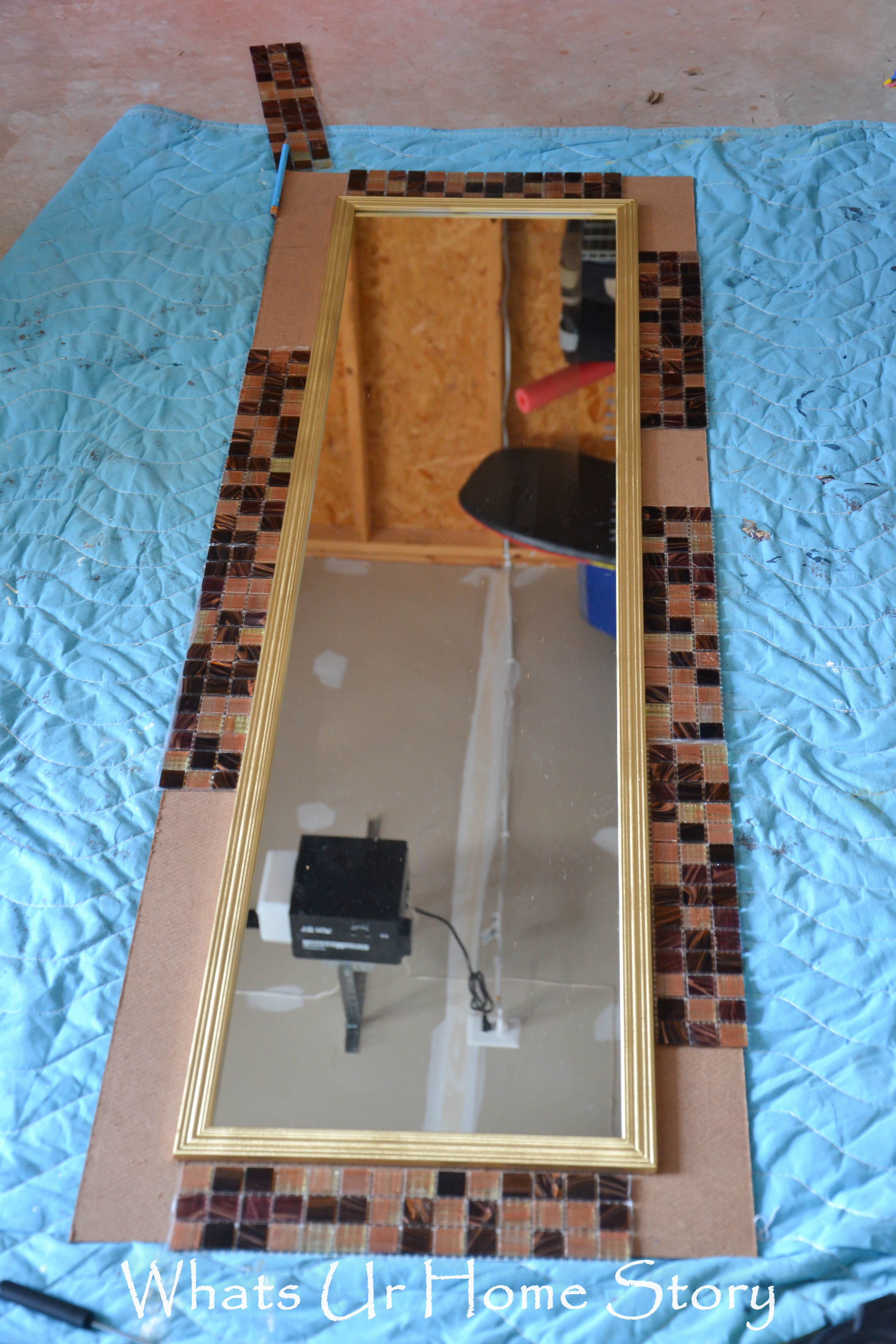 With a pencil/ Sharpie mark the outline of the mirror on the board.
Clear out everything from the board and screw in the hanging hardware on the back. Important: You have to do this before you glue down the mirror. We used this hook and the nails that came with it. On the glue side of the board we just bent the nail ends and hammered into the board.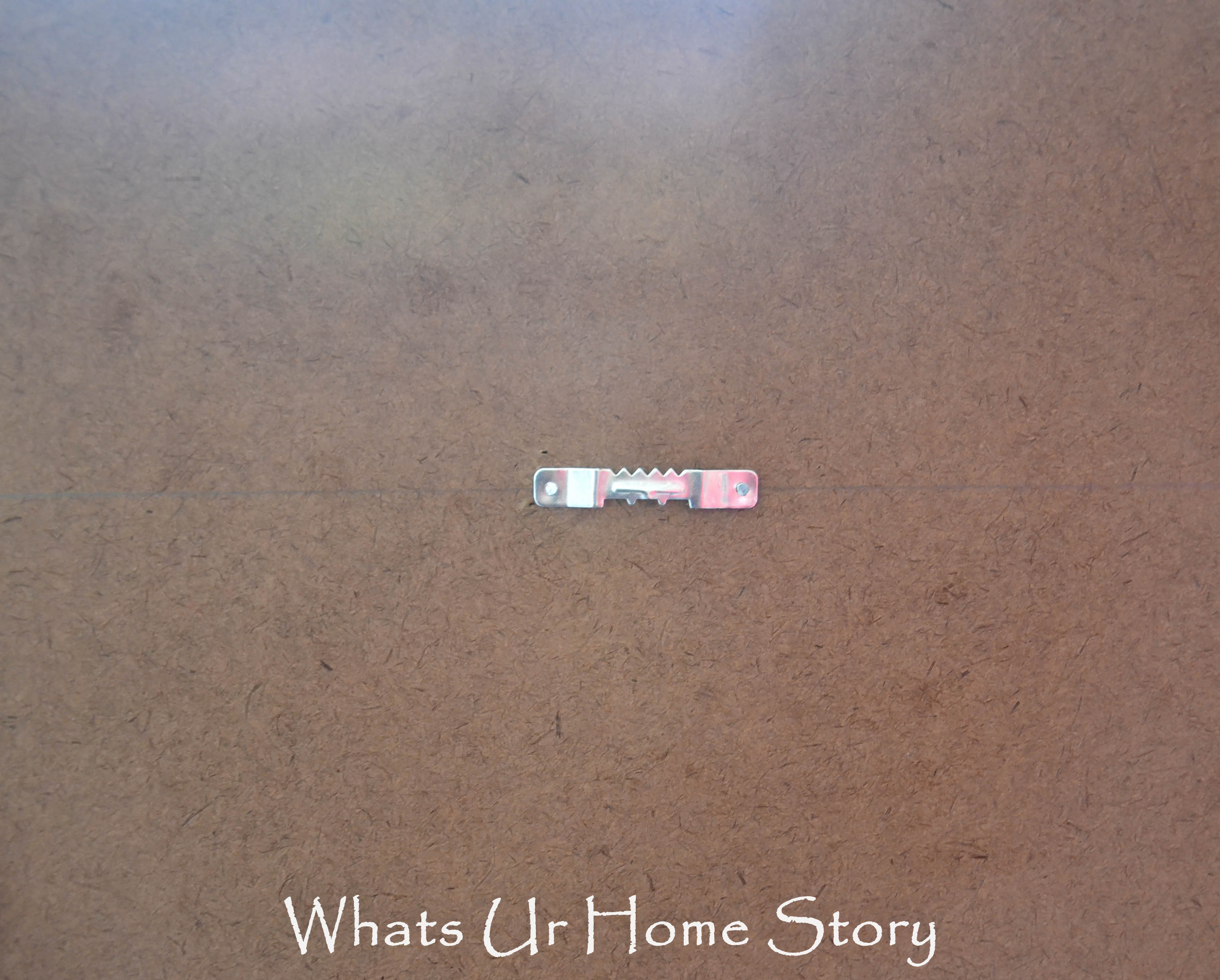 Now comes the fun part. Place the board on a flat surface and apply ProBond Advanced liberally in the area you marked earlier with pencil/Sharpie.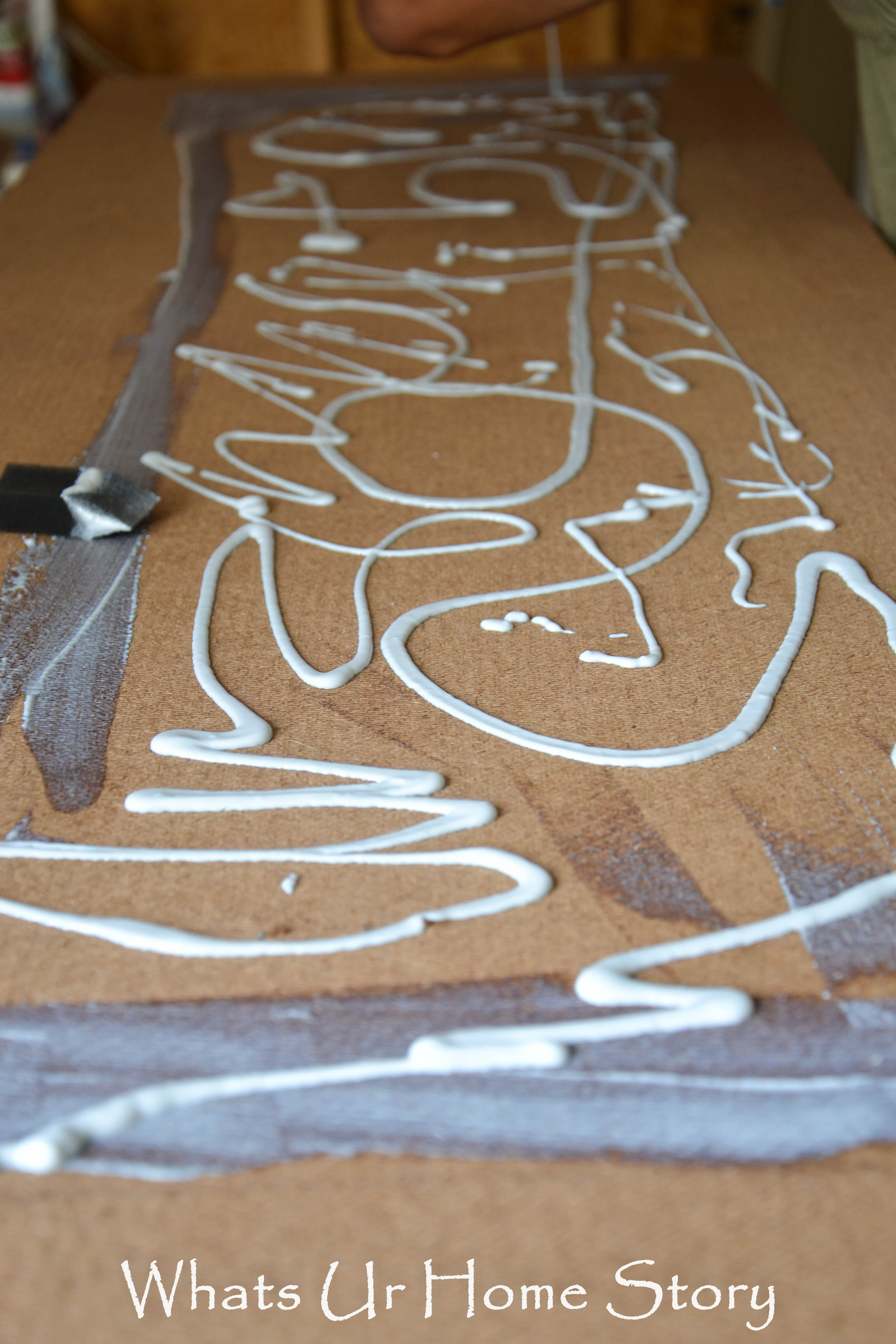 Spread evenly with a foam brush and place the mirror over it lining up with your outline correctly.
Clamp it using the Clamp tape. Measure the sides to make sure that the mirror stayed within your outline while clamping. If it didn't adjust it gently. By the way I had ample help on this one from both B and my dad.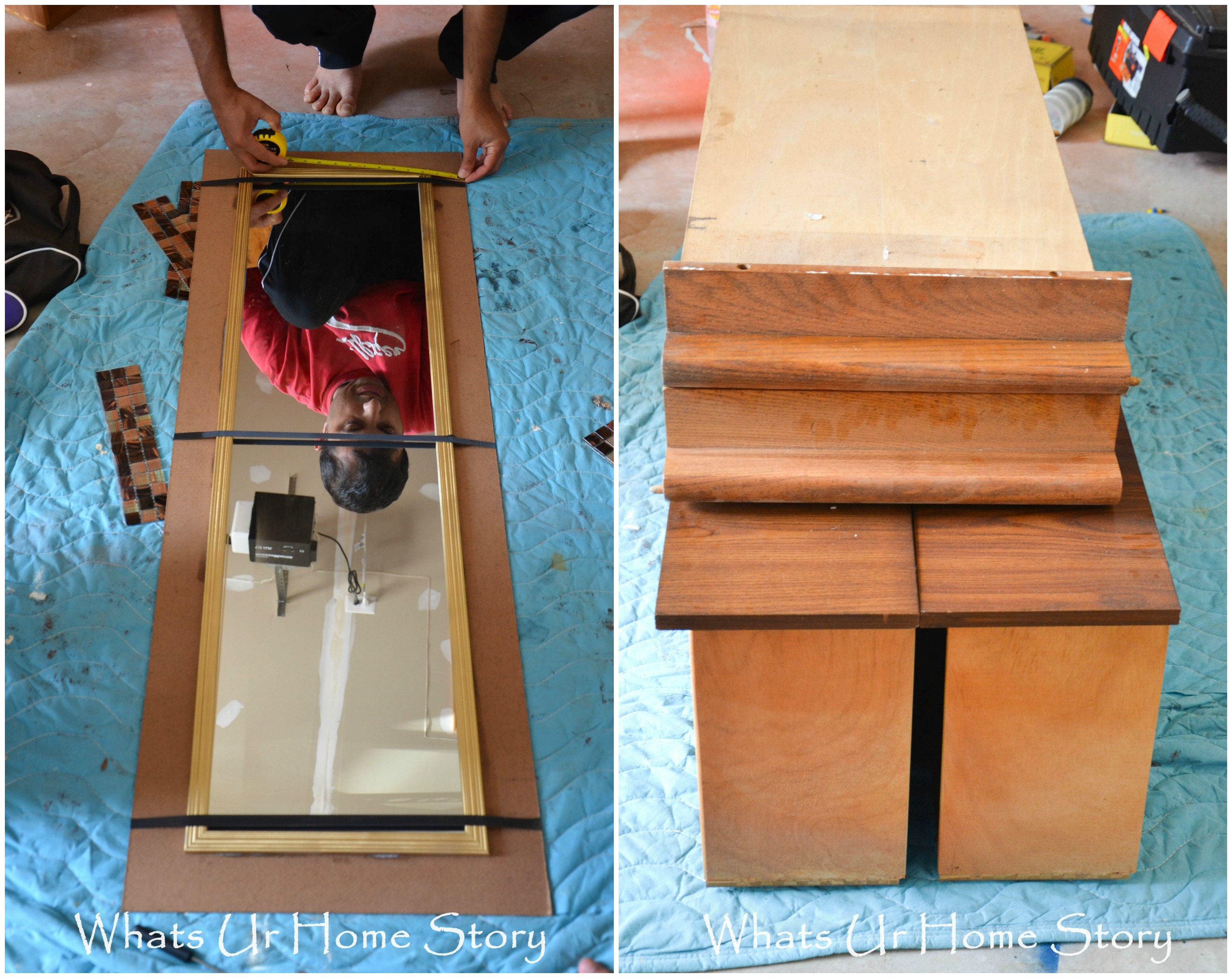 Lay the mirror on a protected surface face down and weigh it down with something heavy. We used the drawers from my Campaign chest and the extra leaves from our breakfast table.
Let it set for overnight. The glue usually dries within 2 hrs but since we were dealing with heavy objects we didn't want to take any chances.
Once you've remove the clamp tape it is time to glue the tiles down. Peel off the plastic backing from the tiles and glue using ProBond Advanced.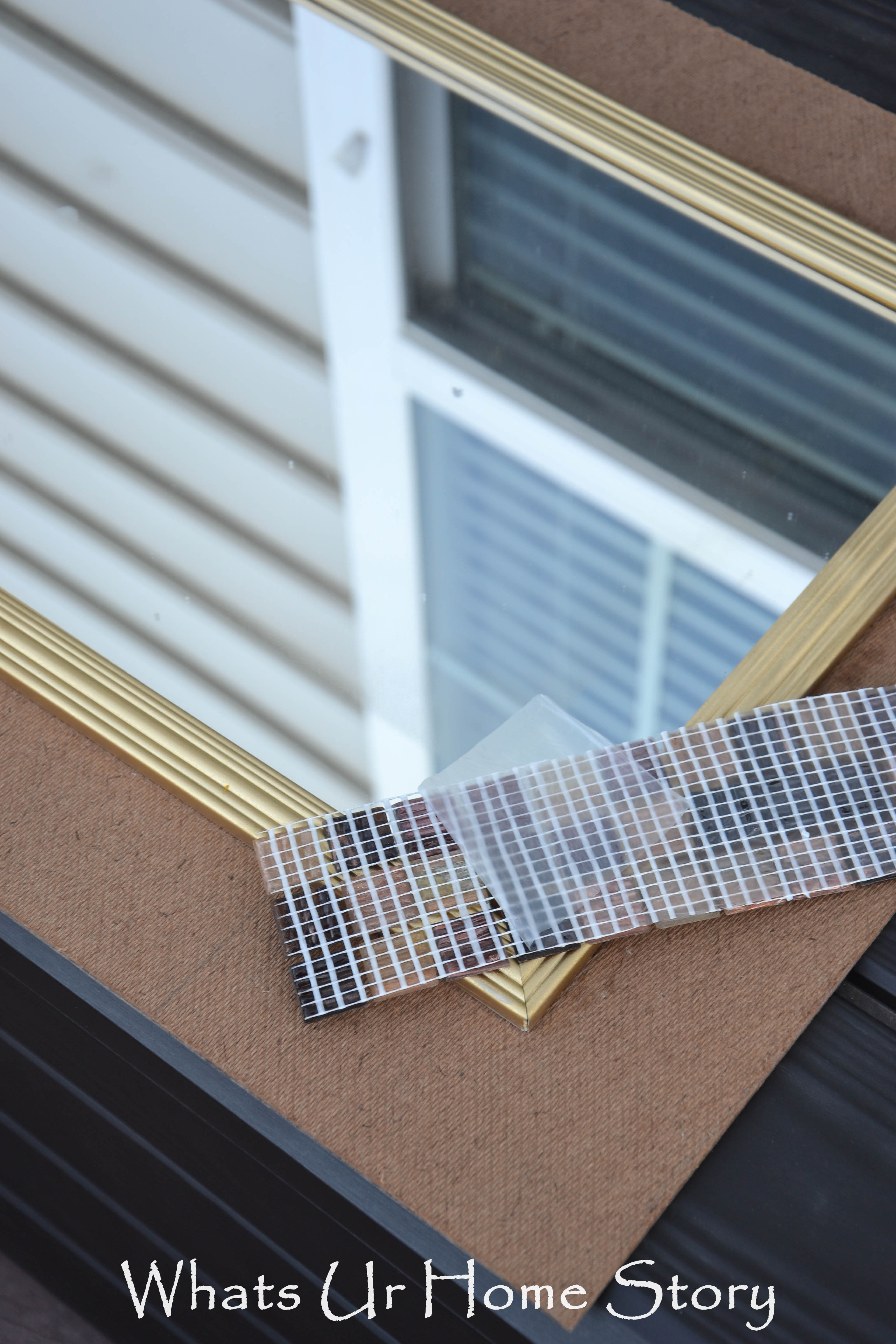 Again let it set overnight and voila!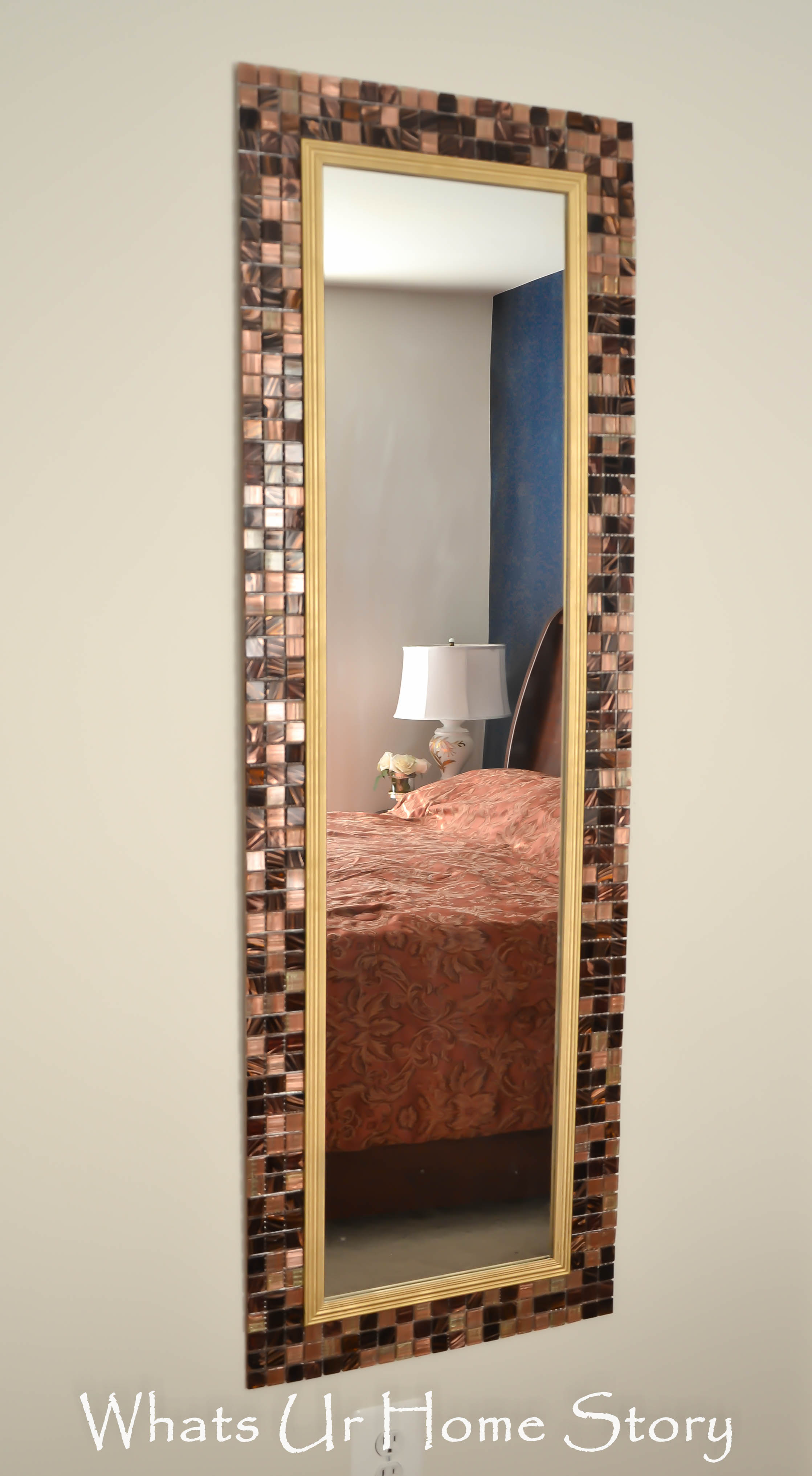 The plan is to eventually grout the tiles but for now I can't decide what color I want.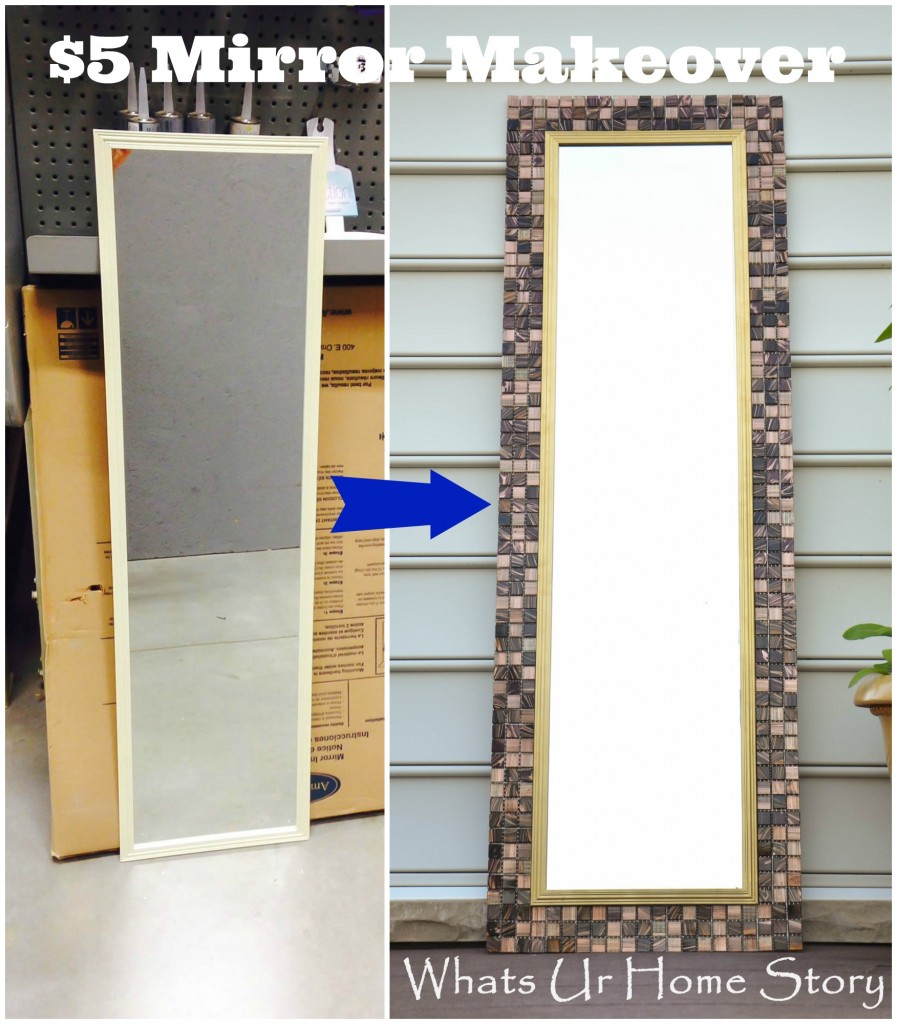 I think it looks pretty even without the grout, don't you?
Linking up to;