When it comes to Red, White, and Blue I generally tend to stay low key adding  a few touches here and there  around the home. My reasoning being, Red is a mainstay at ours in the accessories department so dolling out more Red seems like overkill. So my RW&B decorating usually starts and ends at the table with a super duper easy flag centerpiece. 😉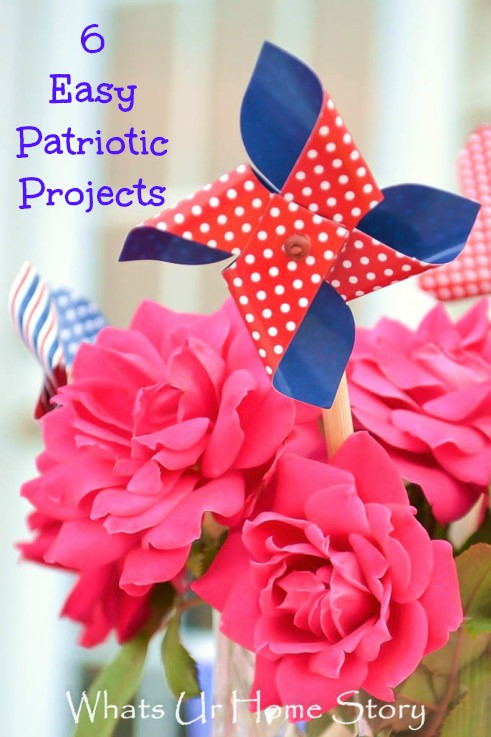 This year though I'm a little better and have added a big Burlap Bow made with Natural and Red burlap ribbon (left over from the Christmas Wreath) dressed up with a Silk Poinsettia (it is so big that it looks like just any other ordinary red flower) and an American flag to our front door instead of a wreath. I swear I had pics of it on  my phone but it looks not. Will have to wait till tomorrow morning to take a shot and update the post. Till then I've got a round up of awesome and easy to recreate patriotic decorating projects for you.
Rachel from Maison de Pax used Spray paint to create an American flag out of Mason jars. A little bit of distressing and some white flowers is all you need to perk up your holiday table.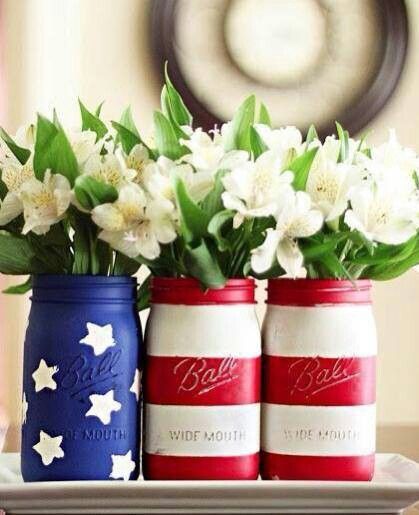 Along the same lines is this patriotic flower pot made by LollyJane. Ah, the power of paint!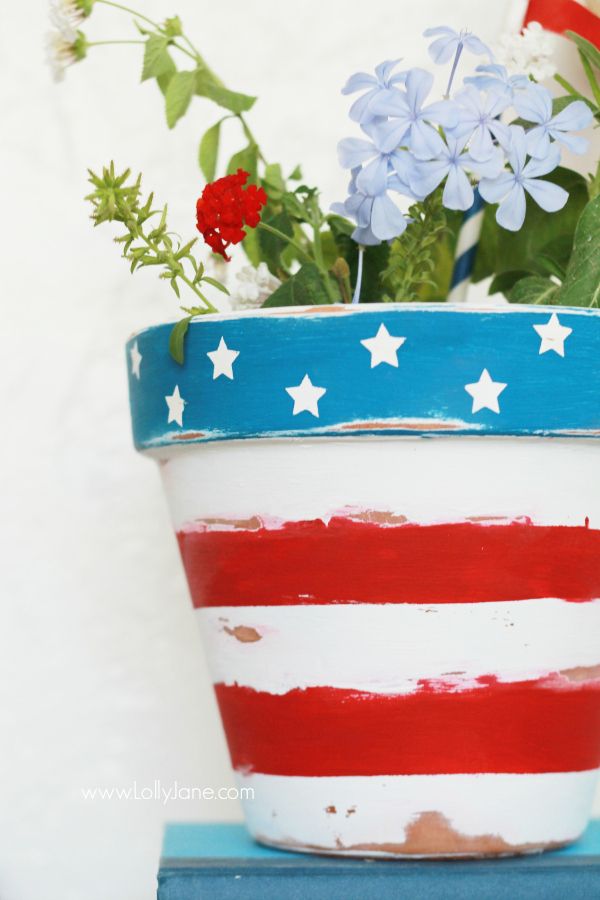 Maryann from Domestically Speaking created this pretty no sew patriotic table runner using Burlap and ribbon.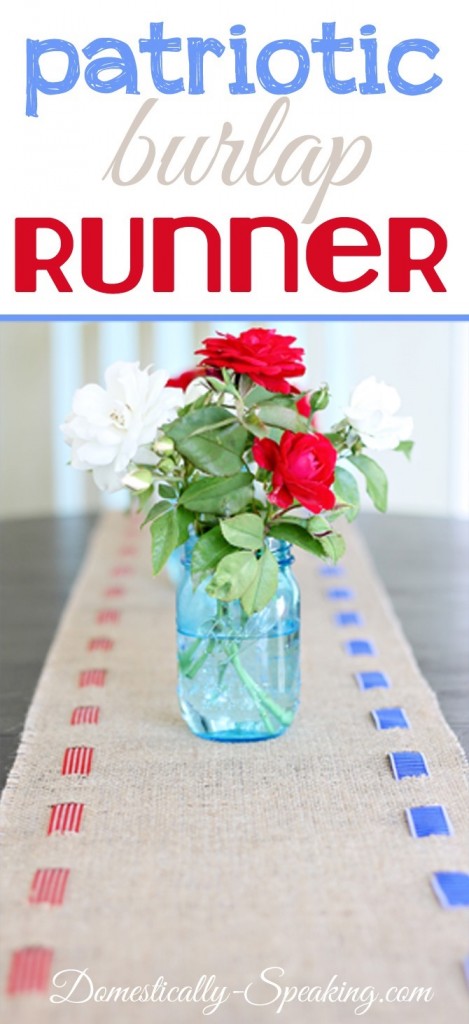 By the way, will try my best to get at least an Iphone pic of my bow /wreath in the morning before I head out the door and will update the post. Update: Here's my bow.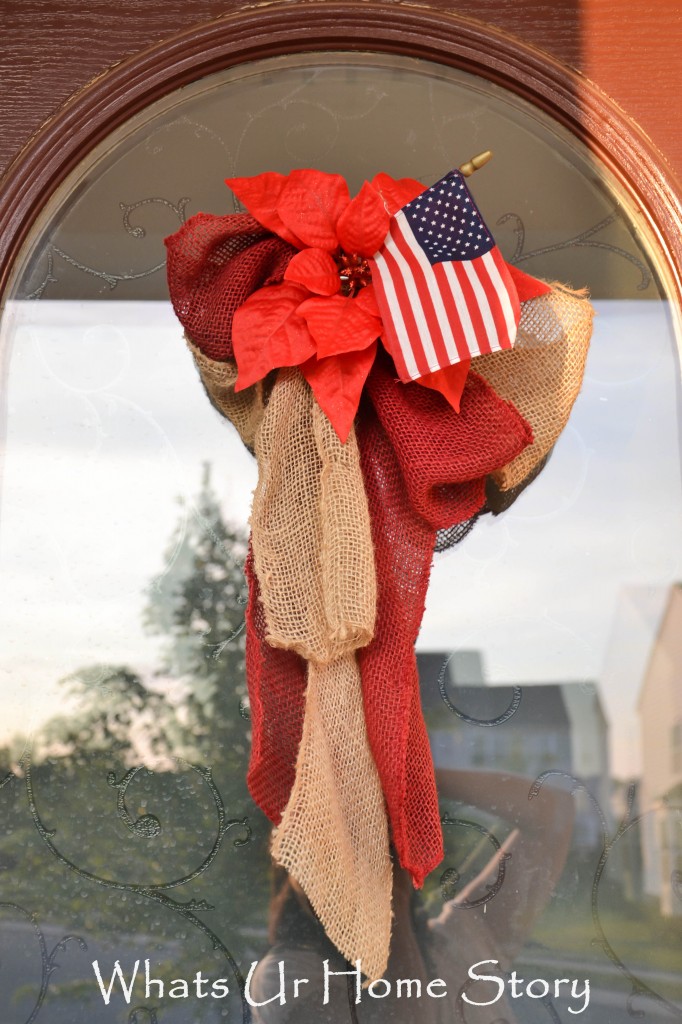 Speaking of wreaths here is a quick one by Cheri from Its so very Cheri. No, it is not as tough as it looks. You just keeping poking flags into a Styrofoam wreath form. Isn't that genius?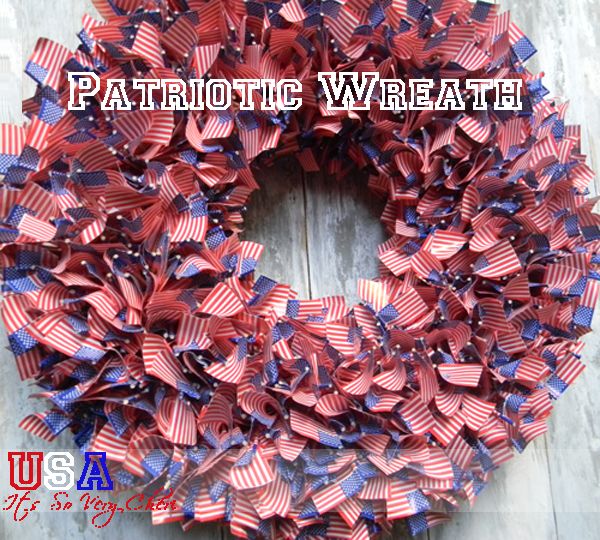 So which one one are you gonna try?