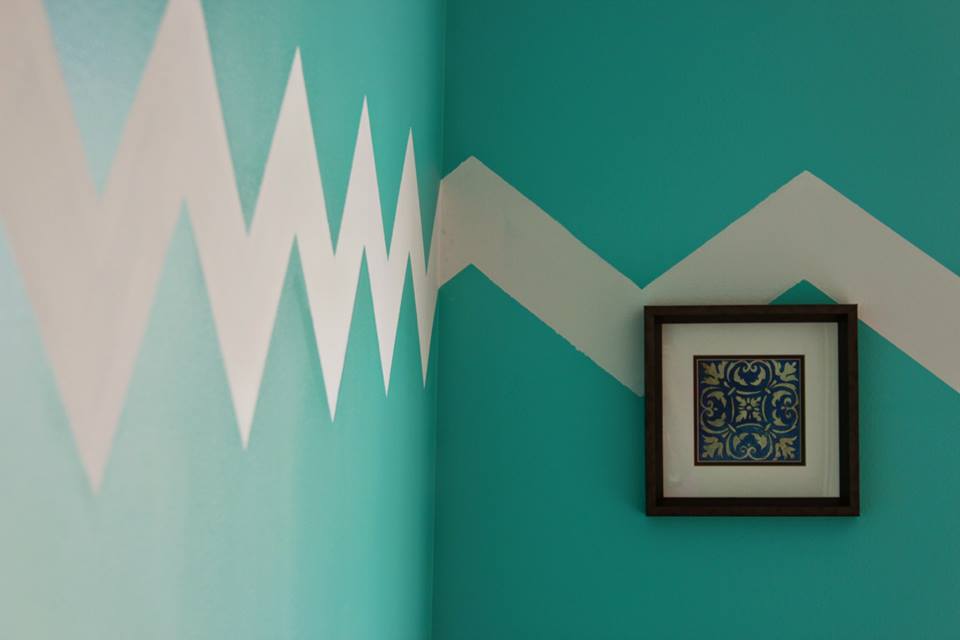 Today we have the talented and color loving Vidhya (yup, what a coincidence another Desi home decor blogger with the same name!) from the Paint My World blog sharing her Guest Bedroom with us. The room went through 5 different iterations, some of it on paper some in real life before it ended up in this pretty shade of Turquoise with a single Chevron stripe accent and Red accessories.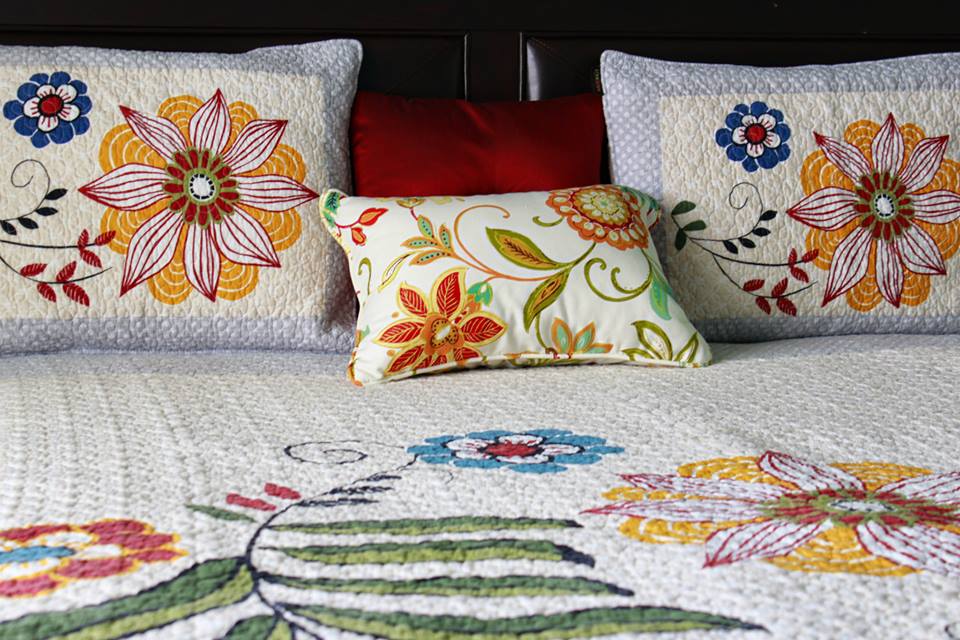 Red is not the usual accent color that comes to mind when you think of Turquoise but Vidhya's clever use of pattern and especially the beautiful Quilt (Mudhut from Target) makes it click.
It seems she had second thoughts on the Turquoise paint color (BEHR ULTRA Gem Turquoise) and was bent on painting it back to white and starting over! I'm so glad that she went with the flow and used a stencil instead.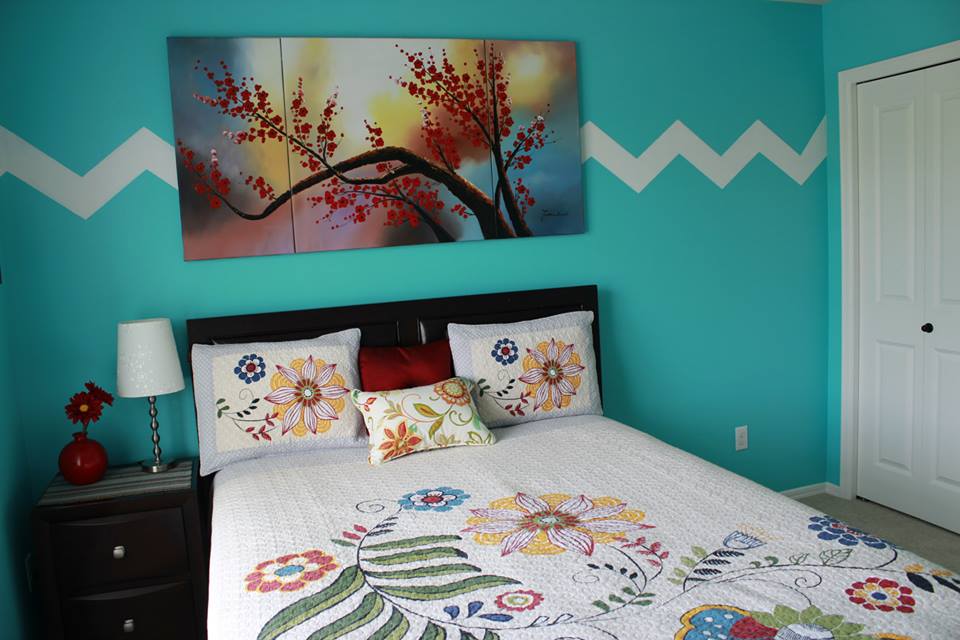 I can so see this paint color in my daughter's Tween room. Needless to say, she won me over with the Red accents!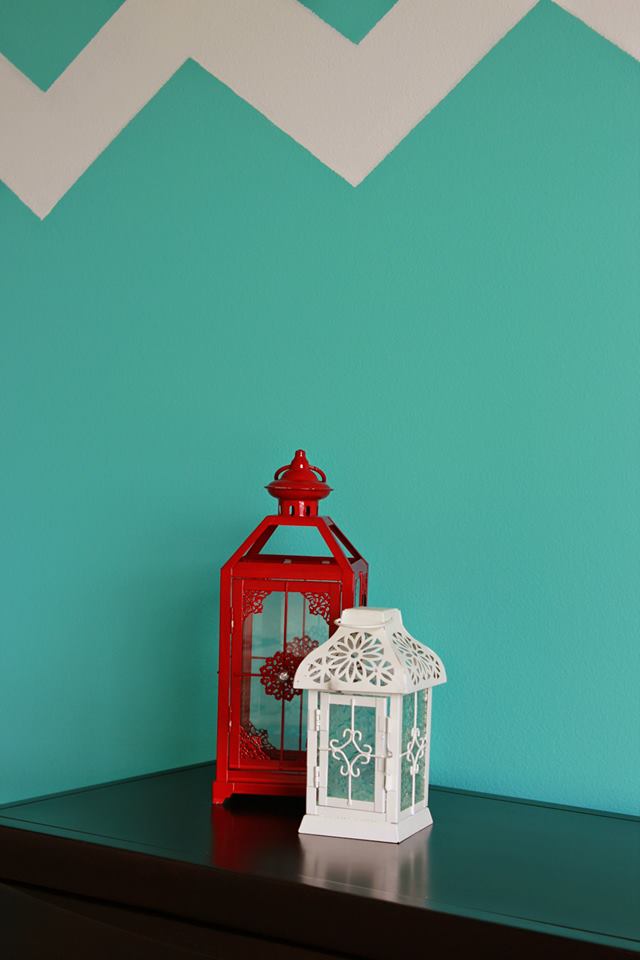 Don't you just love this Turquoise and Red Bedroom? Head on over to her blog and check out her other projects. You won't believe how she made her "over the Fireplace Mantel" art!