This is a Sponsored post written by me on behalf of Walmart  although I actually purchased the Bella® Linea Toaster featured in this post with my own money.  It was not provided to me for this post but I liked the features so much that I bought one.  All opinions are 100% mine.
I have a thing about kitchen counters. I like my counters bare; yes nothing on them, all wiped clean and stark. It's a habit that I picked up unknowingly while living in a house that was on the market for 3 months. After B moved to VA for his job the kids and I stayed back in NJ and moved only when we sold our NJ home. Out of state relo emergency, two small kids, and a housing bubble meant that the house had to be spanking clean and presentable to sell. Everyday before I left for work I would take everything off the counters, empty the sink, and wipe it down. After repeating this for 3 months I was a convert. Fast forward to 2014 – On any given day you will not find a single appliance on my counter. Luckily in our current home we have loads and loads of cabinets and a walk in pantry. All that storage space gives me ample opportunity to indulge in my bare counter obsession. And then I set eyes on this…………………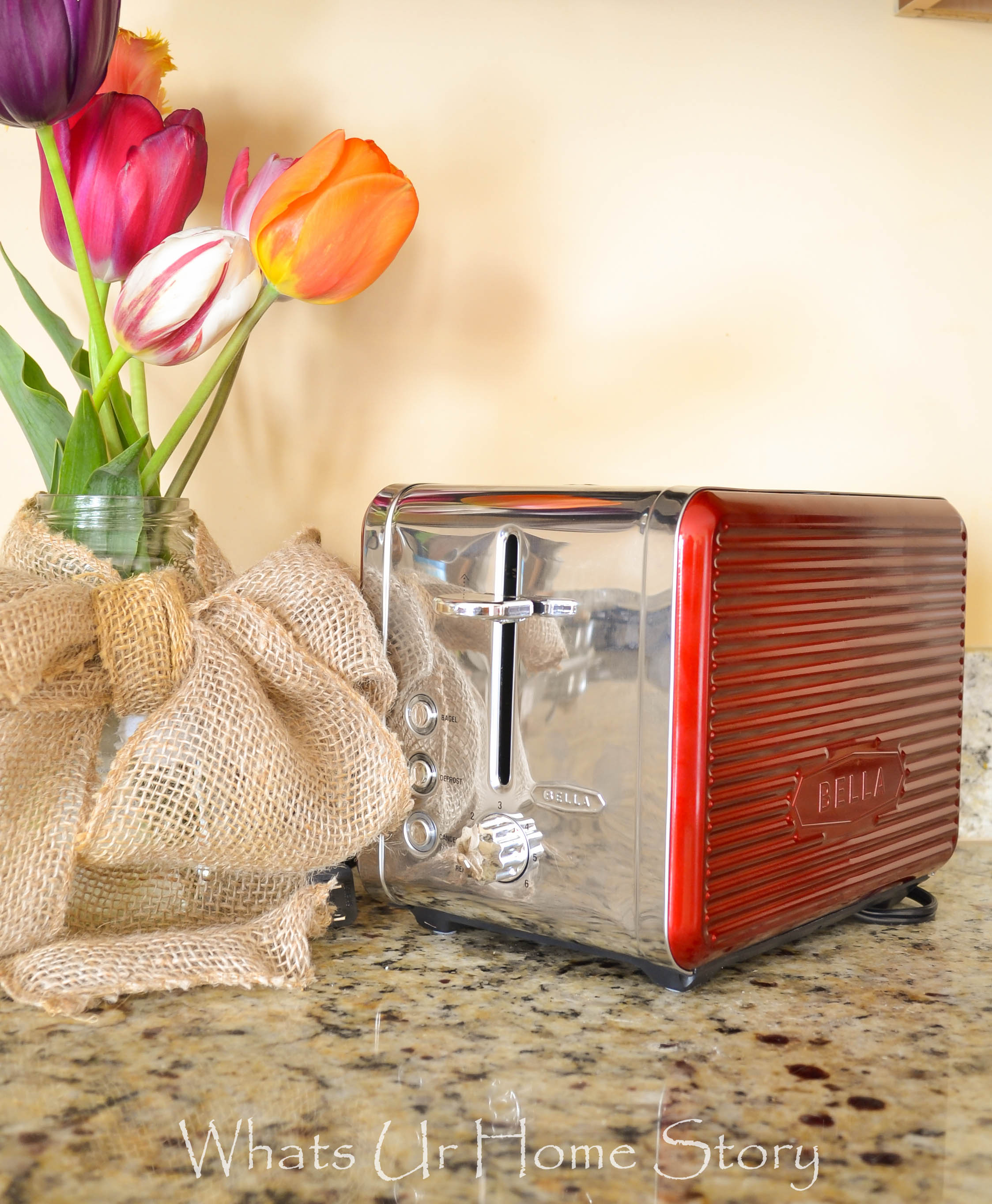 I mean, who can say no to this retro beauty?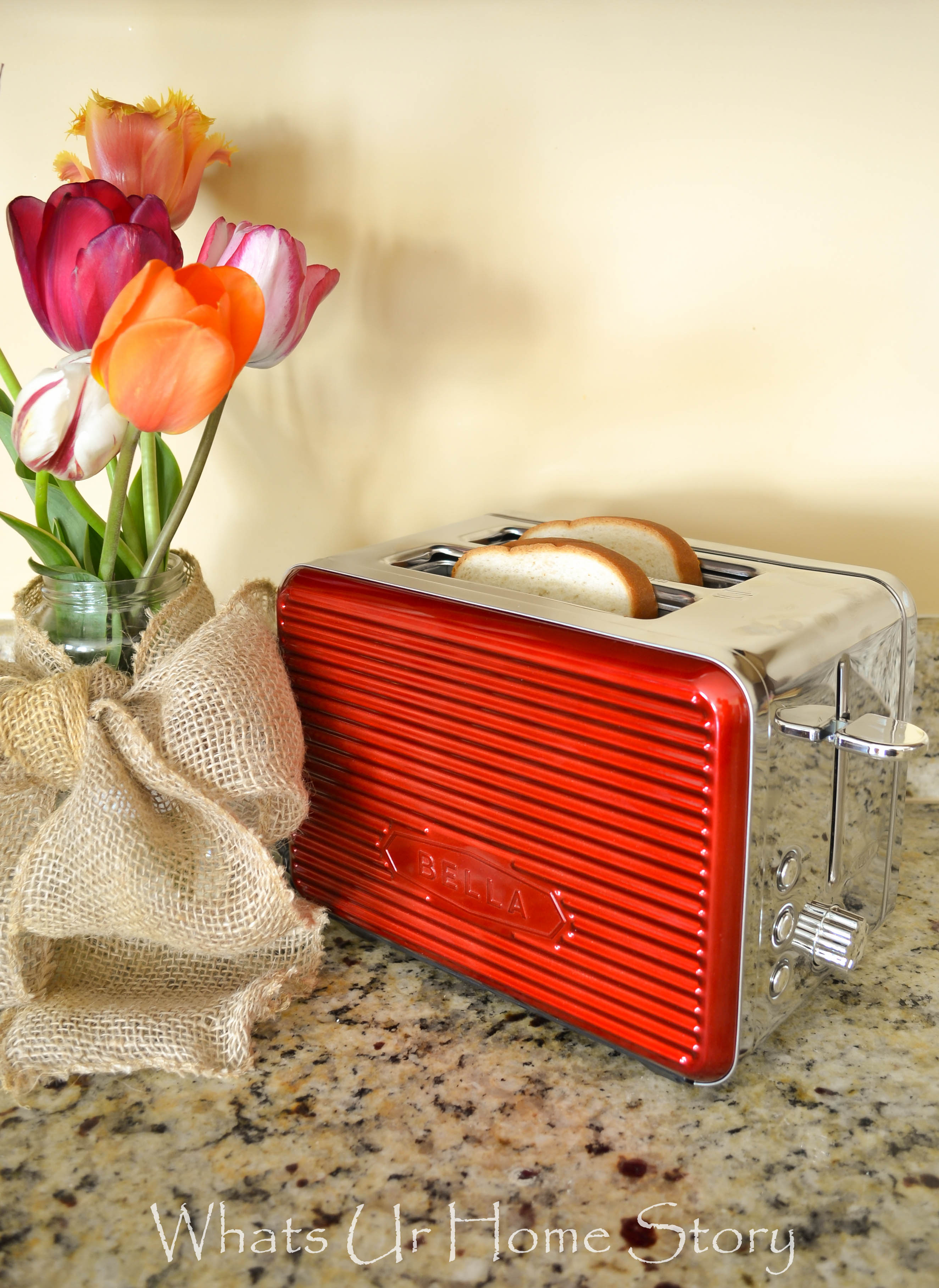 The toaster, part of the BELLA Linea Collection which includes 5 stylish appliances is available exclusively at Walmart.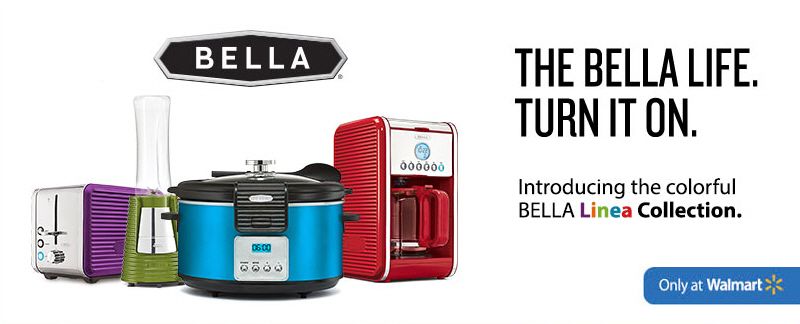 With the bold color, horizontal lines, and funky styling the Bella Linea toaster looks straight out of the 70's. Hello retro! I also love that it is a huge upgrade from our basic toaster in terms of functionality. I especially like that it has;
Extra wide slots
Defrost feature
Bagel feature
Automatic and Manual cancel
Illuminated bagel, defrost, reheat, and cancel buttons
And it comes in RED!!!! Actually it comes in an array of colors to match any kitchen decor; green, grey, orange, pink, purple, red, blue, and white!
Did I mention, how much I love the styling?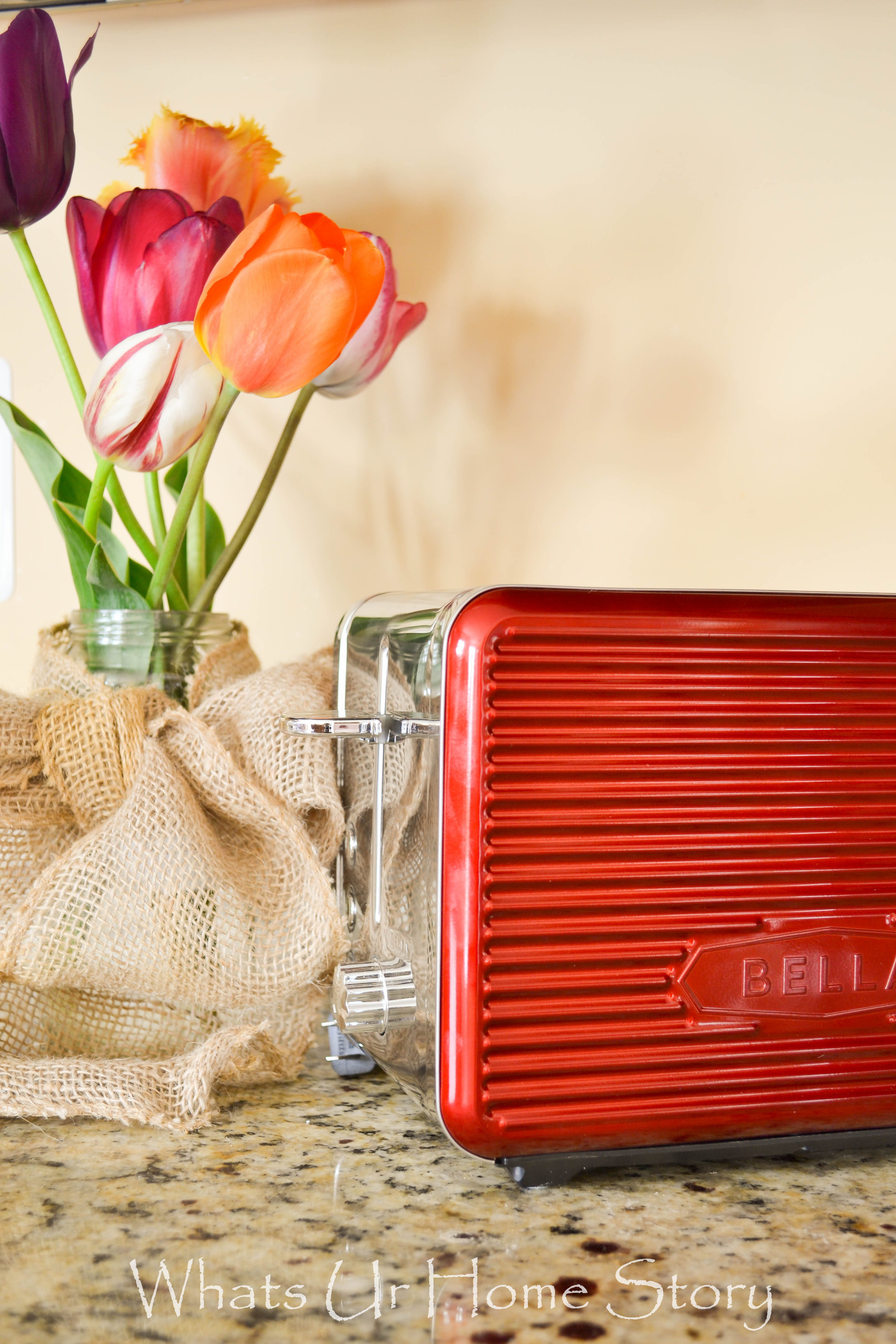 As you can tell this baby is not gonna be stored away in the pantry!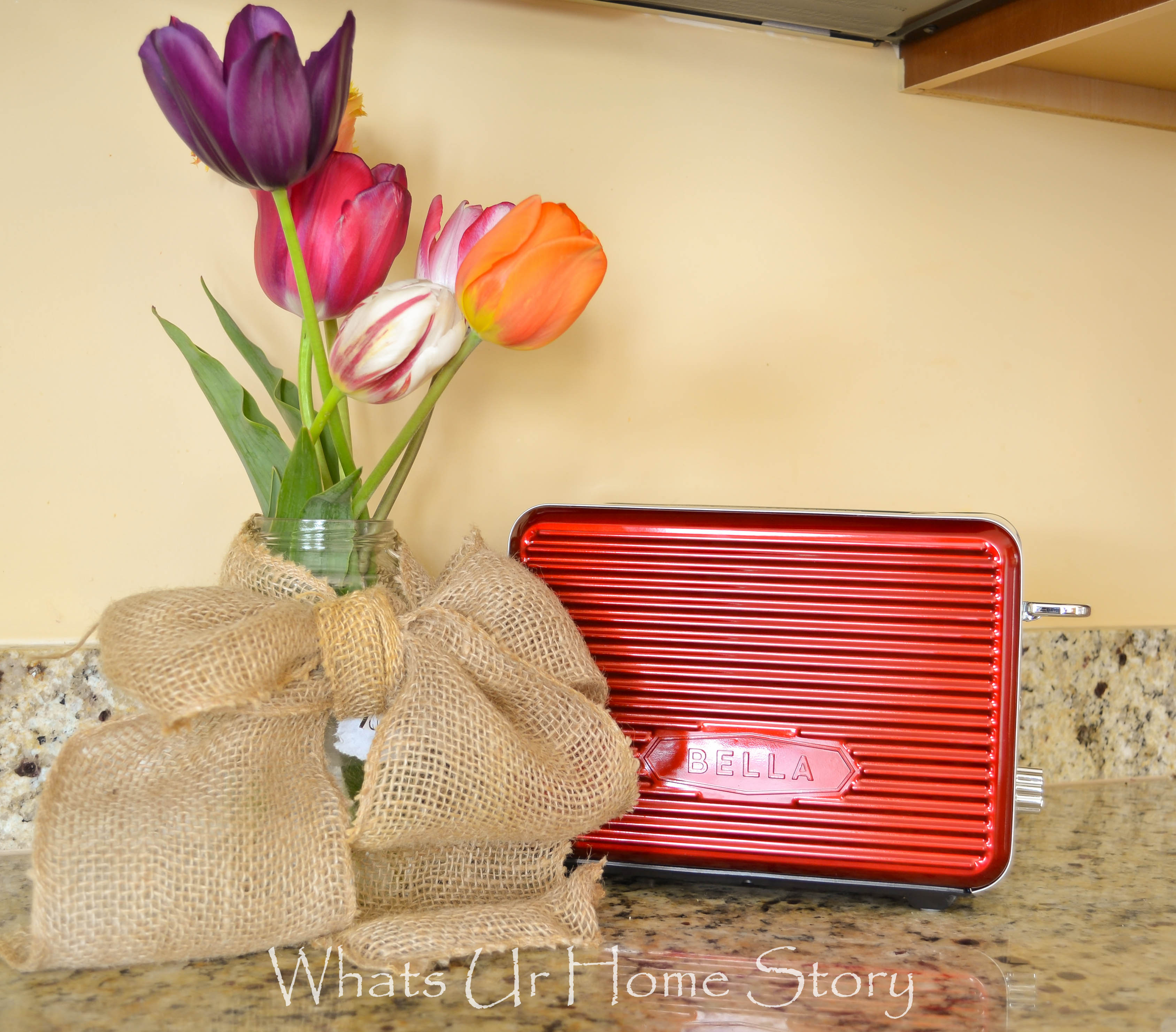 Are you a bare counter fanatic too? What's your take on colored appliances, Yay or Nay?