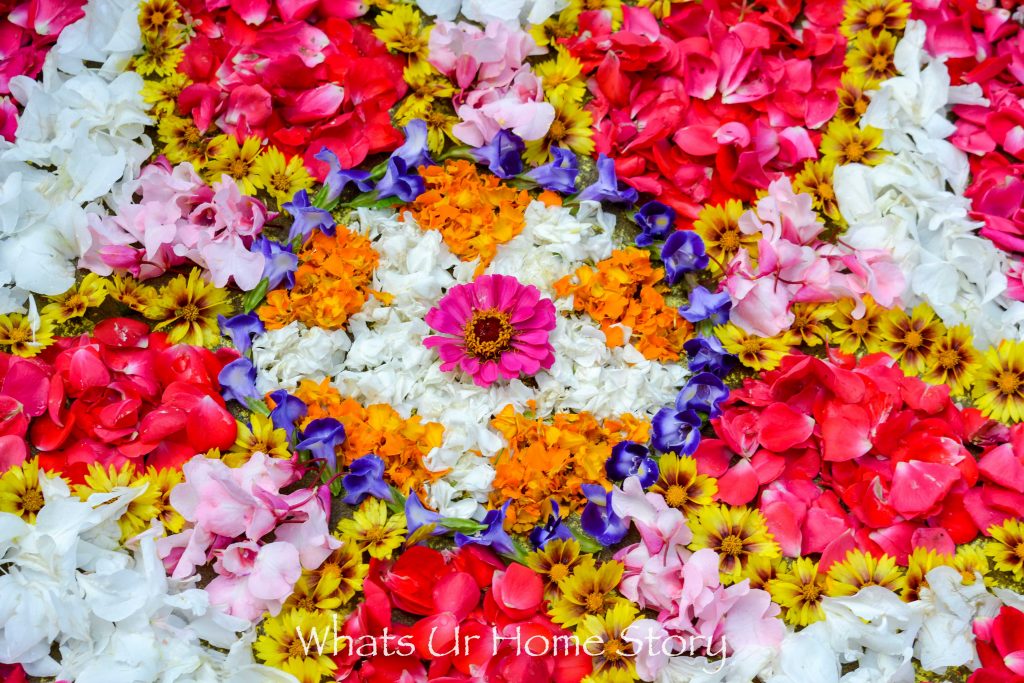 Hello! Long time no see…It has been a busy few weeks around here. First back to school and then our harvest festival Onam. I've been out and about literally every weekend hardly getting time to edit pics of finished projects and blog. The special thing about the Onam holiday is the pookalam or flower mandala that we design for the first 9 days of the 10 day festival. As usual this year's designs too feature flowers from my garden. This year the first day of Onam, Atham, coincided with Ganesha Chaturthi, the festival that celebrates the elephant headed God. So the first day's pookalam, an outline of Ganesha is in his honor. Here's a snapshot of all my 2017 pookalams.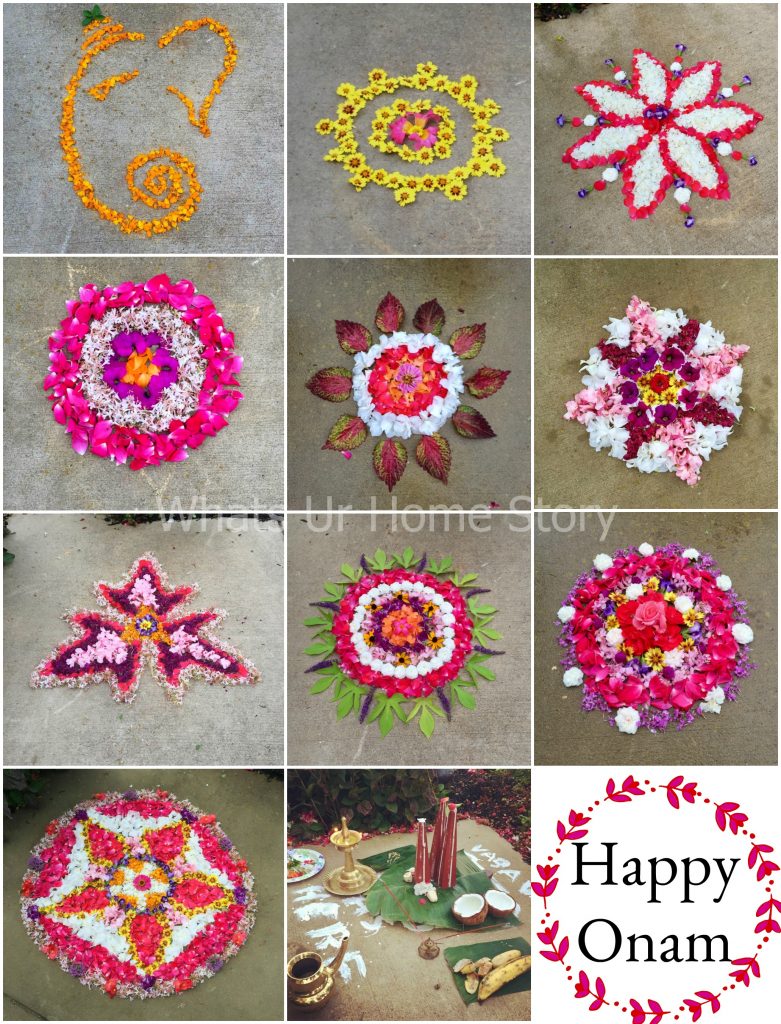 A few of my favorite ones. This one is made of white and red carpet roses and torenia.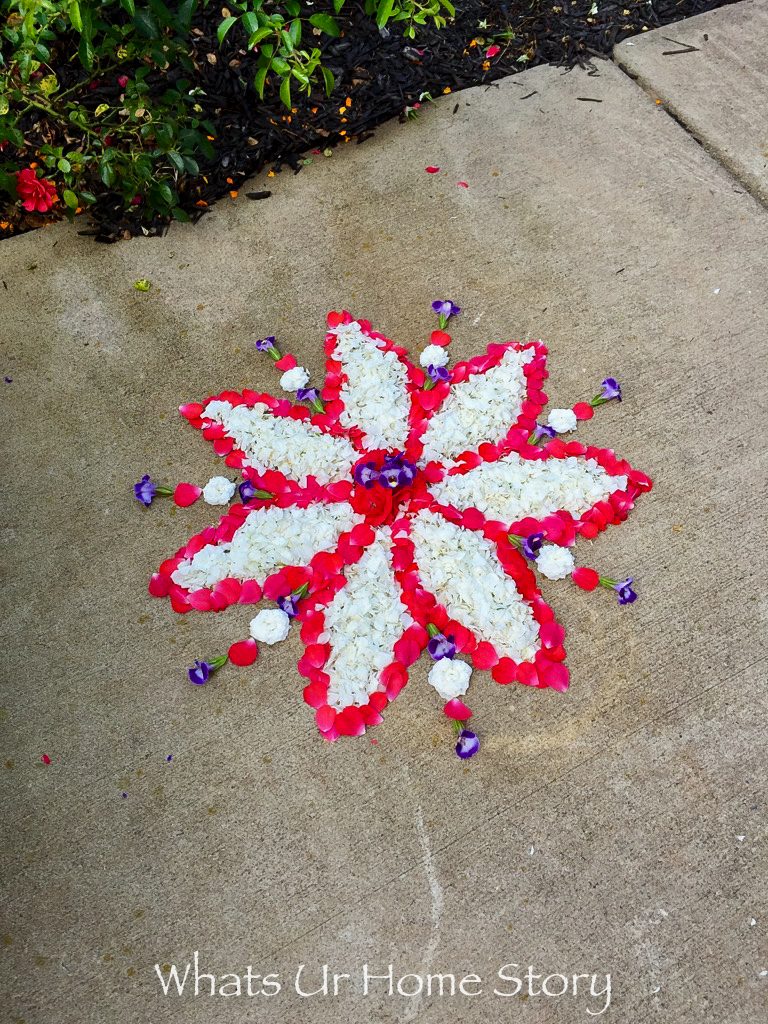 Day 5 pookalam has zinnia, firecrackers, knockout roses, azeleas, and coleus leaves.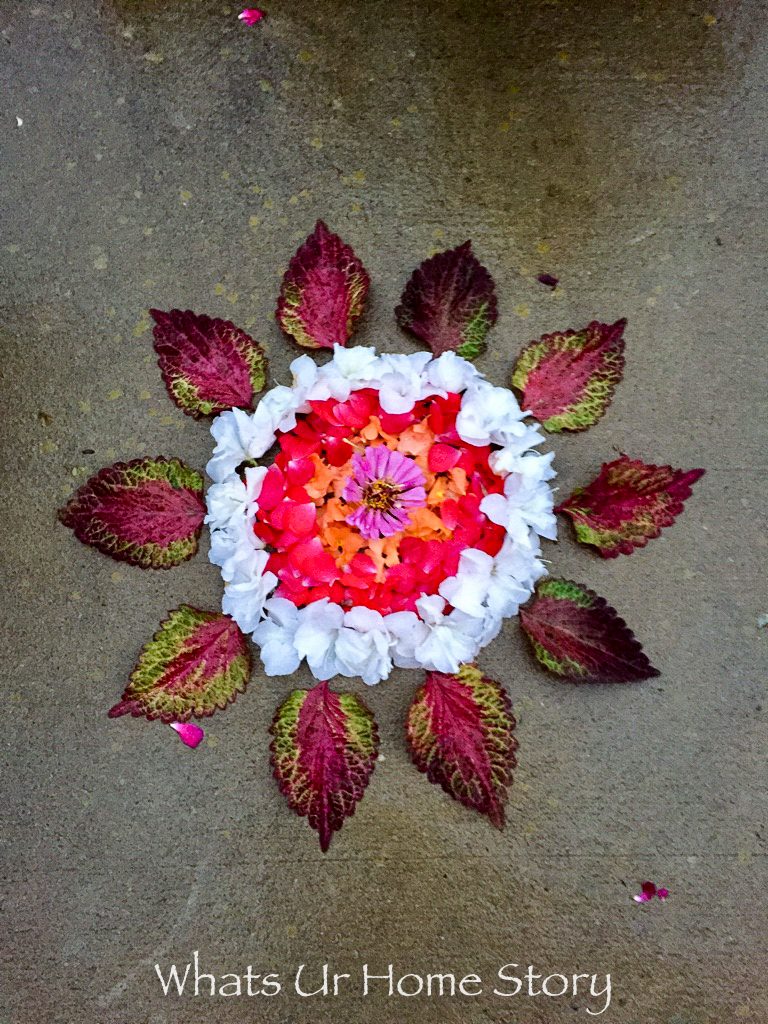 Day 8 has Queen Anne's rose in the center followed by, red and white carpet roses, tickweed, torenia, bachelor button, hydrangea, knock out rose, and lantana.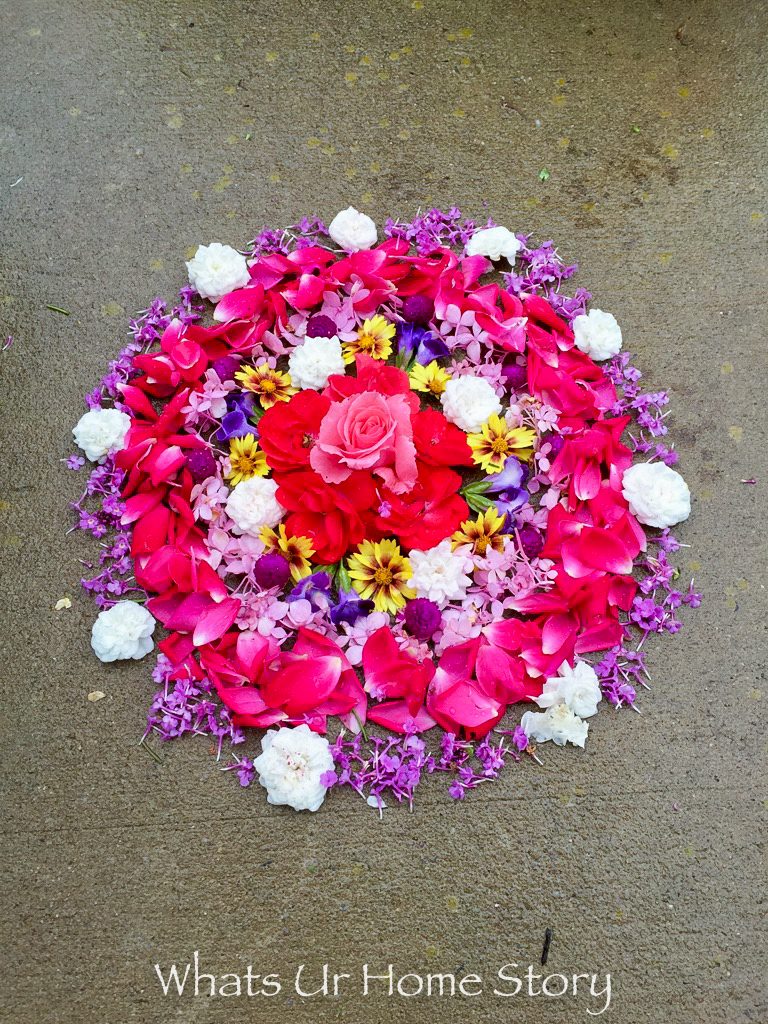 My most favorite and the largest pookalam on the 9th day.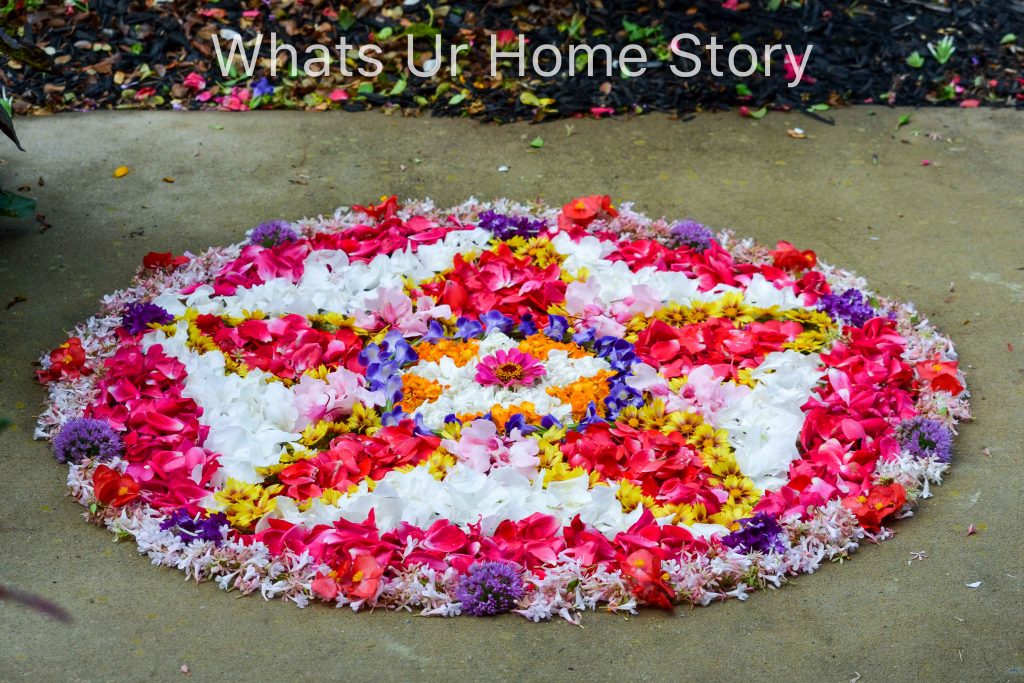 In other news our veggie beds are doing great.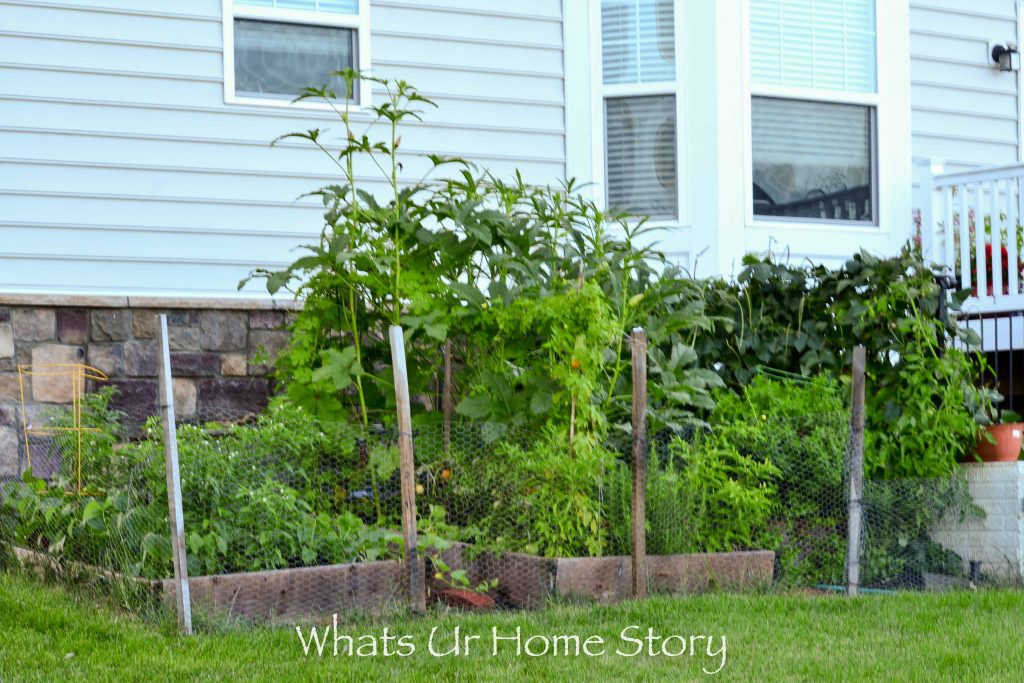 We have beans, 3 different types of chilis, cherry tomatoes, beets, jalapeños, okra, tomatoes, Chinese bitter gourd, amaranth, yellow cucumber, rosemary, broccoli, mint, and Chinese long beans.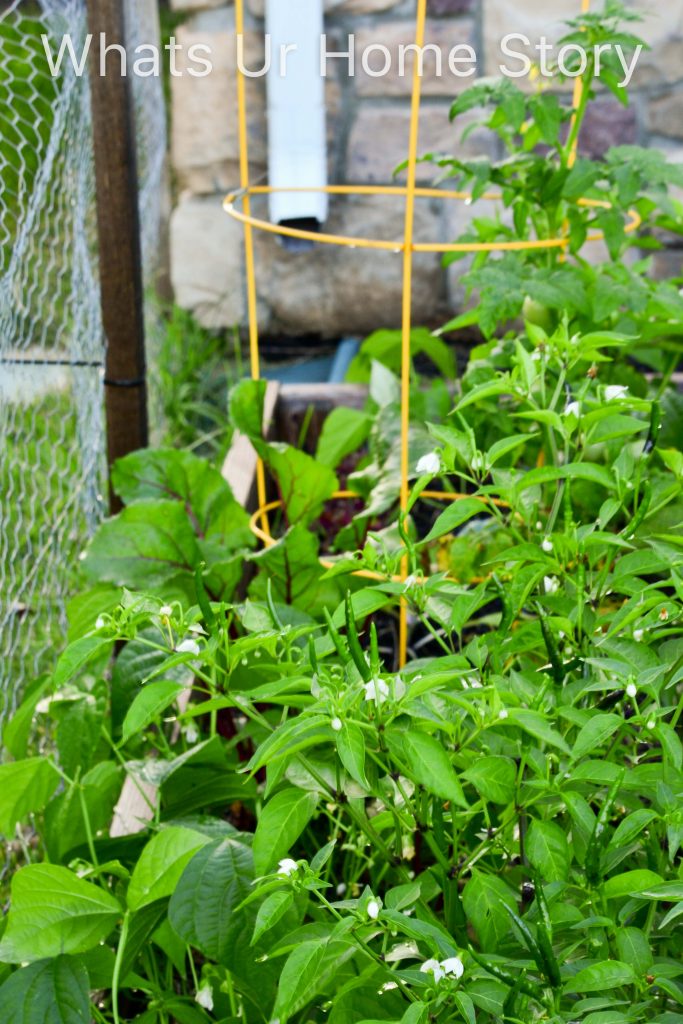 You can see the spicy Indian chili above and the Chinese long beans below.
We have got more than enough produce to eat, distribute among friends, and even freeze. This is just the harvest pictures from June and July. I stopped taking pics after that as the newness wore off. 🙂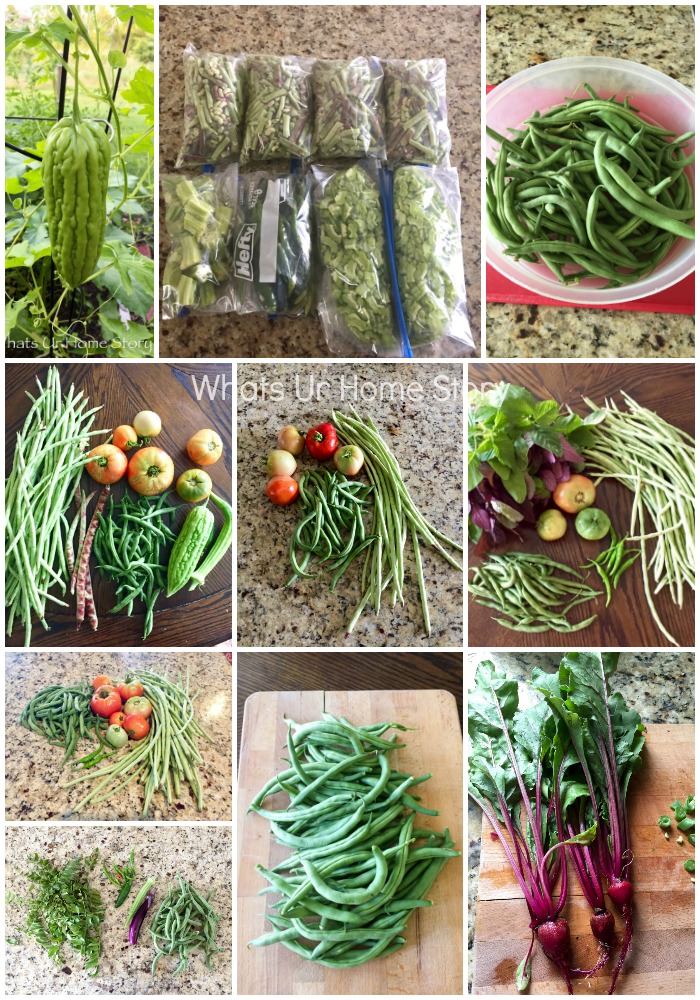 Another exciting project that I'm currently working on is our basement family room makeover. Here is a sneak peek. How awesome is that brick wall?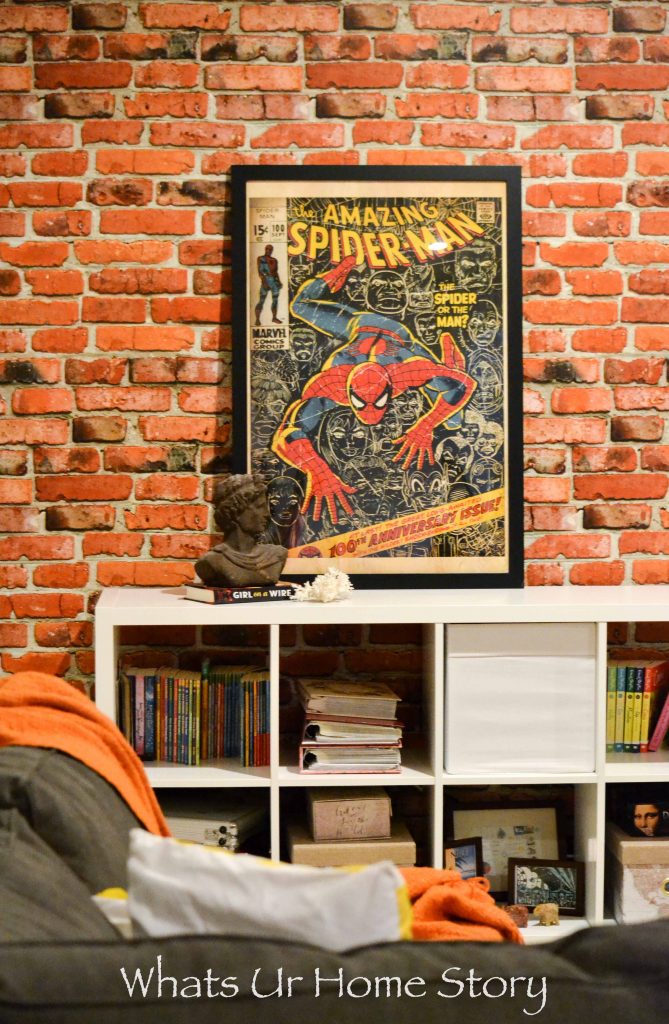 What have you been working on off late?