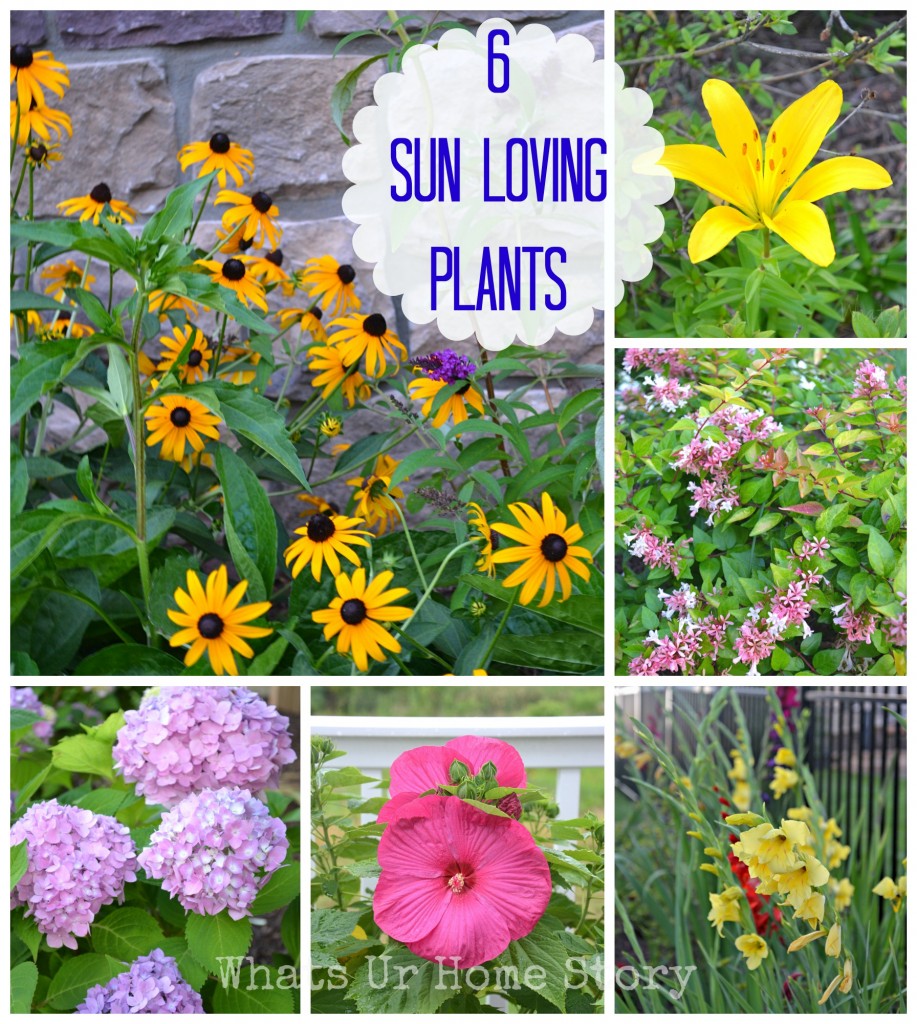 I had planned on summarizing all the pretties from my garden in one post at the end of summer but at the rate things are popping up I just couldn't wait.  I might even have missed the boat (i.e bloomed months ago) on some of my sun loving plants.
Starting off with our star attraction and conversation starter at any gathering, the dinner plate hibiscus.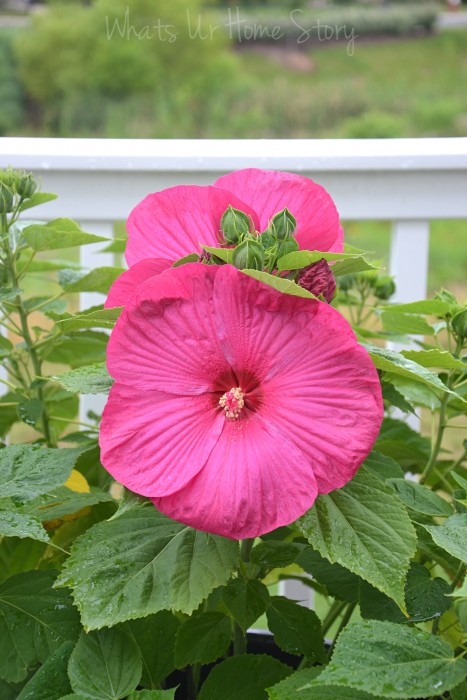 It seems to be happy and content in our DIY rope tub planter.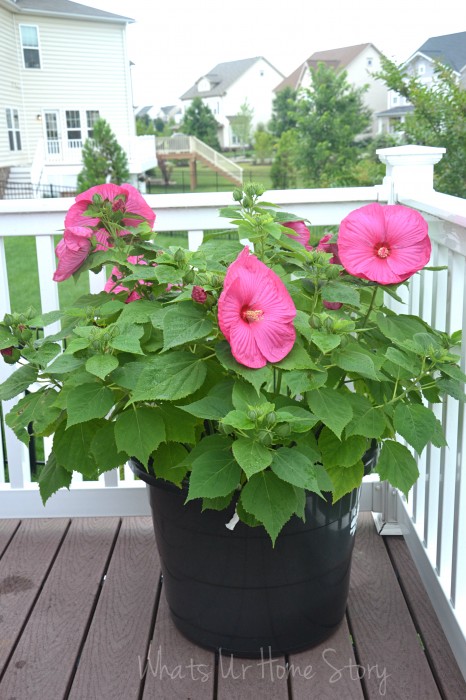 Next on the list my all time favorite, the abelia canyon creek with its fragrant tiny pink blooms.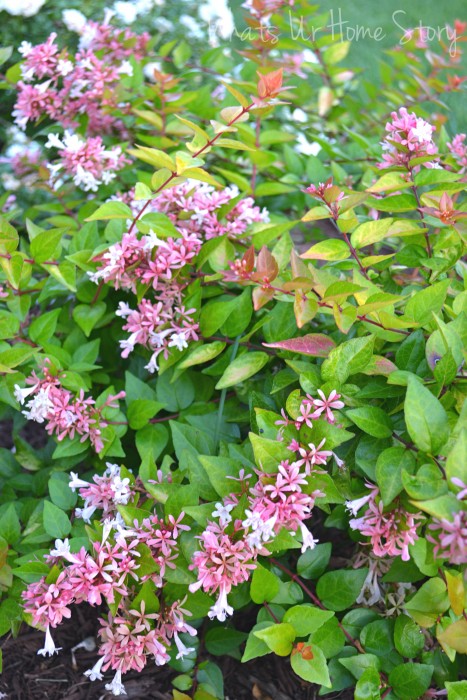 One of the only two lilies that survived the bunny onslaught (read about here). Really sad 'coz I had so many of them in that bed that never saw the light of the day! 🙁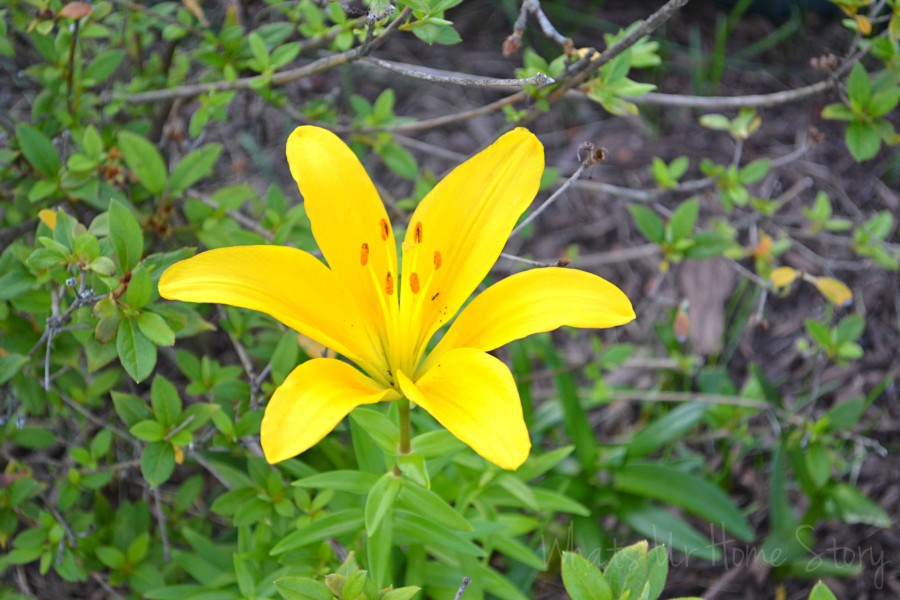 Speaking of the backyard bed or what has now become my cottage garden because of the voraciously spreading gladioli. This is one plant that I can attest will grow anywhere under minimal supervision and still manage to multiply like crazy!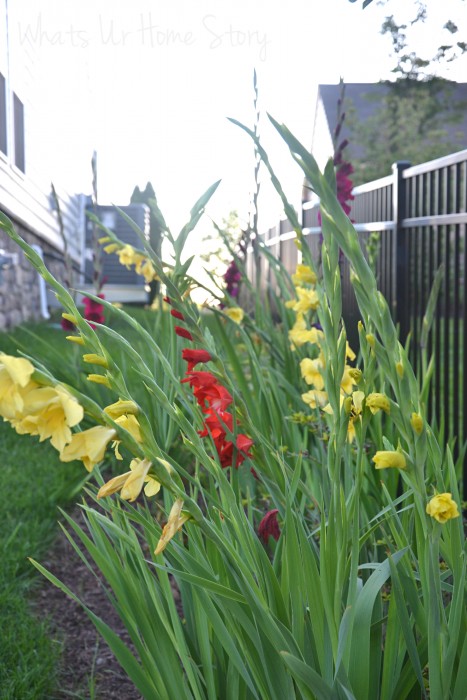 And of course the beautiful hydrangea bushes under the deck, the flowers of which you already saw in this post!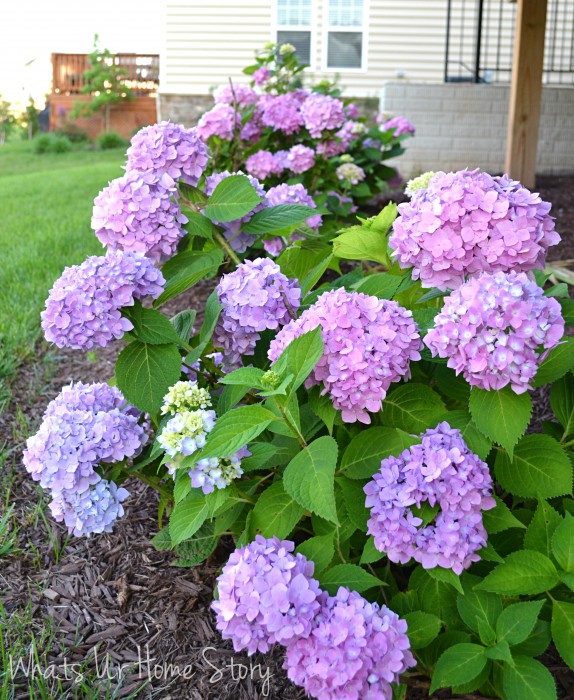 In the side yard the two black eyed susans have become really full this year and is teeming with flowers. Note to self: these plants do tend to fill up their spots pretty soon. Keep that in mind when you pick your spot or you'll need to divide them soon.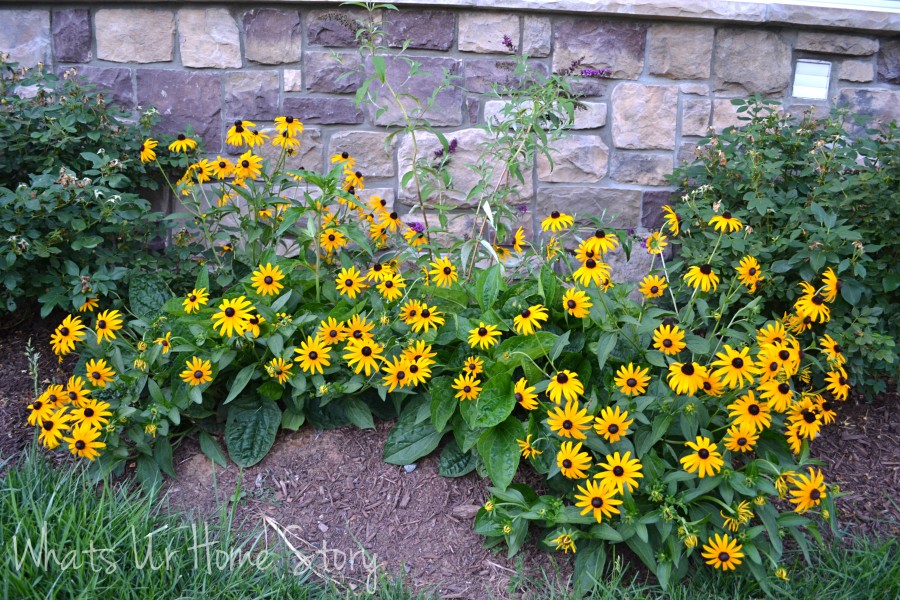 Please ignore the totally un-mowed lawn. B has been slacking on that for a few weeks now. I think if we don't get to it this week we'll be getting a letter from the HOA.
While we are at it one more shot of these yellow wonders. I just love how they look against that stone.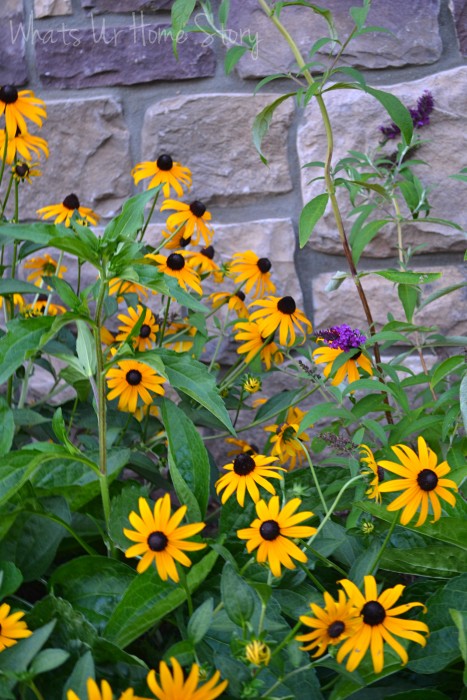 What's blooming in your garden? Do you live in an HOA too? How strict are they about adding landscaping, mowing etc.?
PS: My Japanese Beetle problem seems to have gone down considerably. Could be one of the 2 reasons; the insecticides are finally working or they prefer the much softer petals of my neighbors' crepe myrtles (there is no dearth of crepe myrtles on both sides of our yard thanks to 2 awesome neighbors). I somehow think it is the latter.