If you haven't already done so, don't forget to enter the $50 Michael Dexter Design Store Credit giveaway for a chance to win custom wall art.
***************************************************************************************
I still haven't gotten around to decorating planning my Christmas Mantel. Yeah, yeah…you are wondering how can a blogger lag the rest of world when it comes to updating seasonal decor. Simply put I'm plain old lazy, especially when it comes to mantels. 'Coz around here any big piece of decor that goes up stays there for a while and I try to work around it throughout the year. Last year it was my burlap sign board that changed faces for Halloween, Thanksgiving, and Christmas. This year it's gonna be my vintage paper wreath. Frankly speaking I have no clue of how I will incorporate that into a Christmas theme. My attempts at adding the boxwood wreath and a magnolia wreath (tutorial coming up next week) fell flat. So what's a girl gotta do? Turn to Pinterest for inspiration of course!
I was specifically looking for 'working with what you've got  decor'. No major changes to the focal point on your mantel only small additions that changed the mood. The prefect example would be this gold and silver mantel from Amanda Carol Interiors. Hang a wreath over your mirror, add two Christmas trees/tall candlesticks/lanterns on either side for symmetry, more greenery in the form of garlands, stockings, and some knickknacks and you are good to go.

Very similar styling by Craftberry Bush. Only in this case the focal point is a chalkboard instead of the mirror.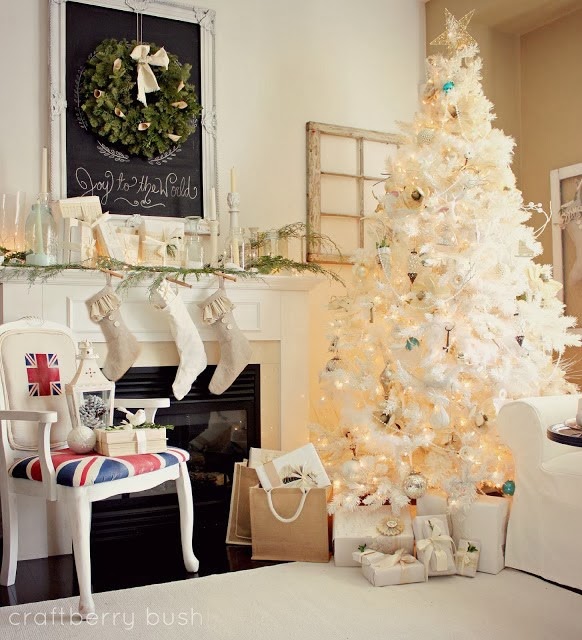 Come to think of it a chalkboard over a mantel is very versatile and handy when updating for seasons. All you need is to change out the writing on it! You know something like this from Nest of Posies?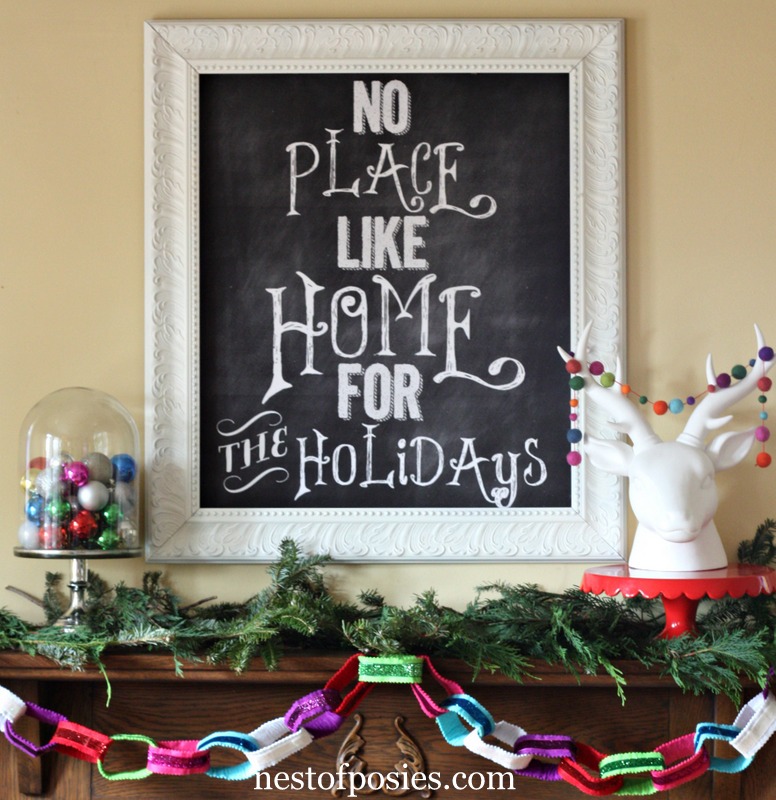 What if you have a gigantic painting over your fireplace? No worries, greenery is your friend as proved by The Happy Homebodies.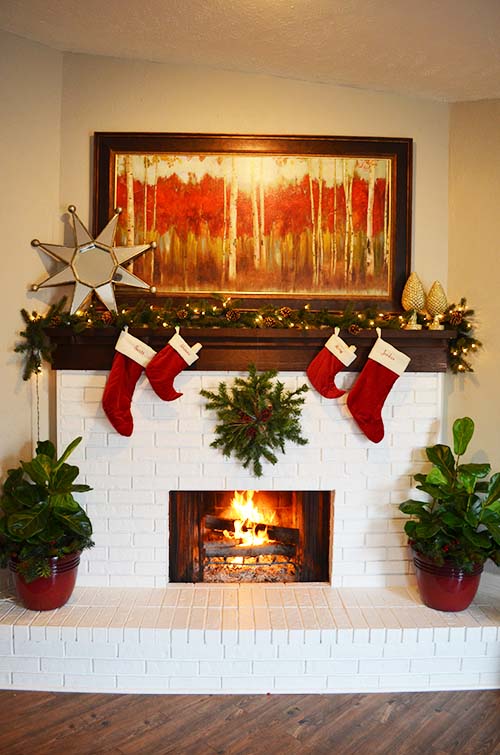 I know I'm missing out a big chunk of folks here, the ones who have the most difficult time with their mantels. Here's one for all of you with TVs over their fireplaces. Yes, you can make them look good. Michelle from Decor and the Dog totally nailed it.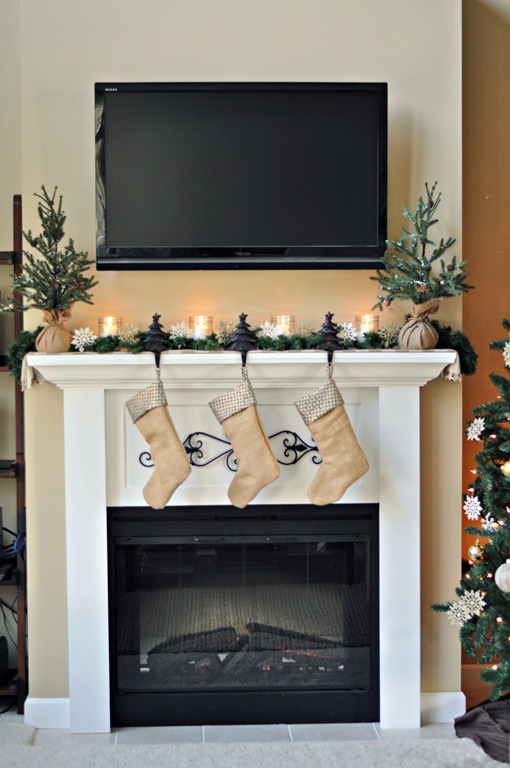 Are you finished with all your holiday decorating? I promise I'll wrap up mine this weekend.