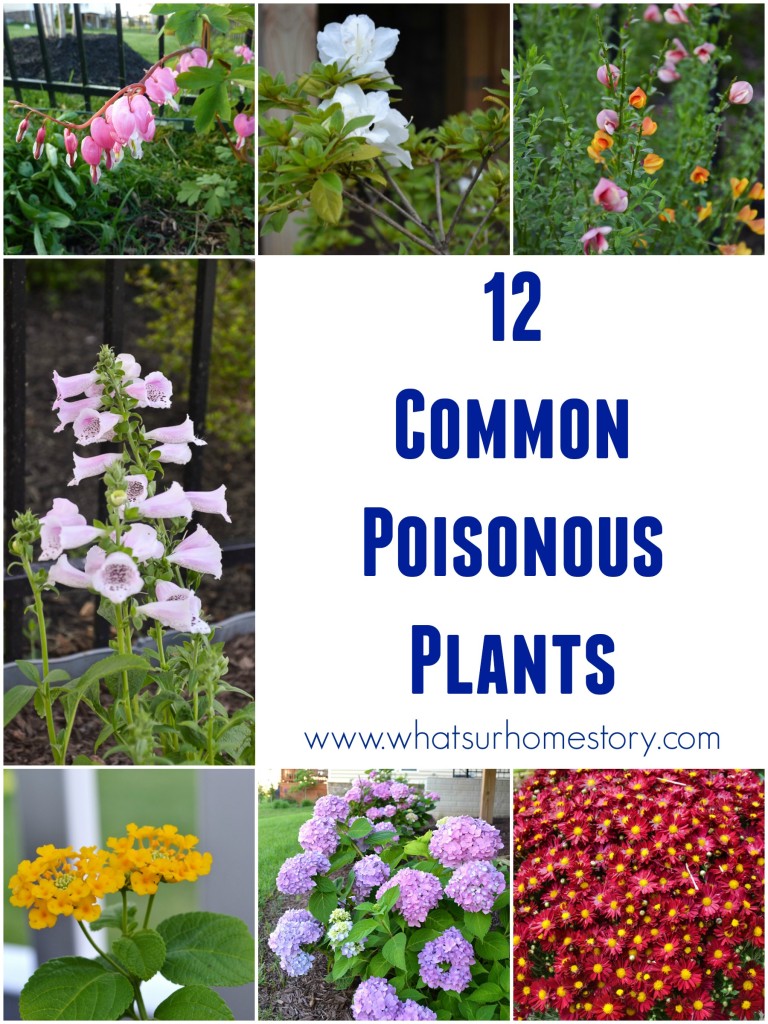 Frankly I hadn't given much thought to this topic until this week. Wait, I take that back. Two of my favorite flowers are the Oleander and Laburnum. Back when we moved into this home I had researched long and hard on the possibility of adding these to my garden. Unfortunately both these plants are extremely toxic and I gave up on the idea. That was it. Ever since I've been adding plants/flowers to my garden purely based on their looks and growing conditions that is until last weekend when we finally cleared out our back yard bed and planted new plants.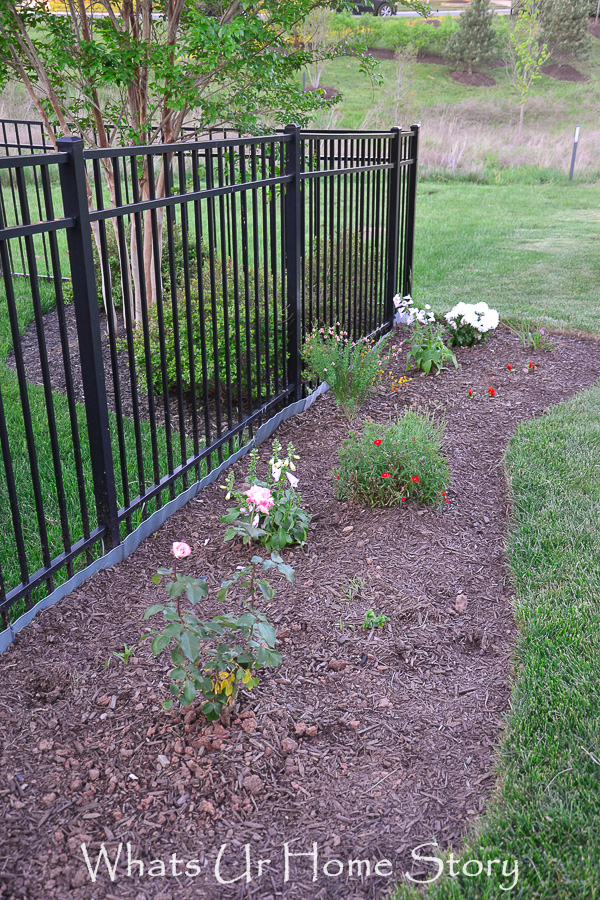 I added the pretty pink Queen Elizabeth Rose;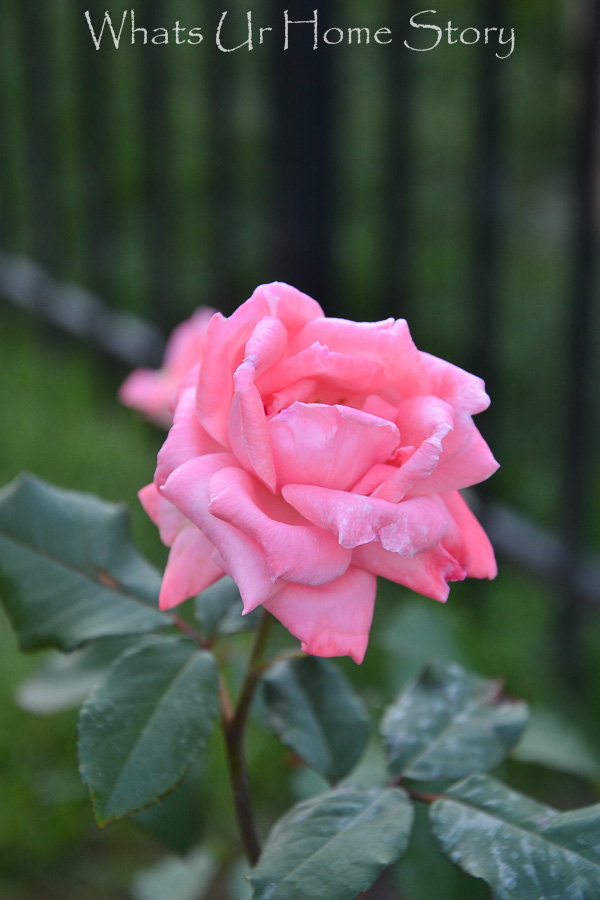 A wispy looking plant with sprays of fragrant lemon-yellow and ruby-red blooms called the Lena Scotch Broom,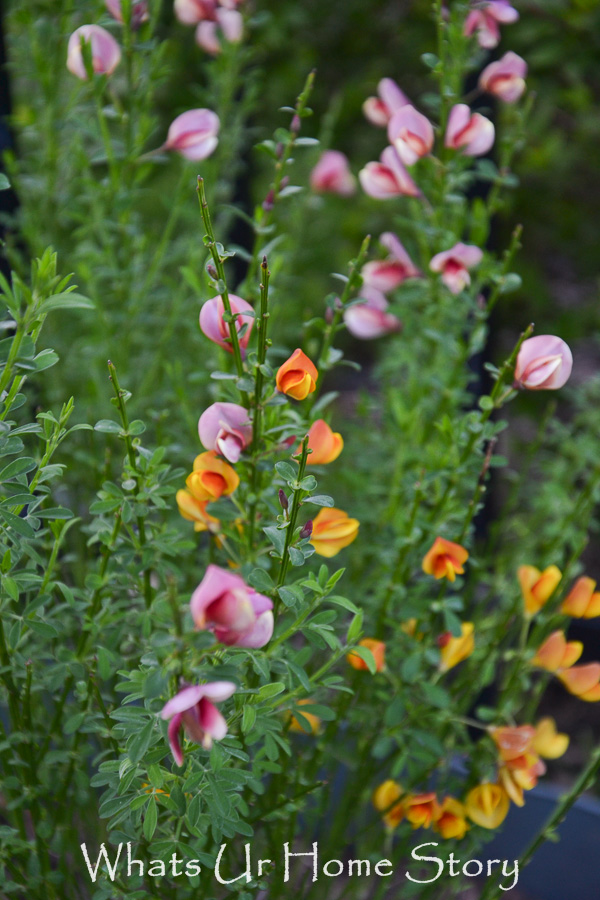 And a couple of Foxgloves.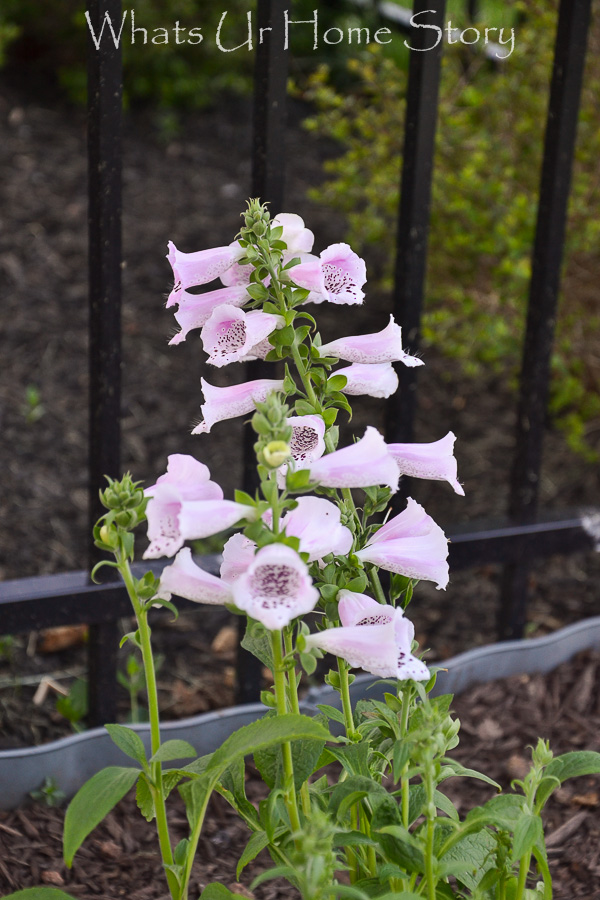 On a whim I Googled growing Foxgloves and was surprised to find that the flowers, leaves, stems, and seeds of Foxglove are poisonous if eaten. Which then led to looking up the  Scotch Broom, which also turns out is poisonous to cats and dogs if ingested. I would have never imagined such poisonous plants would be so widely available at stores without even a warning on the tag! Actually I'm very annoyed. Look at the tag on the Foxglove, nowhere does it mention about how poisonous it is!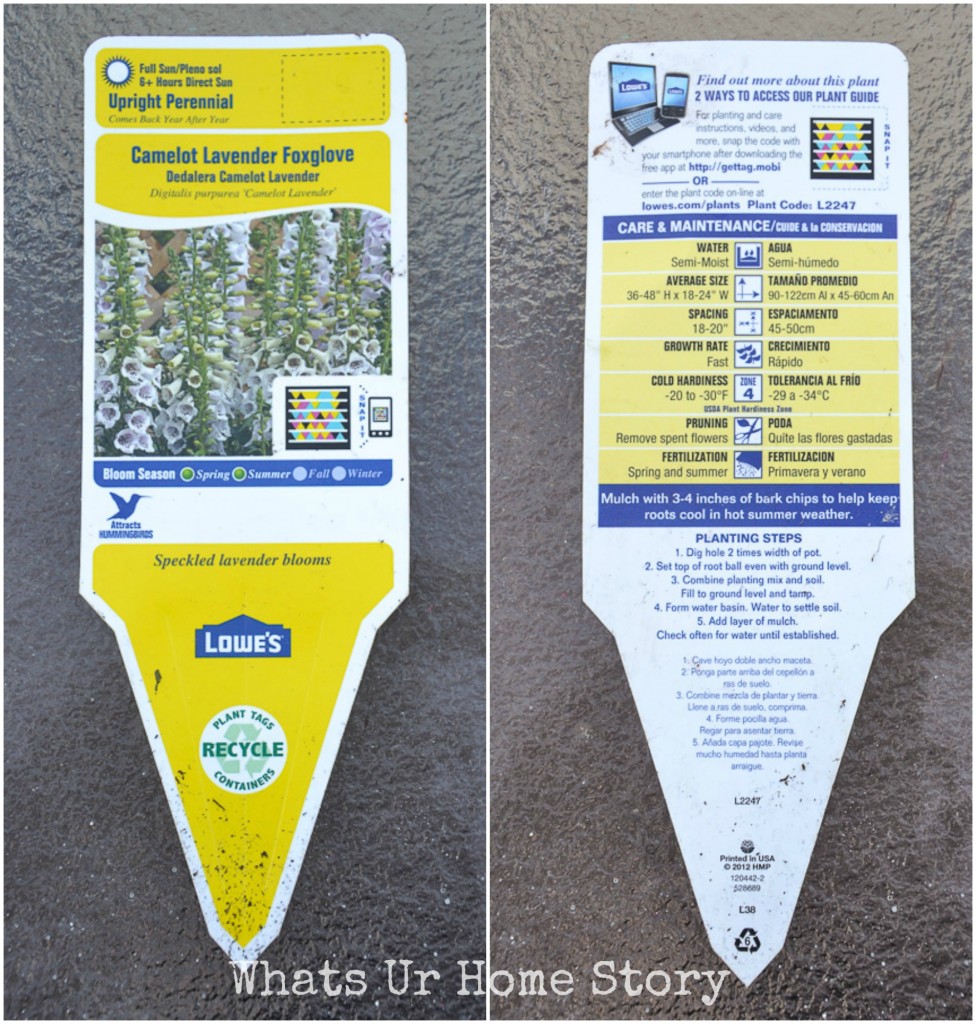 It is totally on the buyer to check the level of toxicity of the plant. 🙁 Given how closely they are to my neighbor's fence who happens to have toddlers and dogs I'm planning on moving the Foxgloves to the front bed all the way in the back tucked away against the house.
One thing led to the other and more research on common poisonous plants followed. What do ya know, a lot of the common garden plants are poisonous if ingested! I already have/had some of them in my garden and didn't even have a clue. Not to freak you out almost all of these are toxic only if eaten, some in large quantities. So instead of running to pull them out of your yard your best bet would be to train kids and pets to stay away from them. i.e. strictly no eating berries, flowers, or leaves. An even  better solution would be to wait to plant them till the kids are older and can understand the complexity of the issue.
List of common poisonous plants
1. Oleander – The biggest offender of all, ingesting even a single leaf can be lethal to a small child.
2. Bleeding Heart – Roots and leaves are toxic to pets and humans if eaten in large amounts.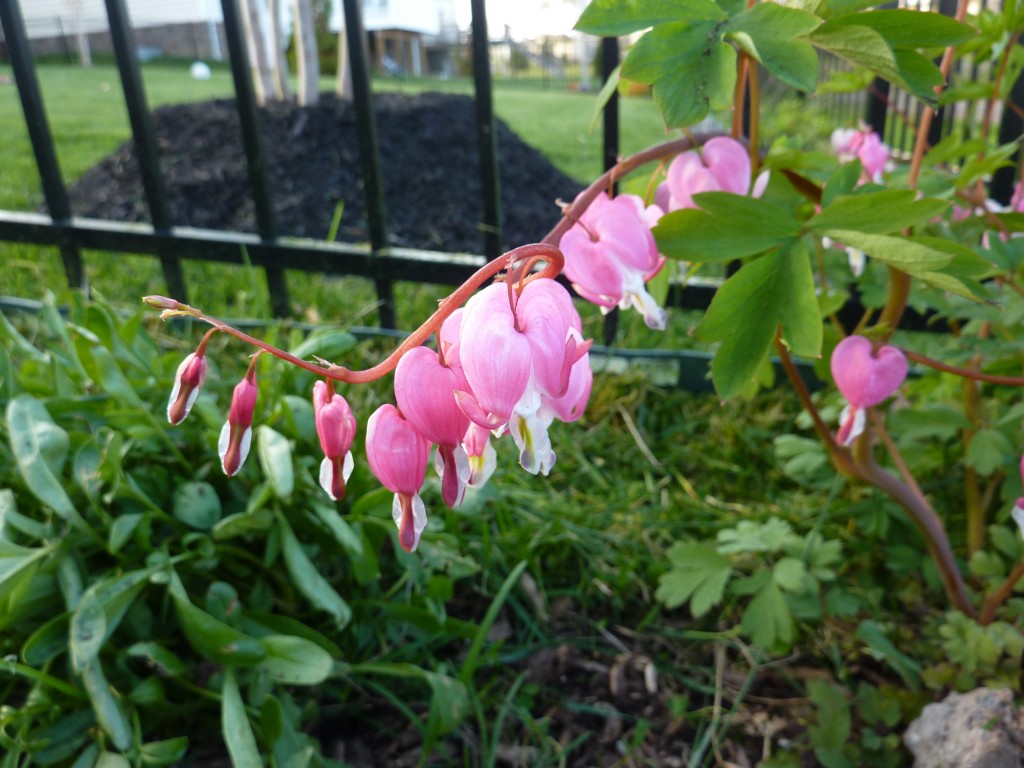 3. Rhododendron – All parts are fatal if ingested.
4. Azalea – All parts are fatal if ingested though human fatalities are rare.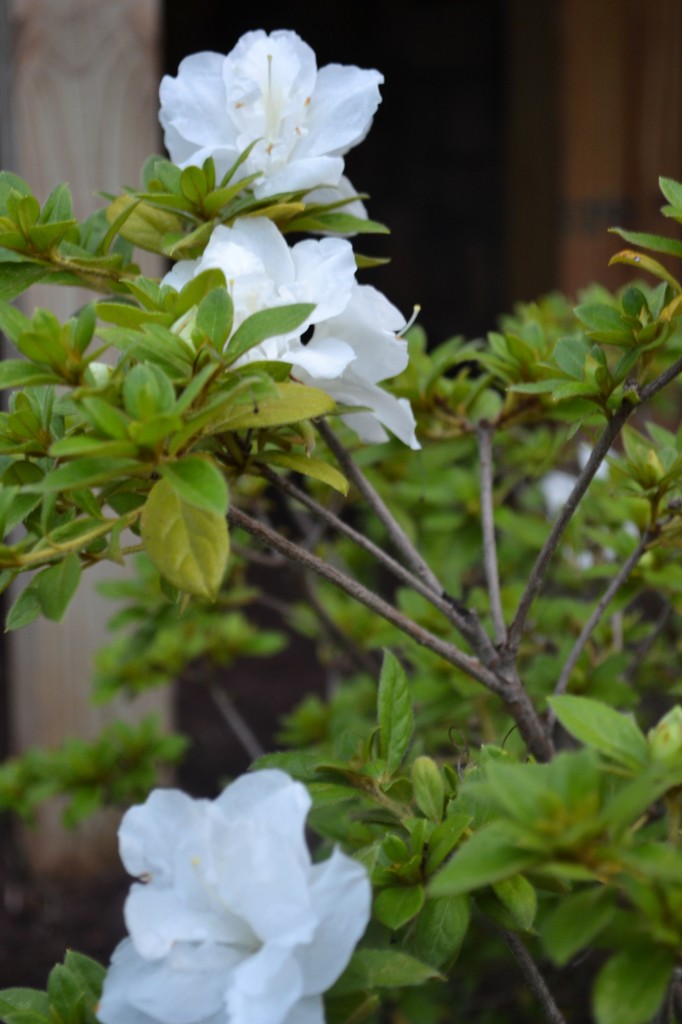 5. Wisteria -Entire plant is toxic causing nausea, vomiting, cramps and diarrhea if eaten.
6. Chrysanthemum – Did you know the flower heads are toxic to animals?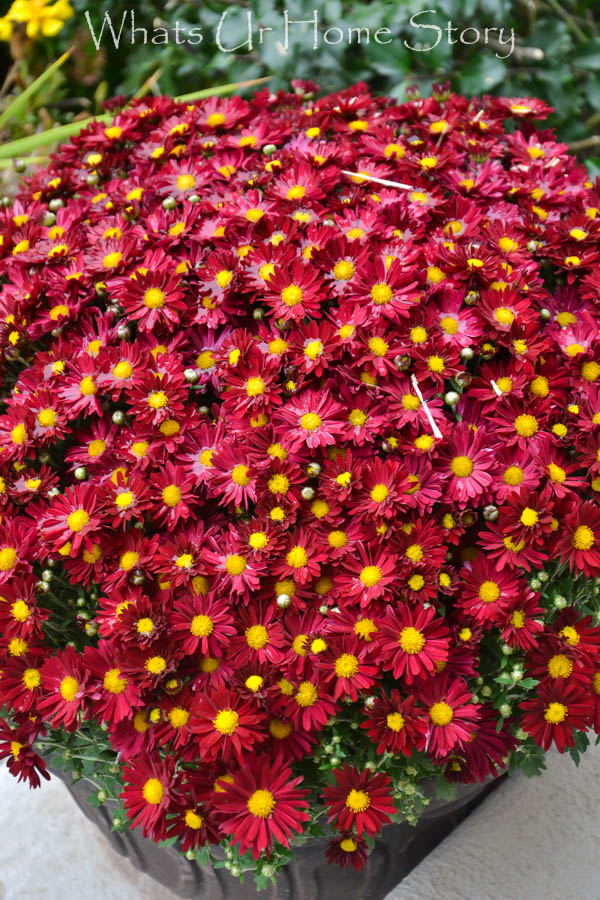 7. Lilly of the Valley – All parts are toxic, especially the leaves if eaten in large quantities. Even the water you put the cut flowers in contains traces of a toxin that can intensify heart's contractions.
8. Hydrangea – All parts are toxic if eaten, the worst being the buds. They say, swallowing hydrangea is like popping a cyanide pill. Who knew!
9. Poinsettia – The milky sap found in the veins of the plant is poisonous to pets. This one I'm sure most of you are already ware of.
10. Lantana – Another surprise here. Berries are toxic, especially when they are green.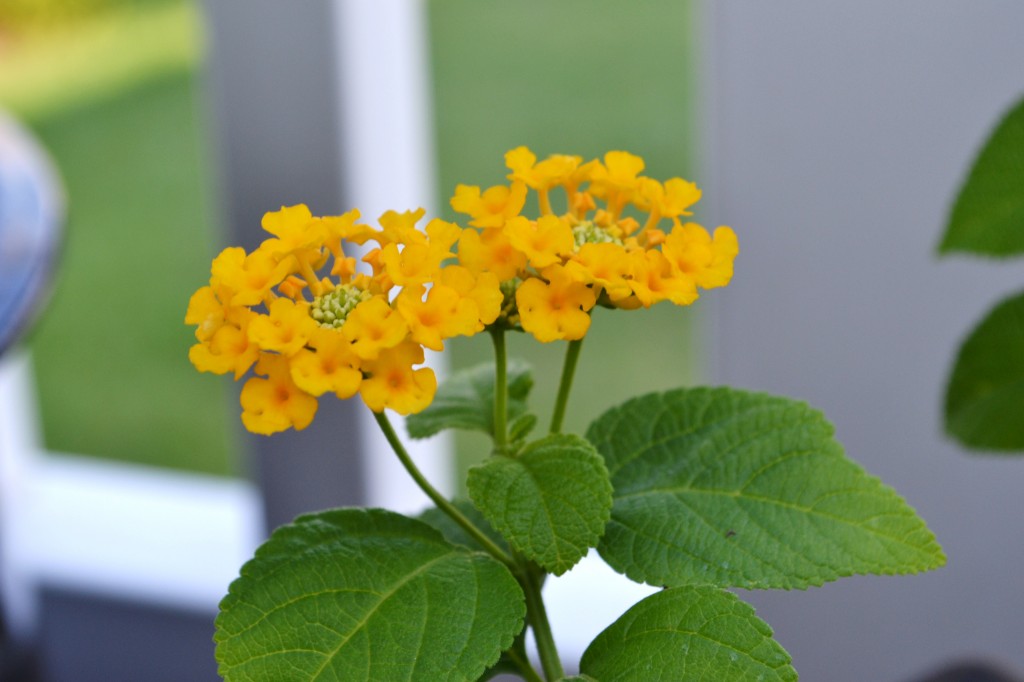 11. Foxgloves – Sucking the flowers, eating the seeds or stems or leaves can be fatal.
12. Begonia – Toxic to cats and dogs.
Did you know these plants were toxic? Do you have them in your garden?