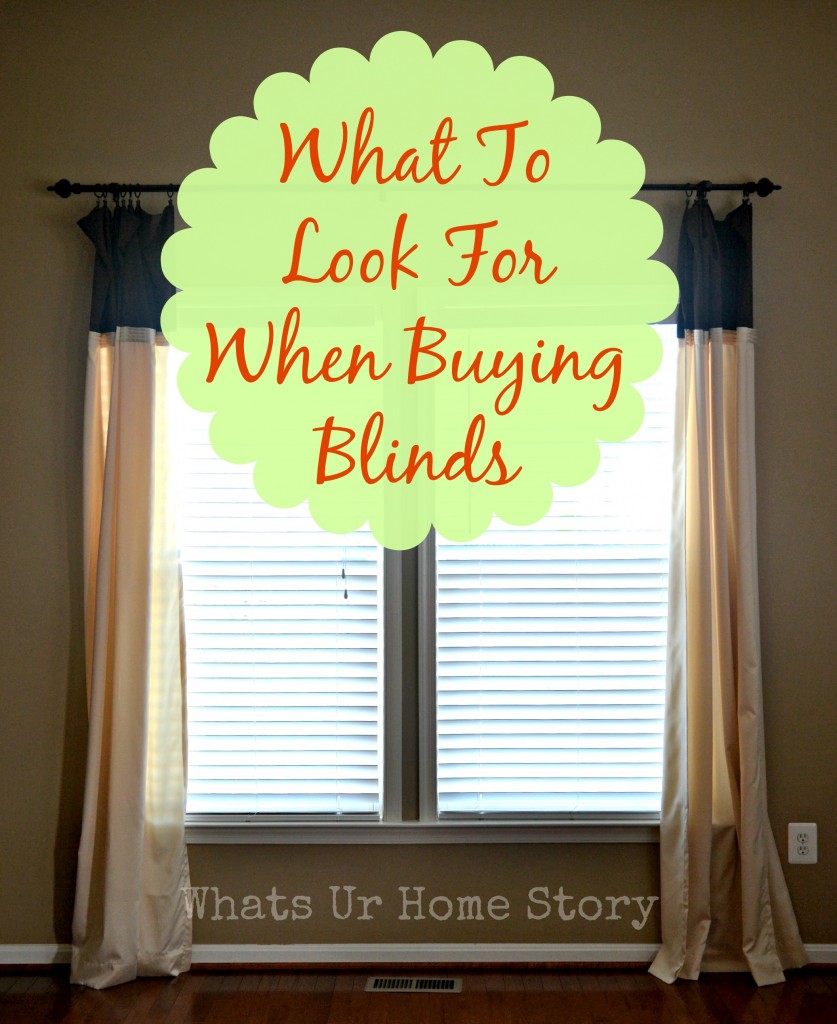 Like every other new home owner we spent the mandatory first few days living on a stage aka a house with no window treatments, just a few paper blinds strategically placed at the most crucial windows. In our case, the mandatory days were more like months. The blind/curtain debate was a hot one at home; I for one wanted curtains at least in the living and dining rooms. B was totally on the "let's install blinds in every window and get it over with" wagon. Luckily, the living and dining room windows were unusually long (not standard size) and I used this as an excuse to get my coveted curtains at least in those rooms.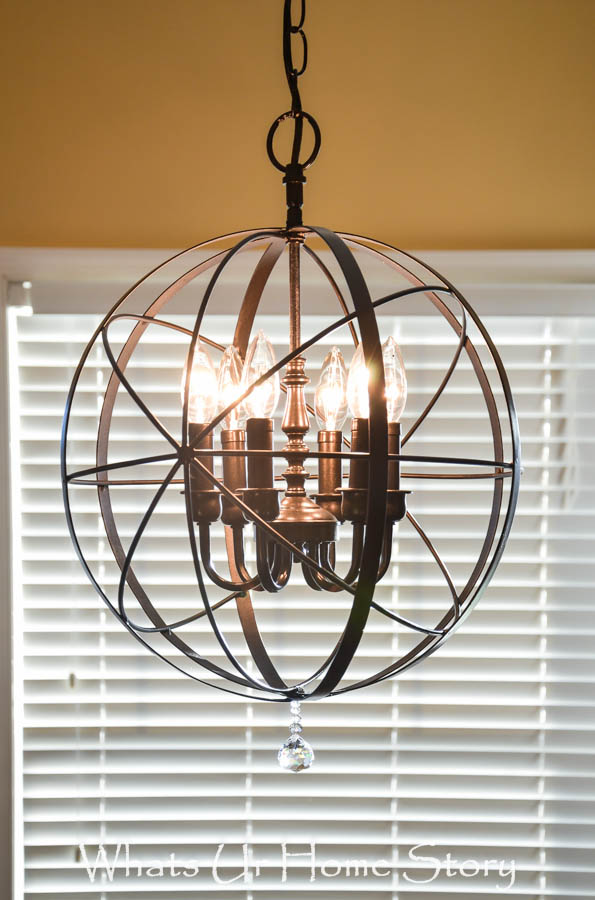 So how do you decide/buy window blinds especially when there are so many options to choose from? Following the general advice online we went looking for wood blinds. 22 windows to cover and wood blinds? We were looking at $3k in product costs alone.  Plus the not so handy hubby wanted to outsource the labor :). Having moved into a single family home from a town home we were already looking at adding new furniture, decor etc. so we didn't feel like investing $3k+ for blinds. Considering our budget the next option was to go for faux wood blinds or as they call it vinyl window blinds. I know…it is design rule sacrilege to go faux but hey from a practical point that worked for us. Oh, that by the way is my DIY Orb Chandelier that I made from an old foyer light.
Per a neighbor's recommendation we checked out www.blinds.com and bargain hunted at JCPenny, Home Depot, Amazon, and Lowes. JCPenny was having a sale and the price per piece was $25 for 2" blinds. We could also use the 15% off coupon that you get for filling out the customer survey from a previous purchase. It was sounding too good to be true. And sure it was. Per JCPenny our window widths were not standard. They had to be custom cut which basically wiped off all the savings.
The Big Orange came to our rescue for all but 4 blinds that were non standard. The custom order blinds would have taken a bit longer than we wanted so we ordered them from Overstock. The whole thing cost us around $1,300 plus $200 for labor. Unfortunately I don't have the exact cost. I would have saved the receipts had I known that one day I would blog about it.
Lessons learnt from the blind shopping endeavor;
There are two ways of mounting, outside and inside. I personally like the inside mount as it looks better, especially for windows with trim around them.
For inside mount measure your window's width exactly
The store usually reduces 1/4th of an inch from both sides when they cut the blind
Lengths are easier to customize
Any window widths that are not standard (for e.g. our bay window was 46'' which was nonstandard) are custom, so are non returnable and will usually take longer to deliver.
The width of the blind matters. The most common size being 1", 2", and 2.5". I think 1" looks too apartmentish while the 2.5" is a bit too wide.
The faux wood design varies with each manufacturer. So pay close attention to the faux wood grain. Some designs are really sloppy, usually the cheaper ones. But definitely there are some good looking faux ones.
Once we had the windows covered we turned our attention to the rooms. More on that tomorrow.
PS: Can't seem to find the ones we ordered now but these Achim and Lotus & Windoware* are similar to the ones we've got.
How did you go about choosing blinds for your home? Any tips?
*post contains affiliate links