Today we have the super talented Mala (see her other projects here, here, and here) sharing her most recent project with us for our reader showcase series. Her $1 take on the expensive Lulu & Georgia Electron Mirror;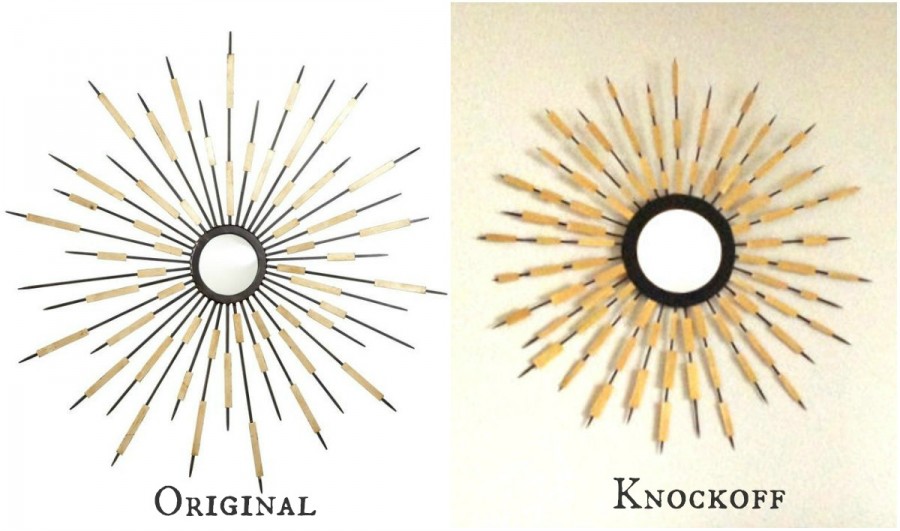 Want to know how she made this stunning knockoff?
She bought the 5″ mirror from JoAnns for less than a dollar (with a 40% off coupon) and used materials she had on hand to make this beauty; bamboo skewers, black spray paint, gold craft paint, and post board/ note cards. You can use all poster board or any other thick paper that doesn't lose its shape even after it soaks in all that paint. I guess she used the fabric glue as a substitute for hot glue. Goes to show that you can truly work with what you have.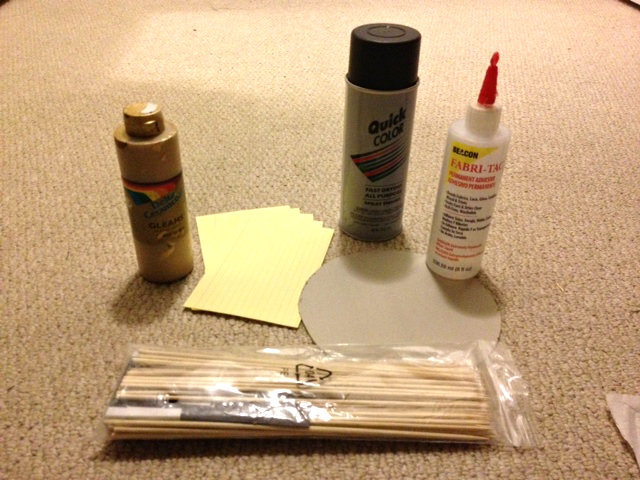 Using your mirror as a template trace around it on your poster board. Add an extra inch to your mirror's radius and mark a new circle around your original one. Cut around your new larger circle (we need to account for the black rim around the mirror). Glue the skewers onto the back of your poster board circle. Work along the axes first and then in quadrants (like I did here when I made my poster board sunburst mirror). She made the alternate skewers shorter in length to mimic the look of the original.
Now, turn the whole thing good side up and go to town with your black spray paint. Cut out rectangles in different sizes from poster board and paint them gold. You could use spray paint if it is easier. Mala painted each of them by hand with regular craft paint.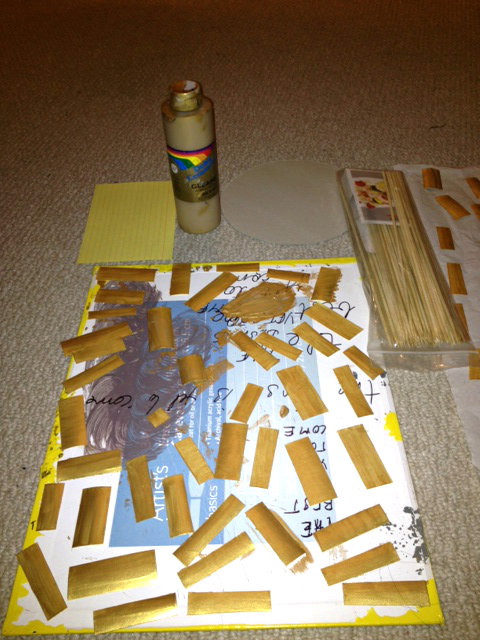 Once dried this is what they looked like.
Next glue these individual pieces to your skewers. Pay close attention so that they are evenly distributed around the mirror.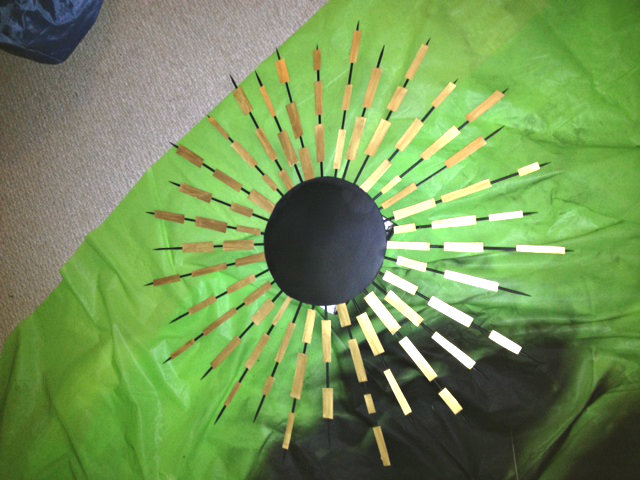 For the final steps hot glue the mirror to the black center circle and add a hook, again you can hot glue some yarn or twine to the back to make the hook.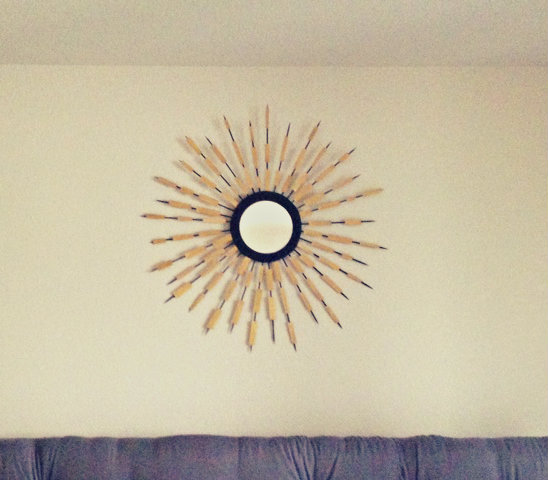 See the tufted fabric below? That is another DIY'd project that Mala will share with us soon.
Of the pictures she says, "These are not great pictures as I get to work on my crafts only during nights and use my phone camera." It is not the quality of the pics it is your DIY spirit and effort that we celebrate around here, don't you agree? Thanks again for sharing your awesome creativity with us!
PS: Do you have a project/room makeover/ decorating ideas to share? Please send in the pics to [email protected].