This month we have a slightly different take on our usual Same Look 4 Less series. How do you like this casual multi purpose guest room from BHG.com?
Actually the look can be used in any small space be it an apartment or a small family room. The day bed doubles as seating and an extra sleeping lounge in case you've a guest. The X bench ottomans function as a coffee table, side tables, and can also be used for extra seating.
Today I'll try to recreate the room on both a high end and a more affordable budget. The high end version;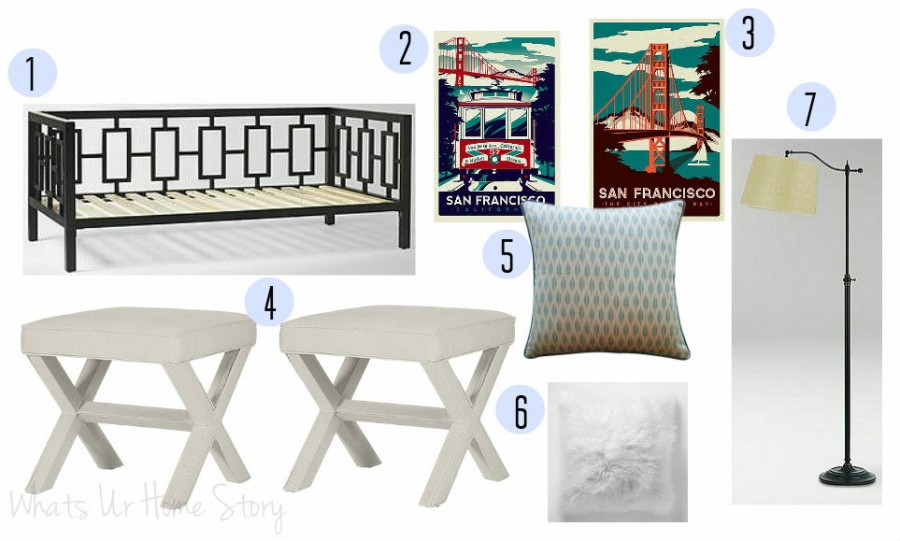 Budget: $1,547
Source List
Now for the budget friendly take;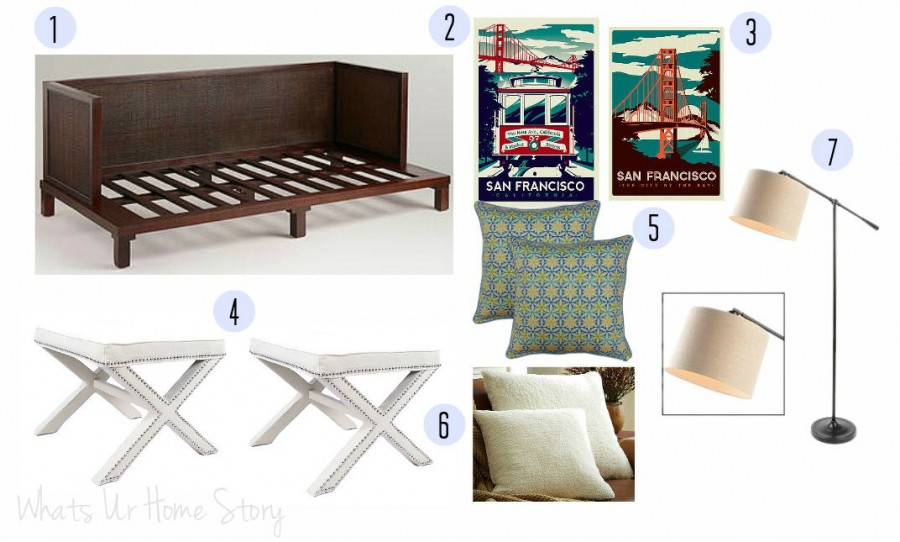 Budget: $873
Source List
So which one would you go for?