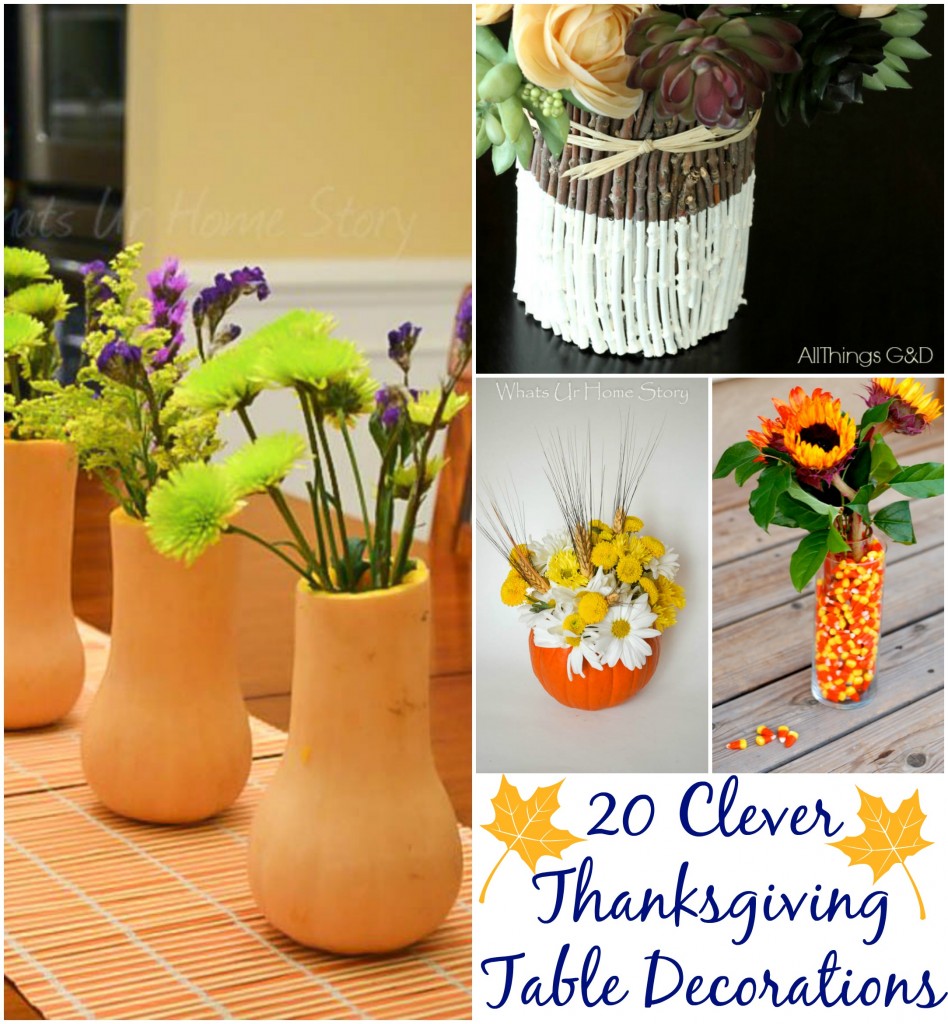 How was your weekend? I've been working my butt off on an exciting project where I'm partnering with 11 other bloggers (details later in the post). Let's just say Christmas came a lot earlier to our neck of the woods, which in turn means that my time for Thanksgiving prep is really limited. With such a tight schedule I'm yet again looking at easy (read last minute) and thrifty table decorations for Thanksgiving. These are centerpieces, place cards, and runners that use your typical harvest items like pumpkins, gourds, fruits, Fall leaves, and twigs from the yard.
Starting off the list with one of my favorite projects;
A simple centerpiece with Fall leaves from our yard and an old tray.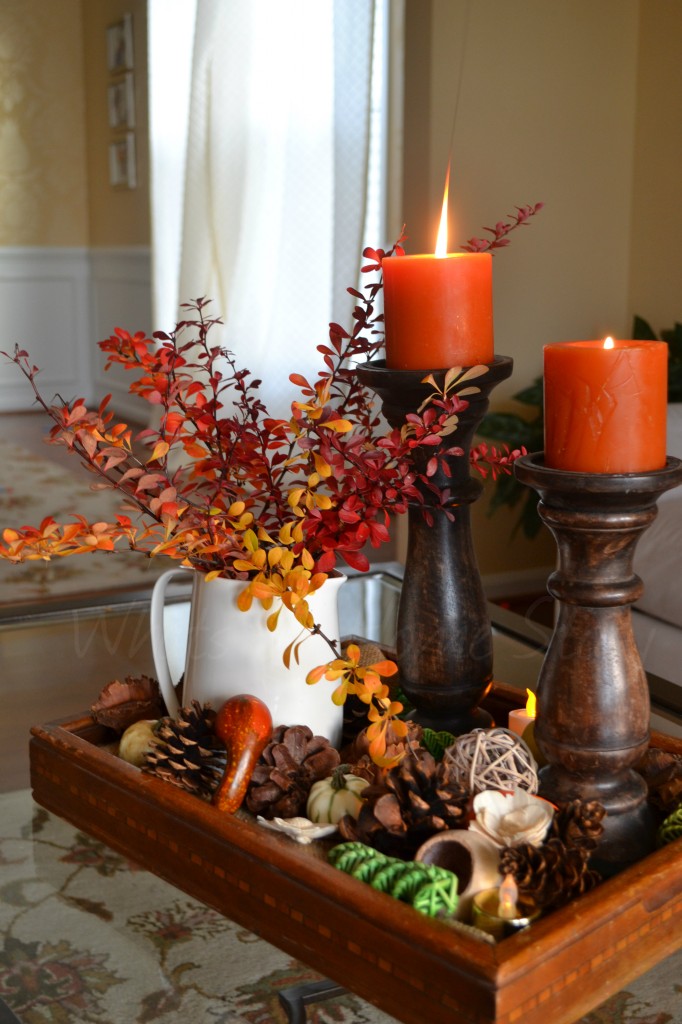 Along the same veins are;
Painted Pinecone Place Card Holders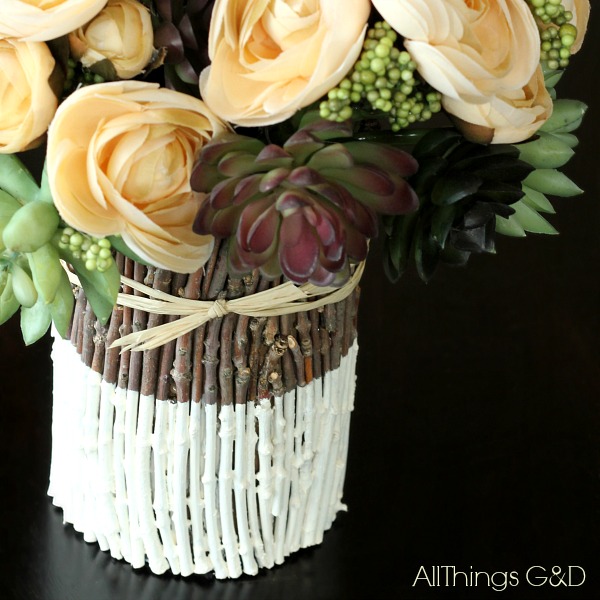 One of my go to options for a centerpiece are always candles. Here are some thrifty ways to spruce up your candles for Fall;
Candles on French Board Centerpiece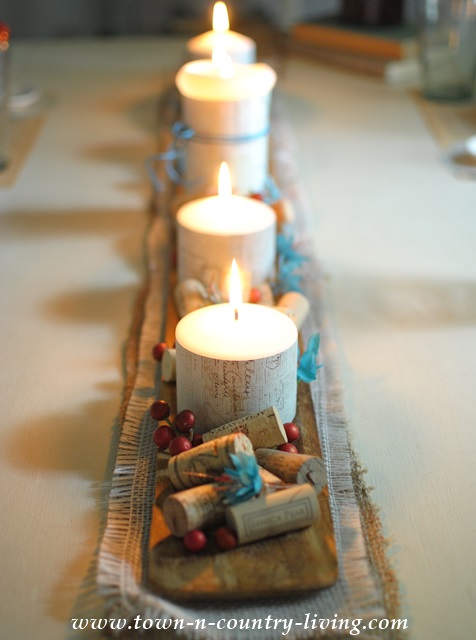 Gourds and Pumpkins even Squashes make for a great vase on your Thanksgiving table!
Styrofoam Fall Pumpkin Centerpiece
Fall Tablescape with Pumpkins and pinecones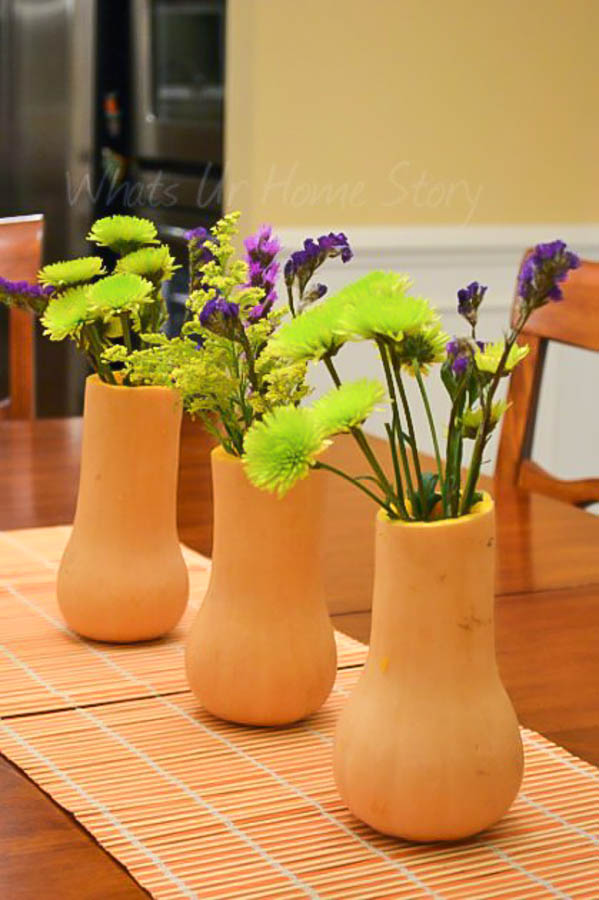 If you are in the mood to be a bit more crafty then you could try these;
My favorite out of all these is this simple and colorful candy corn vase. Who can say no to candy?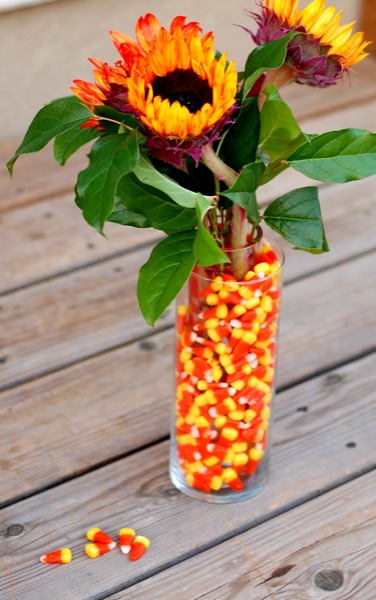 Now for the big news…………These 11 talented ladies and I are hosting 12 Days of Christmas starting this Wednesday!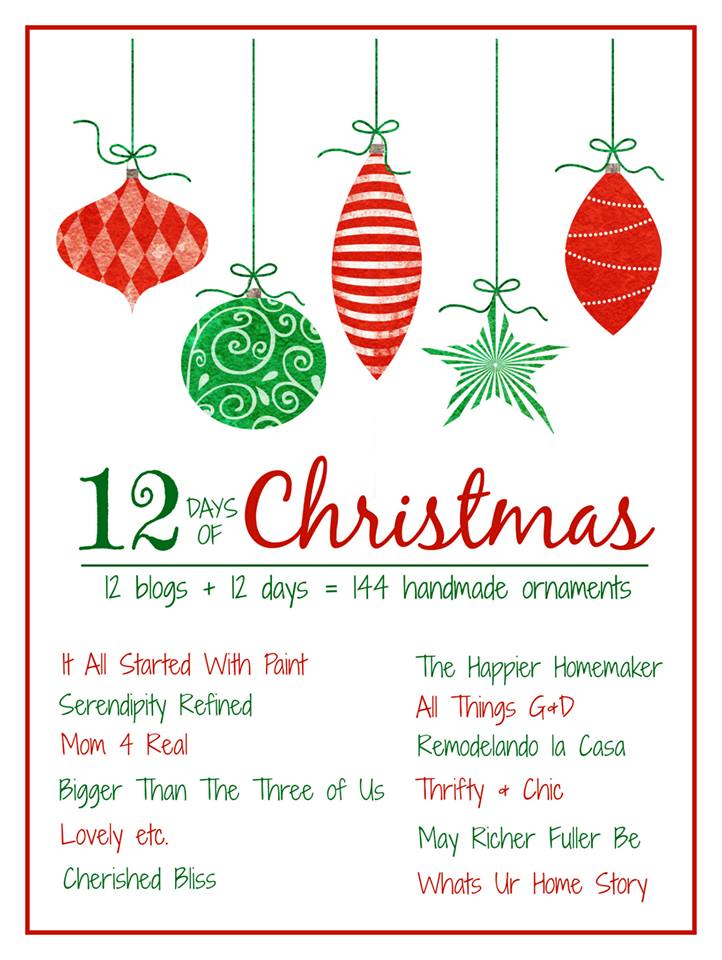 For the next 12 days (yes, even on the weekends) all of us are going to post one handmade Christmas ornament a day! It is going to be fun, I tell ya 144 handmade ornaments that is just simply mind boggling!
Y'all ready to ring in Christmas?