Nowadays  the Target home decor section is going fun and funky. See for yourself…….
These walking man lamps for $15.99 (in an array of colors, yellow, blue, and red) sure do put a smile on your face.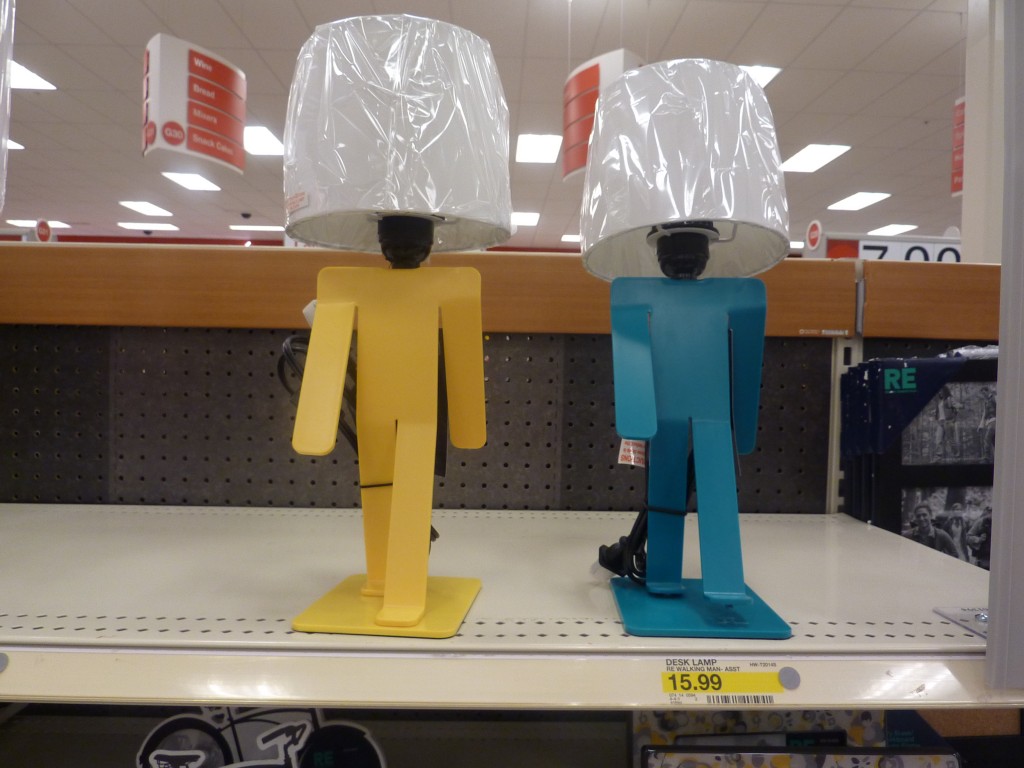 If that is way too edgy for you then a patterned multicolor herringbone lamp might be worth trying?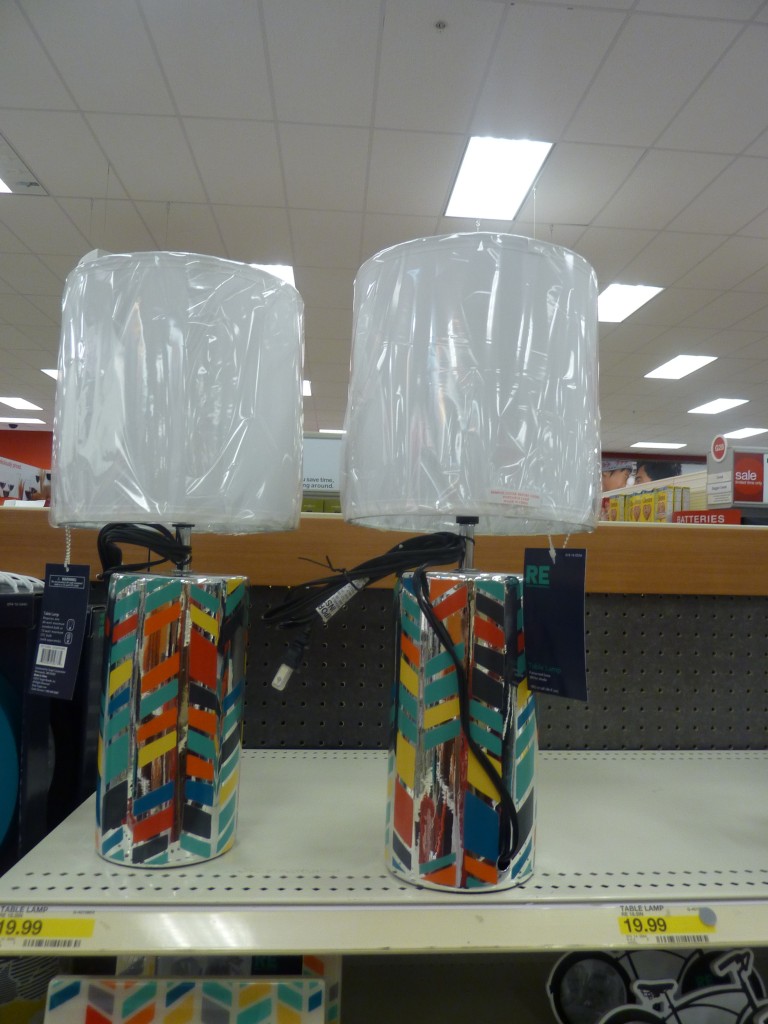 Don't they have an adorable retro vibe? The star of the store however was this little guy gal.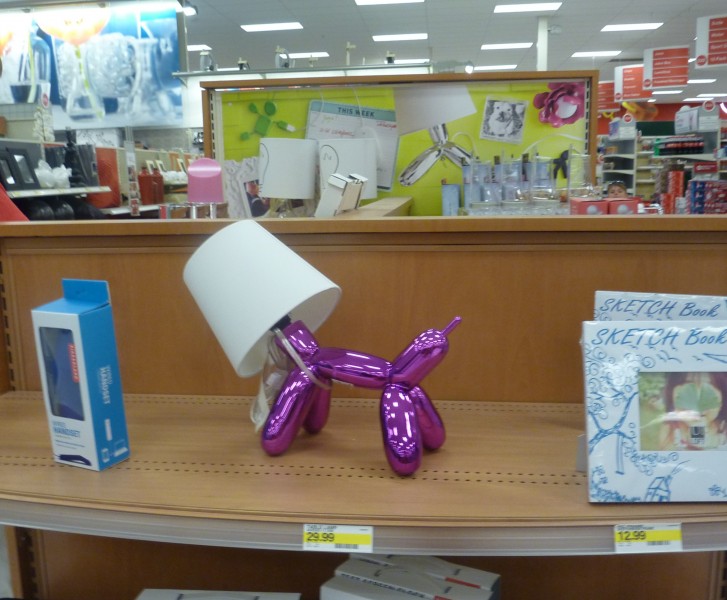 Every one, especially the kids, that walked past stopped to go gaga over it. Got to admit that they're spot on the style, something that has the potential to be the next big trend, the balloon animal lamp. I'm not sure if it is worth the $29.99 tag, was pretty small.
My daughter would have fallen head over heels for this feather lamp had she been with me on the shopping trip.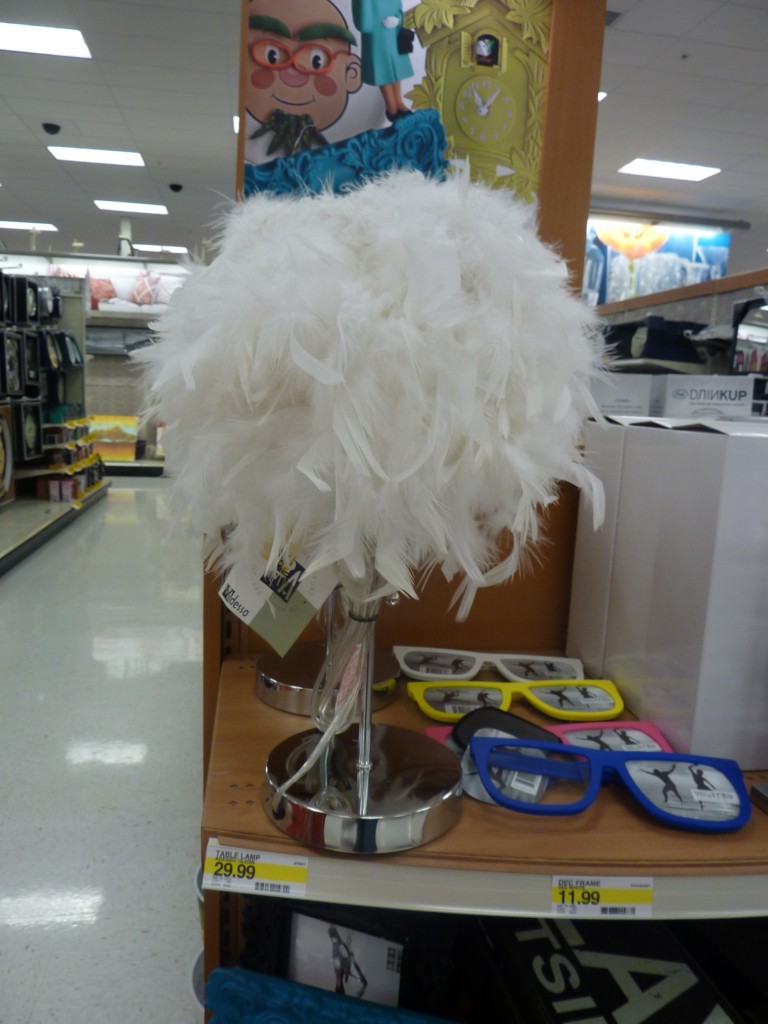 Again at $29.99 was quite pricey for the small size. This would make a great DIY project though I do have my reservations of whether it is  safe. All those feather could pose a fire hazard?
The funky style was not just limited to lamps, checkout these baskets ranging from $5.99 to $9.99.
As you guys are already familiar with my ceramic animal craze it shouldn't come as a surprise that I fell in love with this guy.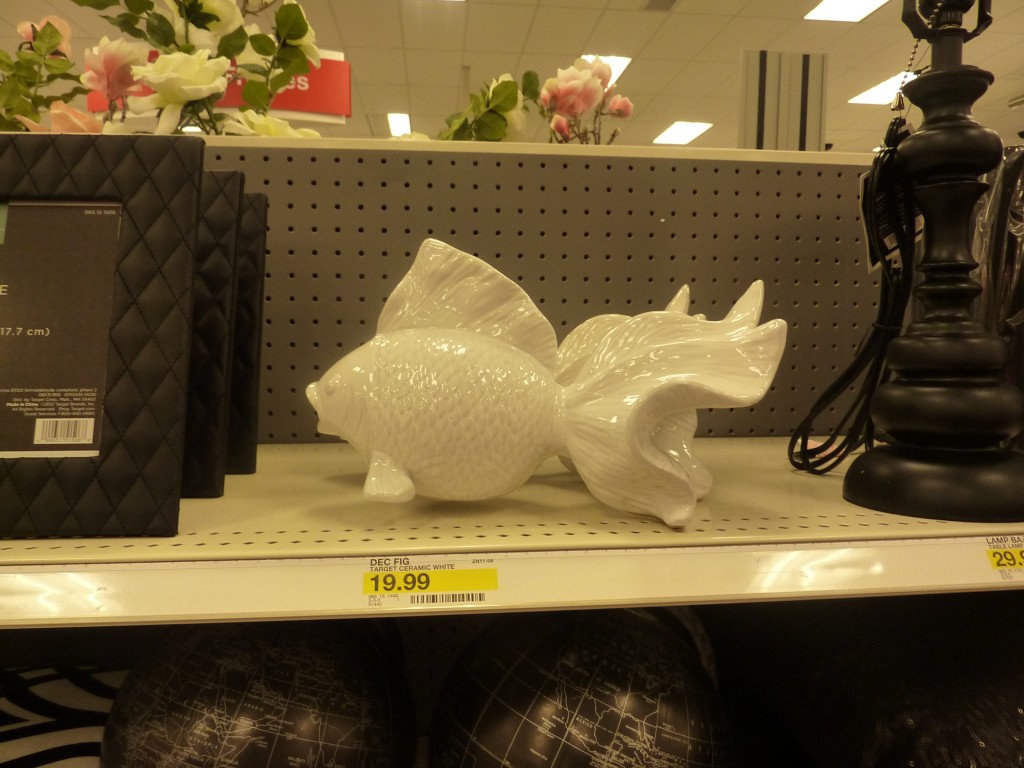 Look at that tail and fins! Oh, the more I look at the pic the more I want to bring him home. Would be great on a desk or a coffee table above a stack of books. Time to convince B, hmmm…
What did you like the most? I can totally see the walking man or the herringbone lamp on my desk in my future art studio.