Next up, my daughter's room. Again we had to work from scratch; with the move to the new house she graduated from a toddler bed to a big girl bed.
Her goal: A totally girly room, lots of pink
Mine: Not to have to repaint in another 3-4 years just because she feels that the decor is too 5 yr old-ish. This resolve was especially strengthened by her sudden refusal to be associated with anything Dora when she turned 5 (how could she disown something that was so dear to her one fine day?).
We started out with the plain builder white box ( it really is a box………..10 x 10).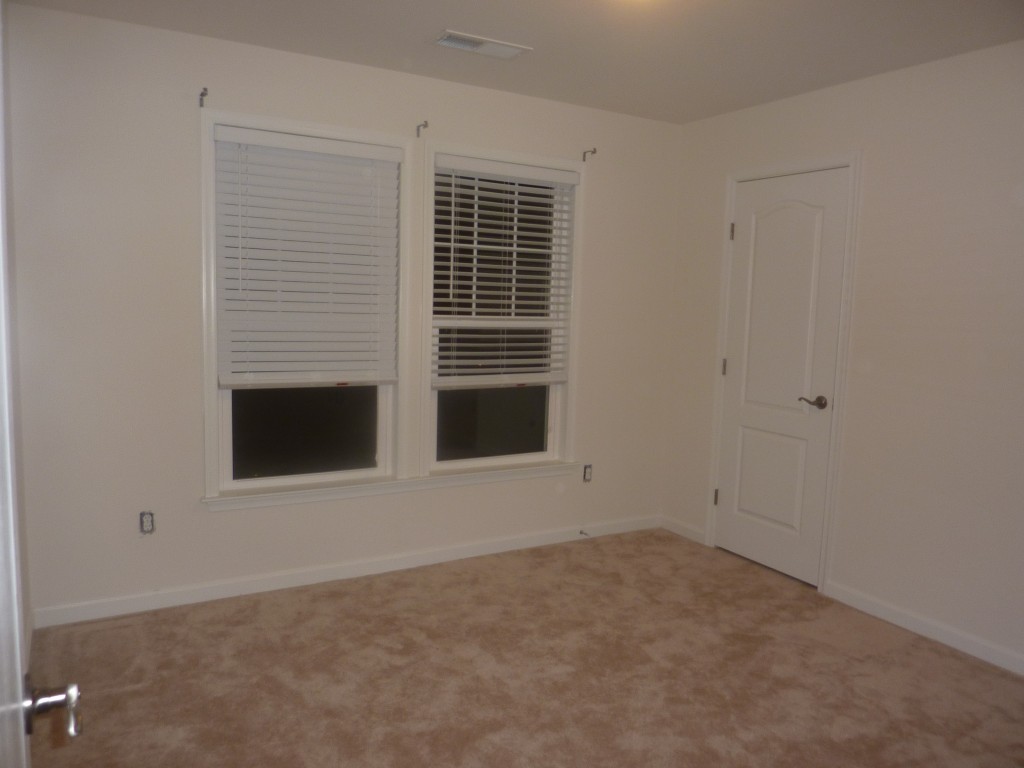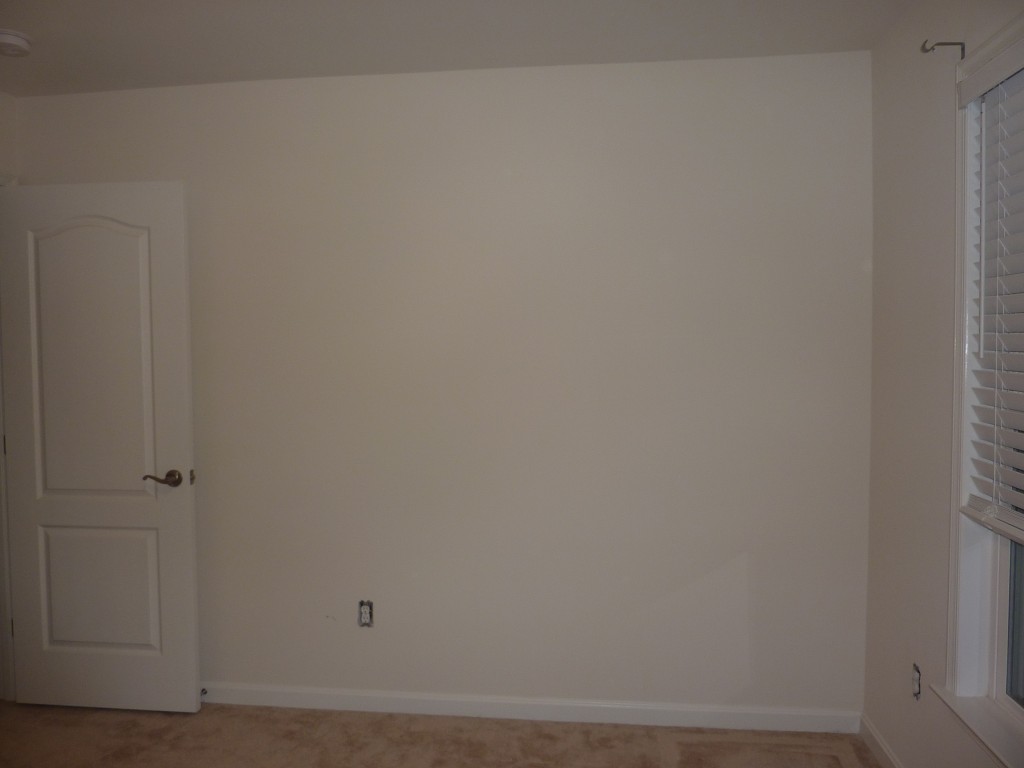 After the initial burst of decorating enthusiasm this is what we ended up with.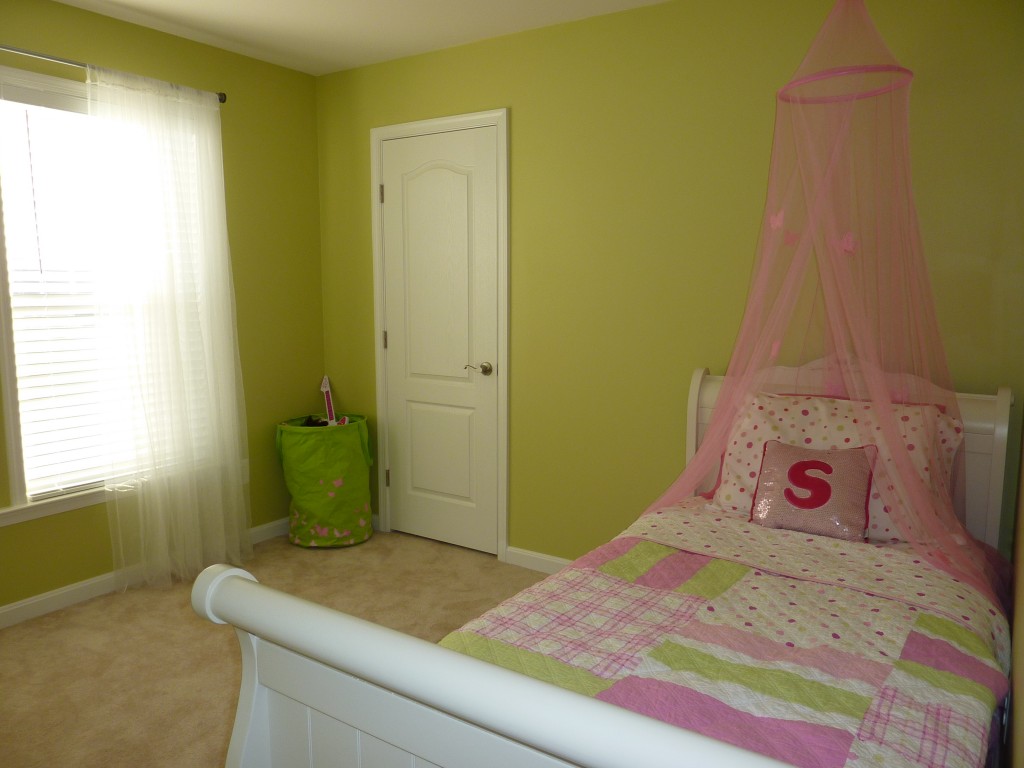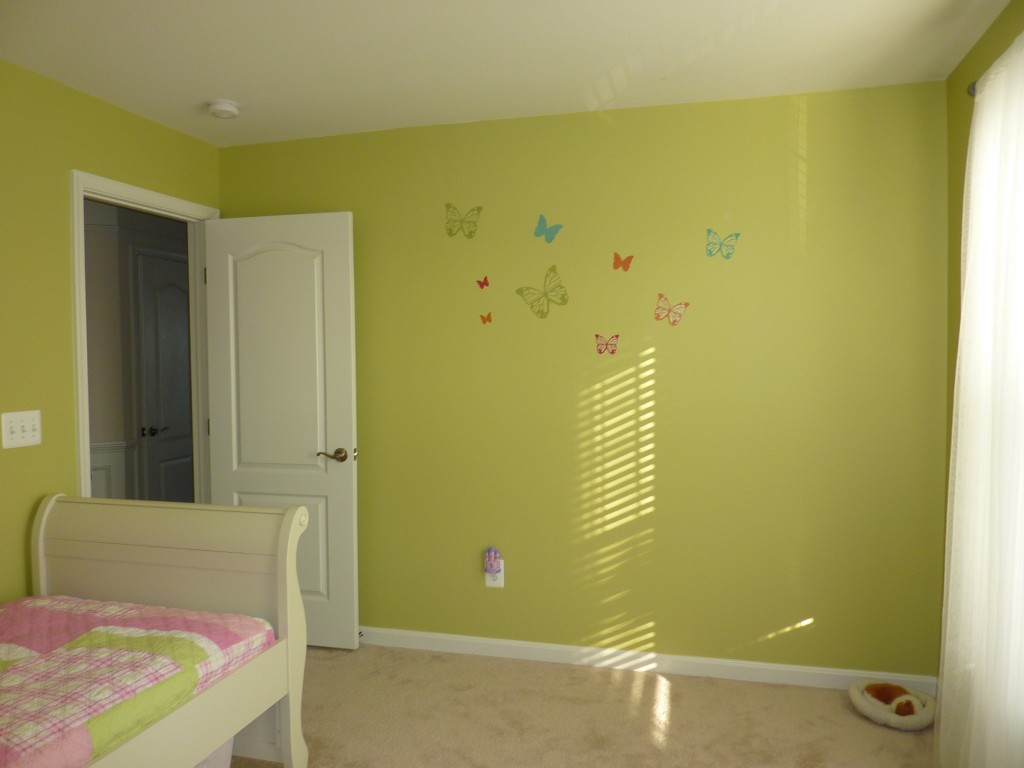 Painted the walls and set up the bed, bedding, canopy, wall stickers (You see, I did a pretty good job of sticking to my strategy. I could take these off easily if she got tired of those.), and the storage bin.  And no…that is not a real cat in the corner, just a toy which actually looks as if it is breathing when a switch is turned on.
What next? I was at a total loss of what else to do. Even with the soft green paint the room looked so blah. Decorator's block……is that even a word? Slowly out of sheer need for more storage space and organization, inspiration struck again. Stay tuned for more…………..
Update: Currently the room has totally new eclectic look.