I love it when you guys share your projects with me! And of it is inspired by one of the WUHS projects then it's icing on the cake! Today we have one such project for ya. Inspired by the jewelry organizer I made for my daughter reader Krishna's daughter made her a similar one. It is seriously cute, isn't it? You'd be surprised what those wood planks used to be. Any guesses?

This is what Krishan wrote to me, "We had plenty of wood from breaking planks from Taekwondo classes. So we used those for the base!" How clever is that! I would have never thought of re-using the Taekwondo planks. Here's the back side; they are holding up well, don't you think?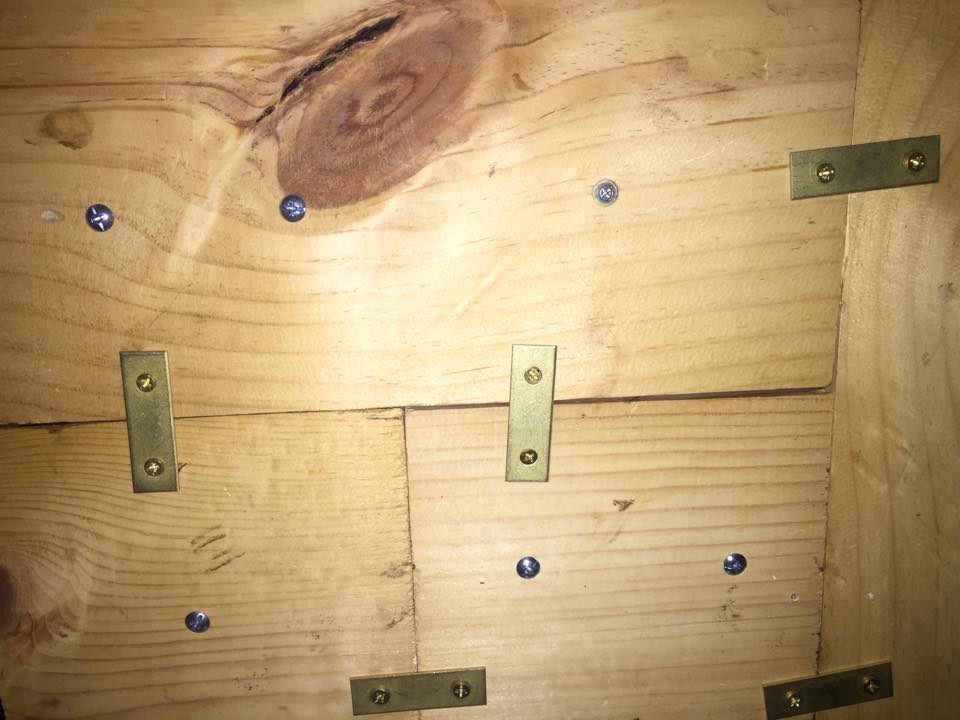 We used to have so many and always threw them away except maybe for once we Monkey #2 to painted on it and we used it as art in her room. See that piece on the side table in my daughter's took years ago. Man, that room has changed a lot now…talk about a facelift!
Do you re-purpose things around the house? Like Taekwondo planks?
Do you have a project or a tip or a room or even better  pics of your beautiful home that you would like to share with us? If so please shoot me an email at [email protected].