As you all know DIY is filled with trial and tribulations. Most of us have passed through the trial and error phase on various projects. Today I am sharing one of my 'doomed from the start' projects, painting plates for my plate wall.
Inspired by this project from Twigg Studios (I had guest posted over there months ago),  I went to Michaels to look for porcelain markers. All I got were these oil based paint markers. The label said that I could use it over glass, porcelain, wood, stone, and metal. So I thought I'll give it a try.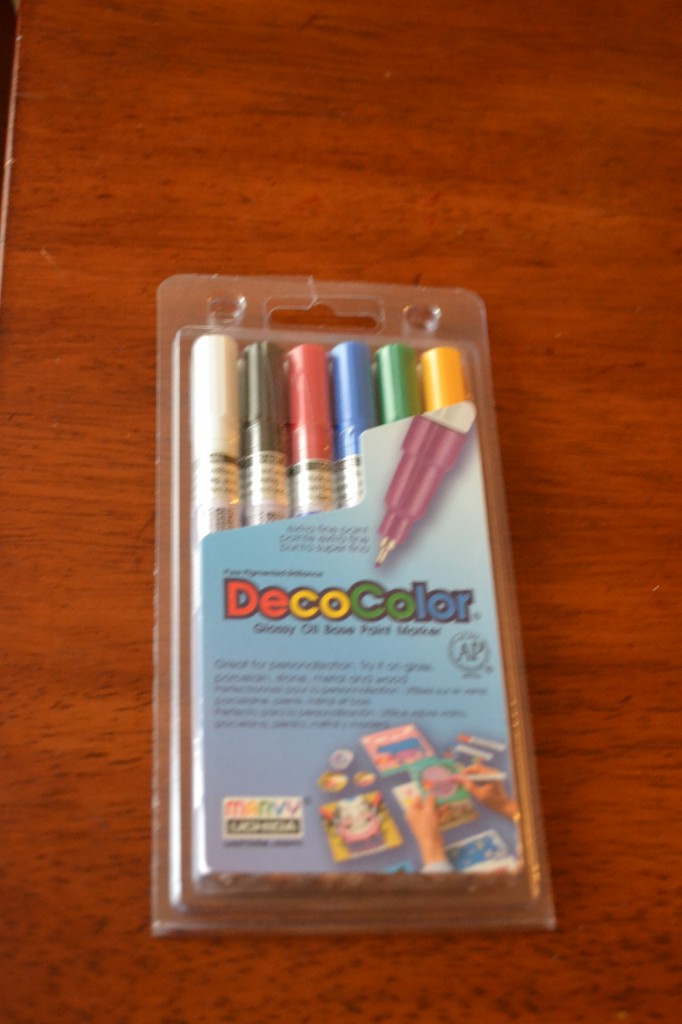 Alarm #1 – Fine point pen, which I chose to ignore (does not work, you need a thicker point like a fat sharpie)
Out came the Martha Stewart Crafts Arabesque Laser-Cut Stencils left over from the stenciled pillow project. After removing the price sticker with a hair dryer and cleaning the plate with household alcohol, I taped the stencil onto the plate with painter's tape.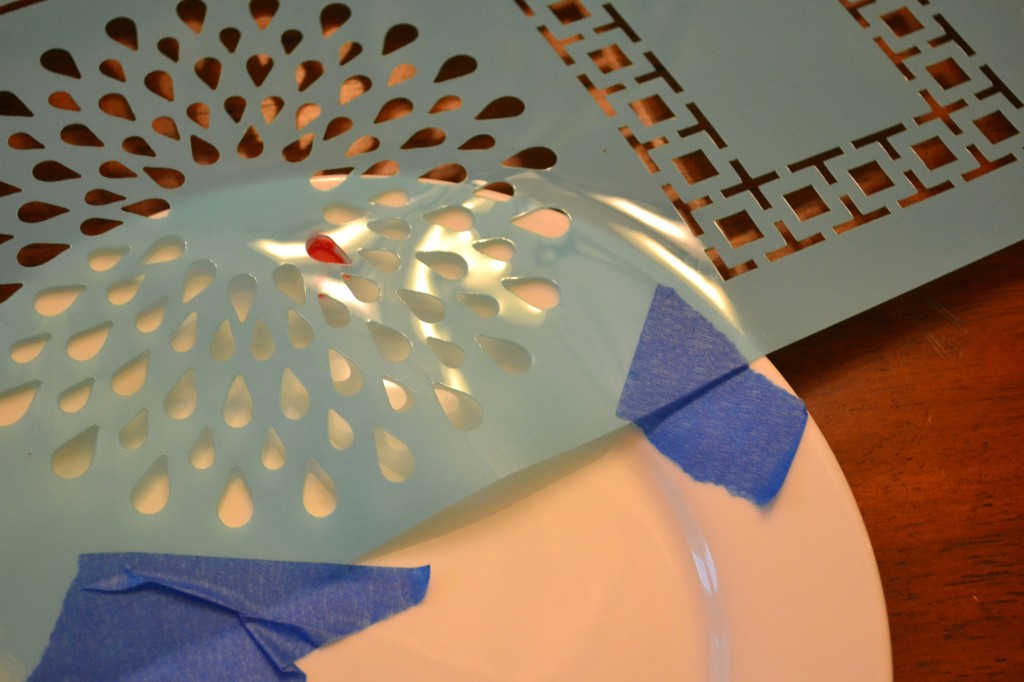 Alarm #2 – The first tear drop came out like this;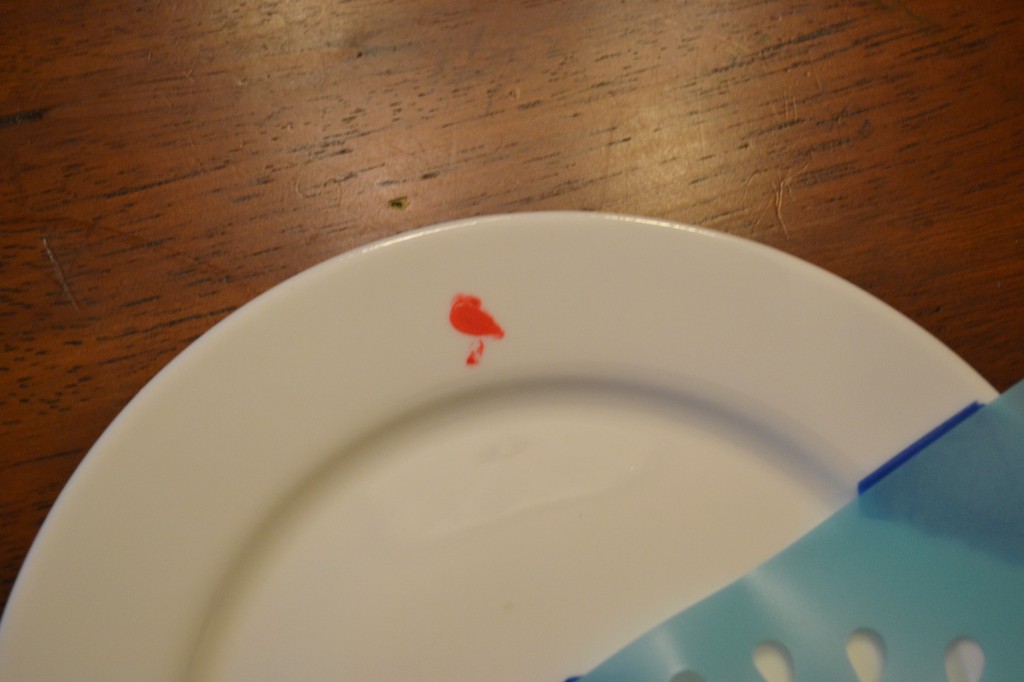 The trooper that I am, kept going even free handing the shapes that didn't turn out good. Maybe the design was too fussy? So I even tried with the polka dotted side of the stencil on the other end.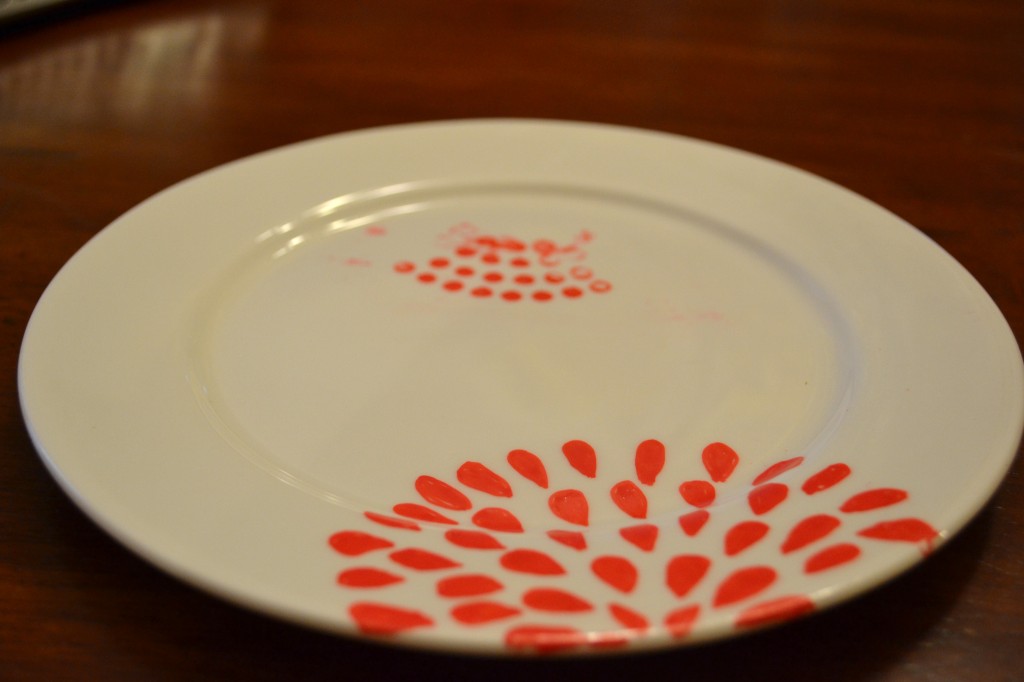 Blah………but I was loving the contrast of the bright red on the white. Cleaned up the plate (some soap, warm water, and scrubbing does the trick) and started all over this time with my fav Moroccan trellis design.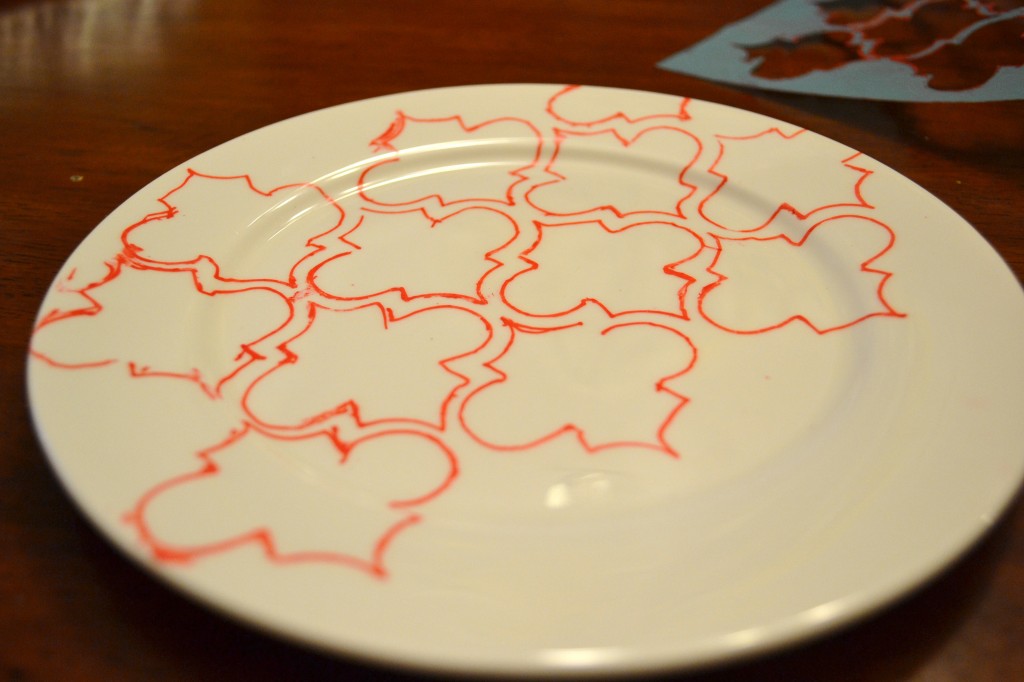 Never one to give up without a fight, I cleaned the plate again and worked with yet another stencil in the pack.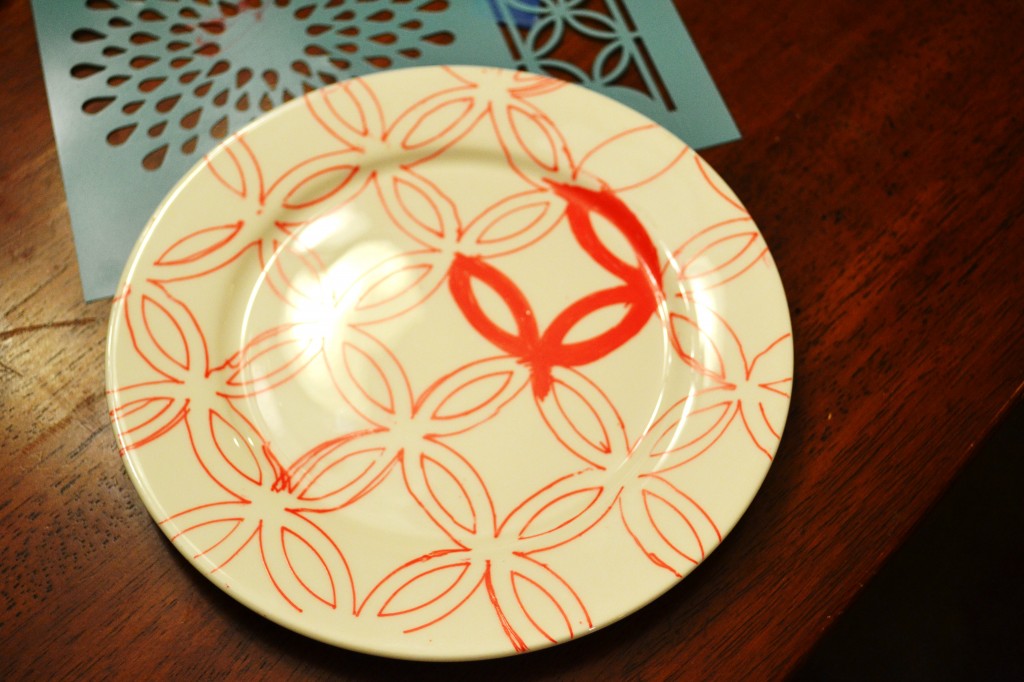 This design actually came out the cleanest. I ended up coloring 3/4th of the lines red before I called it quits. Loved the design and the color contrast but the fine point marker was leaving very bad paint lines. Sometimes it bled so much that the color would bleed over and mess up the shape.
Sorry, forgot to take the pic. Now I can't even seem to find the plate. I know I've kept it safely somewhere away from the kids so that I can 'work' on it later. You know, I have this habit of keeping things safely only to forget where I kept it. These 'safely kept' things will surface months later. Anyways, back to the story.
Lessons learnt :
Fine point markers are a big no no for painting plates. Gives a very amateurish look.
Stick to simple designs
If it doesn't work know when to stop
I am switching over to Plan B; maybe decoupage something onto the plate? Or even better, do you know of any porcelain markers that work?