Another installment of Window Shopping Friday and I'm pitting Home Depot against Lowes. Who do you think has better Lighting?
Sorry Big Orange, Lowes wins hands down in the first episode of HD vs. Lowes Showdown! Yes, even with 3 HDs competing against the single Lowes in my neck of the woods. To tell ya the truth, Lowes won the battle the moment I saw the orb chandelier on the left (bad pics…all I had on me was my iTouch).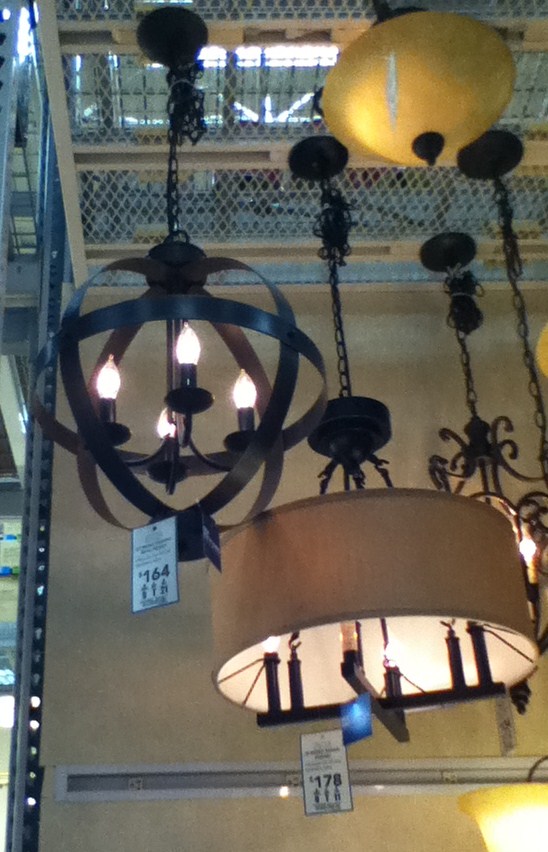 At $164 it is a fraction of the cost of the Restoration Hardware version. Even the one on the right is pretty classy.
More chandy gorgeousness at Lowes. Checkout the price tags too.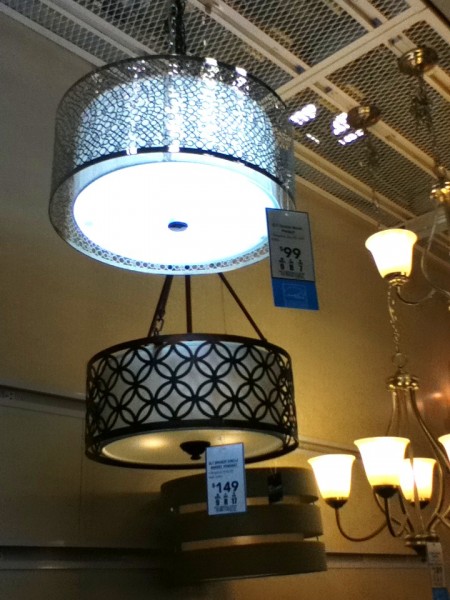 They also had decently priced lamp shades. This red striped shade was on sale for $8.99!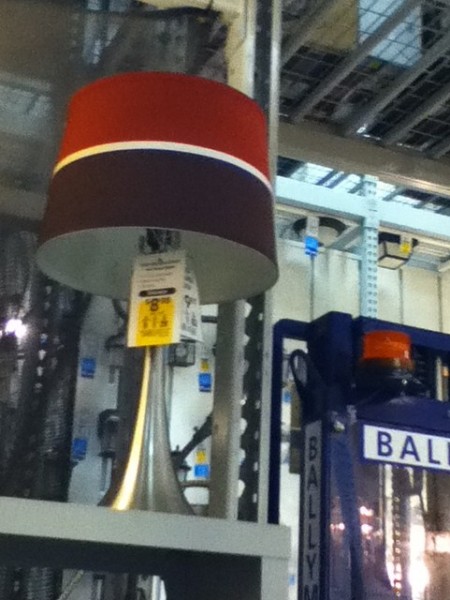 I even found a Moroccan trellis shade for $16 (don't remember the exact price).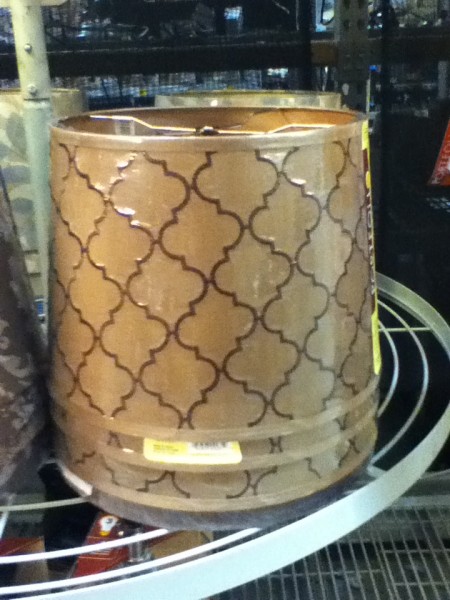 In contrast, only 2 lights caught my eye at Home Depot, mostly in their ceiling fixture section. With some DIY TLC and a $20 pendant extension rod kit (like the one I used for my capiz pendants) this $25 industrial light can give the $249 Restoration Hardware original a run for its money. Don't you agree?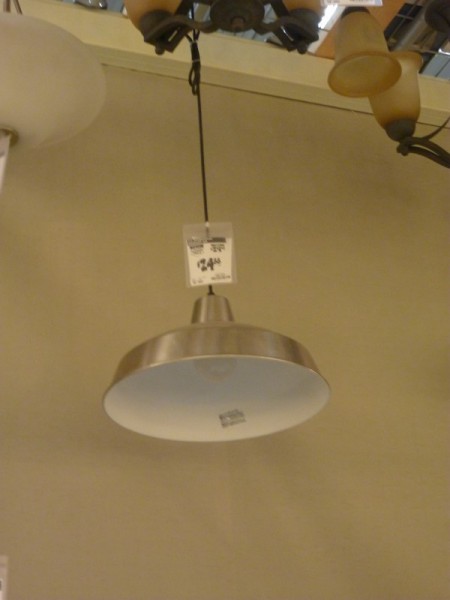 Then there was this more transitional one for $109.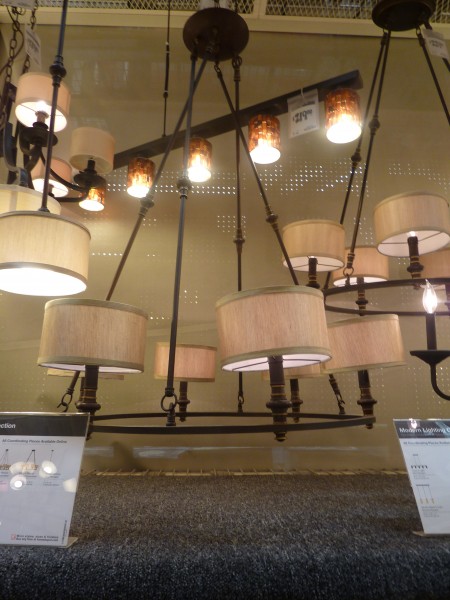 There are a ton of other lighting options at both the places but these are just the lights that caught my eye on two quick trips to these stores. And I've to say Lowes has a more interesting selection of lighting.
Have you found lighting treasures at these stores? Or do you prefer more specialized stores?