This is a Sponsored post written by me on behalf of Tarkett NA for SocialSpark. All opinions are 100% mine.
In the ideal world, you would call a room makeover done when you can cross off every item on your To Do list but in reality, at least in my world, when I have finished up 70% of my project list for the room I call it done. Why? Not because I like it that way but due to time and monetary constraints. Sometimes I am not even sure of what it would take to complete the room. Take the newly "finished" laundry room for example.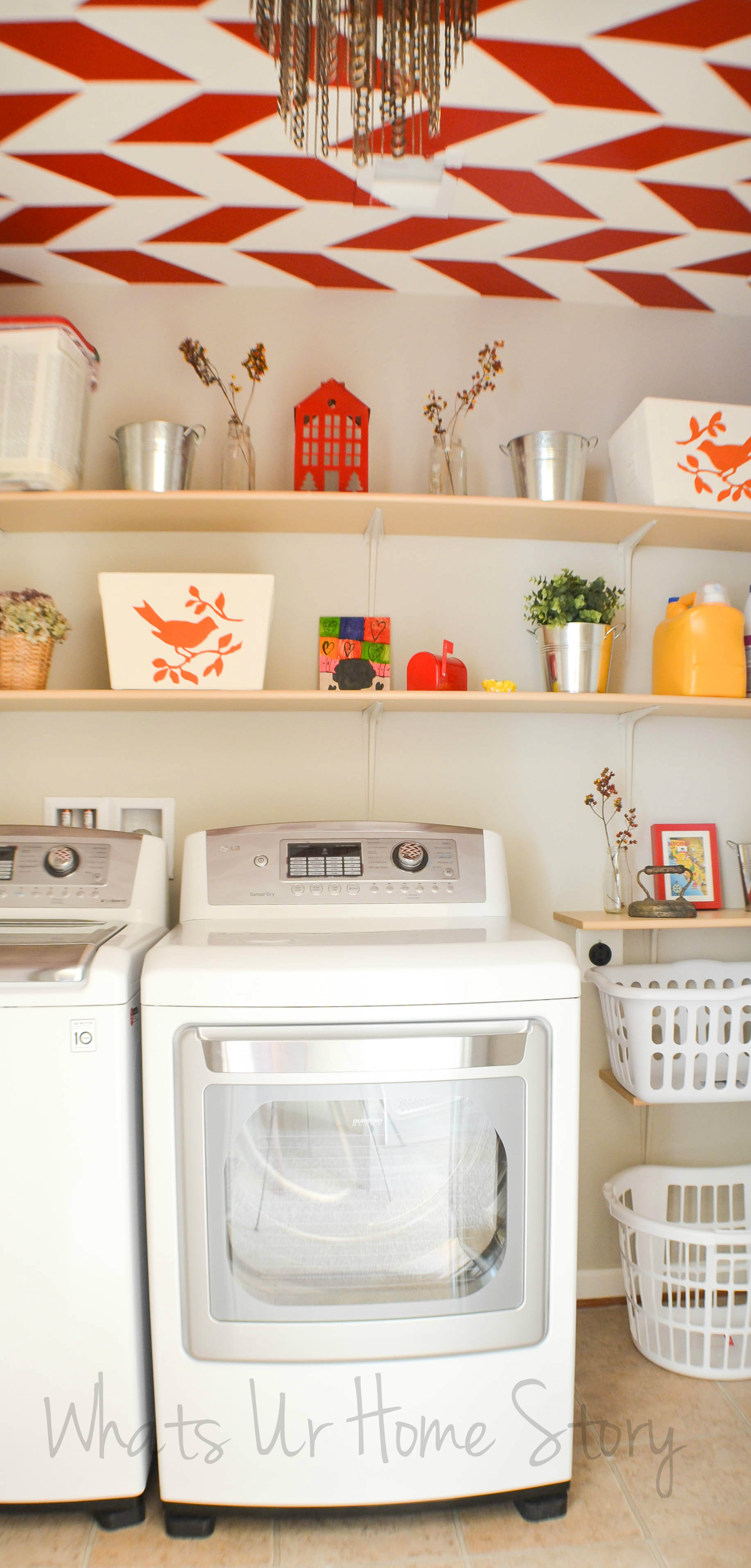 I had covered every thing from the eye level and up but look all the way down at the floor. :O Linoleum! That's the only place we have linoleum in the house; something that we'd reluctantly decided to go with in the name of keeping the costs down when building the house. In my oh so perfect world, I would be ripping that cheap crap out and putting in the beautiful Harbour Brown FiberFloor from Tarkett.
Before we get into the simulated after shot, a little bit about FiberFloor. It is luxury vinyl tile designed from woven fiberglass. Its resilient wear layers stand up tough against water, moisture (we've had first hand experience of how bad this can be in our old home), scuff marks (oh sure, who said I wouldn't get the urge to paint that ceiling again? 😉 ), scratches and indentations. There is also a wide range of styles to choose from. Actually they've a bit too many and have narrowed the process down into 6 color palettes. Picking the design palette that suits your style is easy with  their iSelect system.
Introducing the iSelect® System from Tarkett North America on Vimeo.
You can either browse through their photo gallery of room inspiration or use the online room visualizer RoomVue to simulate how the new flooring will look like in your room. I uploaded a picture of my room into the RoomVue tool and headed over to pick the floor. As rest of the room is light and airy I wanted something warm and cozy looking for the floors. Sure enough the Warm Gatherings palette was calling my name!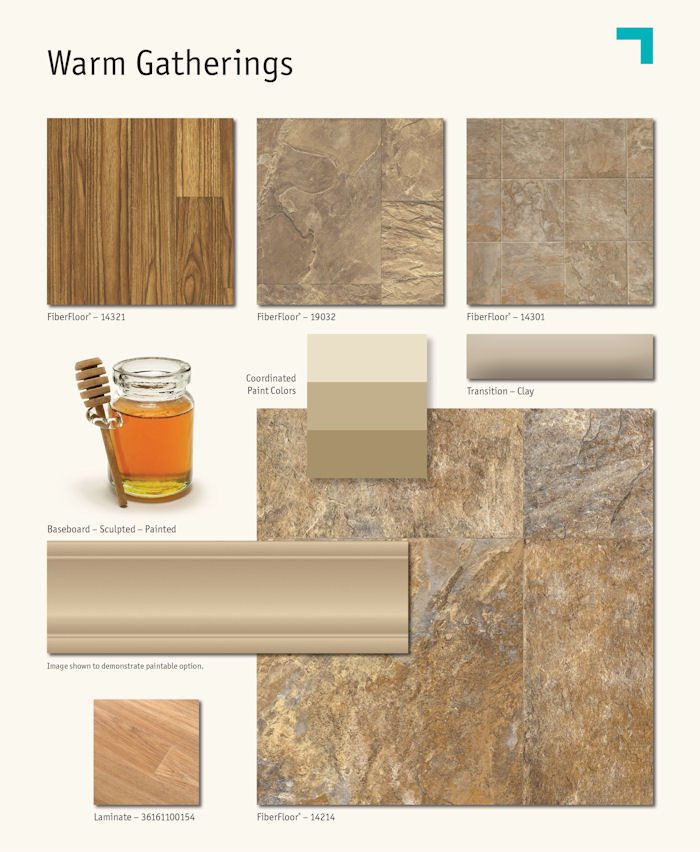 Want to see how the room looks with my flooring pick, the Berkshires Oak Harbour Brown?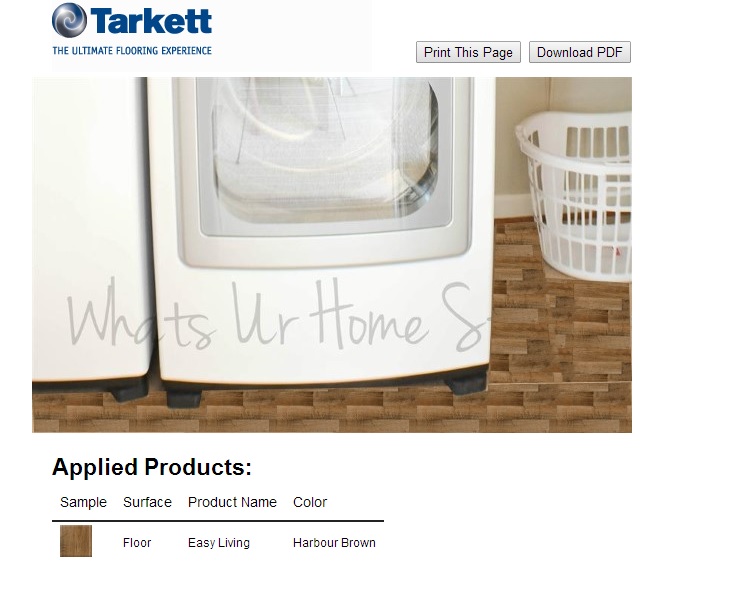 Doesn't it remind you of reclaimed wood? Wish I had the resources to get on with this project soon!
Tarkett Flooring is available at over 10,000 retailers across the country. You can find the retailer closest to you at tarkettna.com/locator. Also don't forget to check out Tarkett on Facebook and Tarkett on Pinterest for more flooring design inspiration.
Are you planning any flooring renos this summer?