Finally I'm onto tackling the # 3 on my 'To do list', the basement guest bedroom. As I had mentioned earlier, this is where we left off;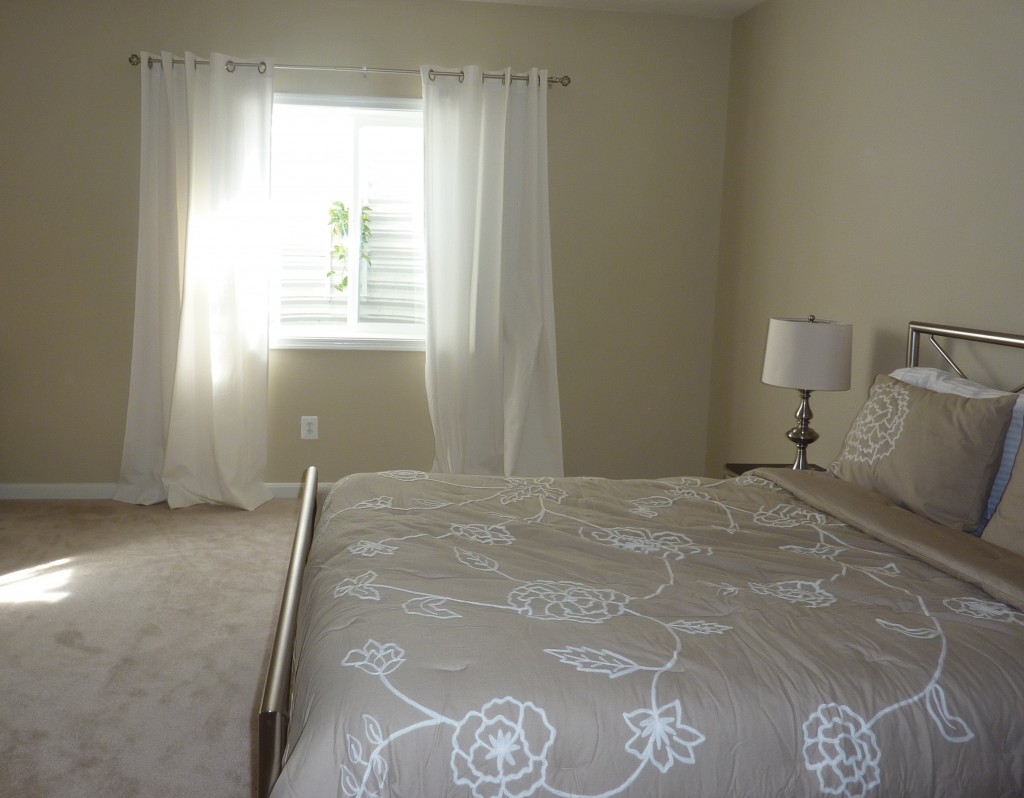 The walls are painted Sherwin Williams Softer Tan (in Behr). The bedding is a Vera Wang from Kohls on clearance, the curtains from IKEA, etc…will reveal the nitty gritty details during the final room reveal.
Now for some background; the room is huge, 15.8″ x 17.2″.  As of now the only things in the room are the bed, the side tables, and the lamps. The wall opposite to the egress window has two closet doors and the main door. The other two walls are big empty spaces. You can see one of the walls here,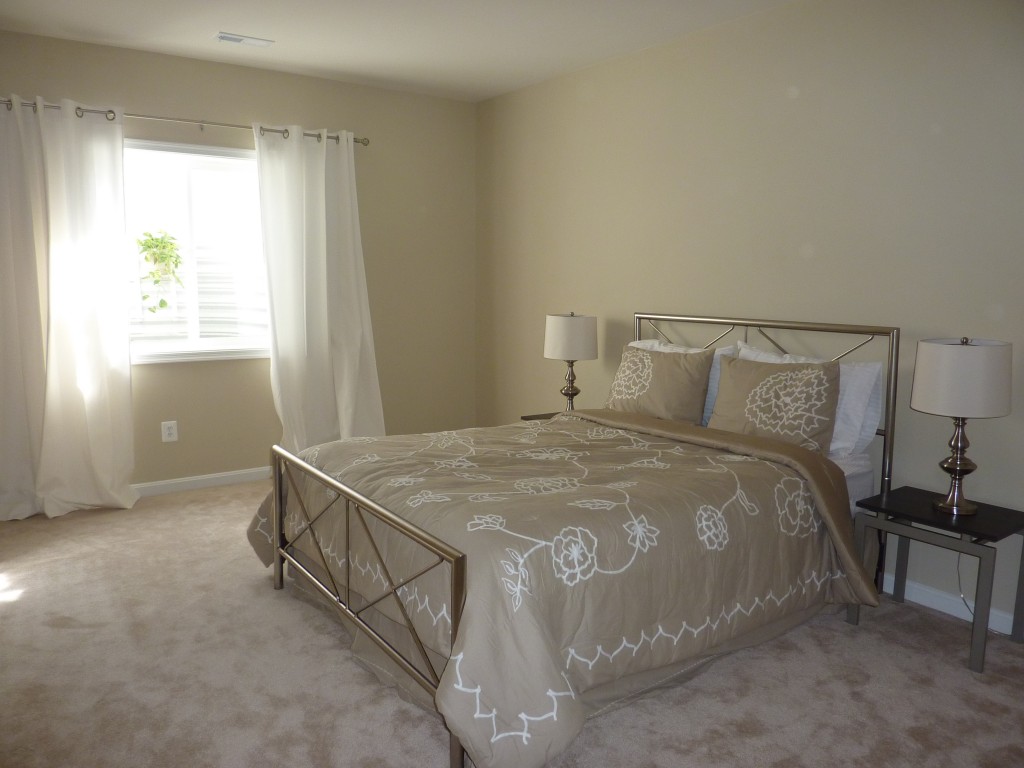 For the wall behind the bed, I'm planning on doing an allover stencil pattern like this Japanese Birds stencil from Royal Design Studio. Yes, I'm still smitten by the stencil bug (see my previous cases here and here). Plus this one has my other favorite, birds.
Maybe a cream or white paint mixed with some left over base paint for the stencil? The plan is to bring in one of my new favorite colors, yellow as accent in the room. Here is a mood board that I put together for the accents.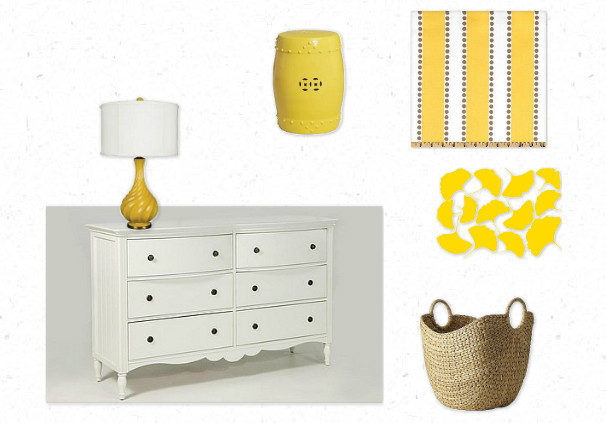 The garden stool is a proxy for the yellow lard can that I found at the Old Lucketts store spring market. It is gonna be a side table next to the chair that I found on Craigslist, which will most likely be (still haven't decided) upholstered in the striped fabric. Both the chair and the table will be go in the corner by the window. The ginkgo leaves……….hmm…let's keep that a surprise.
The dresser  (still need to find one, have been on Craigslist look out for months) will go on the wall opposite the bed.  My Salvation Army lamp base is getting a makeover to resemble the lamp on the dresser.
What do you think about the plan? How about the striped fabric on the chair? Don't forget to check back tomorrow for the giveaway. 🙂
Update: I stenciled wall is done! You can read about it here. Oh, we also found the perfect dresser.