Though I haven't been able to spend as much time as I want to outside (thanks to my allergies) I'm glad to see my garden showing some signs of life, finally! When I say garden don't go dreaming away about a fabulously landscaped place, what I mean is a small flower bed out in the back, few planters here and there, and some standard builder landscape out front.
Also don't go looking for the standard spring flowering bulbs like the tulips and daffodils in my garden. No, I'm not allergic to them, I love them but I am a staunch believer that these look good in big groups planted really close (like you see in a tulip garden or in a meadow filled with daffodils).  Sadly, I don't have the space to plant such big groups of bulbs. For now I've decided that I'd rather enjoy them in vases than planting just a row or two outside.
So, what will you see in my garden? The vinca vine with the bright blue flowers, the first to flower this year.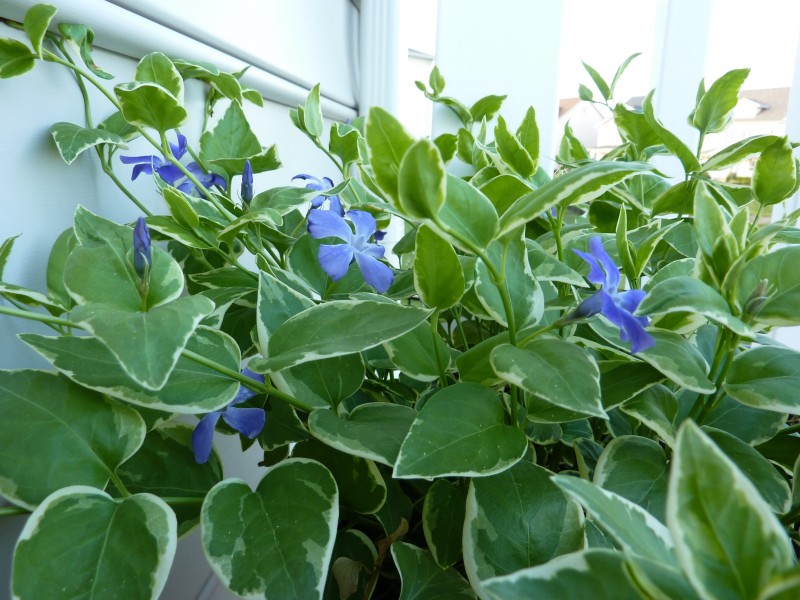 I was so glad that it survived the winter and produced such beautiful flowers. I've had this plant for over 4 yrs and this is the first time it flowered. For some reason I was under the impression that it was an annual and used to bring it inside every winter. No wonder I missed the flowers all these yrs! By the way, I've had great success with making my annuals survive inside through the winter (impatiens, begonias, even sweet potato vines). But when I bought them inside 2 years ago a few bugs too made their way inside, which were taken care of  during our quarterly pest control rounds. After that bug fest I've stopped bringing plants inside.
My yellow African daisies sunning on the porch planters along with the red dianthus are always a treat to watch.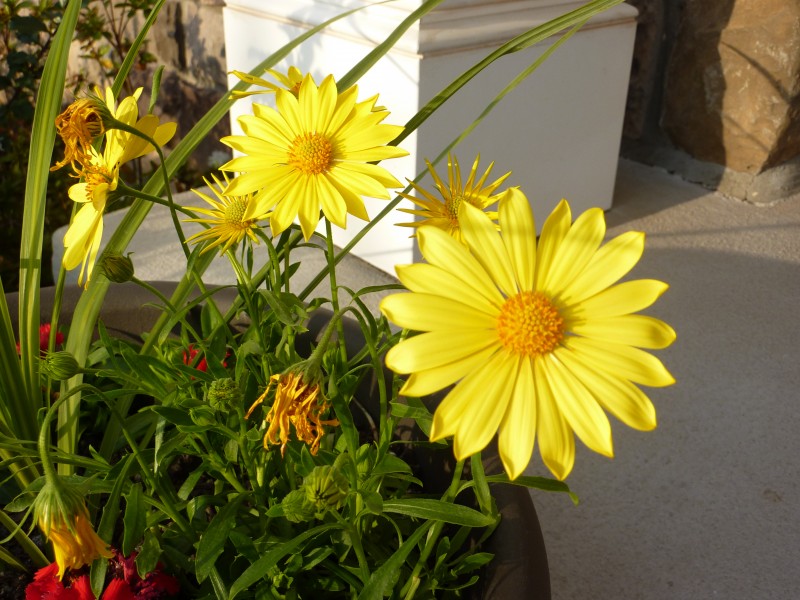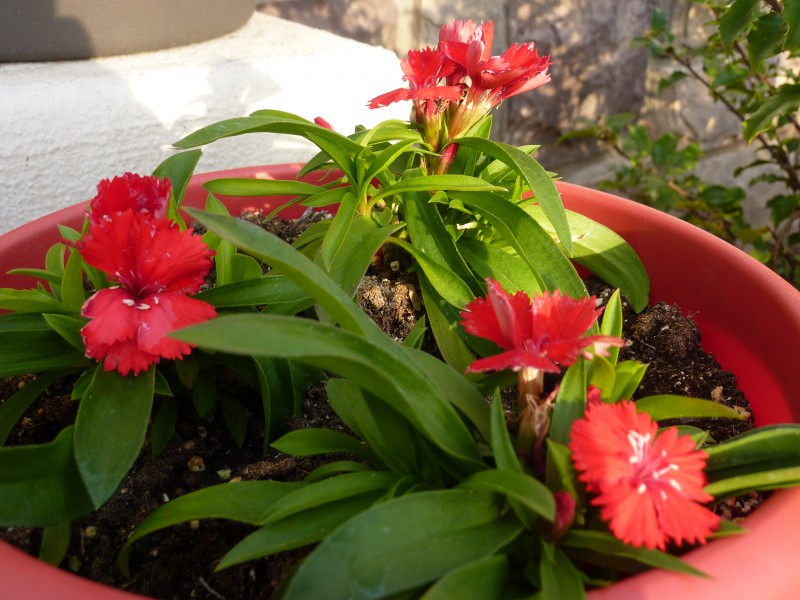 The holly bush on the corner of the porch is bursting with berries.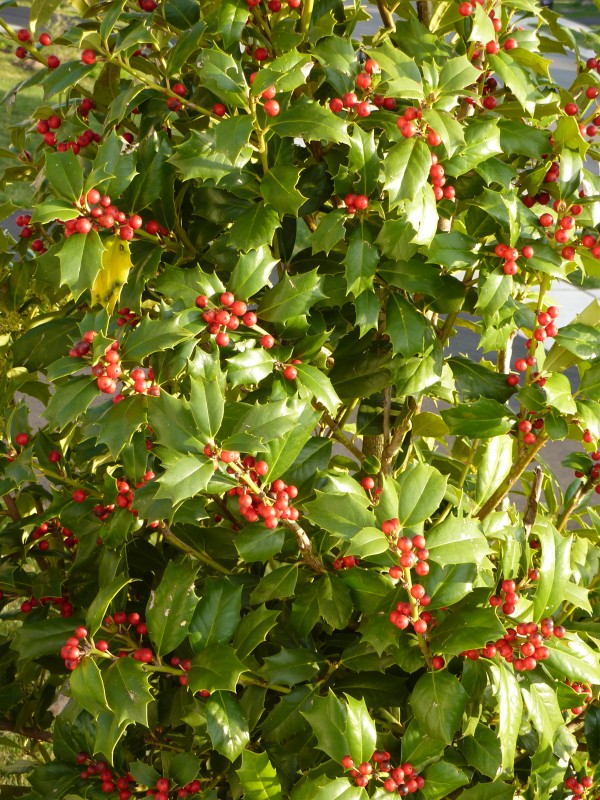 I have two bleeding heart plants on either end of the flower bed. With their dainty pink flowers they look lovely dancing in the breeze.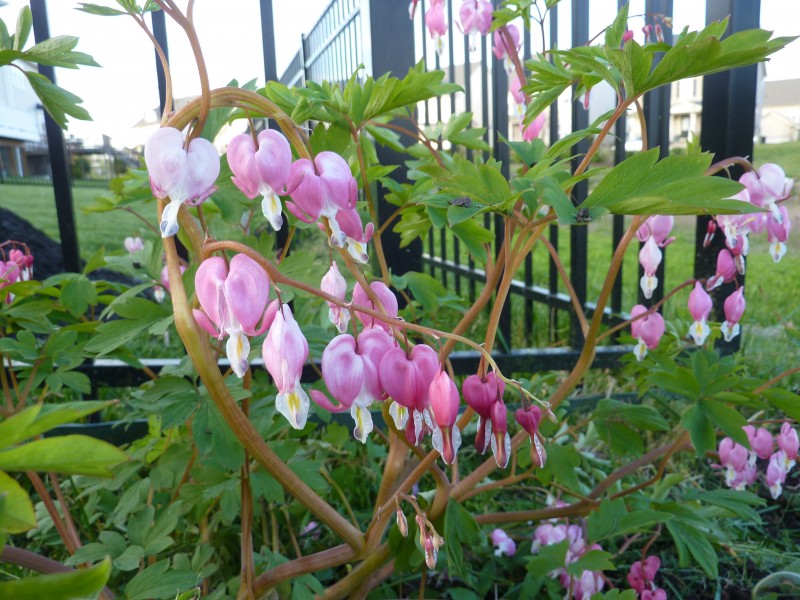 Couldn't resist posting one more pic of these pretty flowers considered by many as a symbol of undying love. Sad that they flower only in spring.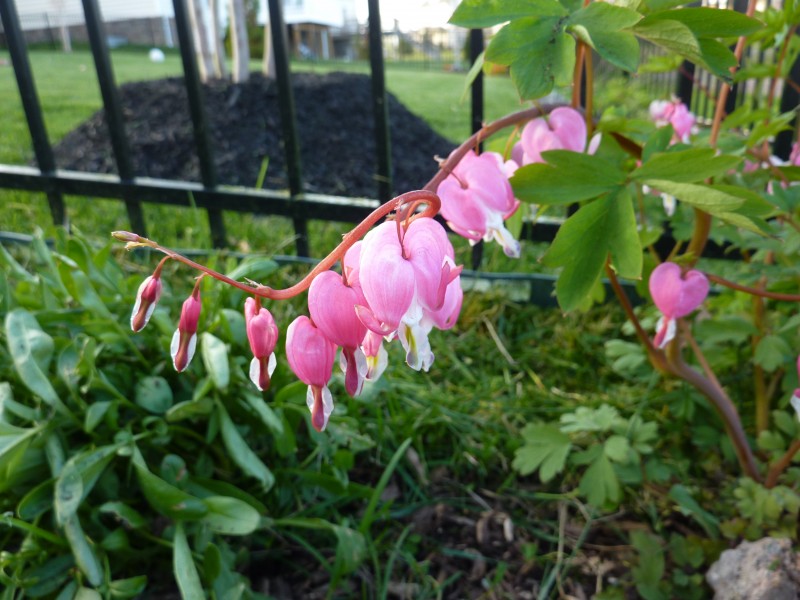 One of my salvia bushes (I have 3 in the bed) is budding out. Pretend you don't see the lawn taking over the flower bed in the background. That story is for another post.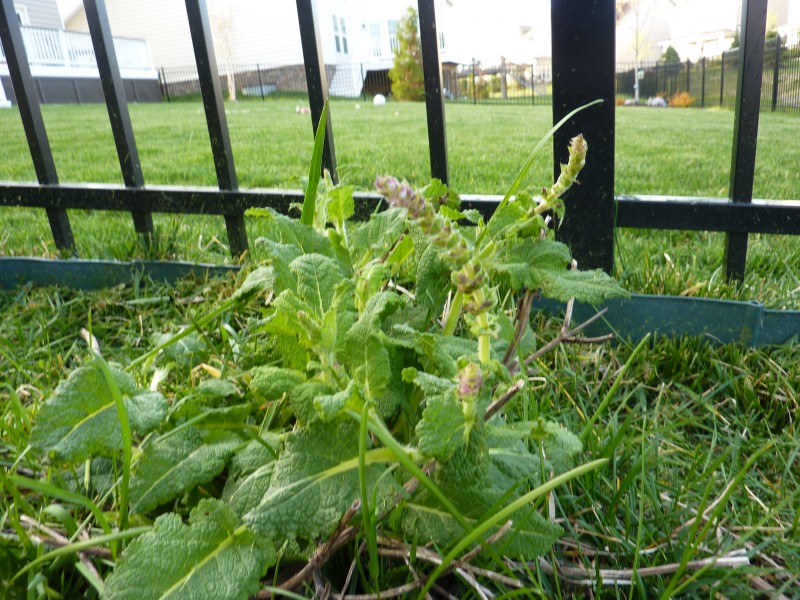 Then there is this lil guy;  the one I am eagerly waiting on to bloom. Any guesses as to what this is? It is one of my favorite plants ever.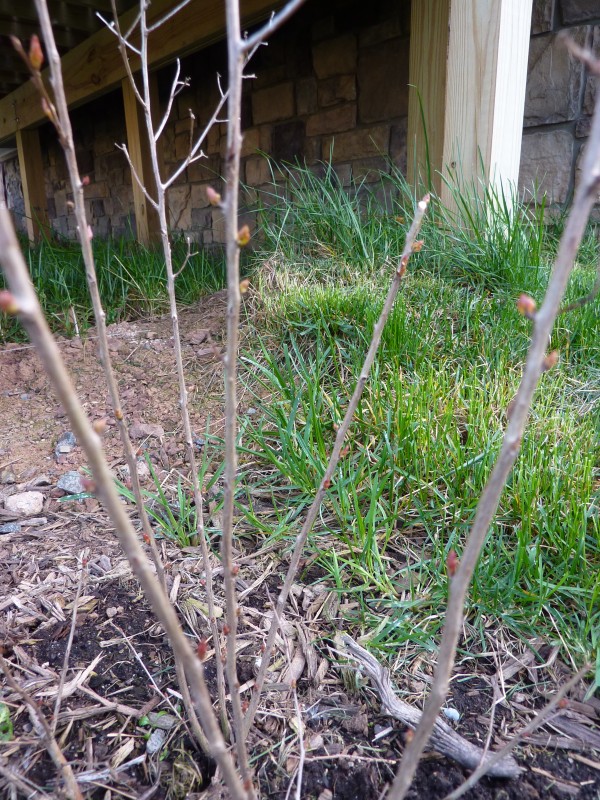 The Crepe Myrtle, the star of the south.  When we moved to VA, I was jumping up and down in excitement that I could finally have a crepe myrtle in my yard. Crepe Myrtles come in all sizes, large trees, shrubs, dwarfs, the most common one being the shrubs. When we bought the home we were planning on doing a landscape revamp in a few years. Any large tress/shrubs would have to wait till then as we didn't want go to our HOA for permission twice (we need HOA permission to plant trees and shrubs). However last summer I really didn't feel like waiting another yr to get my crepe myrtle. So when I saw a dwarf one (no HOA permission needed for these) on clearance for $4.99 at Walmart I grabbed it. This is what it looked like last yr (bad pic, I know…blame it on the pre-blog days). At maturity it is going to be 4ft tall.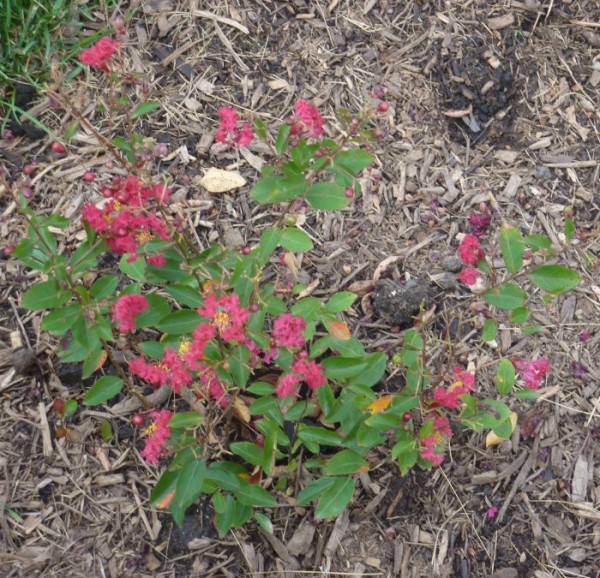 I was kinda keeping my fingers crossed hoping that it would survive as I had planted it pretty late in the summer. I guess, I need to thank the weather gods for giving us a mild winter this year. Talking about mild winters, another plant that survived through this mild weather is my dwarf snap dragon, bordering the front walkway.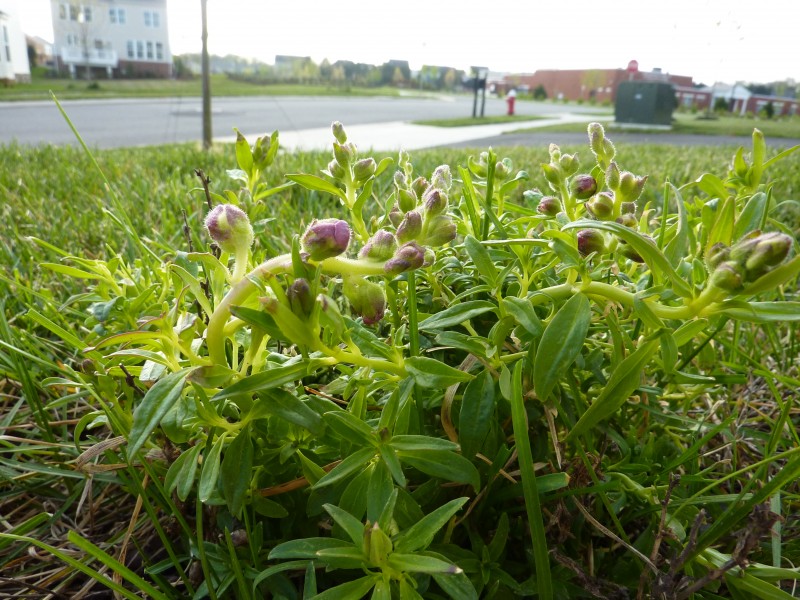 Now, would it be too much wishful thinking to hope that my gladioli too will pop out of the mulch soon (they are supposed to be annuals in this zone)?
What plants have sprouted back to life in your garden this spring?