On all our previous Window Shopping posts, I've been taking you through the inventory at my local decor stores. This time around, I thought maybe we can do some snooping around online. Today we take a look at all those decor accessories available online for $$$ that you could take a stab at creating yourself. Click on the image for the link to the actual product.
Who would have thought these hot coal irons from yesteryear would be hot property now? Saw this at Pottery Barn for $99.99 on sale (actual price is $129). I know some of the houses in India still have these. Don't throw them away just yet!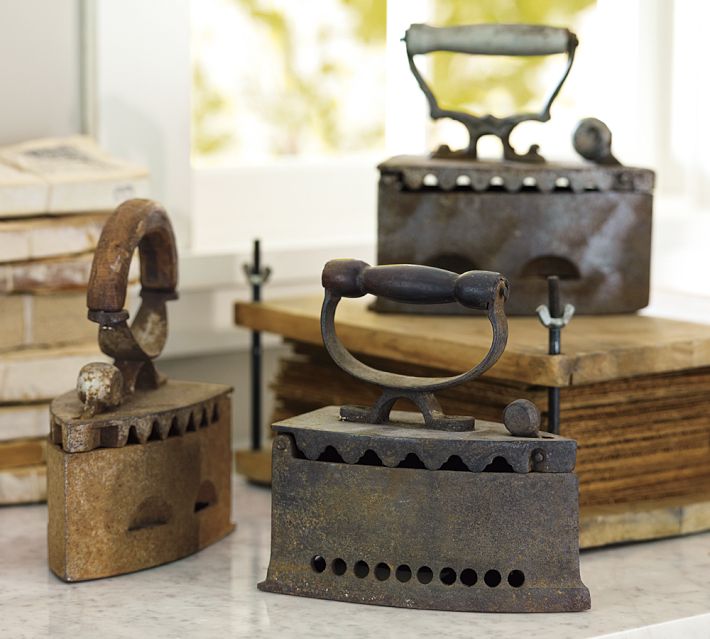 This faux coral, again from Pottery Barn was listed for $99. Seriously? You can make your own for a fraction of that like I did here.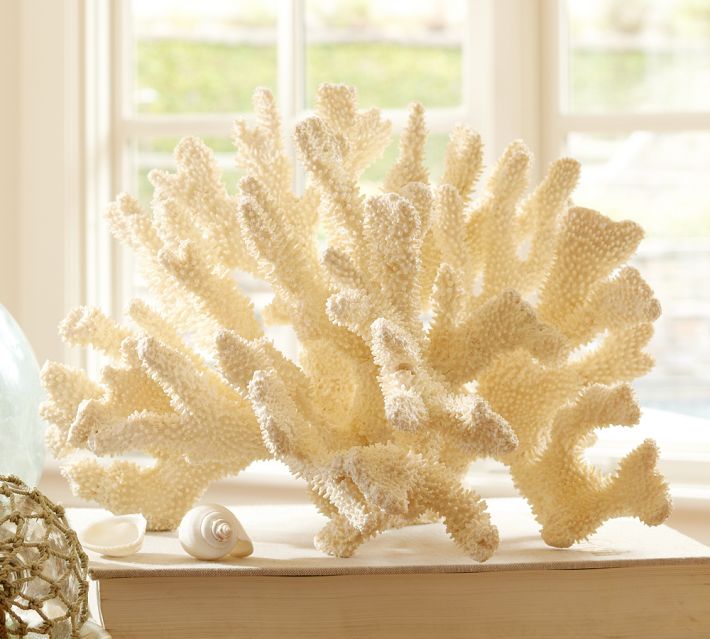 Grain sack pillows are huge right now. These from Etsy go for $54 each (plus $12.50 for shipping within the US). Wish I had saved all those rice sacks from grandma's. Had tons of those back in the day from bagging rice from our paddy fields. The next time I'm at the Indian grocery store buying rice, I'm gonna get a burlap sack vs. the plastic. Maybe one with an elephant on? 😉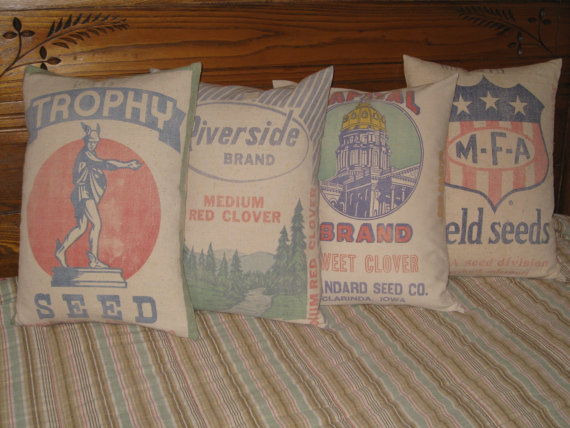 Feel like giving it a shot? Here is a link to creating your own throw pillow.
Another thing that is huge right now is decorating with maps. This 34″ W x 40″ H framed old world map print was listed for $139.99 at World Market!!! Admit that it is big, still? I have pinned a similar project onto my to do list on Pinterest. Hopefully will get around to it soon. You can make a smaller version of this easily by ripping out a map from an old book or taking a print from the millions you will find online,  staining it with coffee/tea, and framing it. Voila you've got a knockoff.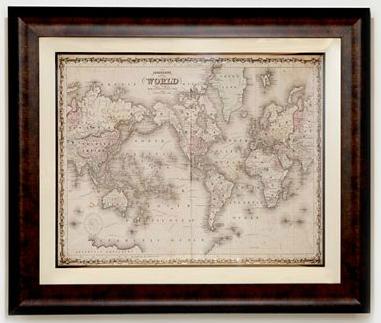 These glass bottles with burlap labels from World Market should be pretty easy to recreate. Save a few interestingly shaped bottles, wrap some jute string around the neck, paint or stamp some designs/letters on burlap ribbon (inexpensive at Micheals or cut it off a grain sack if you have one), and hot glue it to the side of the bottle. You just saved your self $24.99 to $34.99 depending upon your bottle size. 🙂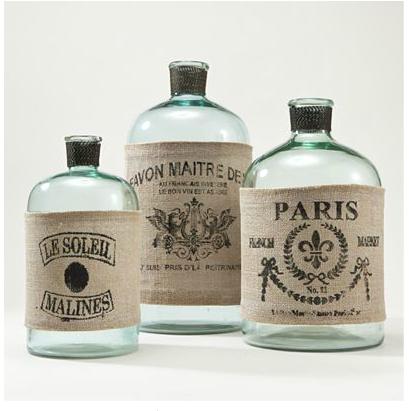 I've been dying to buy that burlap ribbon for sometime now. Maybe this could be my excuse?
This one's right up my alley, actually has been on my to do list for sometime now. The medium size (28″H X 24″W X 2″D) framed cork board at Ballard Design will set you back by $109. You can buy an inexpensive cork board and a frame from Walmart or use an old frame, add some character to the frame with some paint antiquing, and you're all set.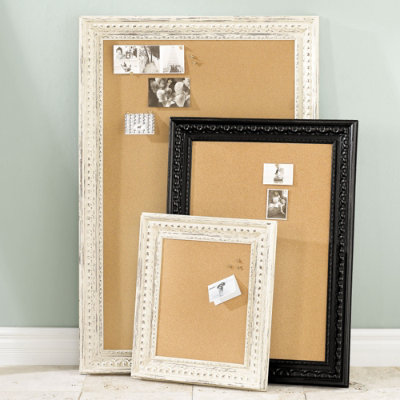 Ain't that enough tips for one day? What do you have on your decor radar nowadays?