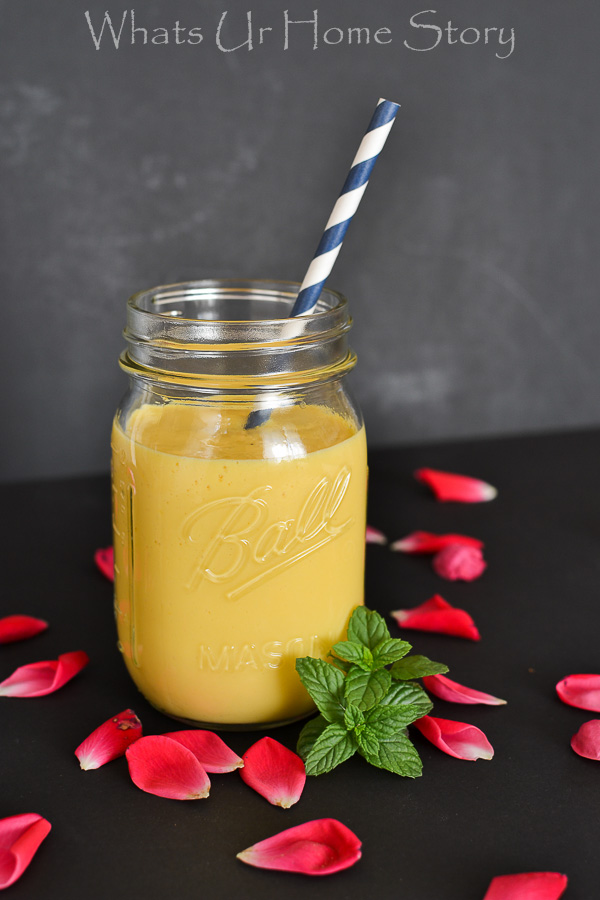 Mango Lassi, the quintessential Indian dessert drink made from Mangoes and Yogurt (Lassi)…..this favorite of our household was bound to make an appearance over here sooner than later. But before we get into the details of this super easy recipe some backstory……
Summer = Mango season in  India and as kids every summer vacation of ours was spent at my grand parents'. Both my mom's and dad's parents lived in the country surrounded by every possible tropical fruit tree you could imagine. There were Mangoes of every kind from the teeny golf ball sized ones that are great for sipping right off the tree to the meaty fleshy ones that are common in the markets today to the sour kind great for pickles, jackfruit, bananas, guavas, pineapple, zapotas….you name it we had it. They raised cows too so we had milk and yogurt in plenty. All those Mangoes and yogurt meant there had to be a classic recipe waiting to happen.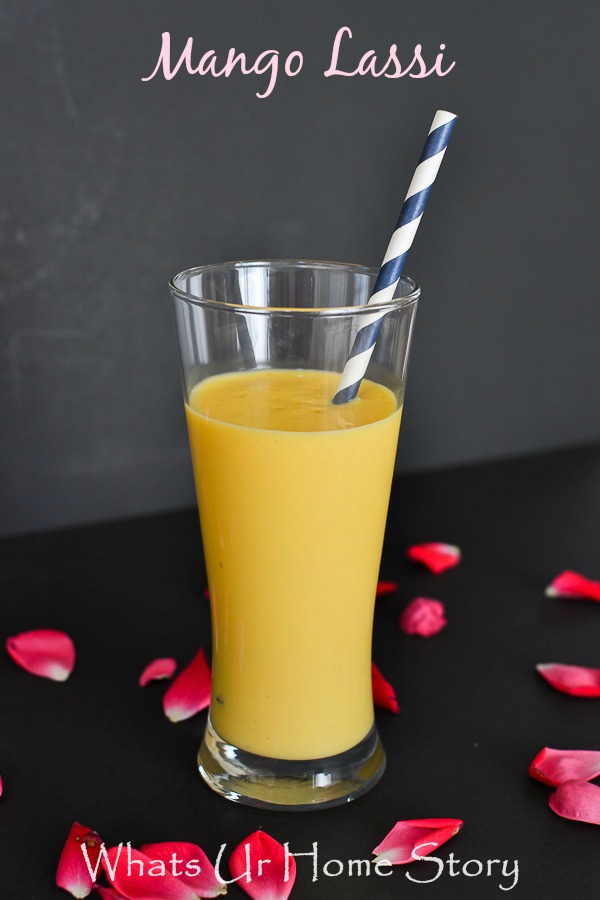 The Mango Lassi was more of a mom's place thing where my mom or aunt would make it as a refreshing evening snack/drink. It felt heavenly at the end of long and humid day of running around the paddy fields and getting into all sorts of trouble. 🙂 One thing I remember vividly though is that the quality of the drink varied depending on the type of Mangoes we used. You see, most of the local homegrown Mangoes were great for eating but not juicing as they were fibrous. You needed the really meaty kind of Mangoes to juice. The sweeter they are the better. For this very reason I've had trouble making Lassi from the fresh Mangoes that are available at the stores here. They vary so much in sweetness, texture, and taste (I've had some very bland ones) that your Lassi turns out to be unpredictable. But then I discovered Mango pulp and I was back to making this wonderful drink again!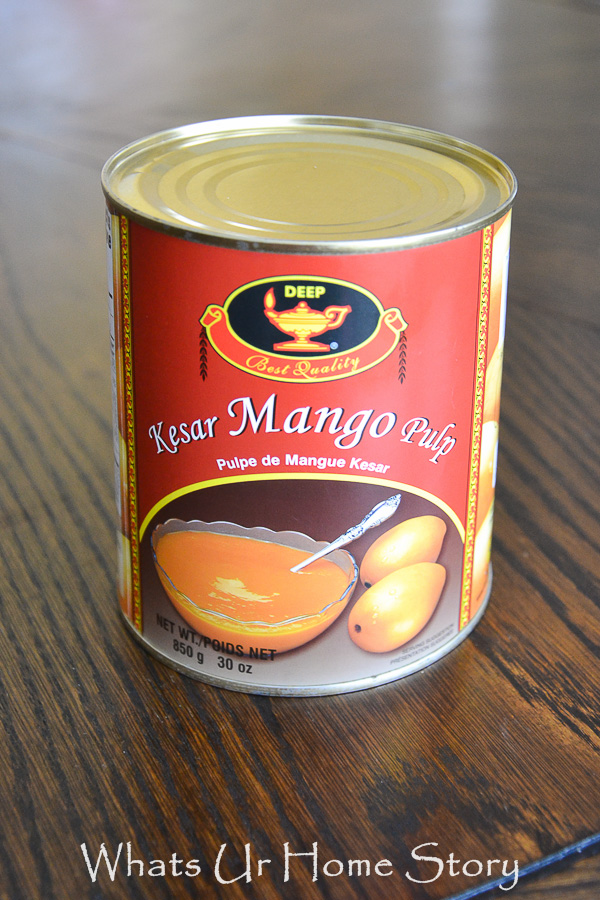 The pulp is available in all Asian grocery stores. Strangely that is the smallest can it comes in but no worries you can freeze any leftovers and use as needed. I used the plain Indian yogurt, which is thicker and tad bit more sour than the regular plain yogurt, as we always have it around. You can substitute with regular plain yogurt but note that the Lassi will miss the small hint of sourness you are used to if you have tried them in Indian restaurants. Another popular version is to substitute the yogurt entirely with a combination of Ice cream and milk (a big favorite at home) at which point it becomes a milkshake instead of a smoothie.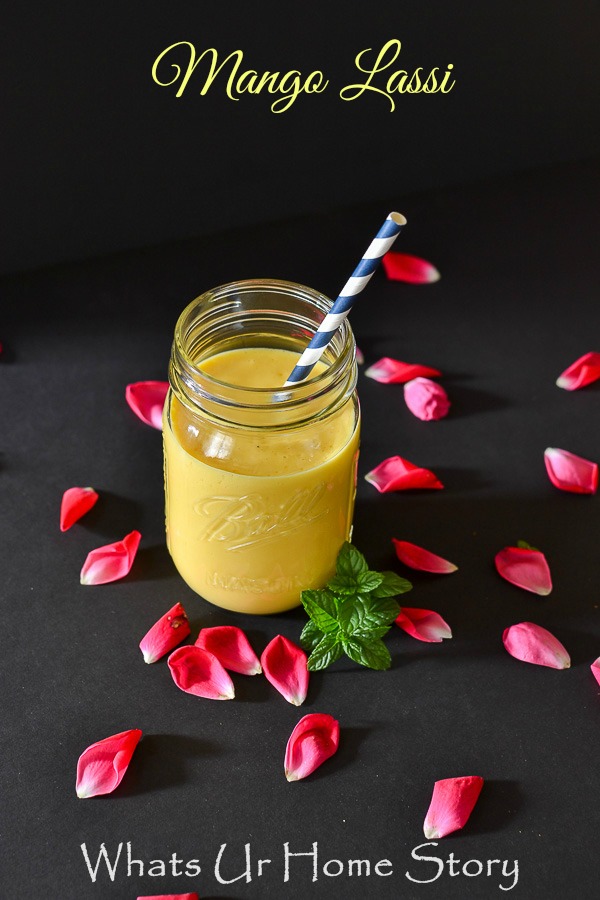 Either way it is delish!

Mango Lassi
Ingredients
¾ Cup Mango Pulp
1 Cup Plain Yogurt
¼ Cup Milk
4 Tsp Sugar
⅛ Cup Water
Instructions
Combine all the ingredients in a blender and mix till frothy.
Pour in a glass and enjoy.
PS: We like our lassi on the thicker side but if you feel the consistency is too thick for your taste feel free to add water to thin it.