IKEA is known around the world for their characteristic Scandinavian style. Why would I look for non- IKEA looking things at IKEA? Don't get me wrong, I love IKEA but do have to admit that a lot of their merchandise screams out IKEA from miles away. They also have (almost always) the best deals. So on this quickie trip to IKEA (yes, I said IKEA and quick in the same sentence; we were out of there in an hr and change!) I took it as a challenge to try and find things that did not look typical IKEA-ish.
Starting off with these botanical prints. I thought they looked better than the ones I spotted at the Restoration Hardware outlet. What do you think?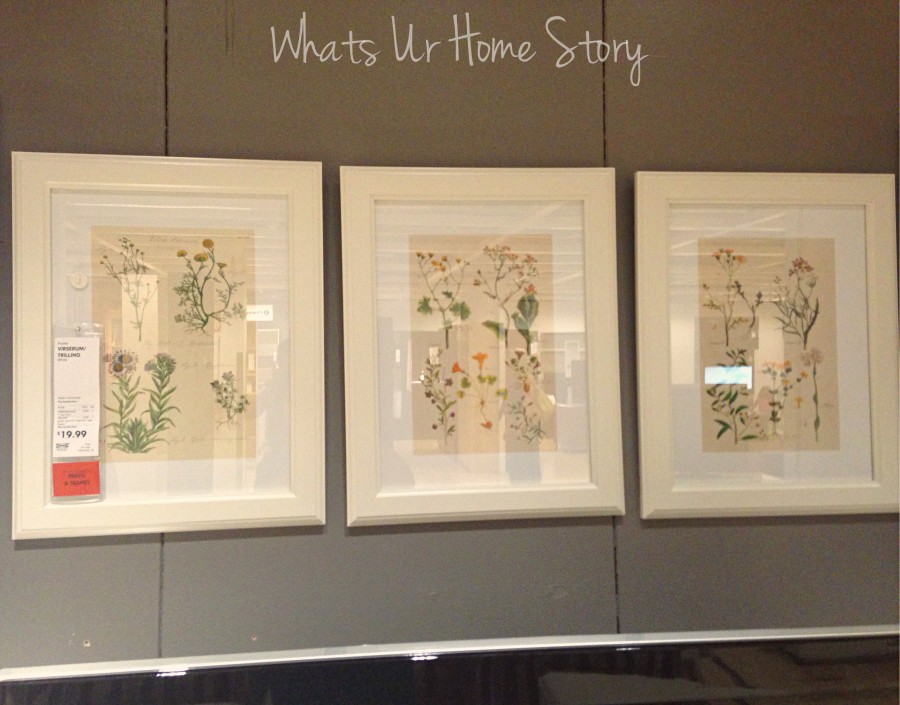 And these vintage looking bottles on the kitchen counters. Sorry, no price info. Like I said we were in a rush.
Or this English cottagey pendant. It could have easily been in a vintage store like The Old Lucketts store. Strangely enough I couldn't find it online to give you guys the link.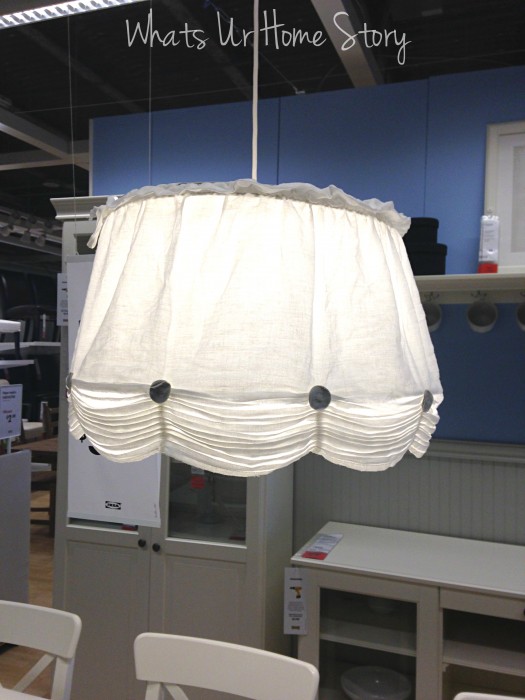 Along the same lines of the botanical prints is this butterfly print.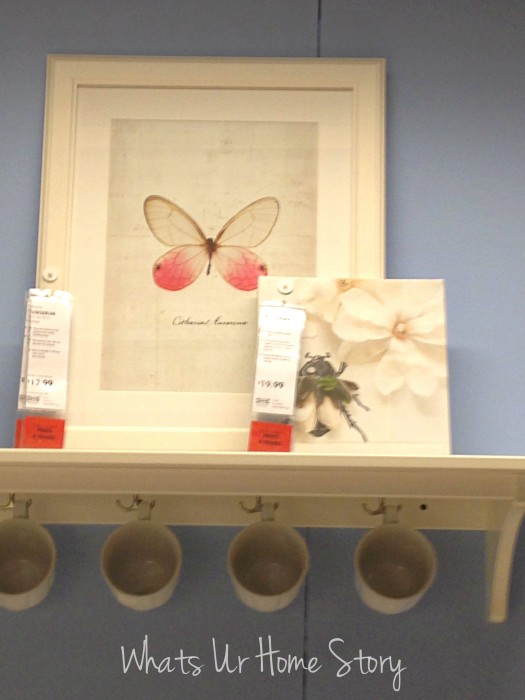 More bottles or bud vases.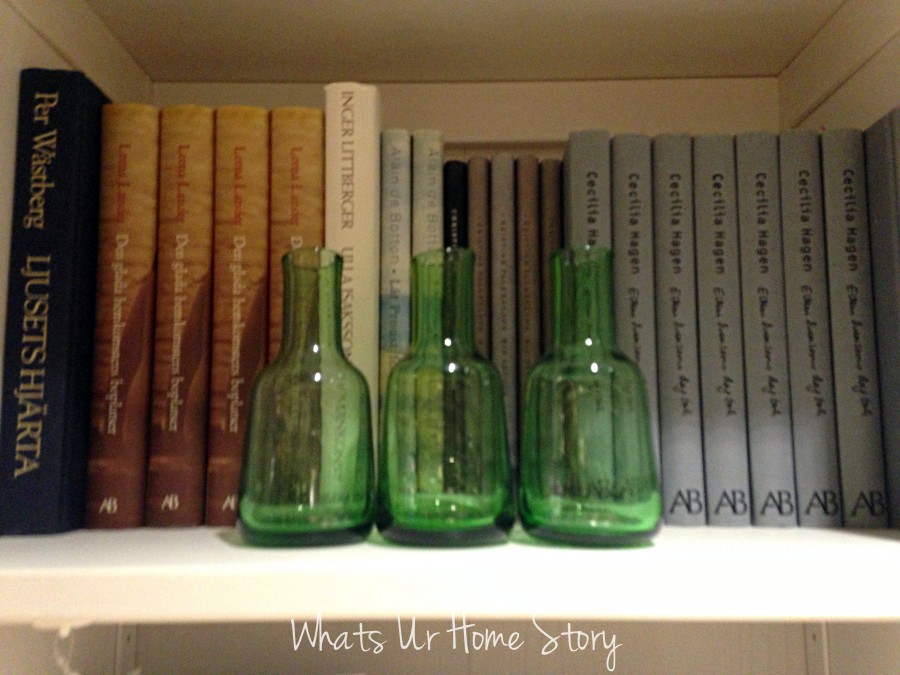 Saved the best of the last… Just tell me, apart from the ONSJÖ chandeliers that give it away can you even think this is an IKEA room?
This post kinda makes me feel bad when I think about it from a marketing person's POV. As a store you concentrate on creating a style so unique that it is recognizable from anywhere. Now you have a tons of folks who "hack" your style to create something more subtle (and celebrate it as an IKEA hack) or who purposely shop at your store looking for things that are "less your style"! I know I'm guilty of both of these. Do you do it too?
PS: Have a great holiday weekend! See you back Tuesday.