Lately I've been combing the lighting aisles at every store looking for inspiration for the DIY chandelier in my laundry room. I have a gazillion ideas popping up in my head but none of them seem to match the vibe I want in the room. Anyways, there I was looking for unusual things to turn into pendants when some of the lights hanging overhead caught my eye. They looked like very good knock offs of expensive versions you would find at designer stores at a fraction of the cost!
See for yourself;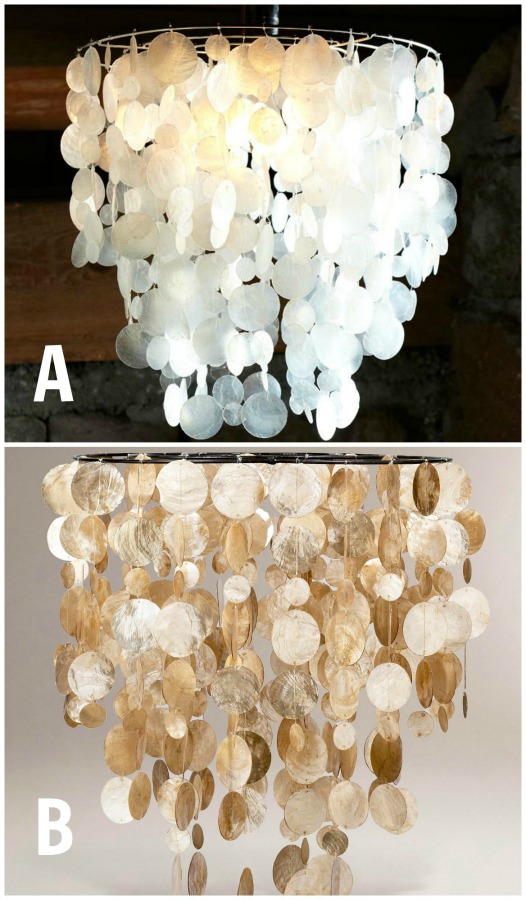 A. West Elm -$149
B. World Market – $70
Granted the World Market version is not white but I can assure you that the picture does not do any justice to this beautiful light. I have 2 of these in the smaller size in my kitchen and LOVE them. See how I converted these table lamp attachments into pendants here.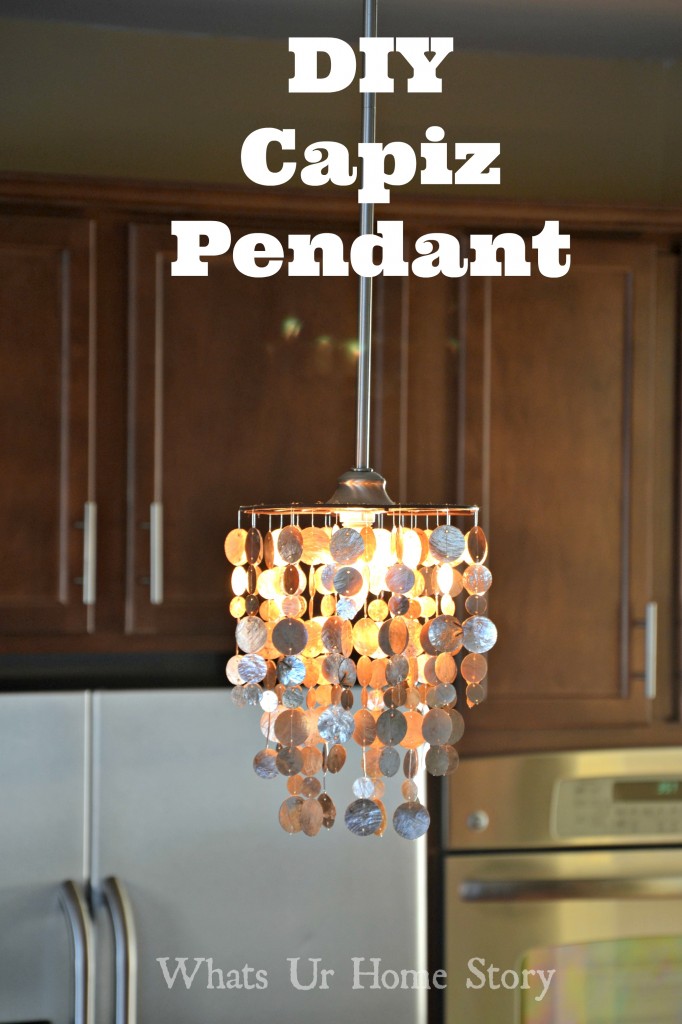 Another one that I can personally vouch for, this 3 Light Crystal Mini Chandelier.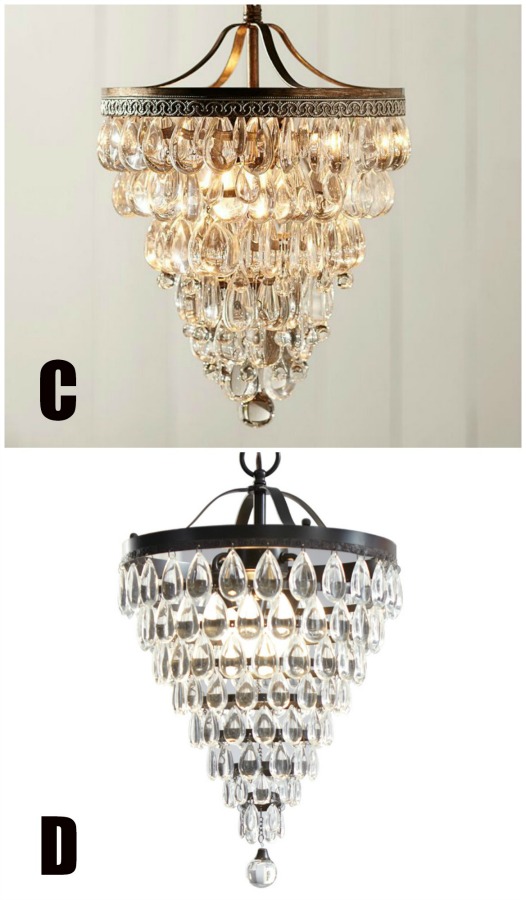 C. Pottery Barn – $399
D. Lowes – $189
Again don't let the bland Lowes picture fool you, friends of ours have installed it in their home and it is beautiful!
Remember this iconic Target Capiz Shell Floral Pendant that introduced me to Capiz pendants? You know I can't stay away from Capiz for too long. 😉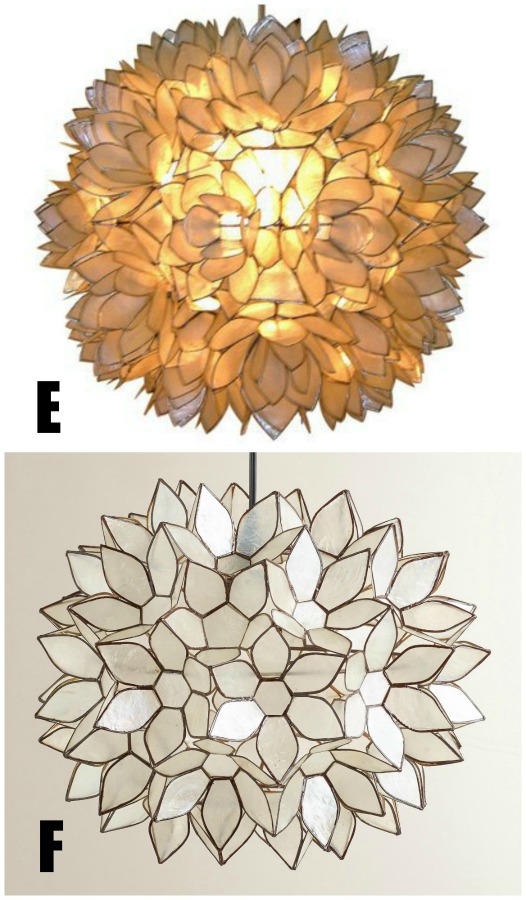 E. Target – $400
F. World Market – $150
Yes, World Market has hit the jackpot for us cost conscious customers with their find! It is almost the same size too!
Aren't those some awesome deals? What's your favorite pick?