I know, you're thinking Hollywood Glam and Lowes? Those two don't actually go together let alone be mentioned in the same sentence. On a recent trip to Lowes I couldn't help but stroll through their light section even though I had no intention of buying anything light related.  I've posted about the great light selection at Lowes (compared to Home Depot) before but it looks like they keep upping their game every season or so. See for yourself.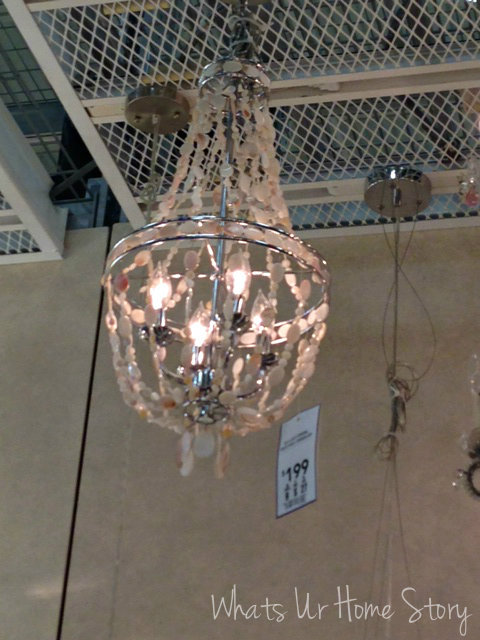 I wouldn't necessarily say that these are cheap but to have options like these at your local hardware store vs. a specialty store (which usual commands very high prices) is a nice plus.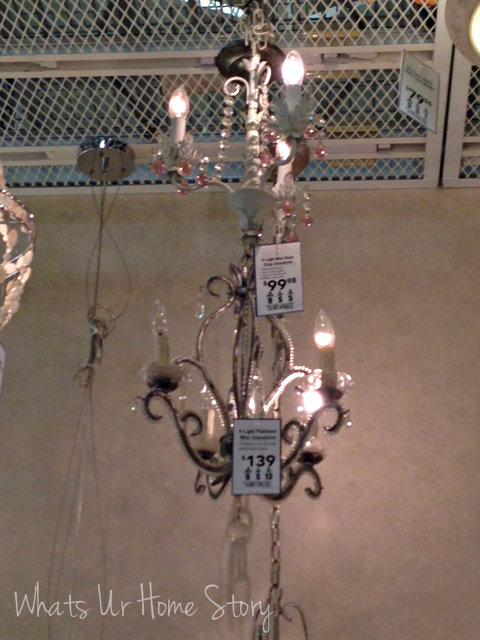 Doesn't this spell glam or what?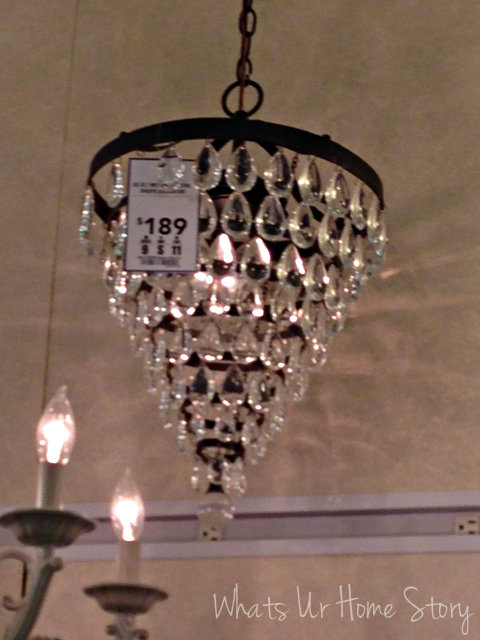 Even the island pendants were sporting crystal beads.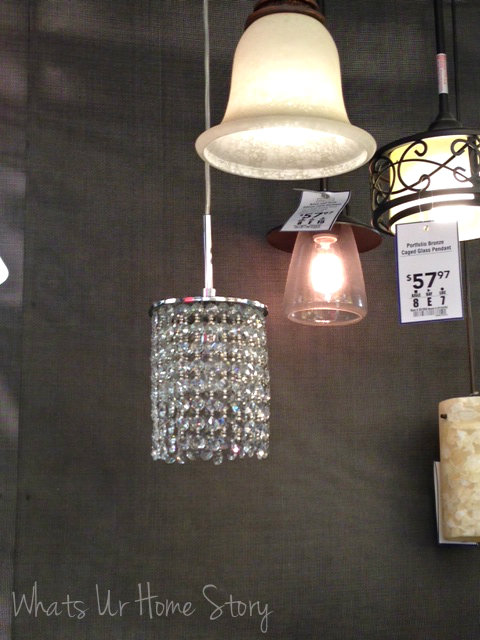 For those of you who think crystal is girly they had this simple yet classy blown glass shade.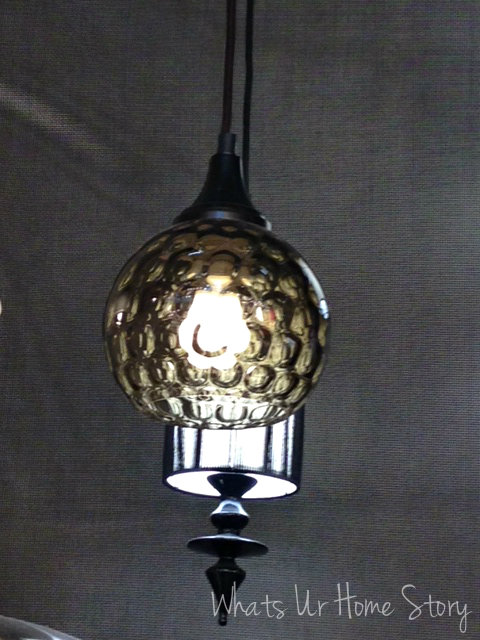 On my way out I even a sported a nice garden stool for $79.  Yeah….that is not at all Hollywood like but hey had to sneak that in there as it reminded me of the ones I had seen at Home Goods (even the price was pretty close).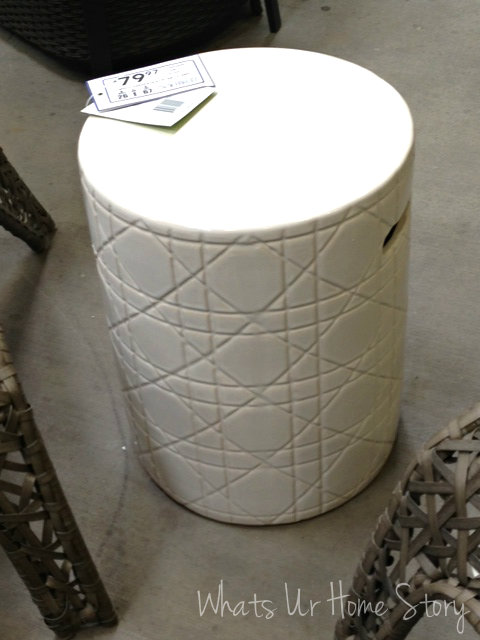 Have you bought lighting at big box stores? If so which stores do you prefer?