Meet Barb, an ardent decor enthusiast, a DIY'er, and above all a dear reader who shares my love of wall stencils. The tone on tone stenciled accent wall in her bedroom is case in point.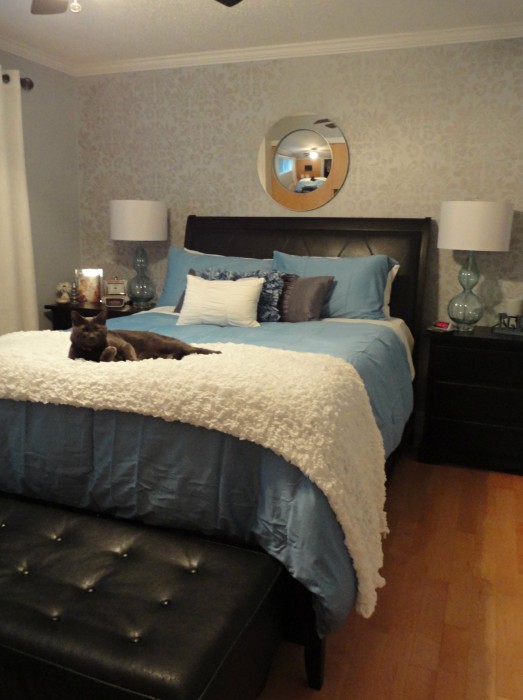 I love everything about the room; the large floral damask stencil, the bedding, the lamps, the accent colors, the mirror. Here is a close up of the stencil;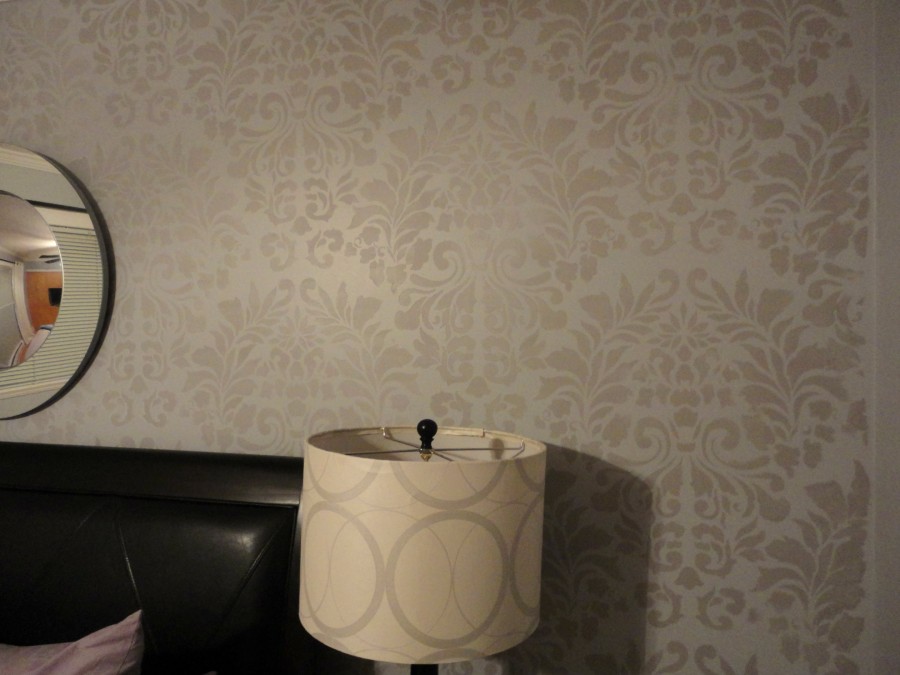 Notice the lamp shade is diff in the pic? This was before she did a quick update to her decor to include the blue accent color. Her before and after pics (will save for another post) are the best examples of how you can change the look of a room by changing out just the accessories.
Egg plant is a color that a lot of folks like but don't know how to incorporate into their decor. In her dining room she has used it as an accent color in a very classy way. And of course more stencils….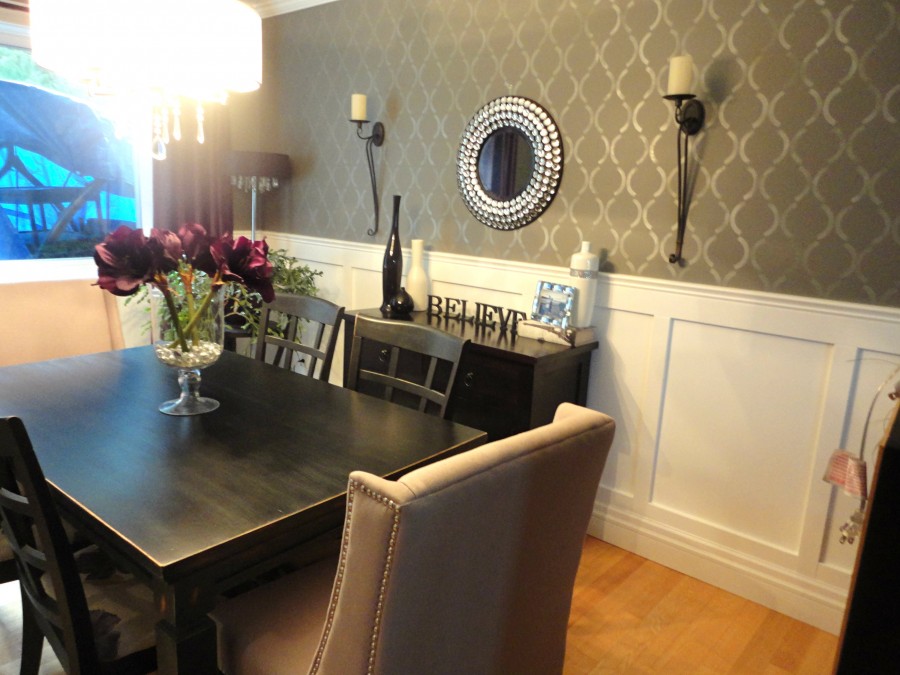 For the base coat she used the grey semi gloss, waited for it to dry, then went over it with a stencil brush with silver. The mirror is a place holder for now. She is planning to replace it with a rectangular one.
Don't you just love that chandelier?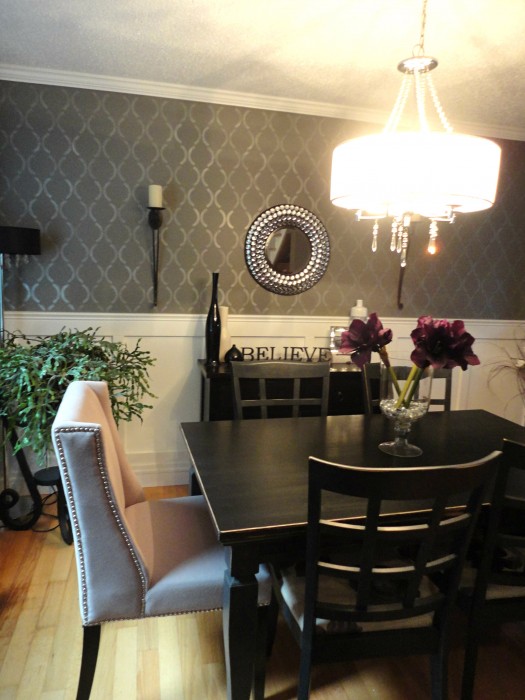 She DIY'd the dining room table and the 4 chairs. In her owns words, "I took a table I paid $25 for.. painted it with chalk paint, and distressed it.. then got 4 ugly chairs and redid them with paint and fabric… Including 2 big fabric chairs the whole project was $500.. and I love it.."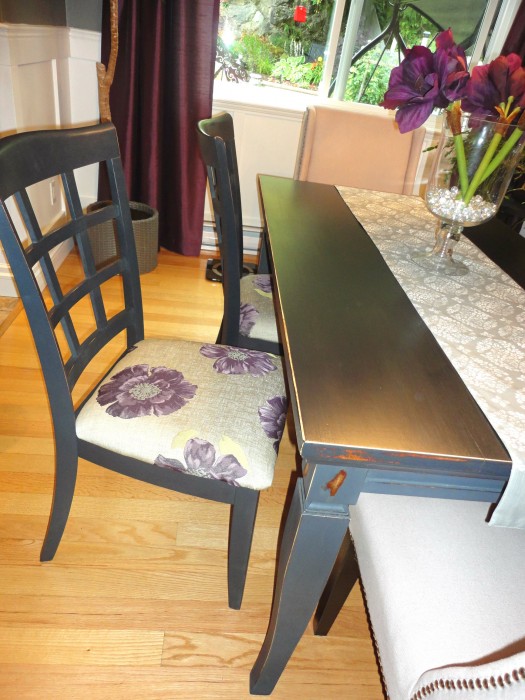 Want to see more? Me too? Hopefully we can do a full on Home Tour soon. Meanwhile if you would like to send in pics of your favorite decor project or your home, please shoot me an email at [email protected].