Hope y'all had a great weekend! I was finally able to get some yard work done on Sunday when I found this under our deck. Actually it was my daughter who discovered it. A robin's nest!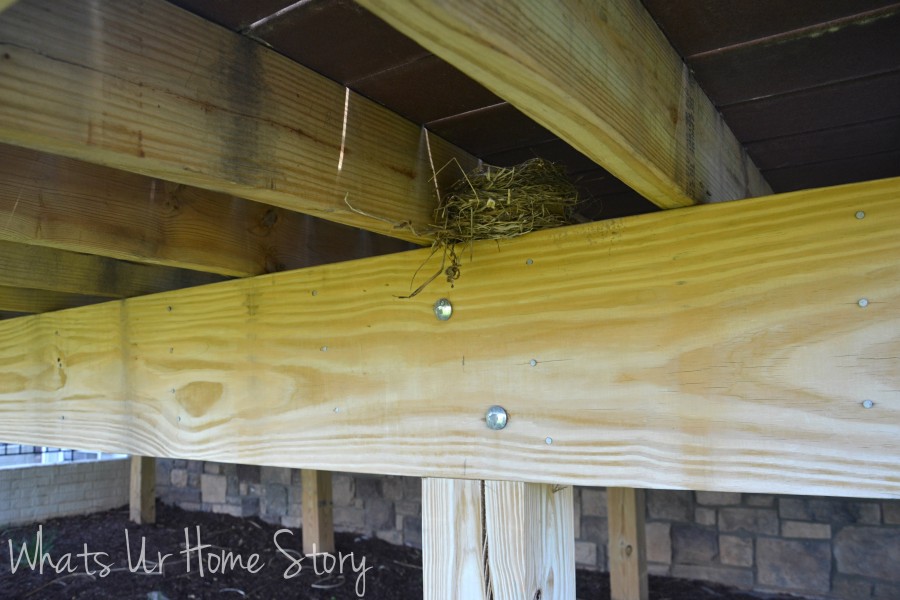 We had seen the mommy robin around for days but hadn't thought much of it till them. After a frenzy of inquisitive peeking through the crack between the deck boards (from above) we spotted eggs. We should have just let it be but you all know we are a very curious bunch and of course I had to show it to you too. 🙂 Off I went to Google to research more about touching/ moving the nest. It seems it is ok as long as you don't bother it too much. So we took it down to examine and take pics. (I know a few of you were concerned about the mommy bird abandoning her nest upon human touch. It seems that whole saying is a myth. The author in this post has described the origins of this saying in detail here).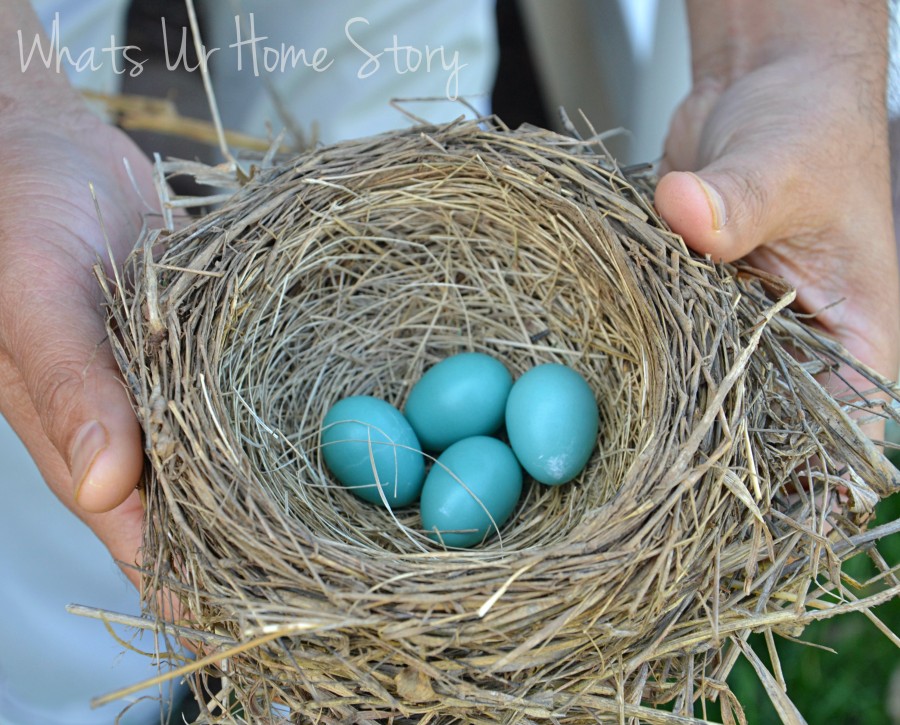 Now I know what Robin's egg blue means! The base of the nest was slightly attached to the beam with I think mud. When we put it back B was worried that it might not stay still especially once the eggs hatch. So he wrapped some duck tape around it to secure it to the beam.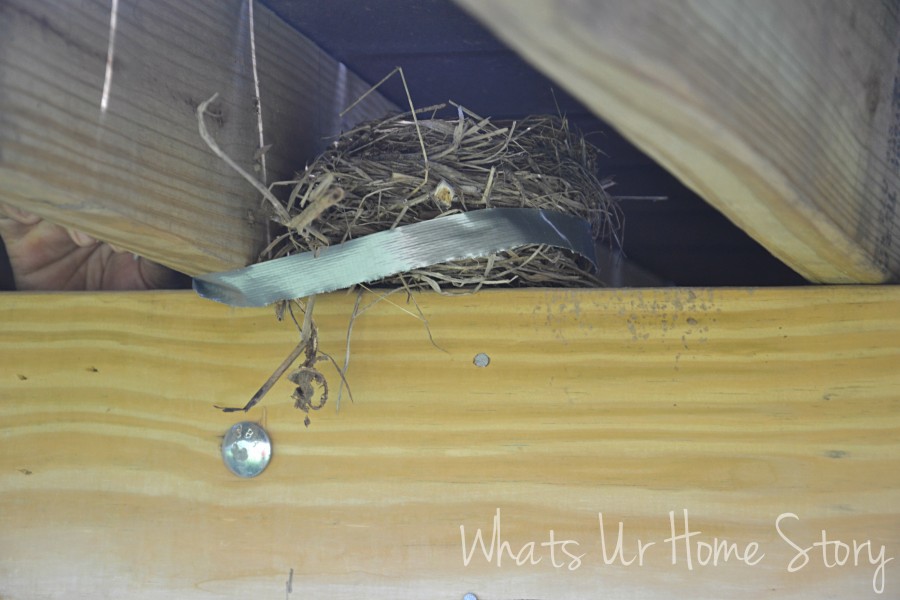 We saw the mommy robin watching over/ sitting by the nest quite a few times later in the day. Hopefully she won't mind our meddling.
I'm totally in love with that blue color. Aren't you?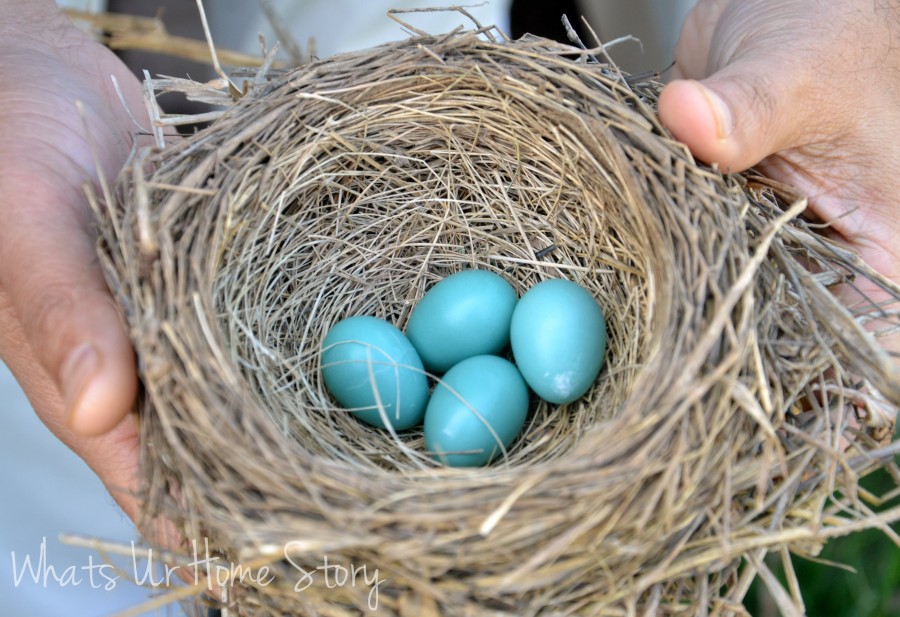 This is the first experience of this kind for us. Have you seen nests around your home/yard?