The last of my birthday bouquets broken down into simple flower arrangements,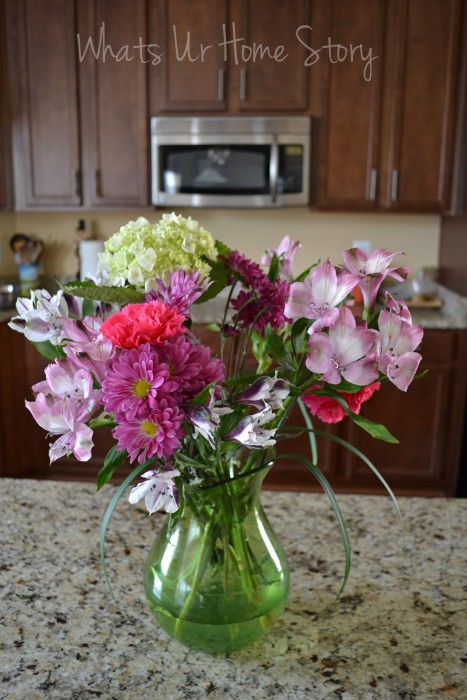 Actually this is an already weeded out version. Forgot to take a true before pic. Anyways the bouquet also included these spiky things, not sure what they are called.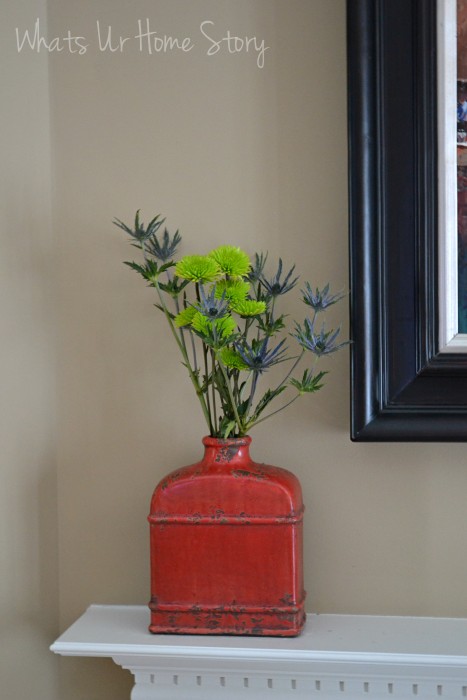 The bright pink carnations found their way to my daughter's room. Again no pic of the flowers in the actual setting.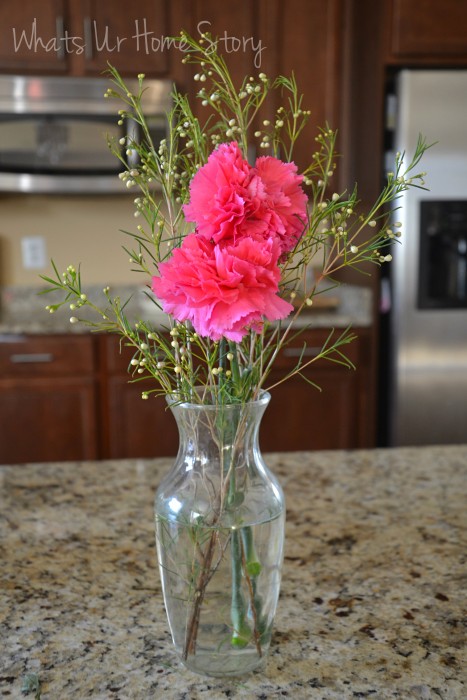 The rest were all grouped into the vintage decanter for a quick arrangement on the dining table.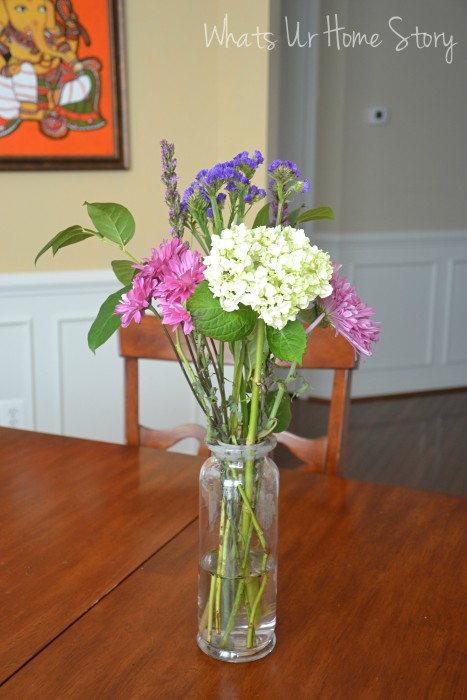 Oh, and the astroemerias got worked into the vases in this post.
While we are at it, got to mention a fabulous arrangement that a friend gifted me. The vase is actually a glass cylinder wrapped in wood bark. Unfortunately by the time I got around to taking pics of it (yeah, 2 weeks after I received it! Talk about procrastinating!) the pretty hyacinths had already wilted. 🙁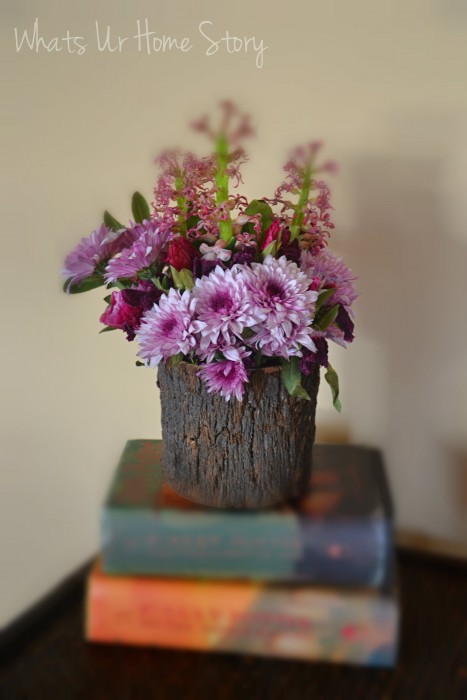 Hopefully for the next month's post I'll have flowers from my garden to work with. Has you garden started blooming?