Ever since we started our couch hunt for the family room, I have been making a mood board for the rest of the decor in the room. Needed to balance the big brown sectional with something lighter in color but cleaner in style on the other end. We had already bought the Restoration Hardware knockoff coffee table, which is light and airy yet rustic. The room has a lot of red and brown accents, the curtains are cream and chocolate brown, and the walls, SW Latte. The rug is a low pile shag in creamish beige. This mood board was modeled keeping my favorite couch from the hunt in mind, part of a failed mission to convince B of my plan. 🙂 As you can read over here we went with a  different couch.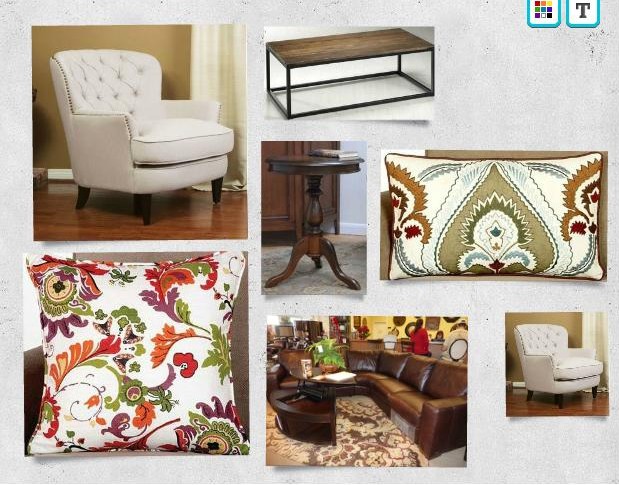 With the fireplace in one corner and the TV/Floating shelves on the main wall, there are a lot of focal points in the room. I was  going to use the  furniture to ground the room and tie everything together. Two linen chairs from Overstock with bright color pillows on the opposite side of the sectional could do the trick. Since the coffee table is so clean lined I wanted a traditional side table between the chairs. This is what the room would look like if we go with the above mood board and the other couch. 🙂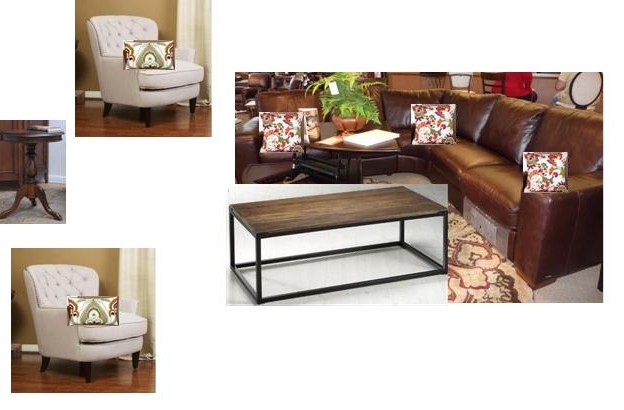 Now that the new couch is here, I'm not liking this look at all. 🙁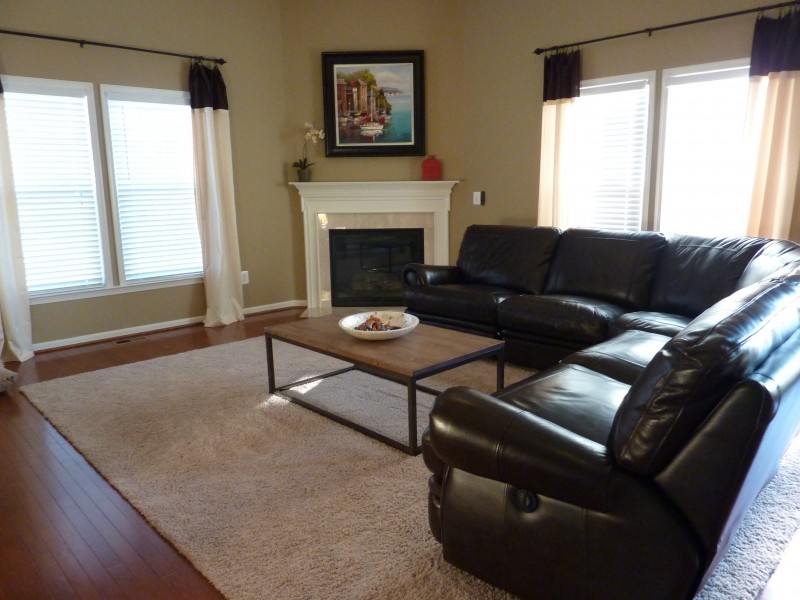 The plain linen chairs are just not cutting it.  I'm now feeling that the room lacks life, it needs some pattern to get the wow effect. Would still keep the 'two chairs and end table in between' layout but the color? May be this Ikat club chair from Home Decorators? I'm kinda liking the 'lunar sky' fabric too? Or maybe that has too much of blue?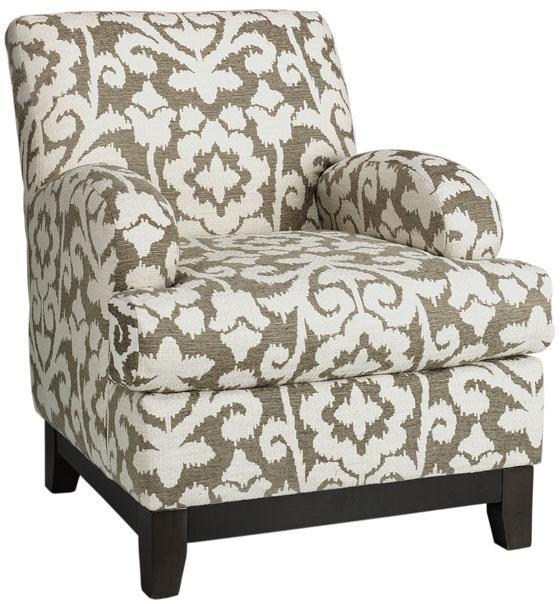 How about this hibiscus chair from Pier 1?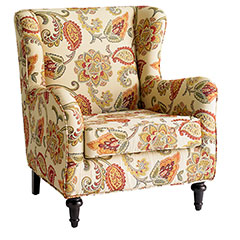 Love the pattern but the wing back design might be a bit too traditional for us. Also I think the chair might be a bit low compared to the height of the sectional. What do you guys think?