The home decor section at Target is starting look like Home Goods but without those great price tags that make you want to grab everything and put in your cart. Still, if you are willing to pay a little bit more, you can get really stylish pieces for the home.  Here are a few lamp bases that I found the other day.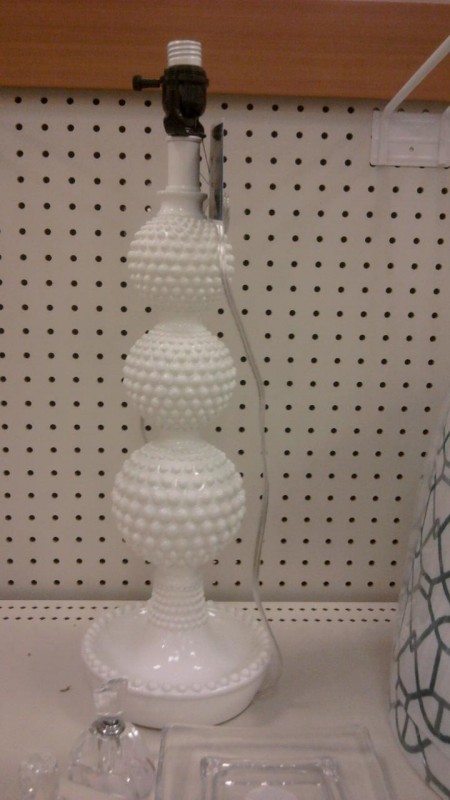 This white bubble lacquer base was on sale for $42. The catch with all these Target lamps is that the above cost is just for the base. You would have to buy the shade separately. Ya, this will give you some flexibility in terms of design but will cost you north of $15. A white or even a printed drum shade with geometric design would look great on this one. Another one  listed for a sale price of $45 is this clear blue base, which was screaming our for a cream drum shade. Notice the pattern? I'm all for drum shades these days. 🙂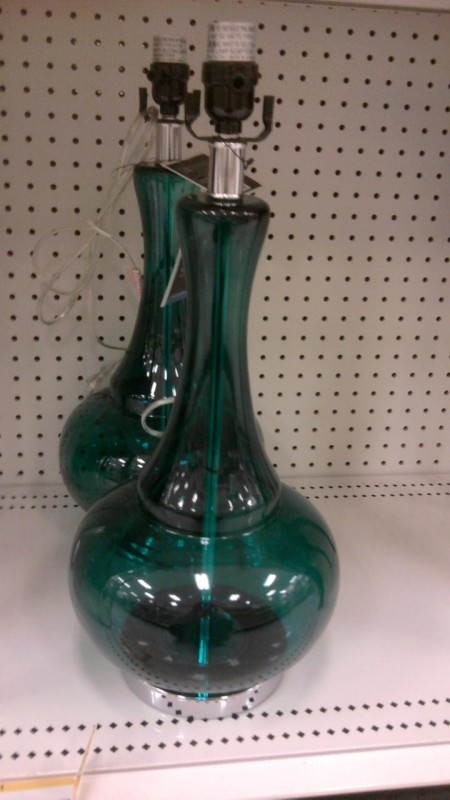 Speaking of drums, this drum side table made of wood and wires would look great in a small space, an alternative to the garden stool side tables that have been the trend since last year. Actually I have been seeing similar style side tables in many home decor magazines and websites lately. Temporary price cut (that's the Target word for sale) at $60.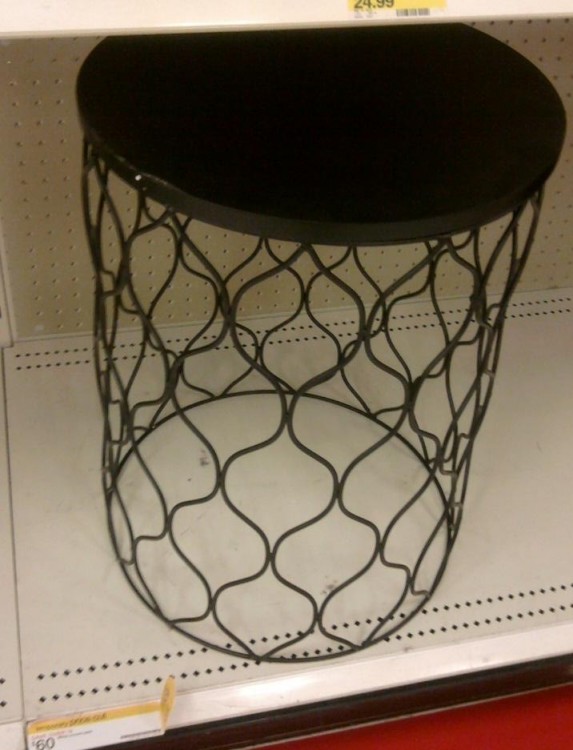 This cute blue side table has more of cottage feel to it and was listed at the regular price of $59.99.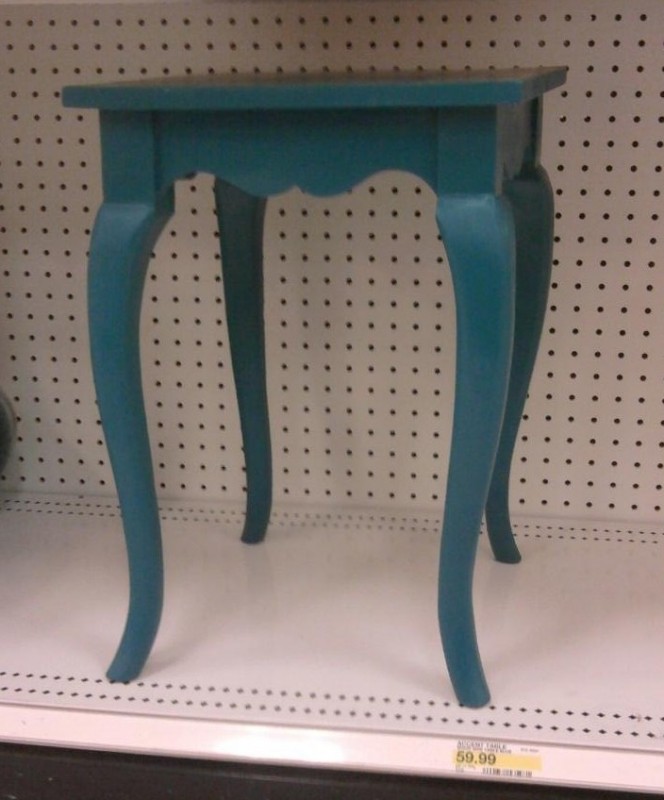 These adorable heart vases were on clearance from Valentine's day leftover merchandise. They were 50% off of the listed price of $14.99 and $12.99 for the smaller size. I almost bought the red one. Seemed like a great deal at $7.99.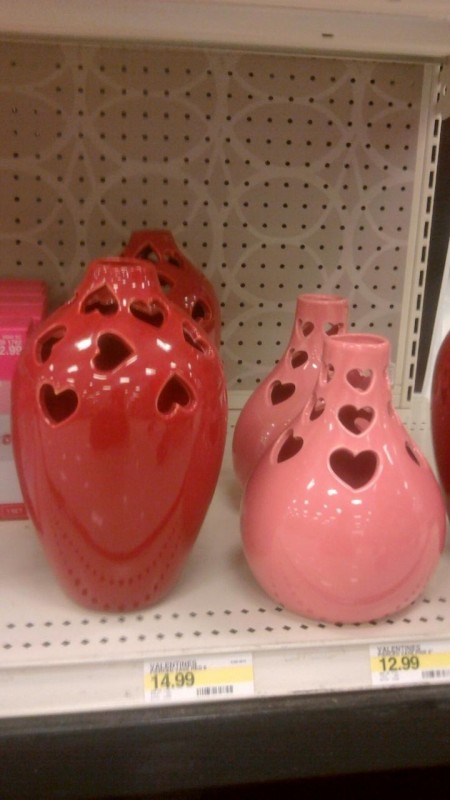 Target's home decor section seems to be centered around color schemes, with accessories for blue, red, white, yellow, pink, and of course geometric patterns like the chevron. These  candles carved with a geometric pattern would make such a statement just by themselves. See the red votive candle holders in the corner? I have been eyeing those for some time now, might just give in one of these days and get it.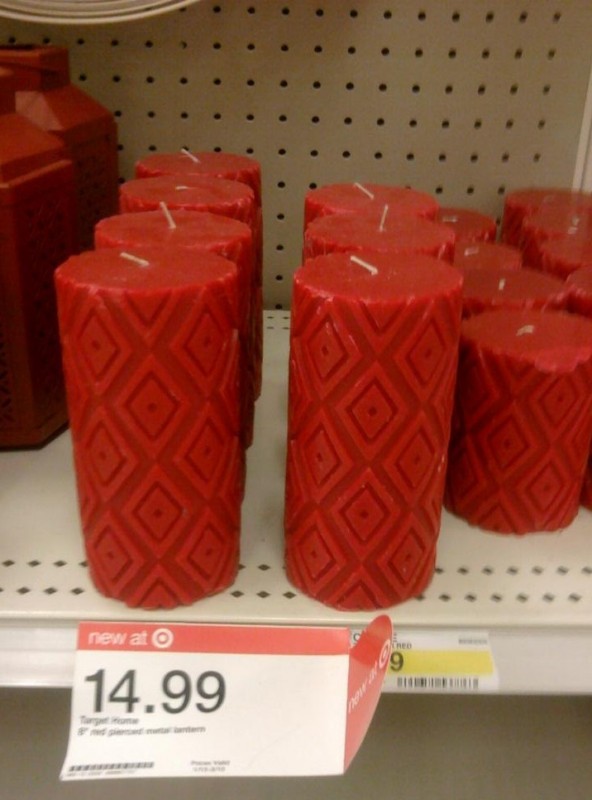 Aren't these lions adorable? The price tag, $34.99, not so much. They were pretty big…maybe that's the reason for the hefty price tag.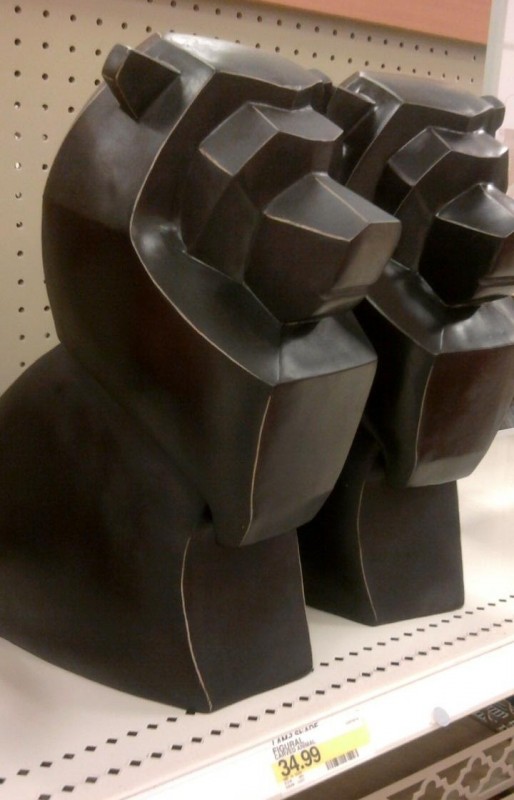 What have you found lately?