Seriously, it looks like I have a thing for birds! And I never realized it until a recent trip to Marshalls.  My cart had just three things………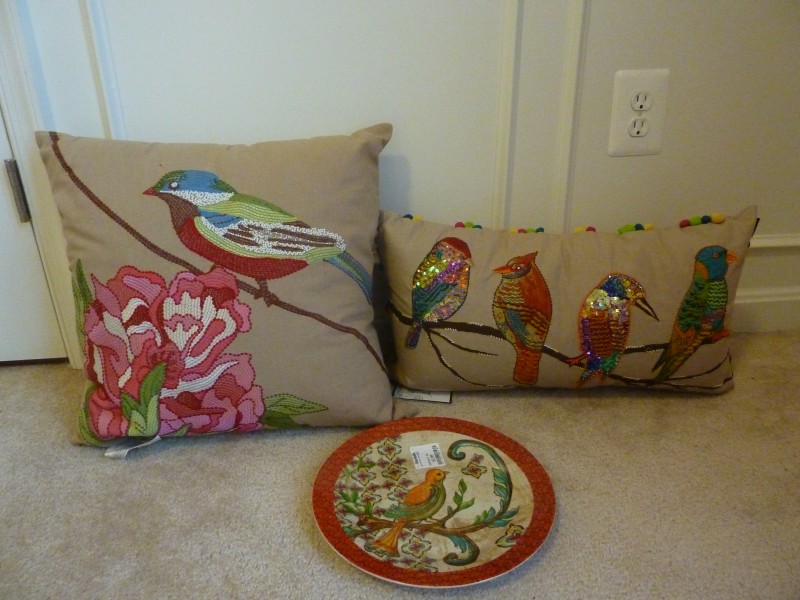 As I was handing over the things at the counter it hit me, everything in my cart had a bird on it. The lady at the counter said, "You really like birds, don't you?" Hmm….may be I do. Maybe it has some thing to do with my childhood obsession with birds. After learning about the great Indian birdman, Salim Ali, every vacation I would bird watch  in my grandma's farm/paddy fields. I would just sit down on the dirt path in between fields ( I had 3 bird watching posts) with a book and pencil in hand taking notes. After almost 2 yrs of  taking notes, looking up names, and noting down bird calls, I gave up. So much for a 12 yr old's patience!
While driving back home, I was in flashback mode trying to piece together my bird decor collections at home. And sure there was a pattern…….The floating shelves in the family room have a bird picture, bought 6 years ago from Marshalls, and a bird bookend (from Home Goods)from last year.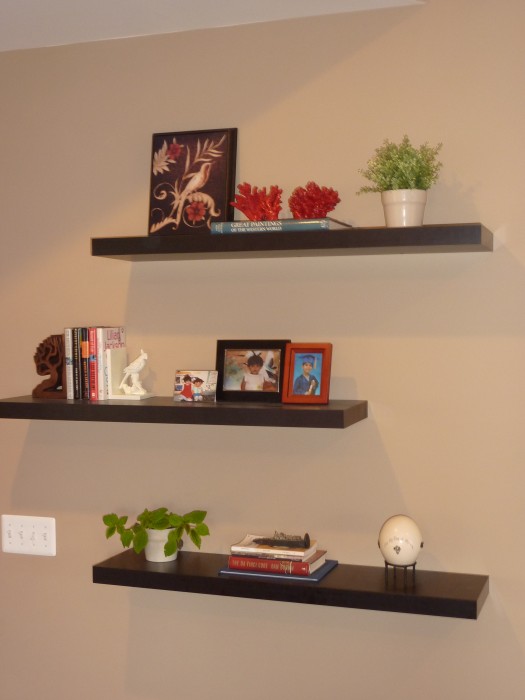 The throw pillows in the living room (from Tuesday Morning) have birds on them too.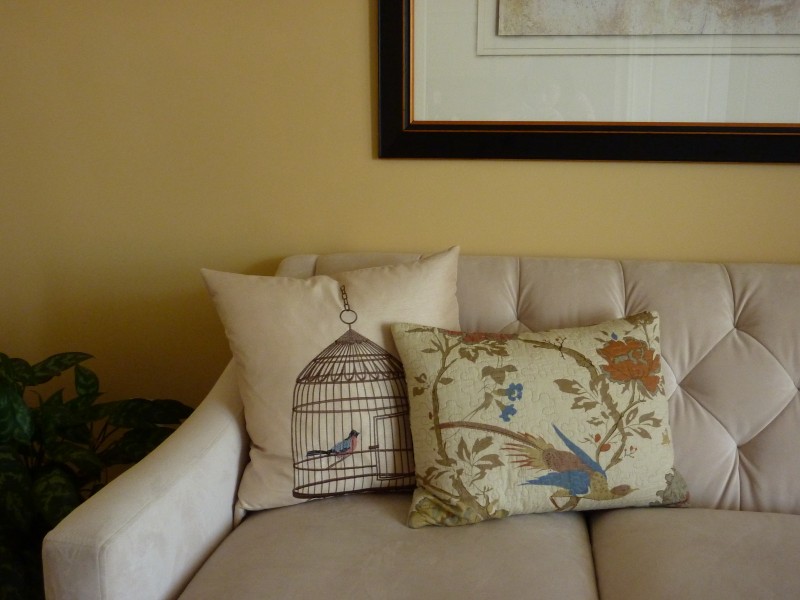 I think the bird love might have started from this oil painting that we bought in 2000.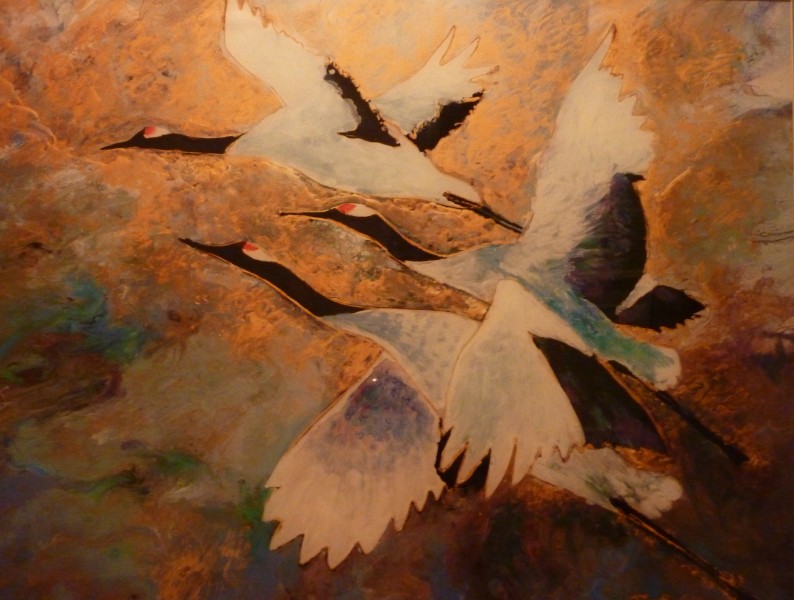 After some Googling, it seems I'm not the only one feeling bird love. Looks like it has been a trend since last year or so. No wonder they are popping up everywhere, more eye candy for me. Take a look at few of my pins from Pinterest. This one is from the 'To Do List" board. I have already found a bowl like this. Now to paint it…….if I can convince B to live with more bird decor.
Another one from my 'To Do List', a string art tablet
This bird pillow from Pier1 was on my "Fabrics I Love' board. Very similar to the one I got, right? Actually I think mine is way cooler.
Not sure if I have the sewing skills to attempt these but they are on my To do List.
Source: i-do-it-yourself.com via Whats Ur Home Story on Pinterest
What do you guys say? Time for me to get a pet birdie?