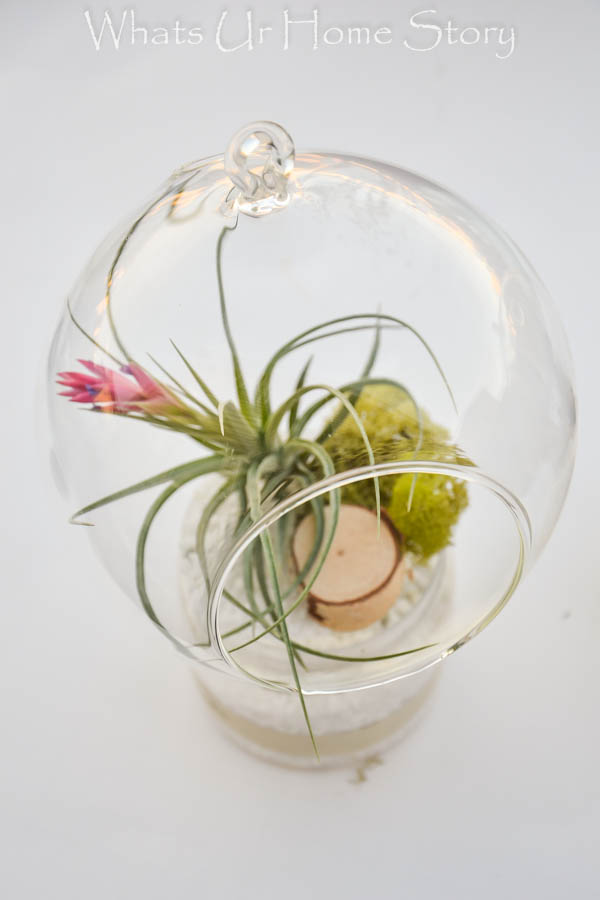 My love obsession with air plant and DIY terrarium continues………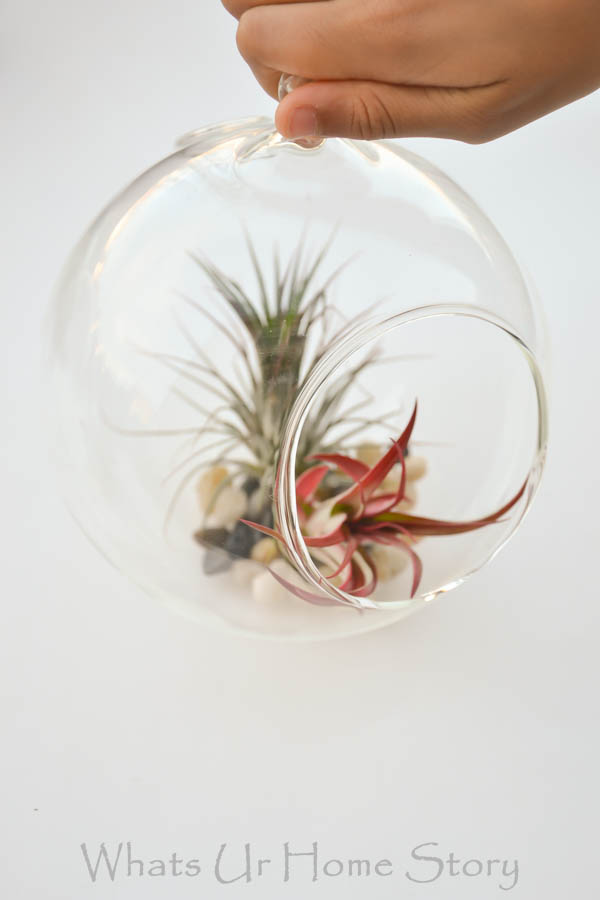 Actually I have been wanting to do something with these glass globes for hanging plant terrariums
 for some time now but never got around to it. Last week when I happened to see them at our local Wegmans it dawned on me that these would make for a great gift. They're cute as a button hanging side by side and are great conversation pieces. They are also easy to make and maintain. All you need are the containers, air plants, and some decorative accessories.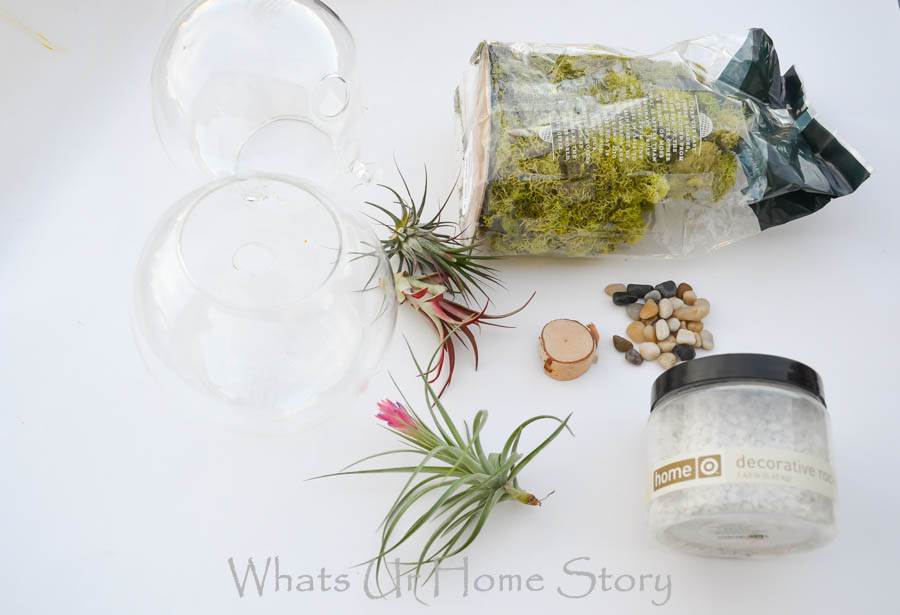 I used river rocks, Moss, a Birch wood slice, and some aquarium rocks that I had on hand.
Method
Clean the glass globes well with a paper towel. Place them on a poster board or a clean surface to work with.
You might need an extra pair of hands to help you out with the next steps. Not a necessity but it is easier to fill the container when someone else is holding it.
For Terrarium #1 I gently placed the aquarium rocks and Moss one after the other.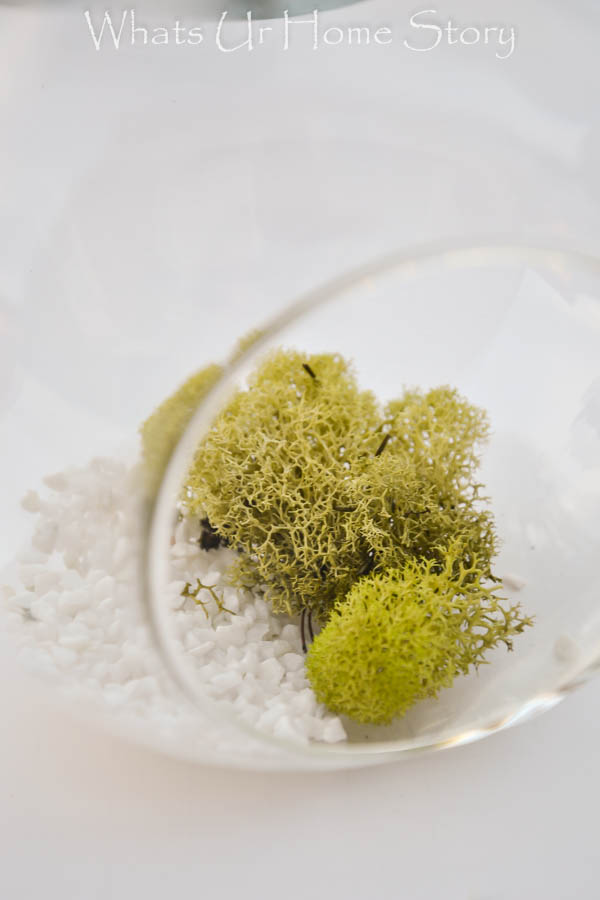 And then placed the air plant towards the back and added the Birch disc, which by the way was sawed off from the Birch branches you saw earlier on my Wave tray.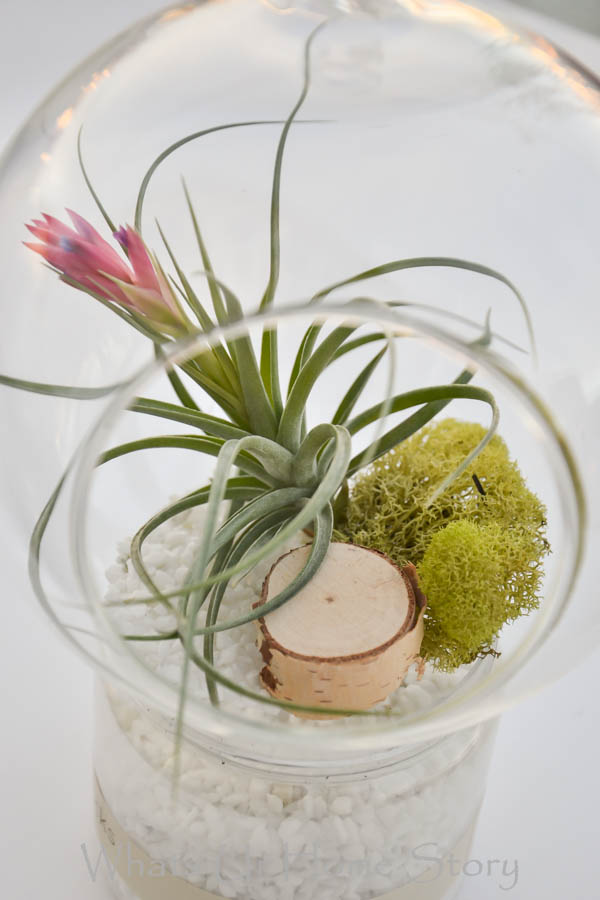 Terrarium #2 was even easier to make. I just strategically placed the river rocks and the air plants (used 2) inside and called it a day.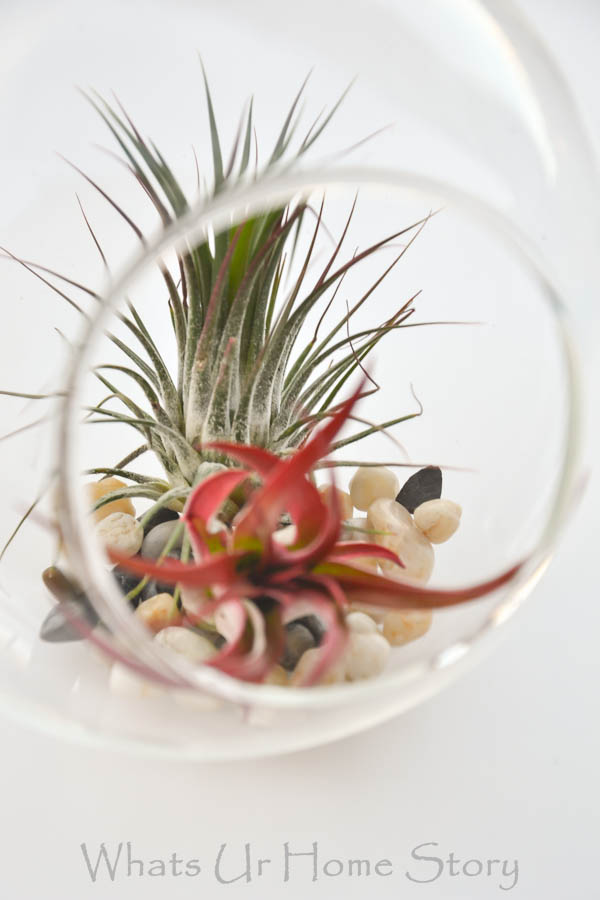 To hang, use a piece of jute twine. I like them hanging side by side at different heights.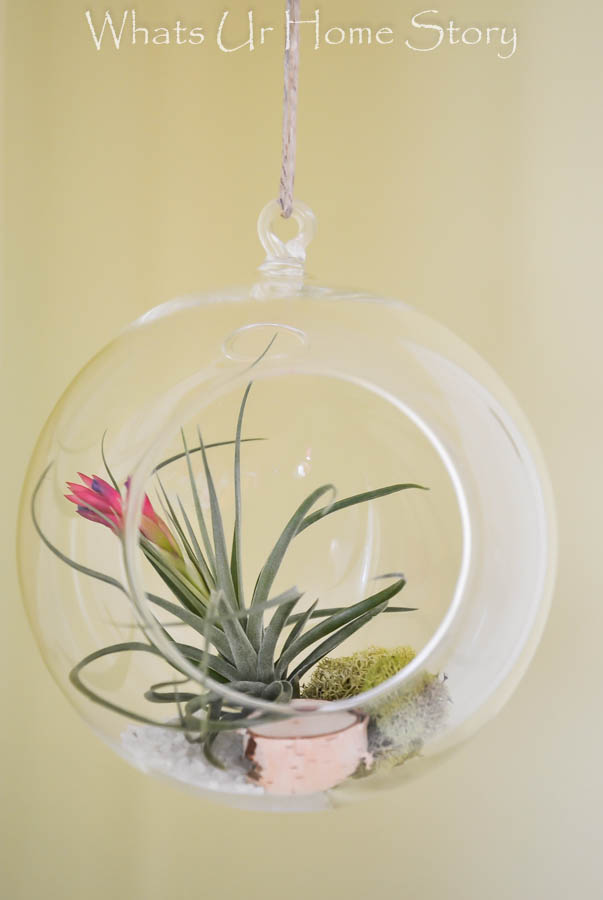 Though they may look fragile and scary to take care off they are absolutely low maintenance, even for folks with a black thumb, just remember to follow these steps.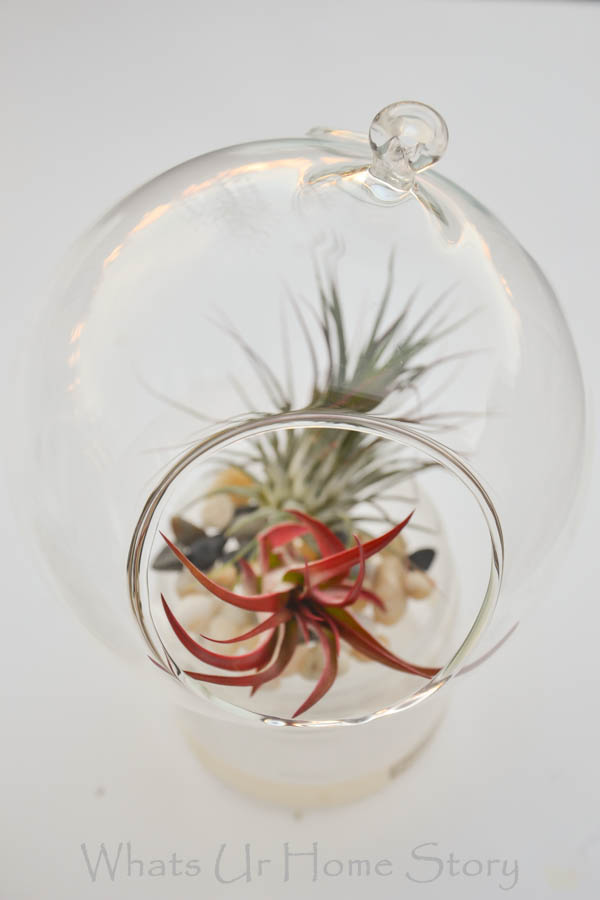 Super duper easy gift idea, right?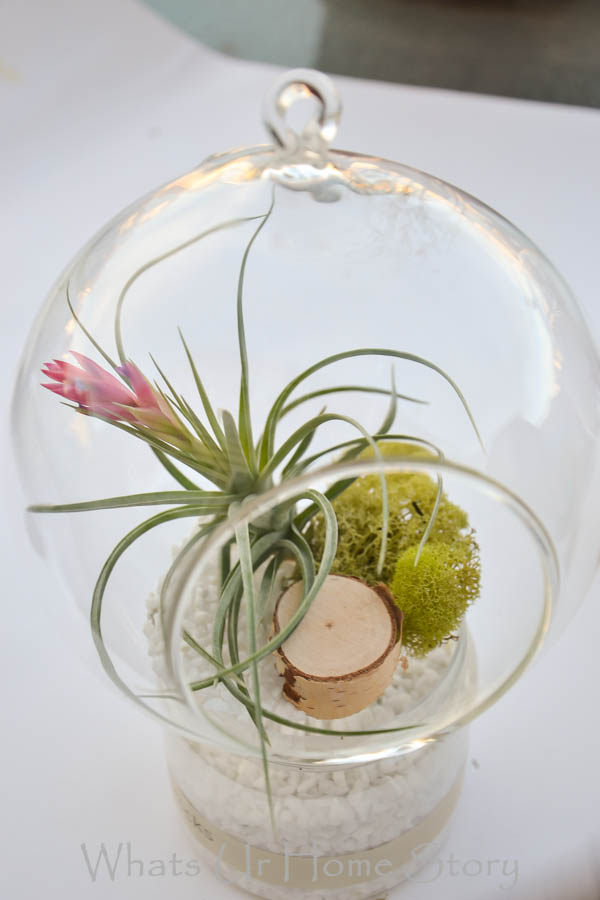 So who is making one of these beauties this weekend?
PS: Not listing out the cost as it was a gift. I got all my supplies at Wegmans.
 *post contains affiliate links
More terrarium ideas;
Corsican Mint and Orange Scented Thyme Terrarium