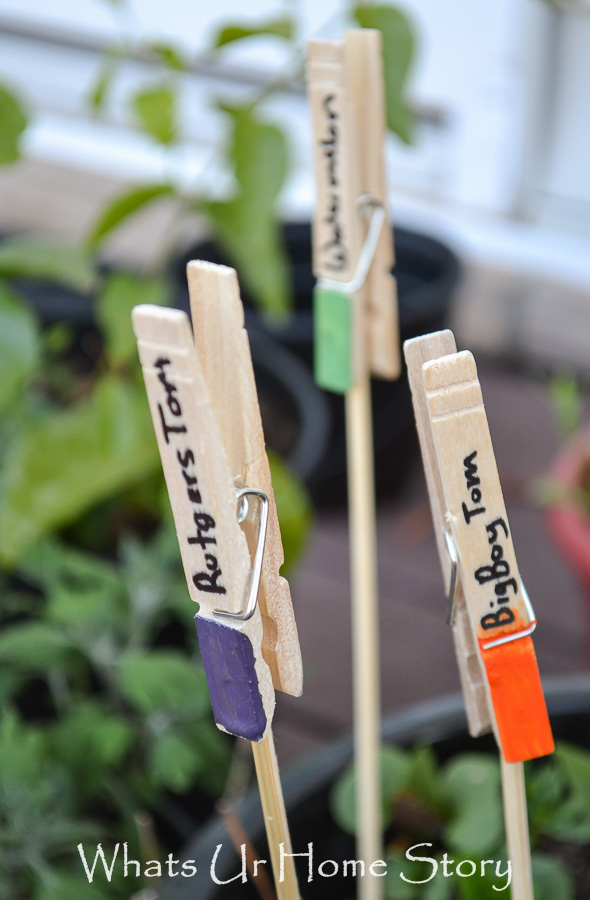 Ever since we made the garden bed and planted lots of veggies the kids check on it every day to see if their plants have grown. It's really fun to watch them claim the plants and try to guess what each one is. You know where this is going, right?………Soon enough there are arguments on whose plant is what and what veggie they were supposed to have planted. So I thought why not put an end to these daily arguments by making plant markers. And since the kiddos planted the seeds/veggies I thought why not let them make the it themselves.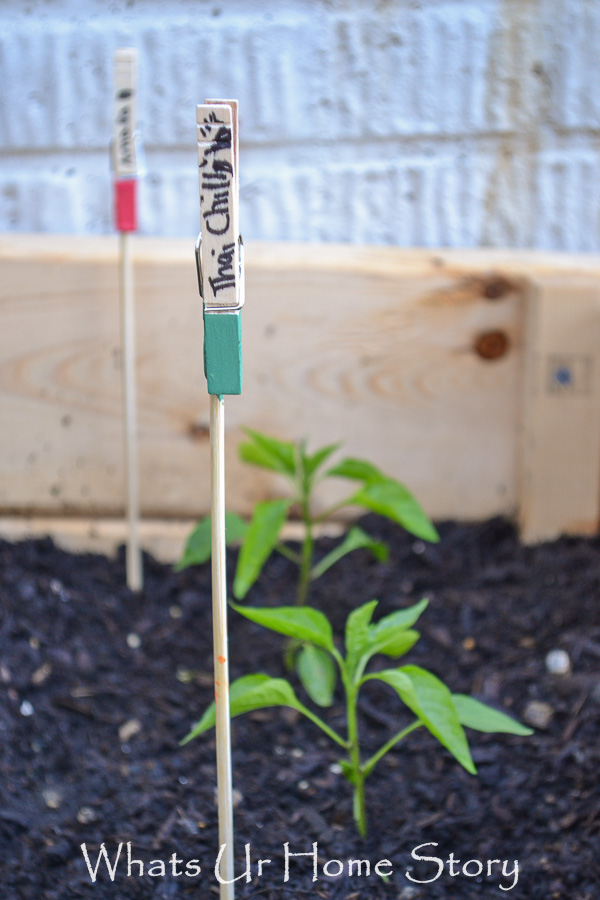 These are super easy to make. All you need are;
Clothespins -I had lots left over from my clothespin mirror project
Sharpie
Bamboo Skewers
Acrylic paint & brushes
Tutorial
Write the names of the veggies with the Sharpie on the clothespins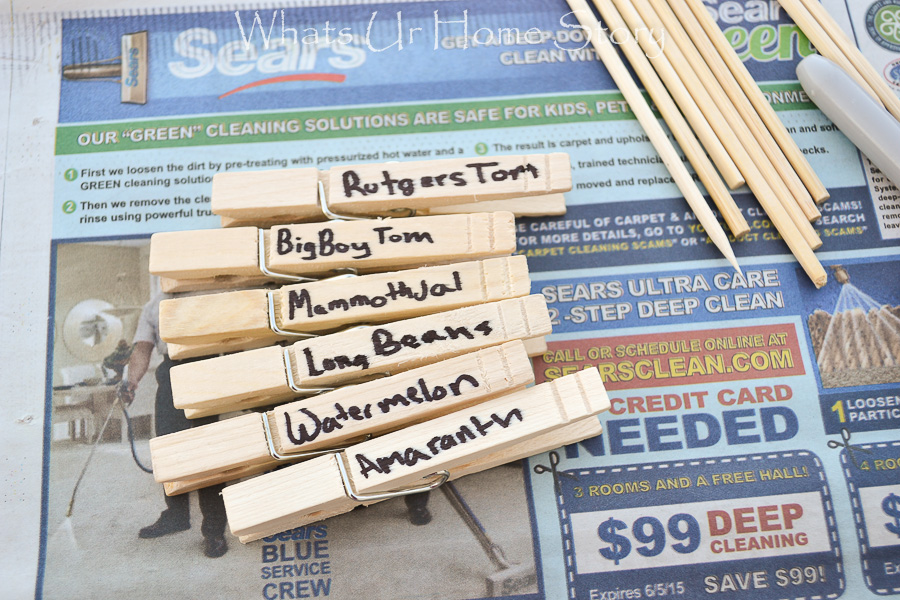 Paint the bottom of the pins with your favorite colors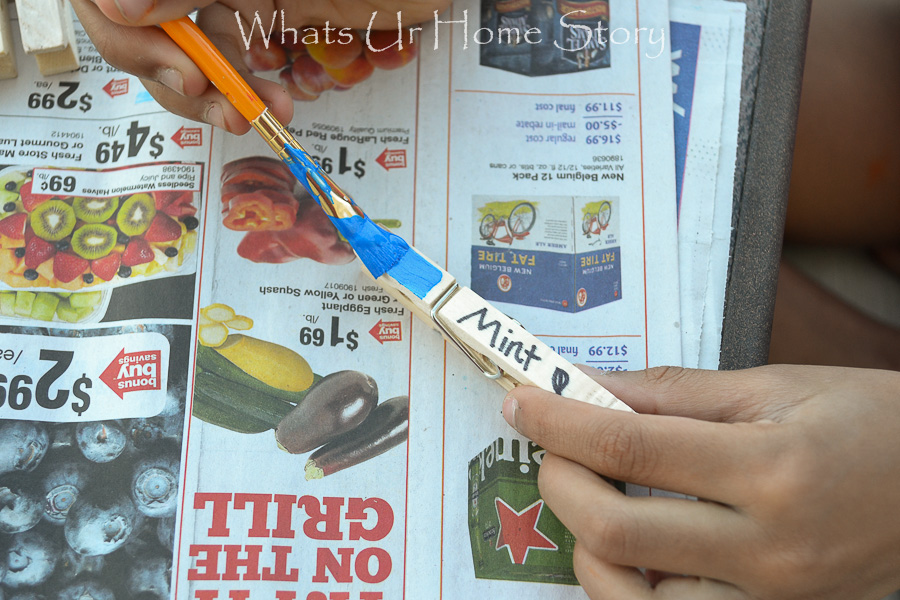 Pin the clothespins on the bamboo skewers and let them dry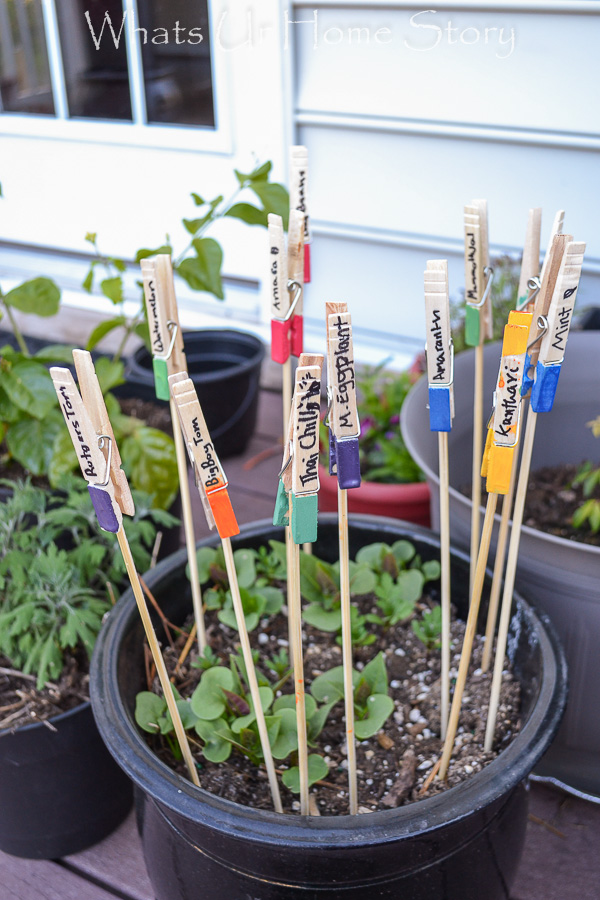 That's all there is to it!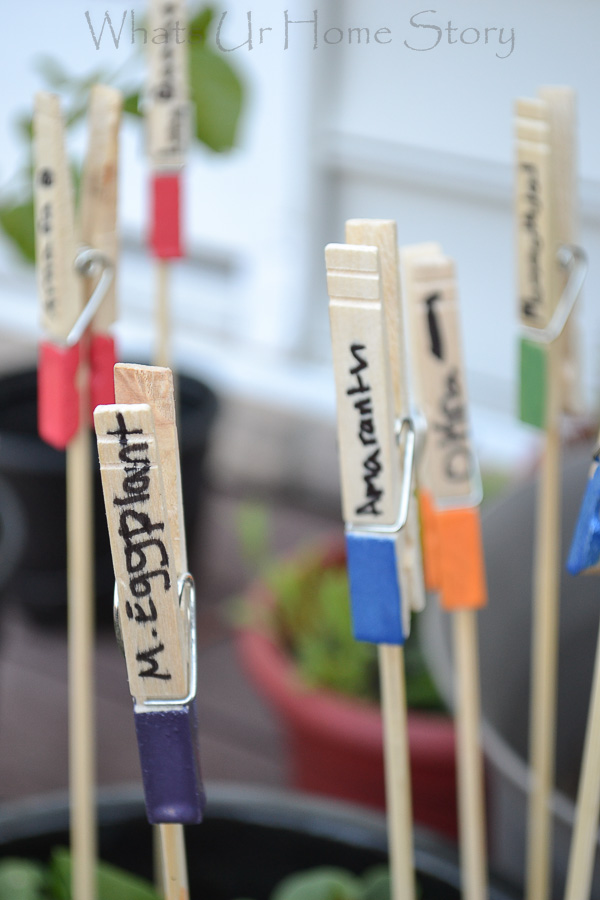 And of course we've no more arguments as they now know whose plant is which.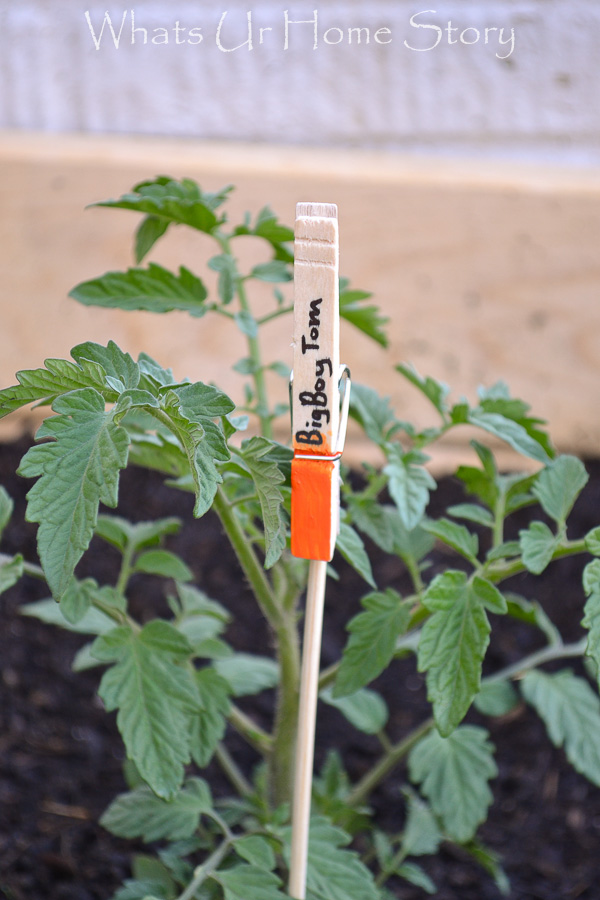 Oh and by the way we lined the edge of the garden bed with pavers and added stepping stones (from Home Depot) to access the hose.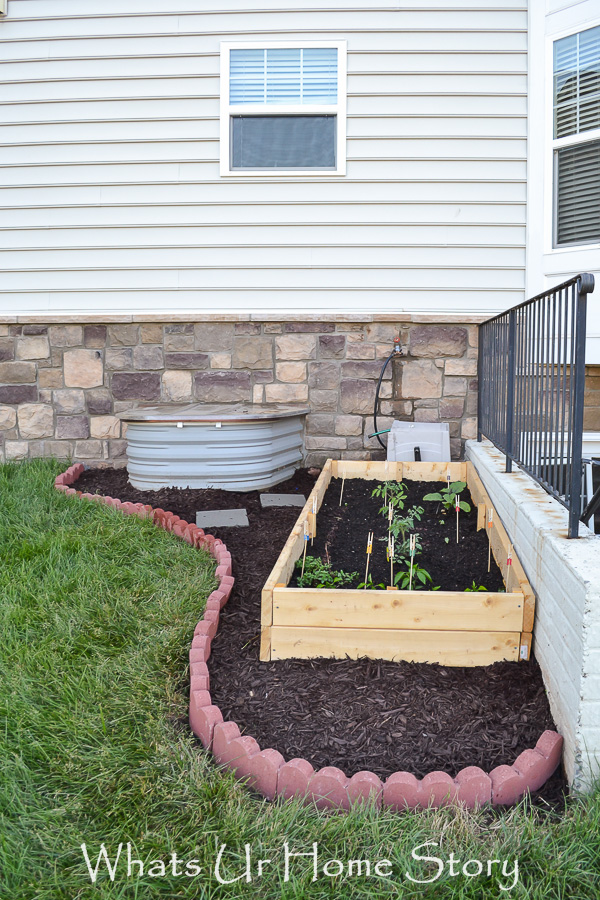 We really love how finished the area looks now.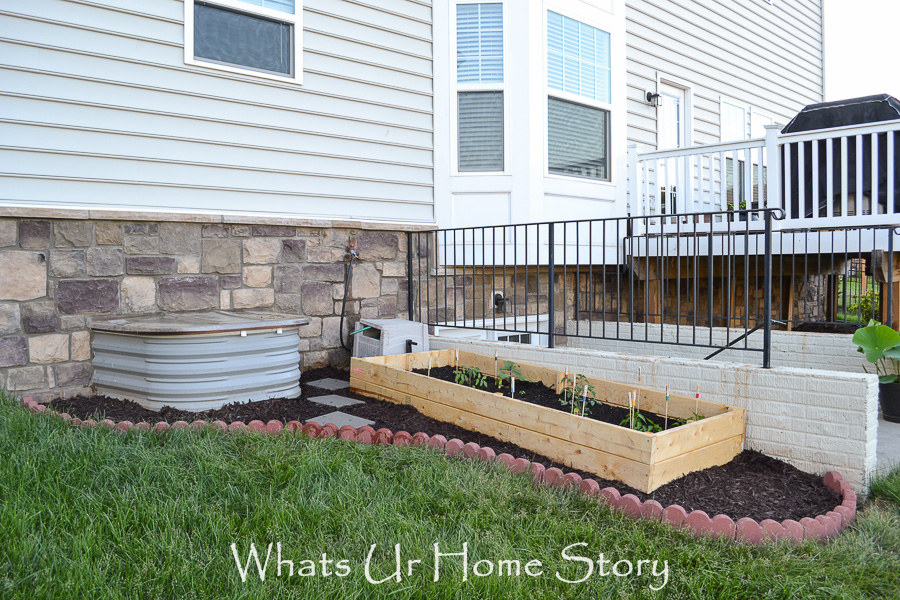 Do you DIY plant markers? How's your garden growing?