Reading my post last week about the Philly Home Show did y'all think that I forgot about you? Nope, not once! I mean, how can I let down my wonderful readers? Amidst the hustle and bustle of meeting and greeting folks I managed to take a few (Iphone) pictures of the booths participating in the decorating section of the show.
First stop, the Crafty Camper, a mobile DIY workshop & market inside a 1972 Shasta camper. Seriously, who wouldn't love to craft in a space like this? Denise, you did a splendid job, I'm so jealous!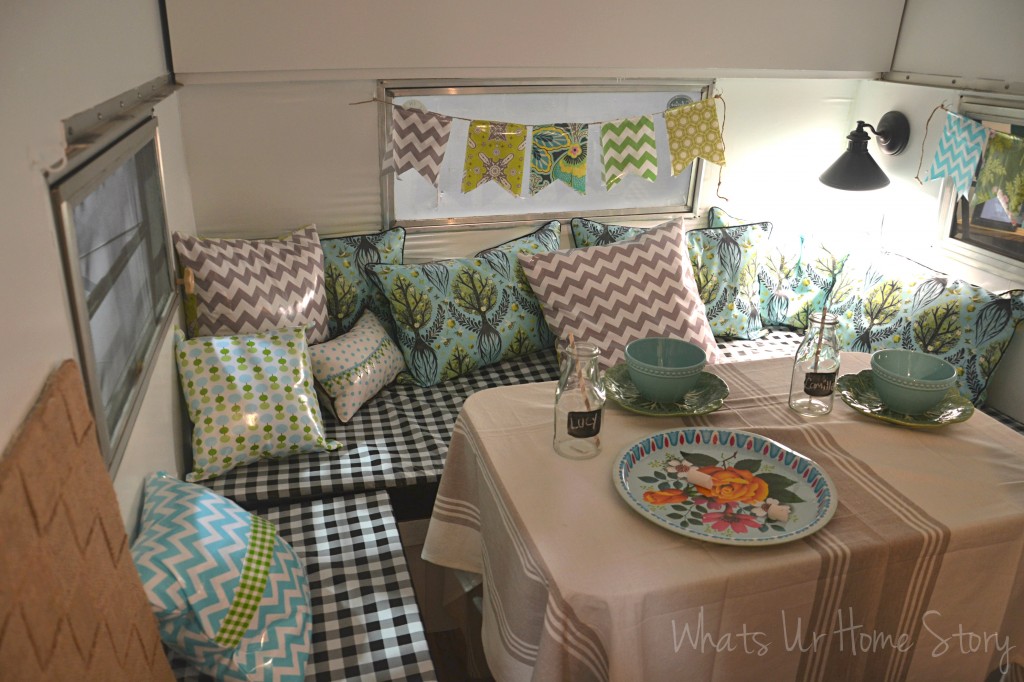 Here's some inspiration for all of you looking to work in the 2014 Pantone Color of the year, Radiant Orchid into your decor courtesy Kyra Shepard of J&L Designs.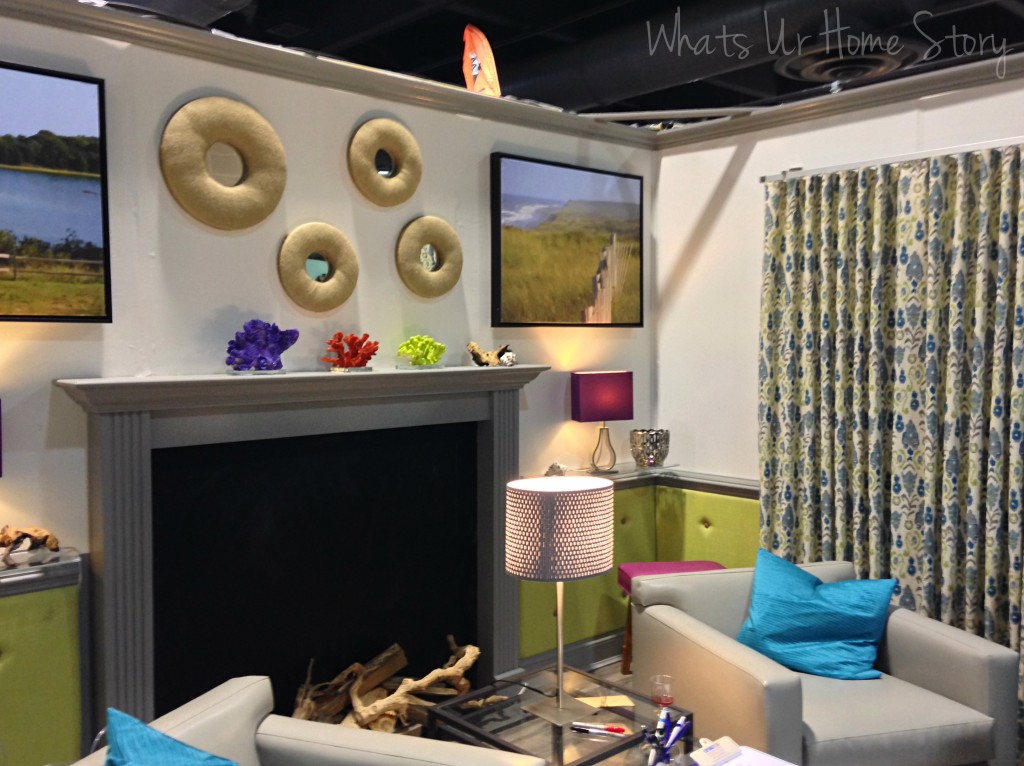 Another fabulous space, a nature inspired desk area by Tina Delia of Delia Designs. As soon I saw what was on her wall I was gushing out all the details about my news paper wallpaper project.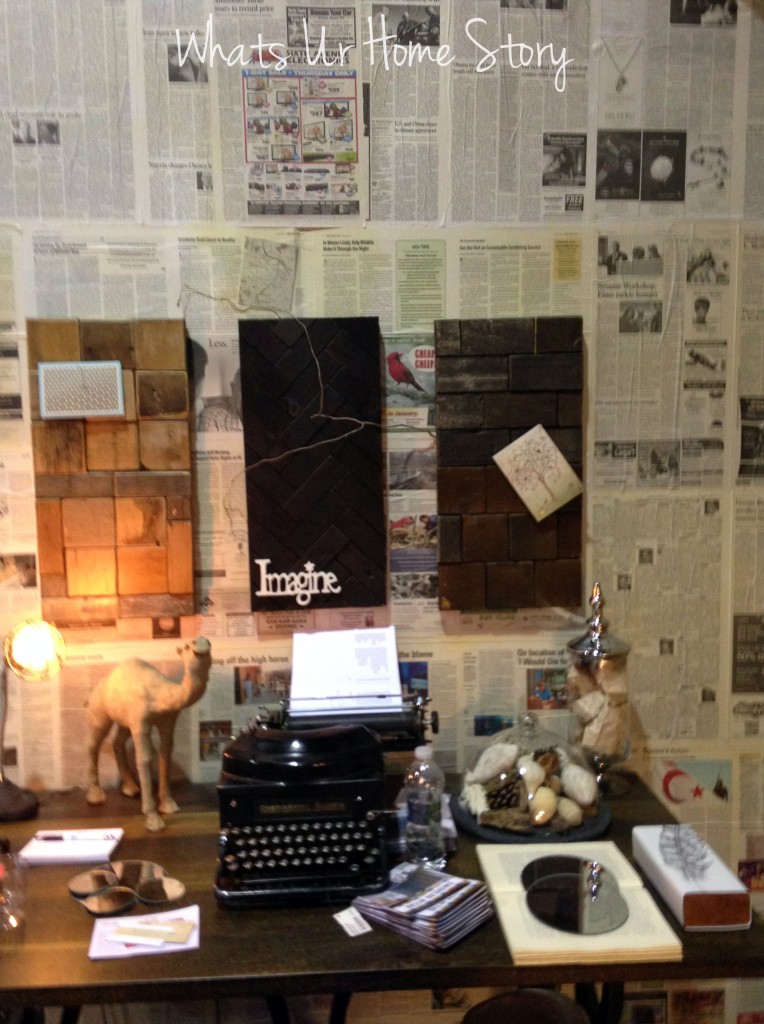 In her case, she had actually glued news paper onto the walls. When asked how you would remove it she said that when applying you have to first stick wallpaper backing (it seems you can buy that separate) using the wallpaper paste and when it is dry glue on the news paper with Mod Podge or wall paper paste. Absolutely love the feather art she used in her room.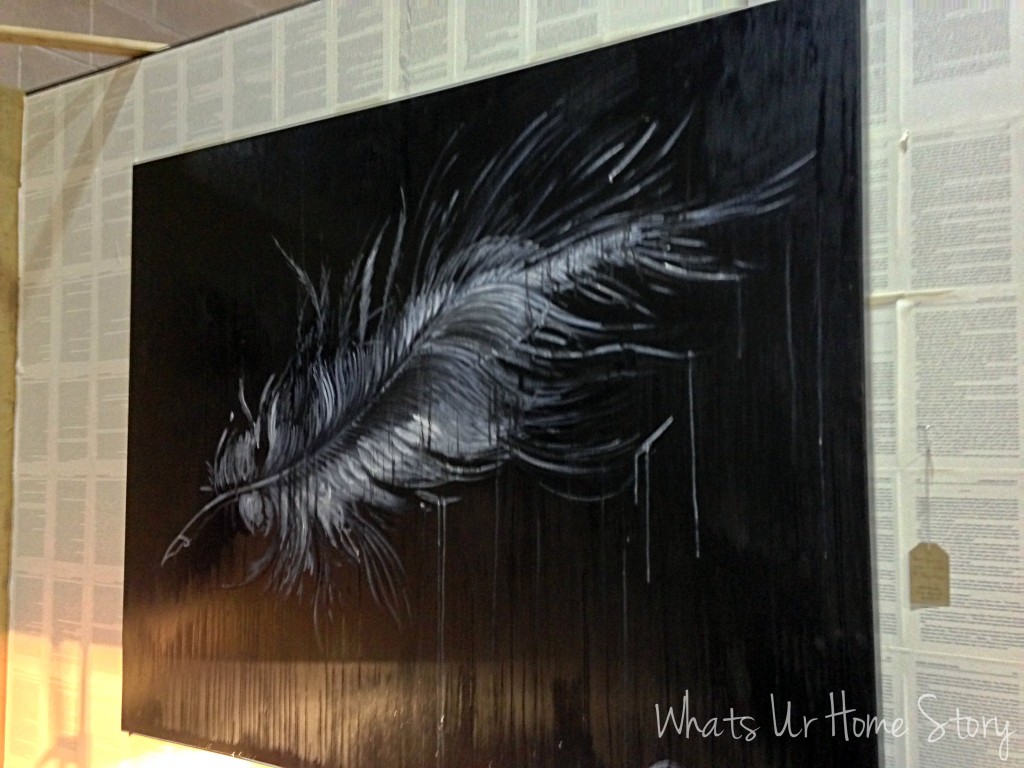 Also present were these two very talented vendors who have a vintage store in PA. They had a lot of re-purposed decor for e.g that writing desk was constructed with salvaged pieces from 10 different things. Unfortunately I lost their business card, so no names. If you know who they are let me know, I can add in the link.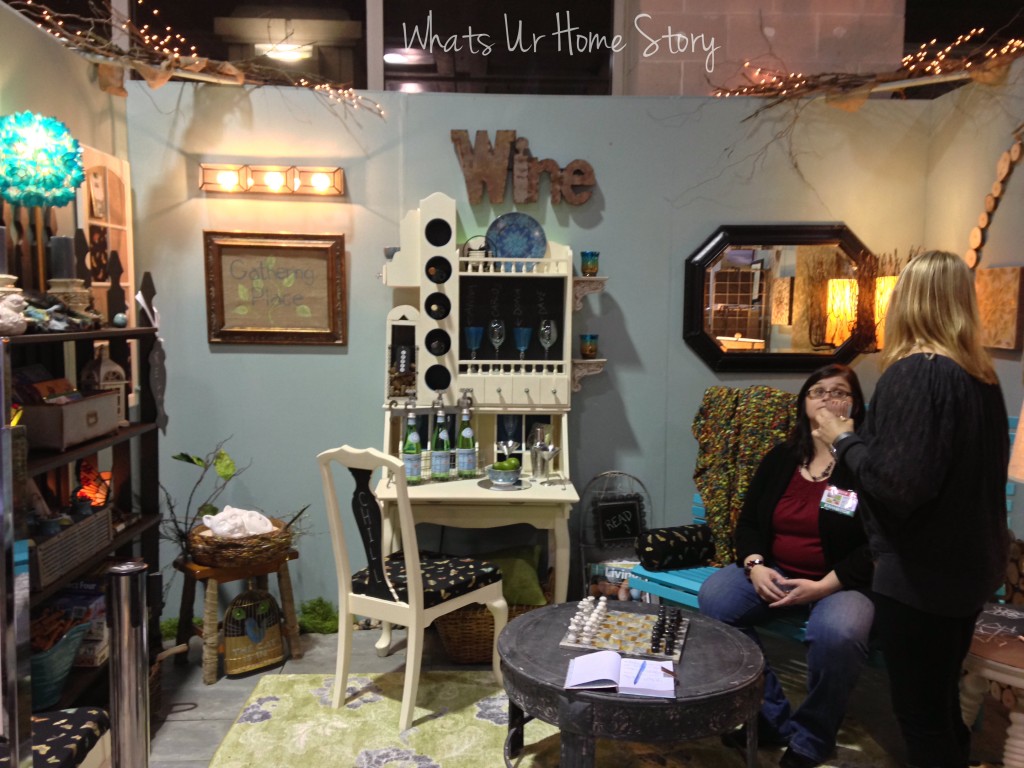 They also showcased very unique beeswax art by their friend, Marissa Halderman from Encaustic Paintings. The artwork is made of beeswax poured (I'm guessing) on natural materials. Never seen anything like this before!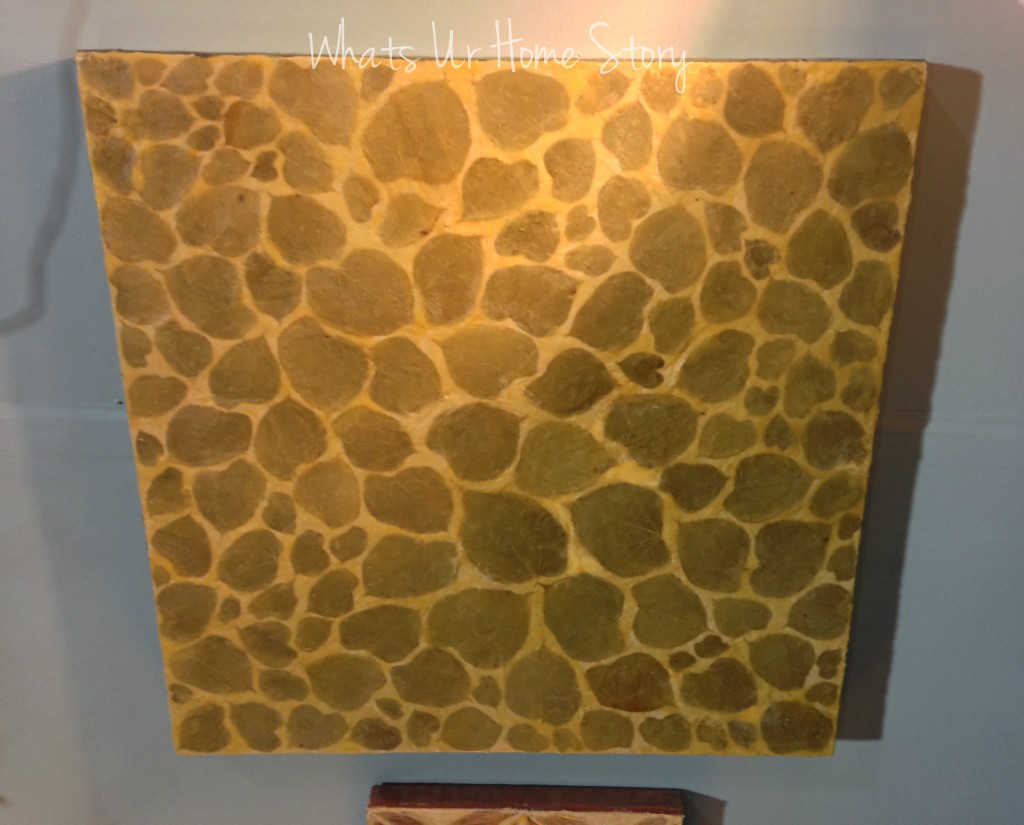 More beeswax art.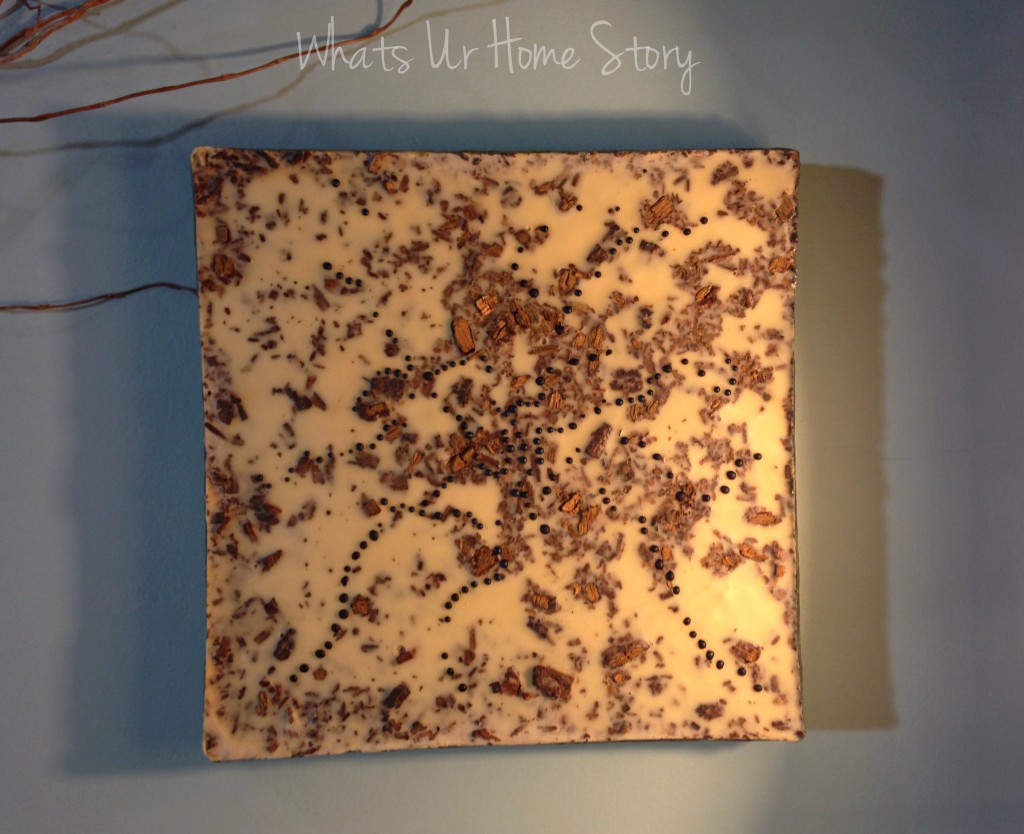 You guys heard of beeswax art? Which booth did you like the best?