By the time I discovered Campaign furniture it had already become a prized home decor item, selling by the $100's even for a small piece. For those still in the dark, it is basically any type of furniture that could fold or break down easily for travel. Historically these were used by militaries as they had to pack up and move frequently. The trade marks of the style are brass corners to protect from wear and tear, strap work, and removable legs.
My recent mission; to find a campaign chest on Craigslist for that unfinished corner in our living room. And I almost did find one 3 weeks ago. This Bernhardt beauty was listed for $45 (mirror n all) in our area. My eyes popped out seeing the price tag. These pieces are so hot that the dresser below sells for around $300 on Etsy! Larger pieces can range in the $900's – $1k +s. The measurements too were perfect and I reached out the moment I saw it and sat tight. Minutes gave away to hours, still nothing. By next day I was desperate and followed up. Nope, nothing. Plan B; I tried from B's email ID. This time the seller responded! I was like, "Ya sure, I can pick it up this evening or tomorrow morning". Again dead silence…Nope….The next day I sent a follow up asking when to pick it up. Nothing! 🙁 So much for getting my hopes high! I guess sometimes if the deal sounds too good to be true it is not!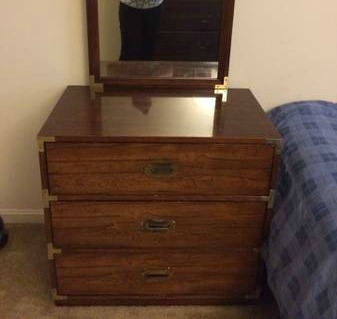 The whole episode got me wondering what folks sold these for in other parts of the country and thus the Campaigning hunt began!
In Pheonix, Arizona this 40 years old Yellow and White dresser in good condition was listed for $60! Yes, it does need a paint job but remember this style of furniture is solid. They were built for travel, which means that even after 40 years they should be better than most of the stuff that is being built today!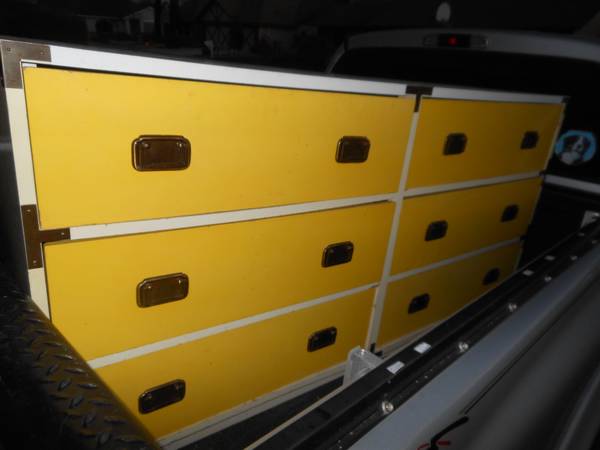 Out in Chicago, available for sale is a  fabulous vintage Bernhardt campaign style desk. Supposedly needs some TLC as the laminate finish has some discoloring and chipping but as the seller itself noted it is great for a beginner DIY project.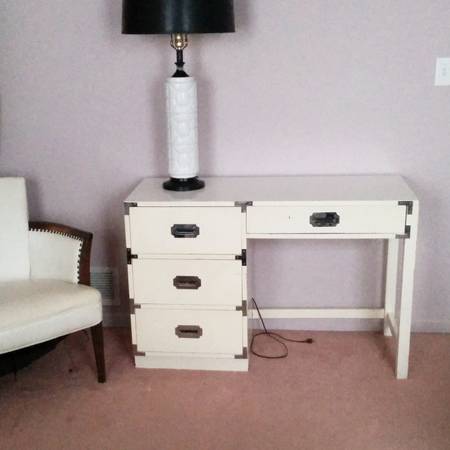 In Ann Habor, Michigan this brand new red storage desk from Target was listed for $75. Granted it is a knock off still a good deal when you consider the retail price of $150.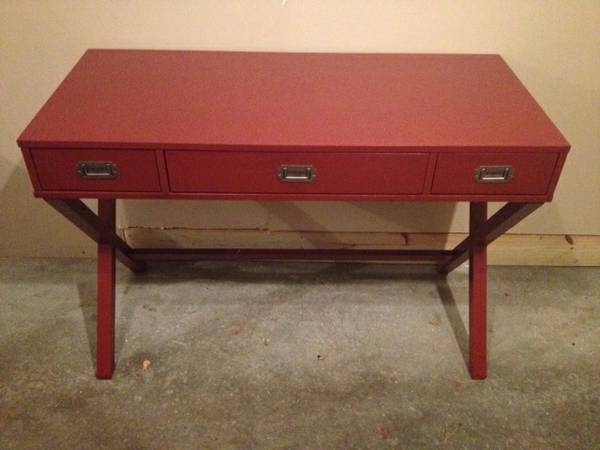 The piece de resistance though is in Philly. This dresser desperately in need of some TLC (per the seller, the bottom drawer front is bowed out a bit and there are some water spots near the bottom) is FREE! My handy Philly, NJ friends please grab this baby up and shower it with some DIY goodness, please…..pretty please….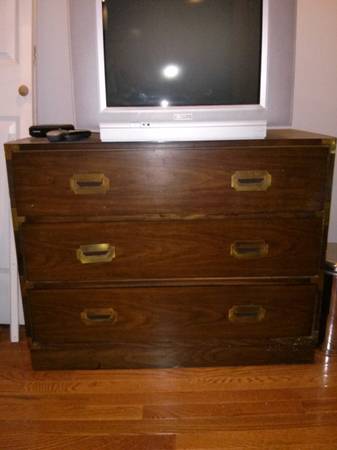 What do you think of the style? Do you Campaign?