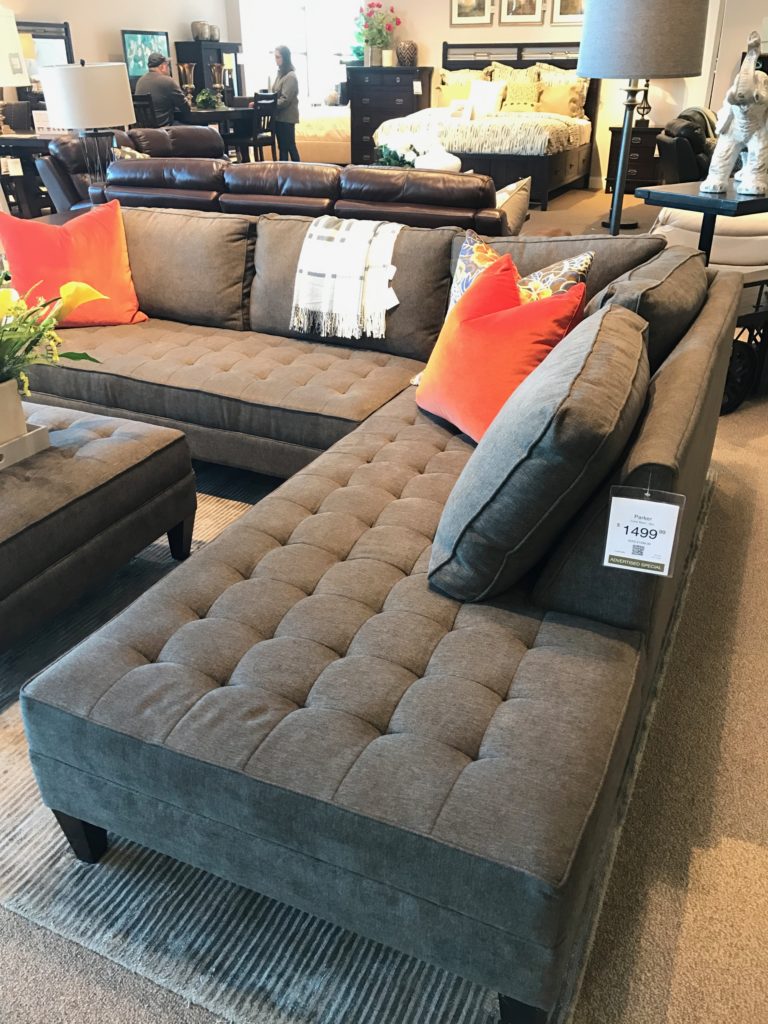 One of our biggest projects this year is going to be the basement hall. The plan is to make it into a cozy place for the kids to hang out with their friends. The room will also double as a family room downstairs. One of the biggest pluses is that we are starting with a clean slate. Late last year we got rid of some old furniture (as in a humongous entertainment center) that was there and added a TV mount to the wall. This picture was taken the day after they picked up the entertainment center, so please ignore the mess. I'd just dumped whatever was in there into the room.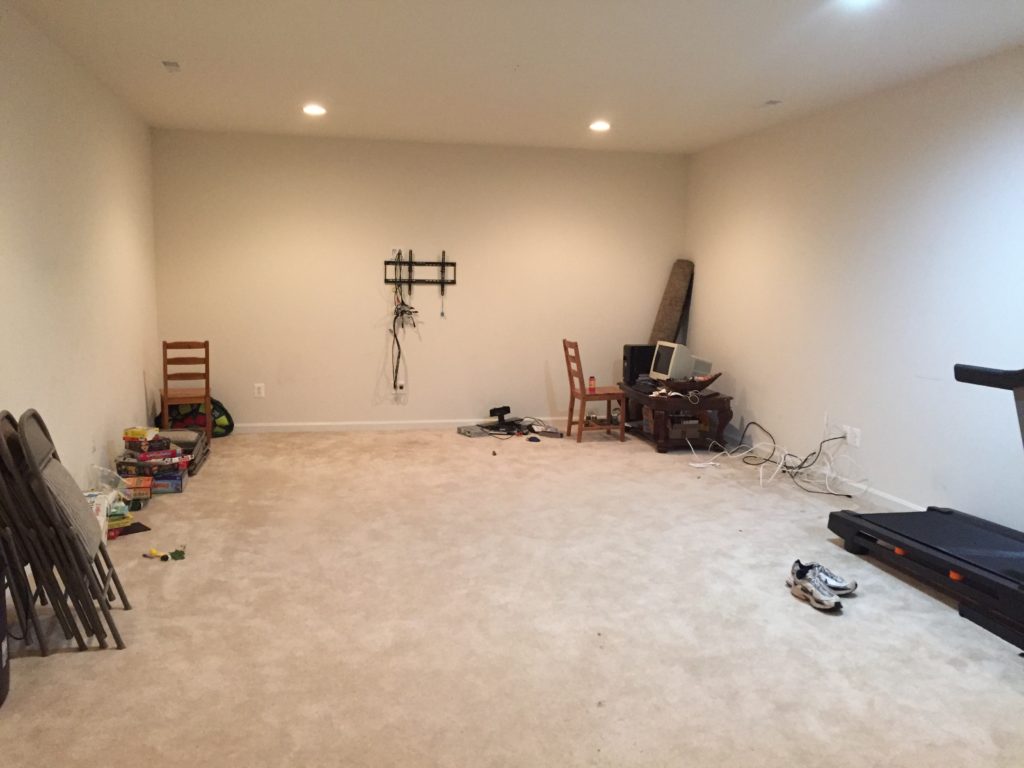 Here's the plan, a modern living space. Did I tell you these days we are digging industrial and modern more than transitional?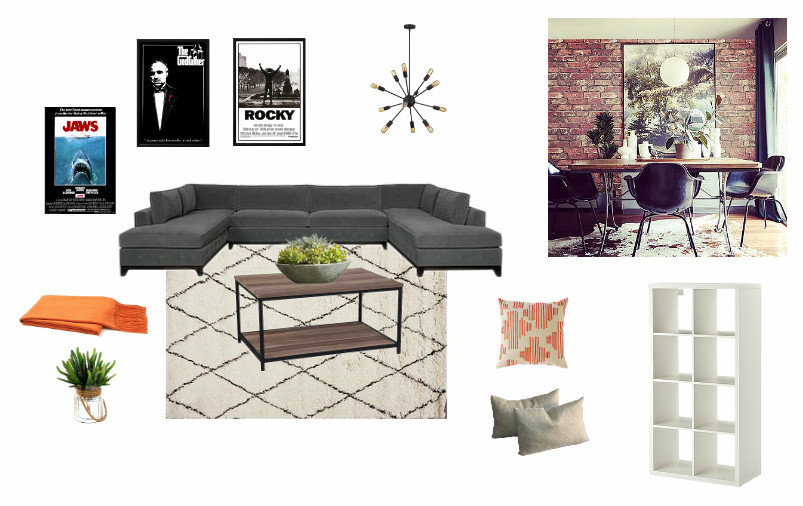 Source 1
 | Source 2| Source 3| Source 4| Source 5| Source 6
I've got a feeling that this one will evolve as we go, especially since I'm not completely sold on that rug. We'll see. So far we've got the sectional in the first picture from Havertys (we got our family room leather sectional from there too) and the IKEA KALLAX shelves. I'm still debating on how to go about the accent brick wall. Do I put up actual bricks or get the brick wall look somehow? If I go the latter cheaper route what to use? Wallpaper? Faux brick tiles? Brick paneling? What do yo think? Have you put up a faux brick wall before?