Close on the heels of my Purcellville antiquing trip came the Groundhog sale at the Old Lucketts Store. It is their biggest sale of the year and I wasn't going to miss it. So I grabbed a friend and off we went on a cold winter morning. I mean really really cold…but we had freshly made Carpe donuts (they were so darn good) to keep us company.
As soon as we parked the car in the fields next to the store and walked into the compound this is what greeted us;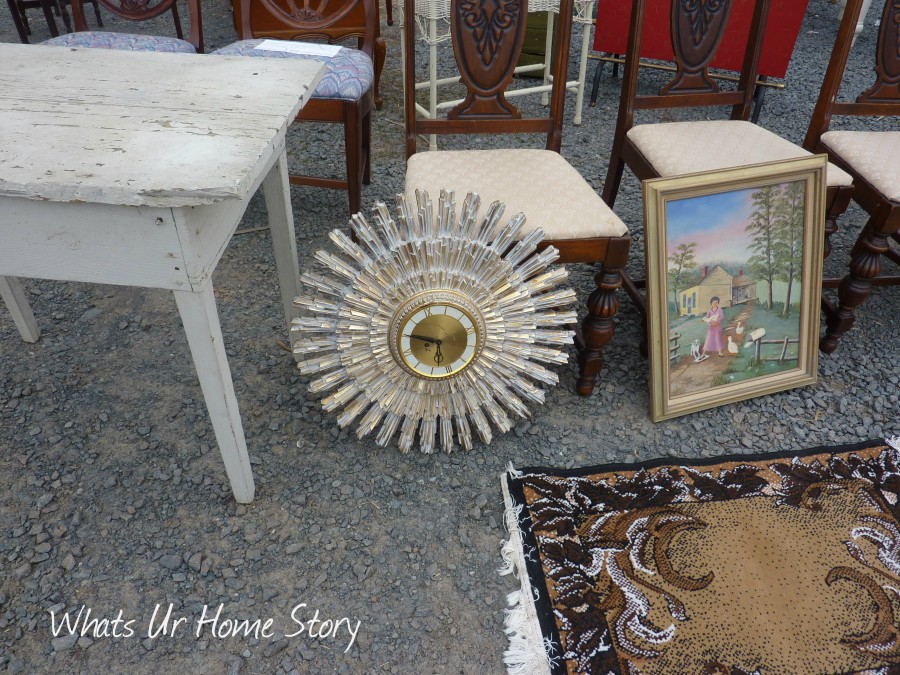 That sunburst clock surely needed some TLC but had tons of potential. Sorry, didn't see the tag for it. How the sale works is if you like something you take the original and sale price tags and bring it to the counter. If you do not see the tags that means someone has already claimed it!
Inside I spotted a grain sack ottoman. Could be a good DIY project?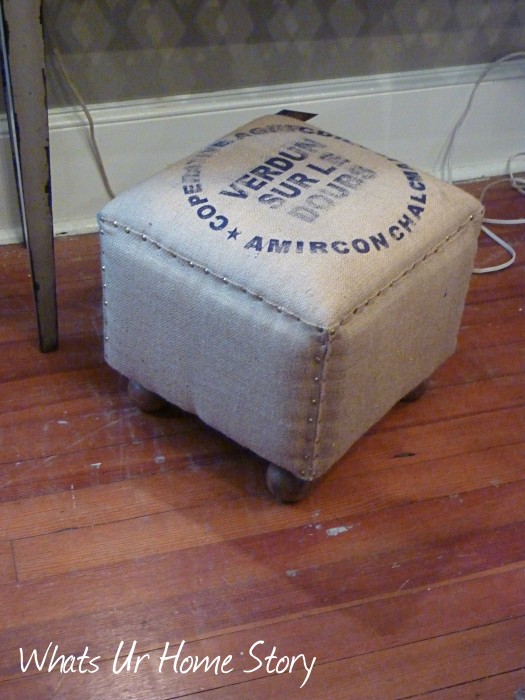 For some reason for the rest of the trip all my camera could see where the lights in the store. No idea why, the store was filled to the brim with goodies and customers. Maybe it was just easier to take pics of the ceiling 'coz it was so crowded?
My favorite and….you know what's coming next. 😉 Ya, the one thing that I regret not getting is the pendant on the right ($98).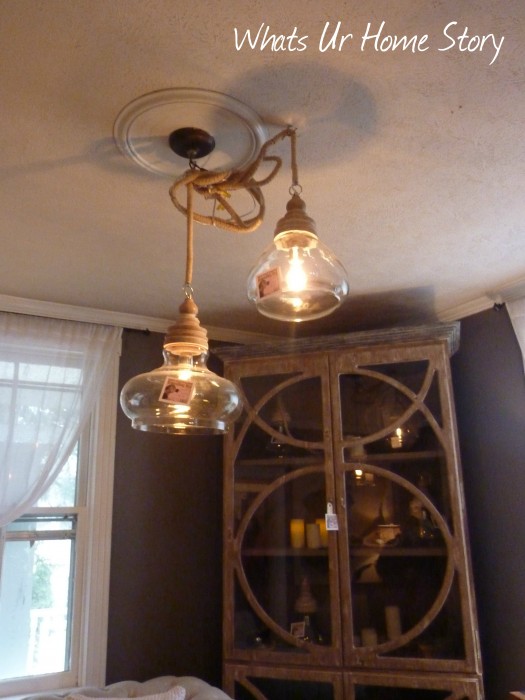 And then there was this beauty, which my friend so badly wanted to take home but couldn't find a place for it. Also for $98.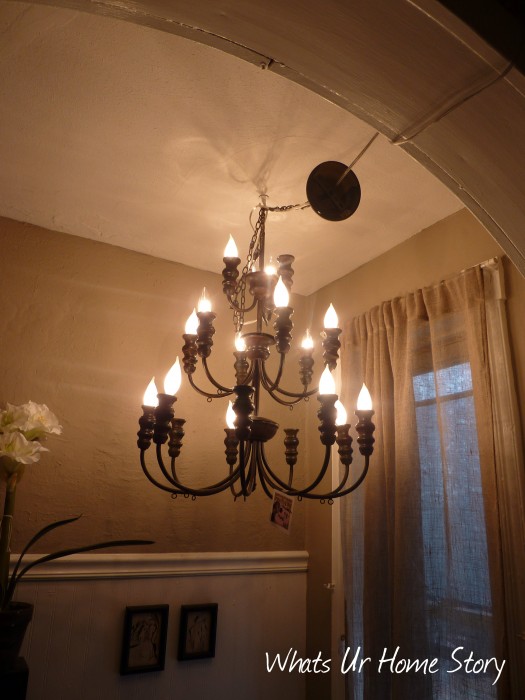 More chandies…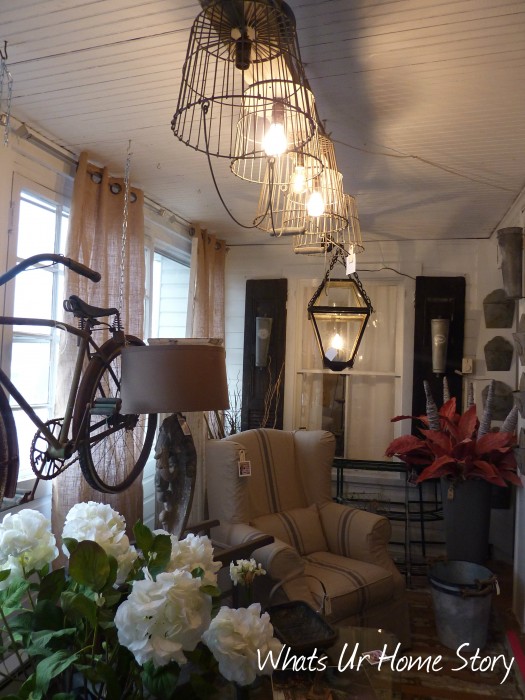 There were even some made of old gramophones.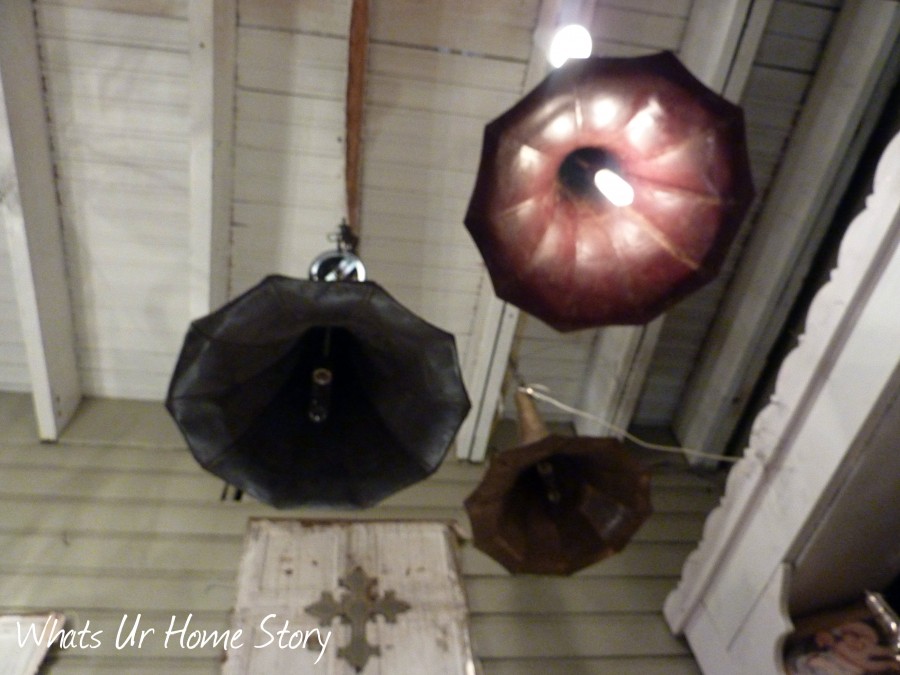 Won't this pretty little thing be a great addition to a cottage style home or a girl's room or even a closet? It was on sale for $98.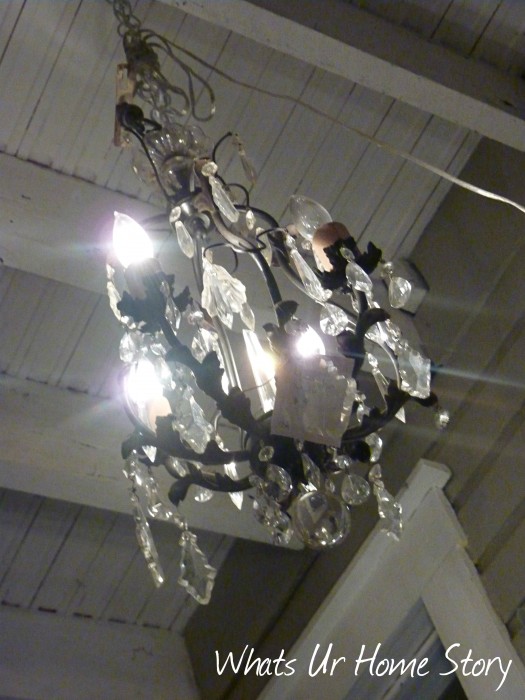 But the items that have me lusting after every time I go into the store are these coral knobs, especially the red ones. These are $10 a piece and were not on sale that day. That's a bit on the high side for moi so I'm waiting for the right piece of furniture to come by to get those.
Oh, I ended up buying a medium size strawberry pot and vintage cow bell each for $4. Will post pics soon.
What would you have gotten if you had been in the store?