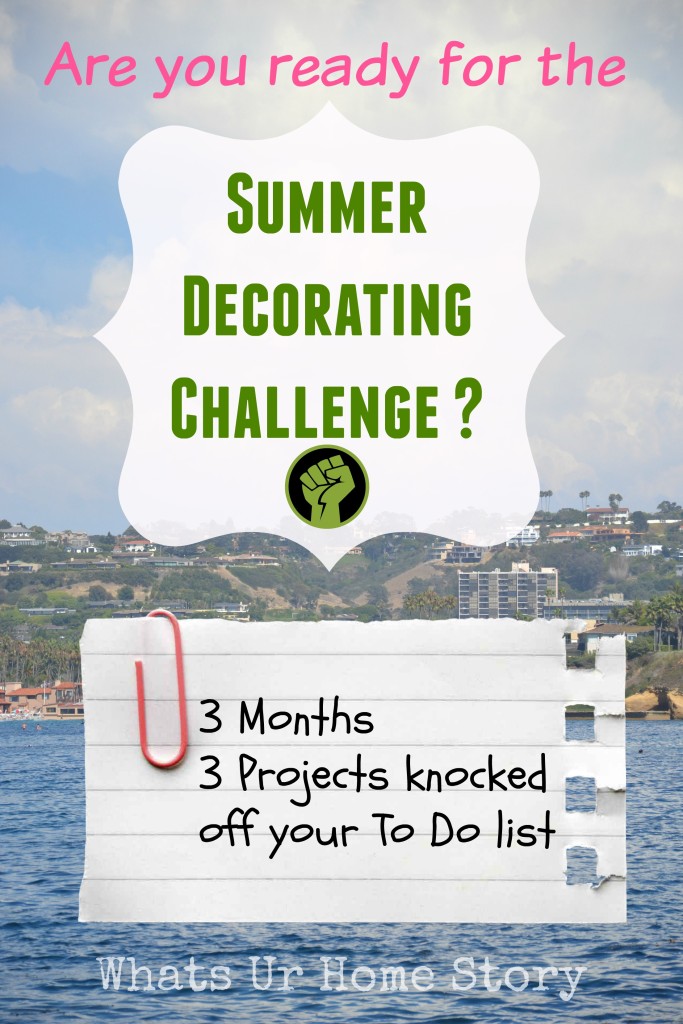 Happy July! Today we are kicking off our Summer Decorating Challenge. Are you ready to knock some decorating projects off your To Do List? The theme for July is "Give new lease of life to something old".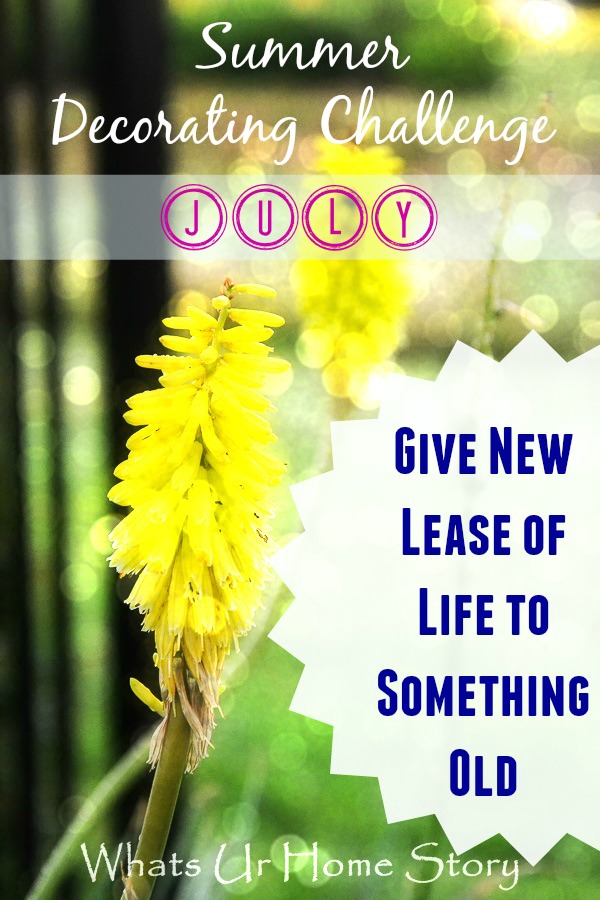 We are not talking about a major makeover, any project that fits s the theme would do. It could be an old piece of furniture in your home or a thrift store or yard sale find. You don't even have to do a complete makeover you can just repurpose something old finding new ways to use it. You have the whole month of July to work on your project.
When your project is done post the before and after pics to the Whats Ur Home Story Facebook page. Or you could email them to me at [email protected]whatsurhomestory.com. I'll then add them to the Summer Decorating Challenge album so we all can get to see what others were up to.
So do you have an idea on what you are going to work on in July? I have my work cut out with a pretty vintage frame I found on your local yard sale group. See what I did with it here.
Can't wait to see all your projects!