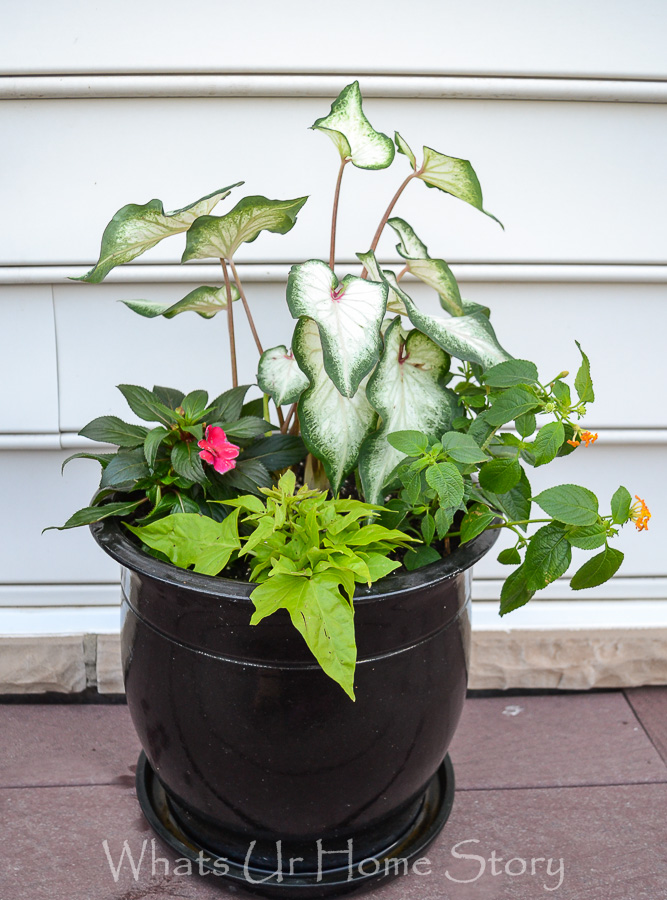 The last few weeks we have been busy sprucing up our yard, porch, and deck. To me any place in the home where we spend more than half an hour, be it inside or outside, calls for plants. With the good weather finally here we are out on the deck more often and that means time for container gardens all around. Our deck is East facing and being part of new development there is hardly any big tree around. So in addition to being showy and colorful the Summer blooms that we pick have to be sun tolerant.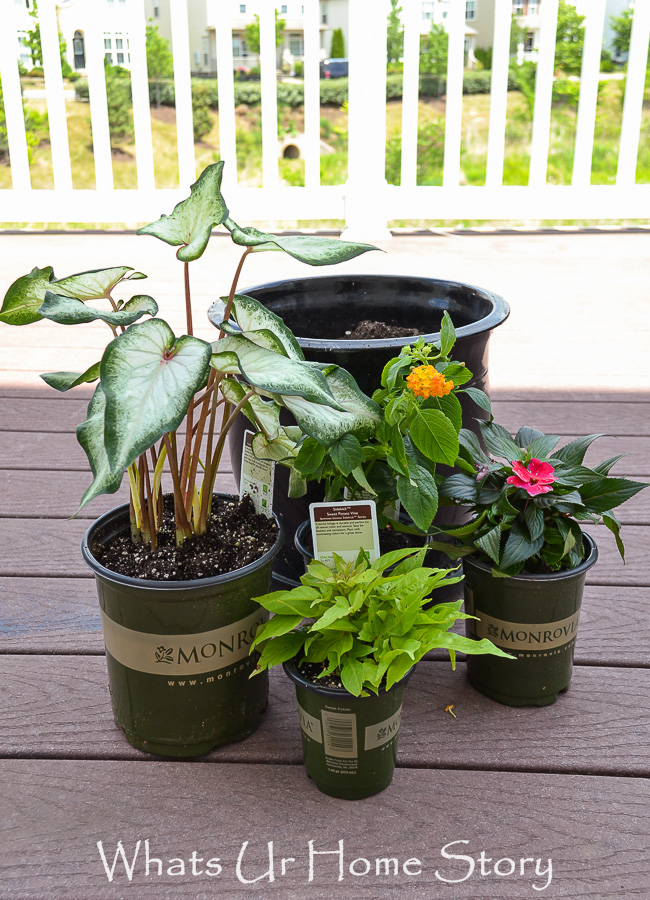 For this container I went with all Monrovia plants as I have used them before and love them. They are available at Lowes (which usually has a much better plant selection that the other big box store) and garden centers. Best of all the plants are always healthy and robust.
The trick to making a container garden work is to choose plants based on their growing habits and type. You'll need a;
Thriller – A tall attention grabbing plant that pulls your eye to the container. In my case it is this beautiful White Wonder Caladium.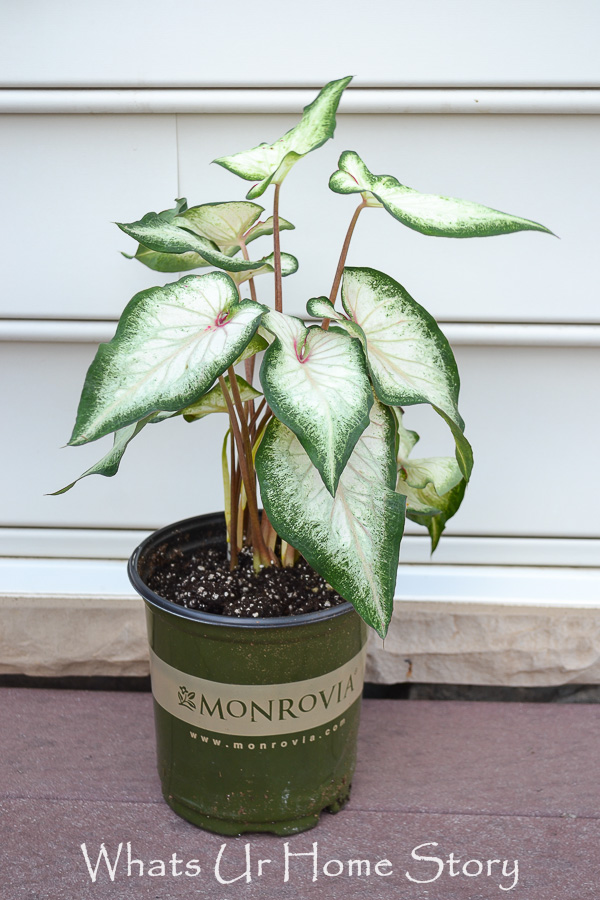 Filler – There can be 2 or 3 types of fillers depending on the size of your container. Here I've used New Guinea Impatiens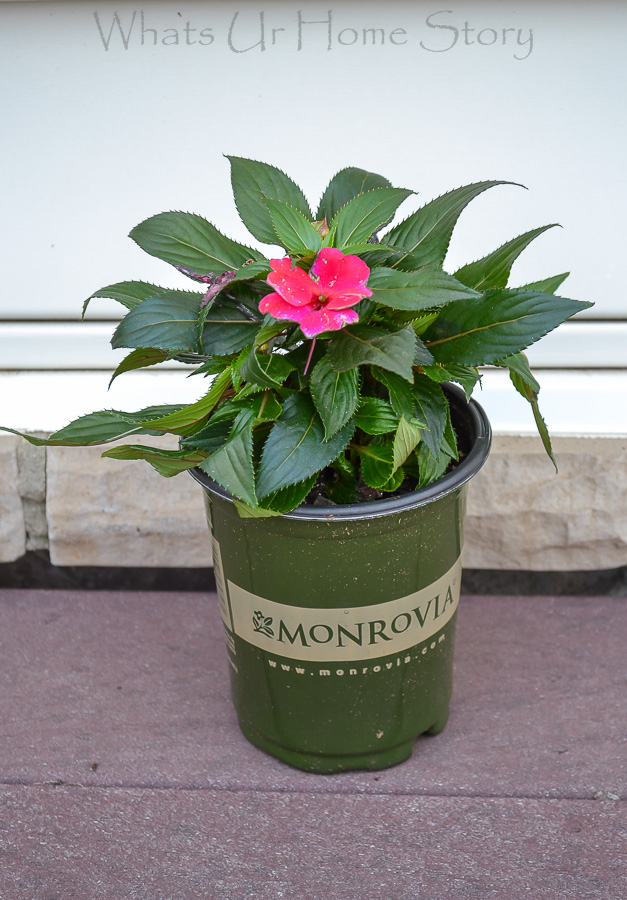 and a Summer favorite of mine, Lucky Lantana.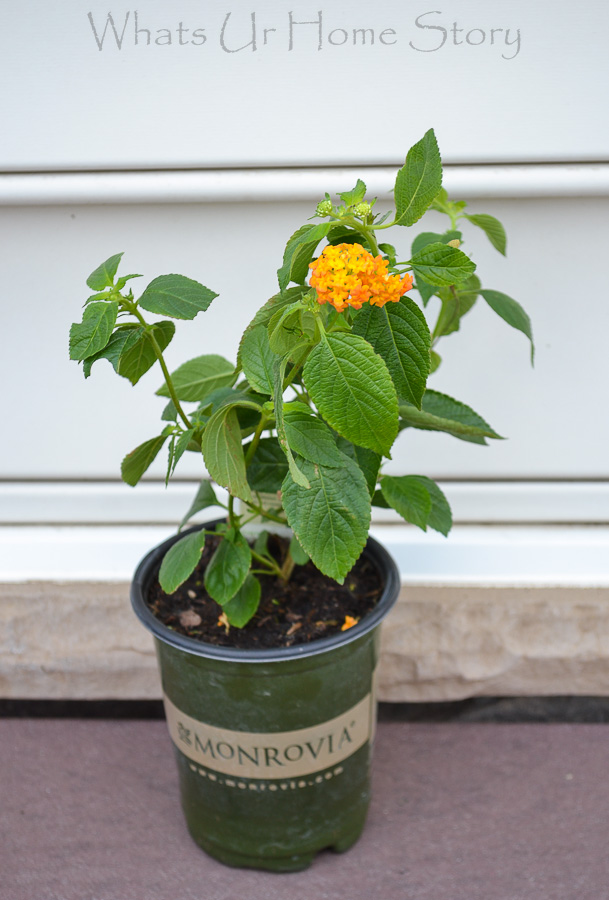 Spiller – These are plants that spill over the side of the planter adding interest to the bottom of the planter. I used a light colored Sweet Potato Vine.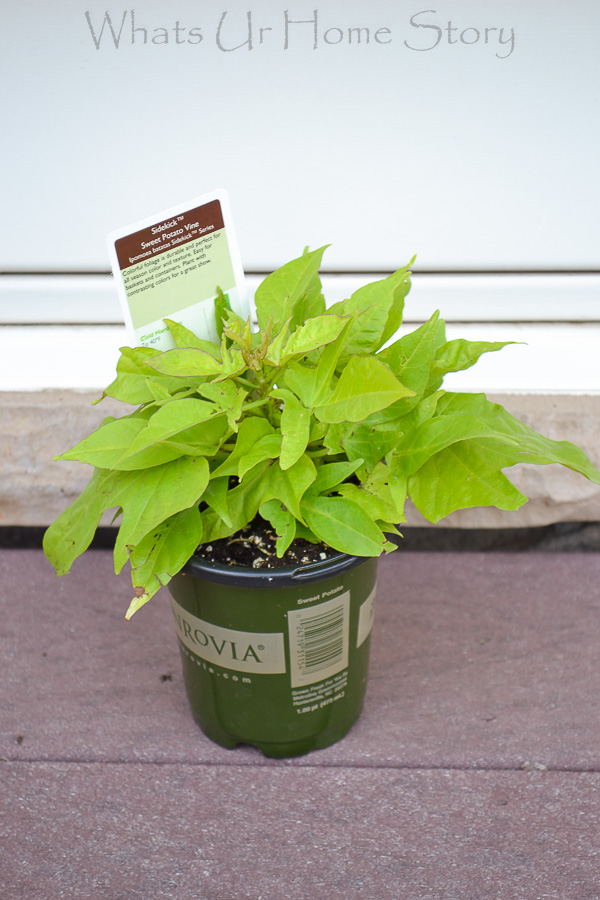 Adding the thriller, filler, and spiller plants to your container will ensure that the planter is well balanced and will keep the eye traveling from the top (thriller) to the center (filler) and then to the bottom (spiller) of the planter.
Can't wait for the plants to fill in. I love the crimson centers of the Caladium leaves and how it complements the hot pink impatiens.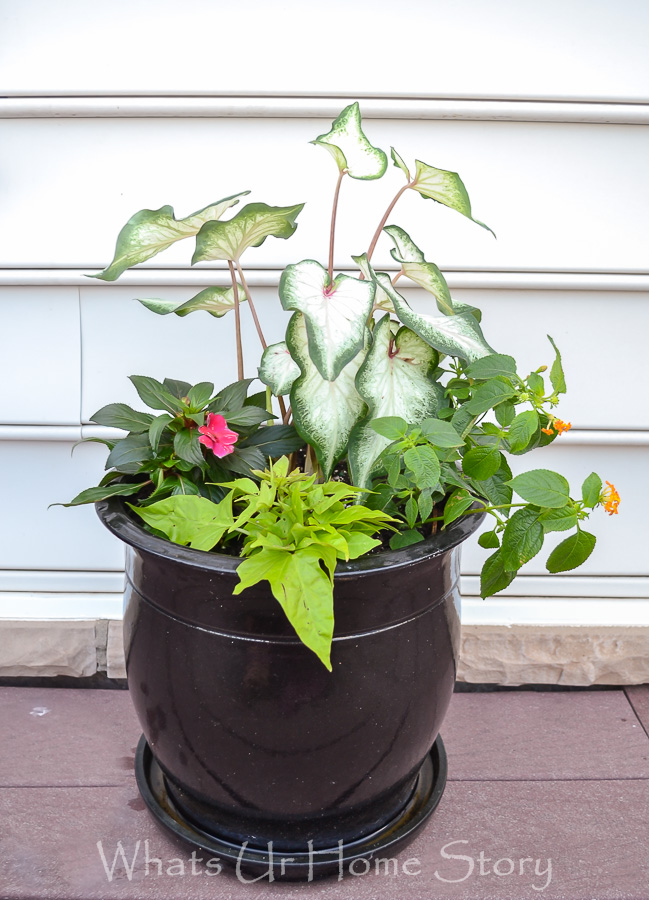 You know what else caught my eye at Lowes? Another Monrovia gem; the Orange Marmalade Firecracker Flower!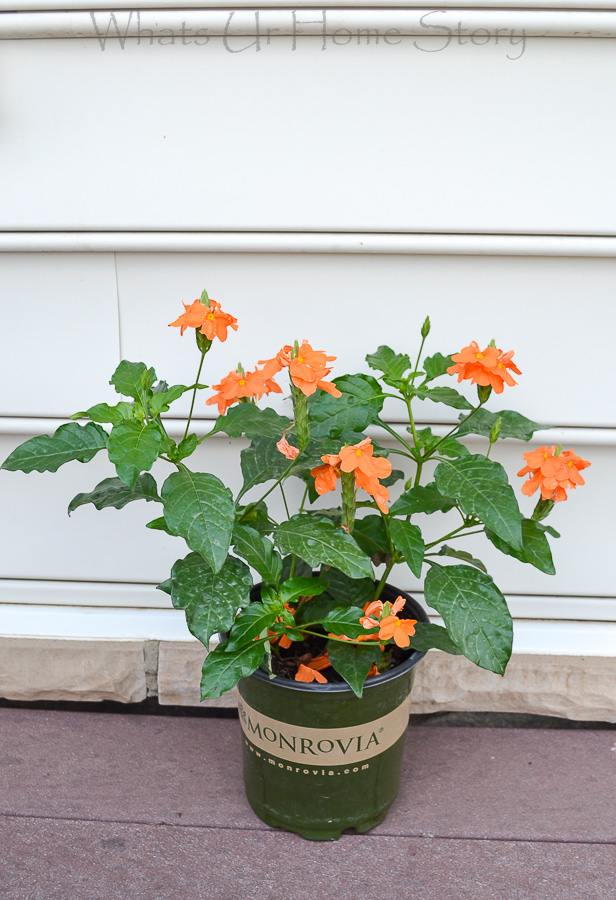 Talk about nostalgia! Growing up in the tropics this ultra colorful flower was all around. What the heck this one along with the Jasmine could give the Lotus a run for its money as the national flower of India! It is that popular. I remember at my grandma's we used to have an entire patch of the Firecracker flower and it was indeed a sea of Orange in summer. This is one plant that is so showy that it really doesn't need any companion plants along side. Due to its unique size and growing habit it is the thriller, filler, and spiller all rolled in one! I'm so happy that I came across this little piece of my childhood so many miles away from where I grew up and now can enjoy it in my garden!
Speaking of interesting plants, did you know the Monrovia website has a lot more info on them, even rare tropical gems like these and how they will work in your zone and heat levels?
Have you come across a long lost flower/plant from your childhood after many years?