Fresh grass growing out in the yard, tulips and daffodils waking up from their long slumber, tree branches adorned with a million flowers swaying in the gentle breeze…..that's Spring in one line. However to enjoy this beautiful but pollen ridden weather we, allergy sufferers need to dose up on meds, which I'm totally fine with. But the moment I want to open the windows and let the fresh Spring air into my home the trouble starts. It's a shame that by opening the windows even for a few hours I'm setting myself up for a day and even night long battle with allergens. The very least I can do is to keep the air inside my home pollen free. With the windows still closed and fresh air out of bounds for another month or so how do I get my home to smell Spring clean?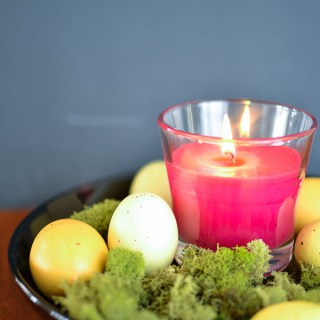 Scented candles!!! My favorite so far is this Poppy Groove by Glade that I've used in an easy Spring centerpiece (yes, easy is the name of the game).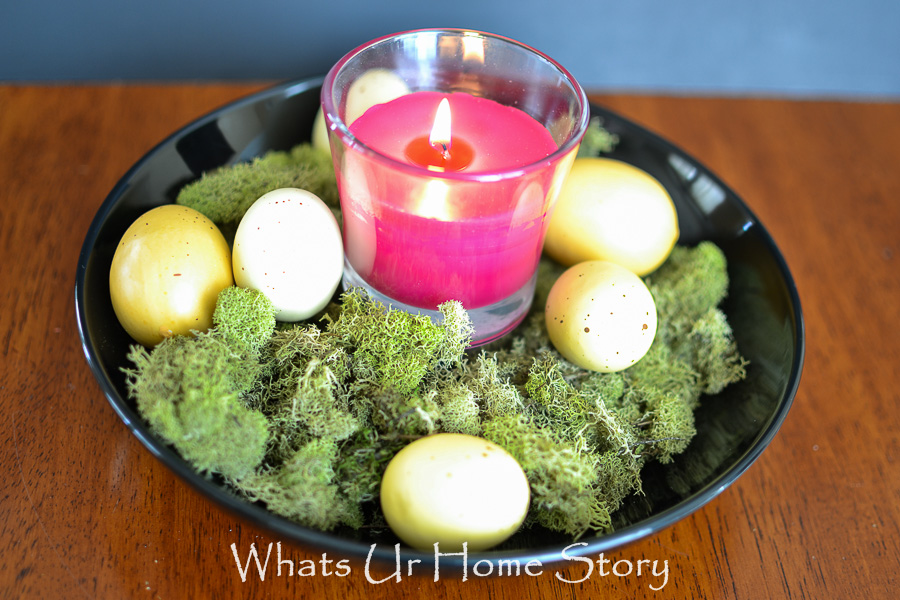 You might recognize the moss and the eggs from the wreath I shared earlier. To make this simple centerpiece I propped the candle on a lid in the bowl and placed the moss and eggs around it. And voila!
Another reason we love scented candles and plugins is that we love cooking and trying new recipes ( see how we tried Vietnamese for the first time here). Indian food relies on a lot of spices that make the dish deelish but at the same time can make your house smell like a curry house. Even with a very powerful kitchen exhaust fan the smell lingers on. B is especially sensitive to smell and is the one to leave no stone unturned when it comes to getting rid of odors. To him the only good smells out of the kitchen are that of fresh baked cookies and Cinnamon buns. Unfortunately we can't just live on those even though I might know a certain someone who could (Monkey #1 ;)) ! So every time we are at Walmart, a trip to the air care aisle is a must after which we leave with at least a bag of refills for our plugins.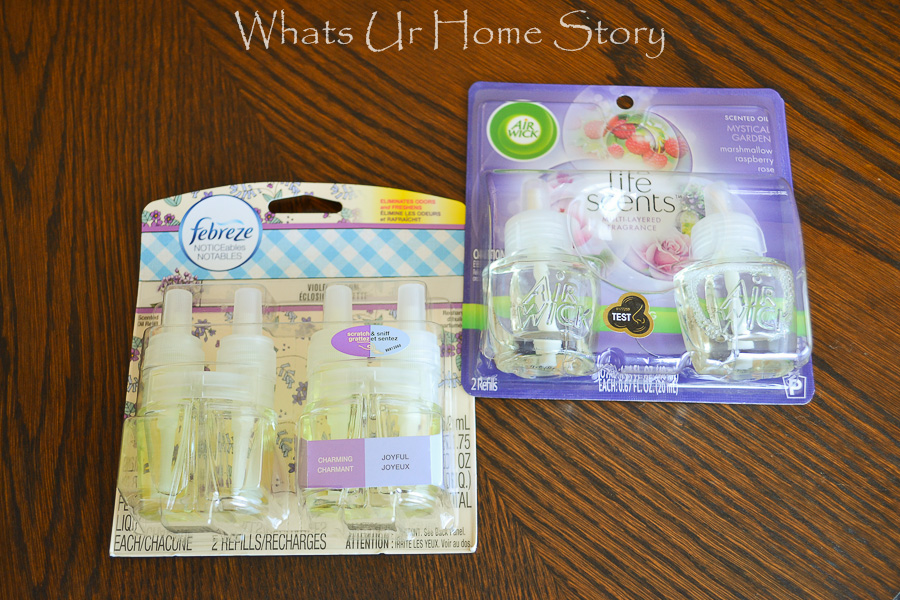 The plugins and candles keep our home smelling clean all year long especially in Winter and Spring when we can't open the windows yet.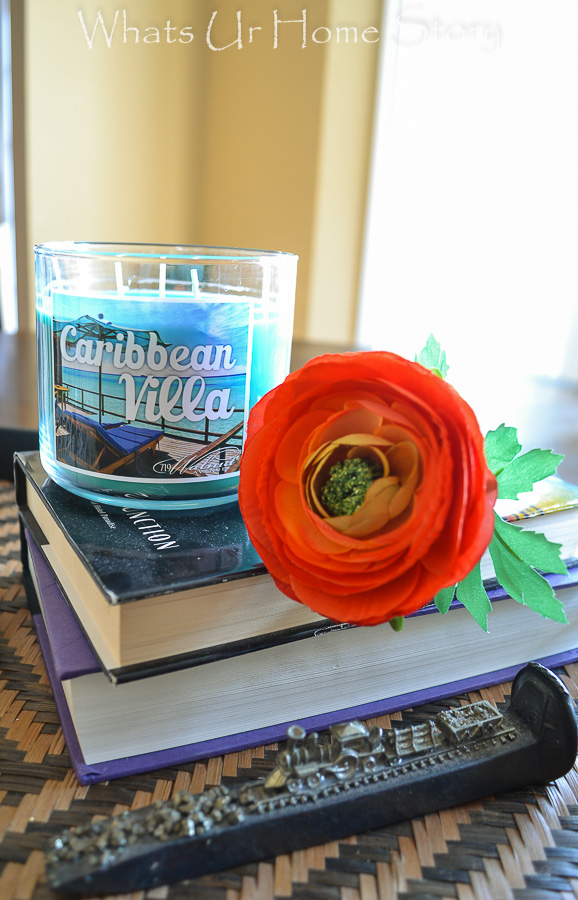 Are you a stickler for cooking smells? How do you keep your home Spring fresh clean?
Thanks to Acorn for sponsoring today's discussion but as always all the opinions are mine. #SmellsClean