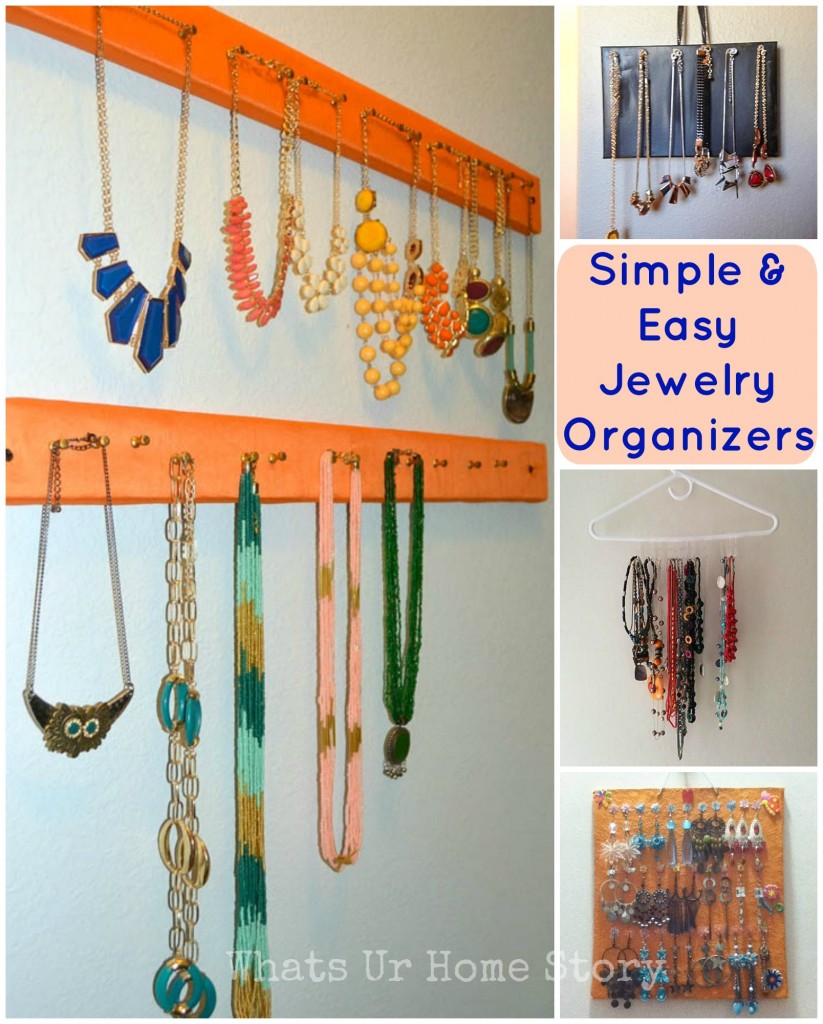 My recent post about the thrift store plate jewelry stand at Remodelaholic got me thinking. What do you all do to organize your jewelry?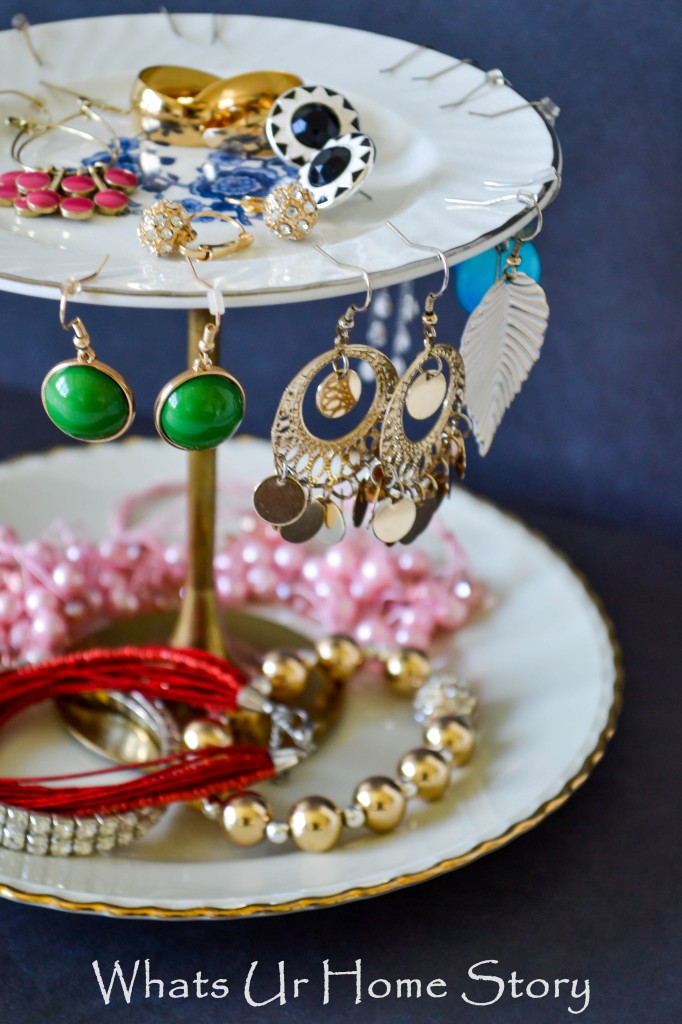 Like any good Facebook friend would do I snooped around. 😉 And what did I find? A plethora of simple and easy jewelry organization ideas! These are not bloggers (wait, one of them is) or extremely DIY savvy folks but very creative ladies, who also happen to own exquisite jewelry, thinking up out of the box uses for every day stuff. In the process, they have discovered that they can display and store their jewelry in an easy and efficient way.
First up my friend from Engineering College, Pavithra. You know, she was the first person I talked to in college. I was one of those late admissions who had transferred to the college 3 months after the classes started. Given the lag I was very apprehensive of how things would turn out to be. On the first day as my folks and I were walking into the girls dorm aka. hostel we saw her heading out. We struck up a conversation and in a matter of minutes all my worries were thrown to the wind. One of the sweetest friendliest gals I have ever met. 🙂
Checkout her solution to organize light weight fashion jewelry; took all of 10 mins to make!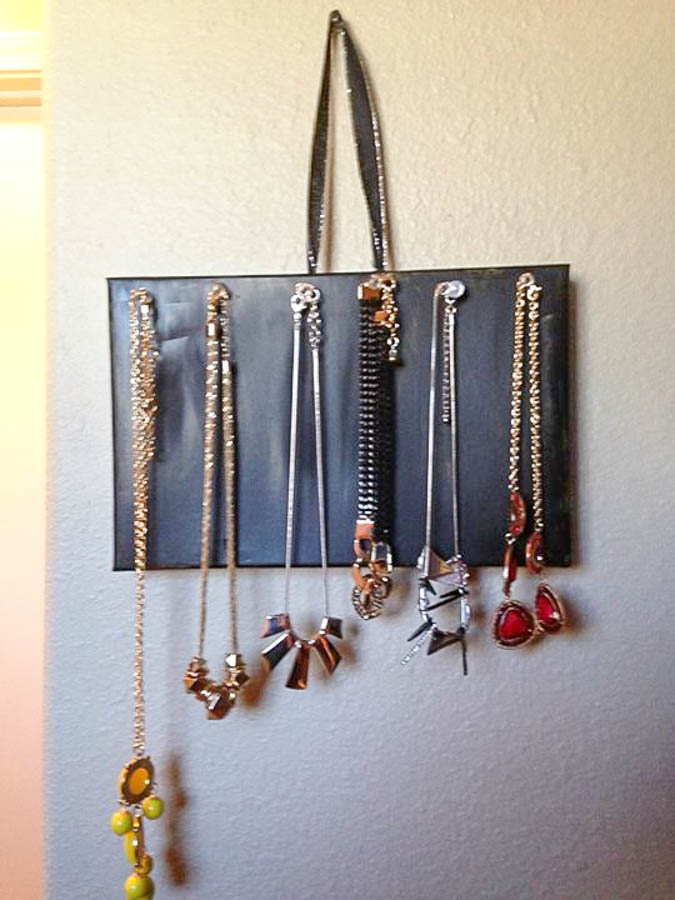 She painted a shoe box lid with black craft paint, used tacs to hold the necklaces, and secured it to the wall with ribbon.
My blogging friend Reshma, who shared her son's Yellow striped bedroom with us earlier, made her organizer using 2 extra wood cleats from her closet makeover. She covered them in fabric and used push pins as hooks. You can read more about the makeover on her blog, Weekend Tweaks.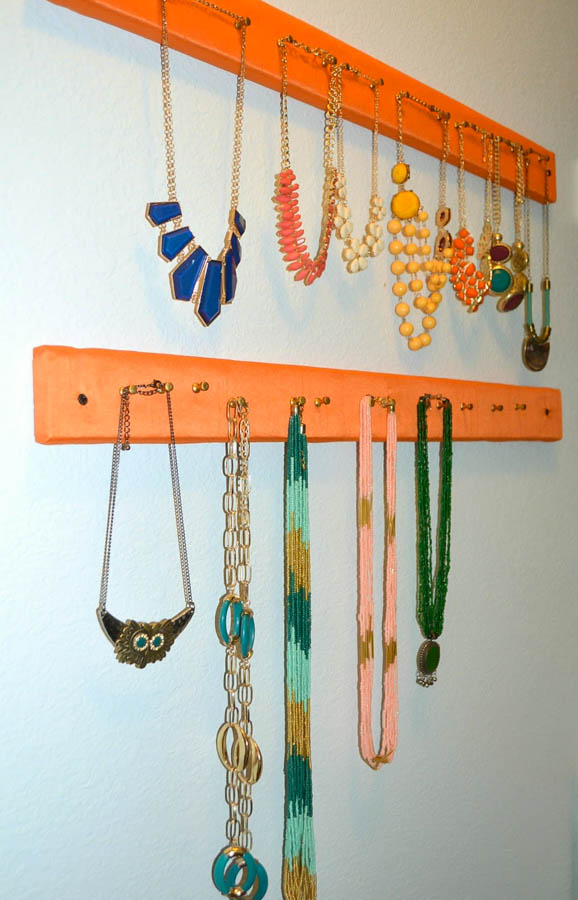 Chahat, whom I met via an FB group covered a piece of cardboard with craft paper, poked holes for earrings with a small nail, covered the nail holes with stickers, and hung earrings through the holes.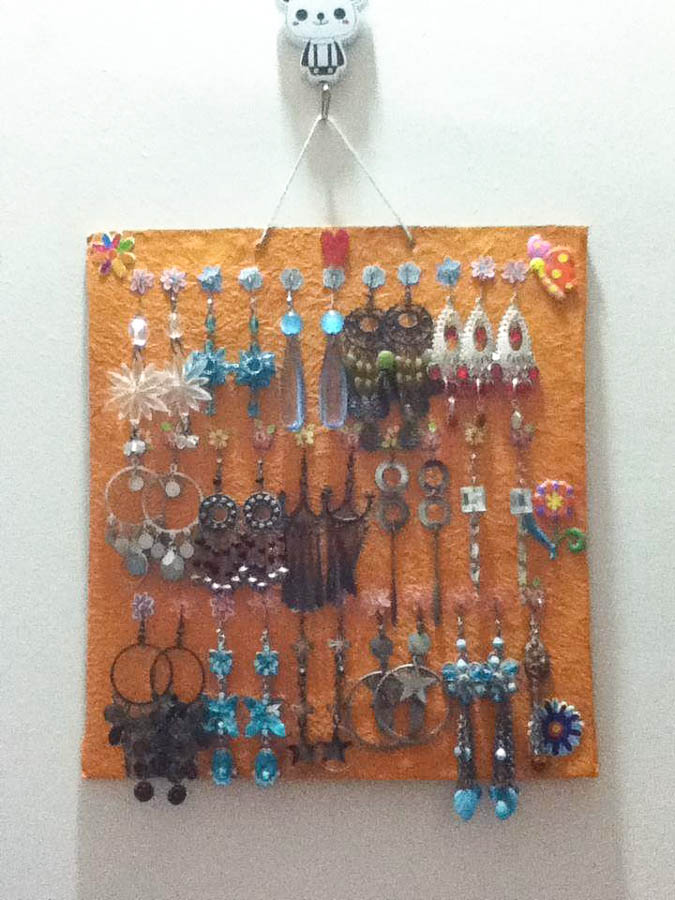 The most ingenious idea of all came from Shilpa, another FB friend and a reader. She used a hanger and C hooks (think they are shower curtain rings) to hang her neckalces. Genius!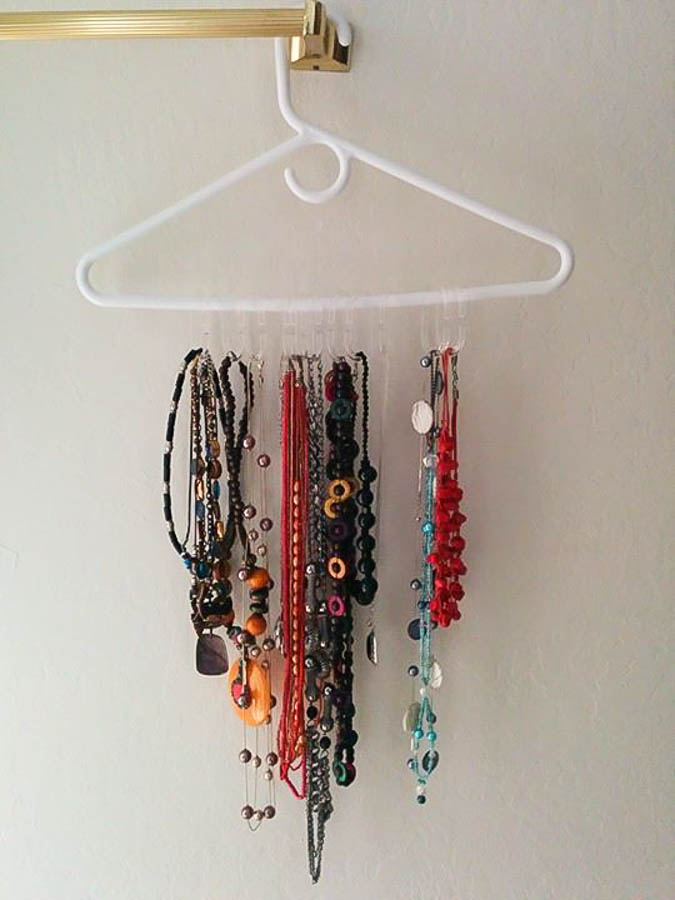 Thank you ladies for sharing your creativity with us! Think you too can make one of these?
How do you organize your jewelry? Would you like to share with us a fun project or two? If so do shoot me an email at [email protected].