Happy April everyone! Can't imagine it is already been 3 months into the year. Yes, we just celebrated our 3 month anniversary at WUHS over the weekend. 3 months! I know it is not a big deal, still…..I've got something special for ya in honor, a note of thanks for all the amazing support! But that will have to wait till tomorrow as I don't want to derail our first post of the month series, where we rummage through Craigslist trying to find deals. Through this monthly series, I am trying to put it out there that you too can find those special pieces if you look for it and the possibilities of what some of these pieces could become with some TLC.
Following your suggestions (please do keep them coming, have been really helpful) from this month onwards we'll be featuring finds from all over the US. First up, of course DC 🙂 can't ditch my city.
This antique bedroom chair was up for grabs for $50. I'm sure you could have negotiated it down further. A nice chalk paint job in antique white and some reupholstering with this damask print fabric from fabric.com can totally update this one.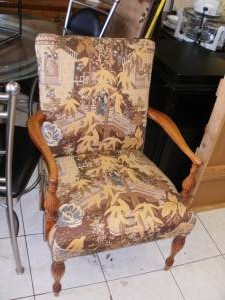 This leather chair is one of the most unique things that I've spotted on Craigslist. If you like the style then at $65 I would consider this a deal.

Out of the pack, NYC sure had an awesome amount of deals. Couldn't believe my eyes when I saw this solid wood dining table for $65. It is 64″ long and 42″wide with an 18″ leaf!

This Frontgate Wrought Iron Outdoor Dining Table set for $700 OBO had me wishing we were back in NJ! Absolutely great find since a new one would set you back by $1,795.

The LA Craigslist was rife with mid century modern furniture, which is a bit too retro for me. The prices over there were a bit higher than the rest of the cities that I checked out, even for the everyday mundane stuff. May be the high cost of living could explain it?
This Asian console for $200 did sound like a good deal to me, especially since recently I had to fork out $128 for a version that was 1/4th size of this one.

These Z Gallerie Concerto chairs (they listed 2 but was not sure if it was the price for 2 or 1) for $100 again looked good as they would cost you $199 each new.

Out in Dallas, I found that people loved to preface almost every thing they sold with 'gorgeous' or 'beautiful' or 'great', even the ones that showed significant wear and tear. This white curio/book shelf with bean board pattern on the back from Pottery Barn was listed for $40. Would be a great addition to a kid's room or play room.

This red accent chair for $60 had some serious potential. Again I would go with an atiquey white paint job and some colorful prints (like the one on this pillow from World Market) for the upholstery.
Chicago was another city where mid century modern was the rage. Did you know that JFK used a Jasper desk at the White House? Atleast that's what the seller claims on this posting for a mid century modern 1950's Jasper desk for $125.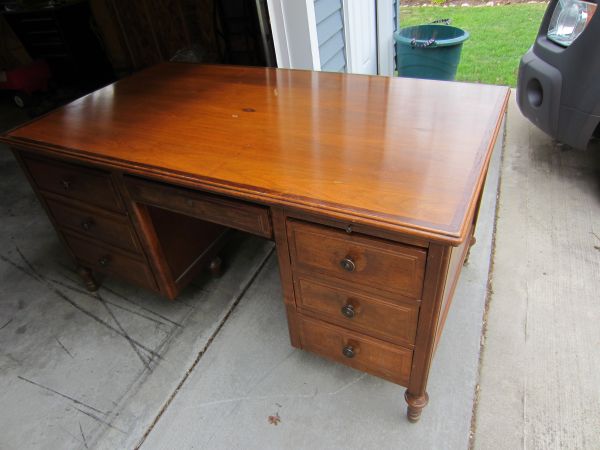 These Bombay Company Side tables for $49 are also a great catch.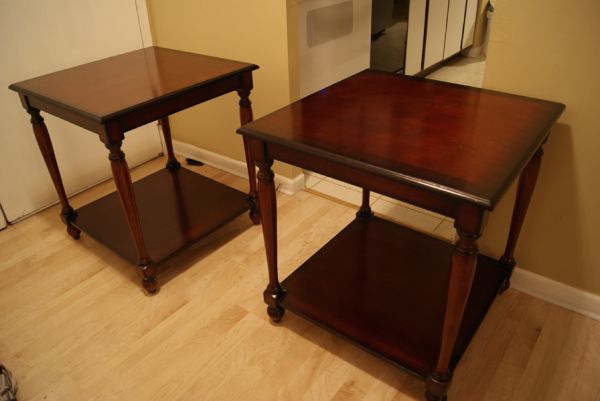 That's our round up for today. Don't forget to check back tomorrow for the surprise. Can't wait for the reveal!
Have you found any deals on Craigslist?