I love it when I hear from you guys especially when it is about your projects.  And that too if those are WUHS inspired then it is a proud and humbling moment for me. As I have said so many times before I'm blessed if I've inspired at least one of you.
Deepa, a local reader who has been a fan since the early days was kind enough to share her succulent planters, inspired by my succulent planter gift for my friend. In her own words, "After reading your post, I immediately rushed to Lowes (they have a great collection by the way) and picked a bunch of them, came home and potted them. :)"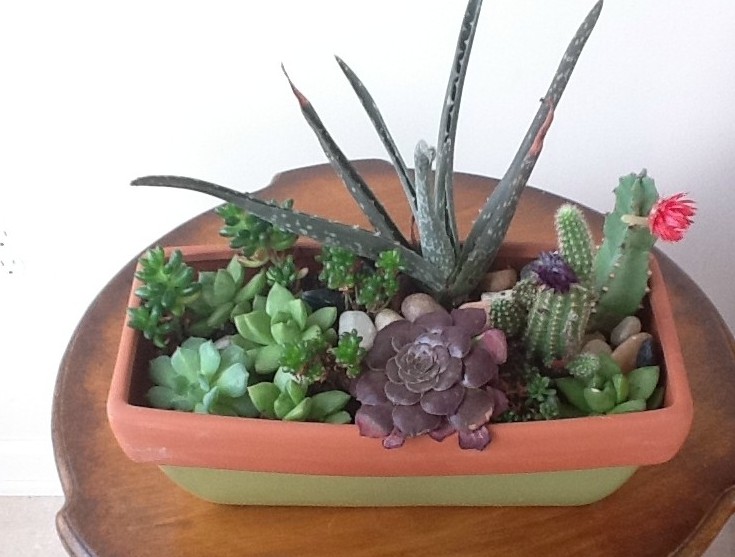 She made two! Here is her second one.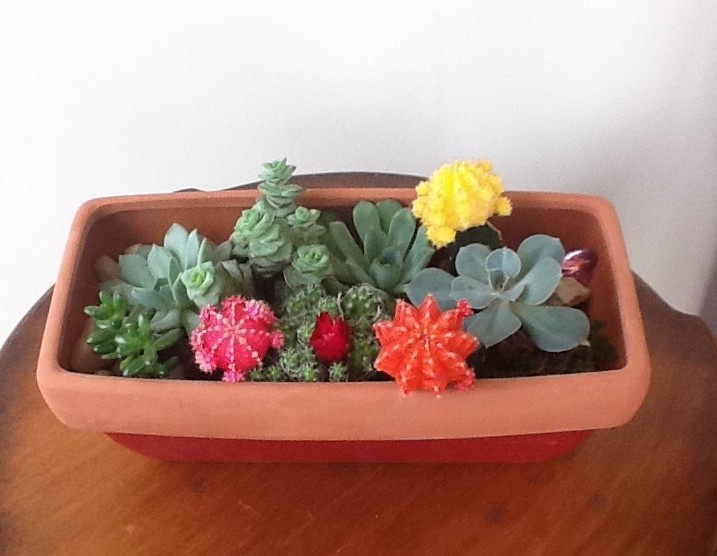 She used aloe, hens and chicks or sempervimum, cactus, and sedums. Then dressed up the planters with a layer of river rocks. Aren't they pretty? Love all those pretty pops of colors with the cactus flowers.
Clay pots and succulents are such a  great combo. I've been planning to make a succulent garden in a strawberry pot for years now but for one reason or the other it gets stalled.  One more look at her planter with the aloe. Th aloe adds the height while the purple hens and chicks adds color interest.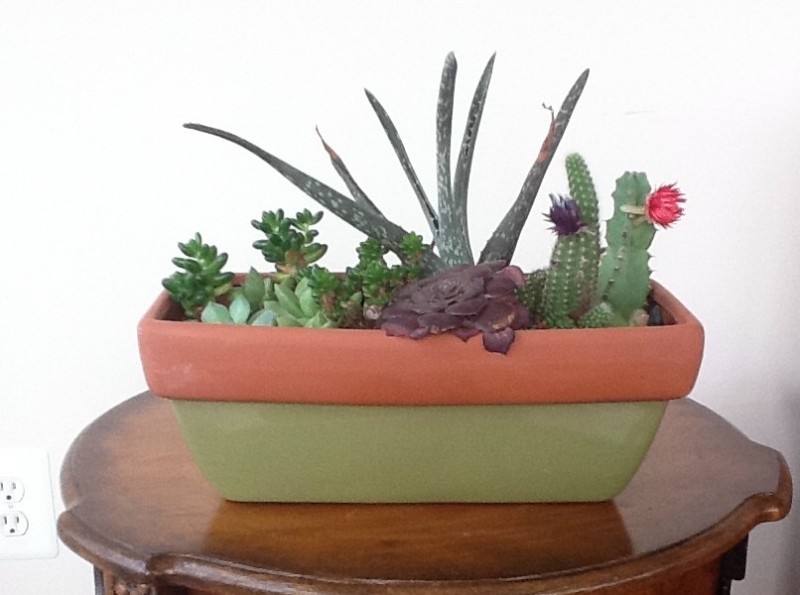 She paid around $17 for each of the containers and spent around $25 on the plants. $21 for a succulent planter this size sounds like a great deal. An important tip to remember when gardening with succulents is that their biggest enemy is over watering. So let the planter run dry (the soil should be dry to touch) between waterings.
Don't forget to send in your projects too. It doesn't always have to be WUHS inspired. Any project that you think the readers would love to hear about is post worthy.