After the ugly climax of the lace chandelier project I had to prove it to myself that I still had some creative juice left in me. So as soon as I left the crushed chandy to soak in the bath tub I jumped straight into the next project.
Will have to wait till Thursday for the big reveal ( there is even an awesome giveaway planned) but here is a sneak peek.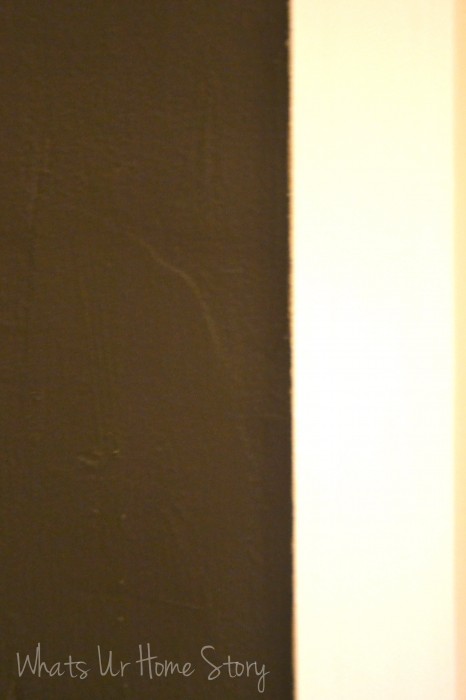 I painted straight lines without painter's tape! You know how hard that is for me but after all your encouraging comments from the last post I decided to give it a go. True to painting wisdom a Purdy brush is the key. Pretty happy with the results.
But as with every story in our house there was a catch. There was a tiny bit of painter's tape on the roll and out of sheer habit I taped it down. And it bled like crazy!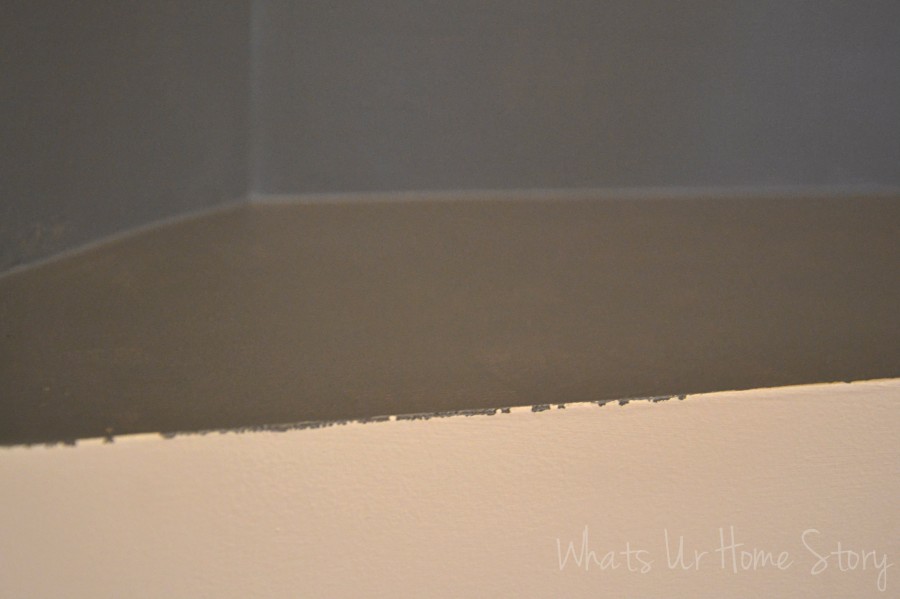 See where the paint stopped bleeding? That is exactly where the tape ended! At least this trial gave me enough confidence to go painter's tape free for our next paint project.
In other news, today is the last day of the sale on my curated collection, Eclectic Elegance, at Arcadian Home. Do check it out.  I know this post was not a big deal but for me doing something as simple as painting straight lines without the help of tape right after the chandy fiasco was HUGE. So please bear with me as I ride this wave out. Will be back tomorrow with a Flower Power post and fall kick off post + Giveaway on Thursday.
Do you paint without painter's tape ? How do you do it?