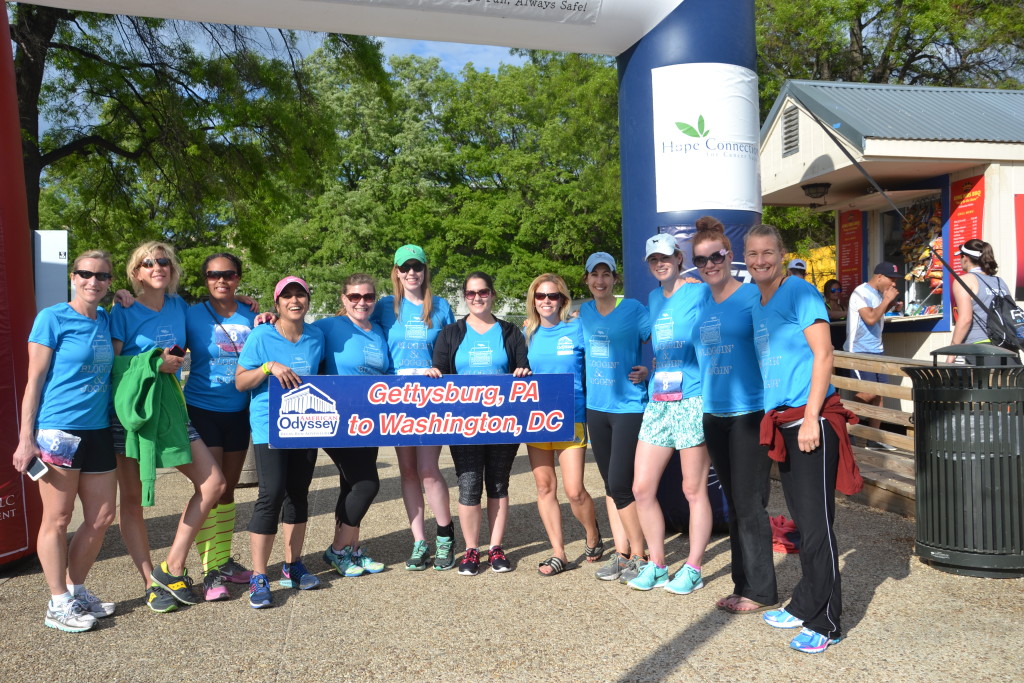 If I can see it, then I can do it
If I just believe it, there's nothing to it
I believe I can fly
I believe I can touch the sky
I think about it every night and day
Spread my wings and fly away
I believe I can soar
I see me running through that open door
I believe I can fly
I believe I can fly
I believe I can fly hoo……..
These lines from one of my favorite songs ever, "I believe I can fly" by R.Kelly pretty much sum up my feelings about the American Odyssey Relay! If you'd told me last year that I'd run regularly or for that matter be part of a race I would have bet some good money on that
not happening
. But here I am  talking about my 200 mile relay (from Gettysburg, PA to Washington DC) experience with you all! C'est la vie!
Having been a runner for only a couple of months thanks to a foot/tendon injury I went into this race with goal of finishing it. Training was hard for me with a super tightly scheduled March and April and the new job with a 2 hr each way commute. Most often I would go out on a run at 7 already tired from the day. But run I did at least some 'coz there was no way I was letting my team of other 11 bloggers down. These ladies have been such a big source of inspiration be it putting the team together, lining up sponsors, figuring out the logistics, running training…. Every step of the way they would boost us newbies (there were 3 of us) up providing encouragement and advice.
We were split into 2 vans (see my last post ). Here's van 1 ladies; Heather, Beckie, Karah, Cassie, Jessica D, and Jessica H.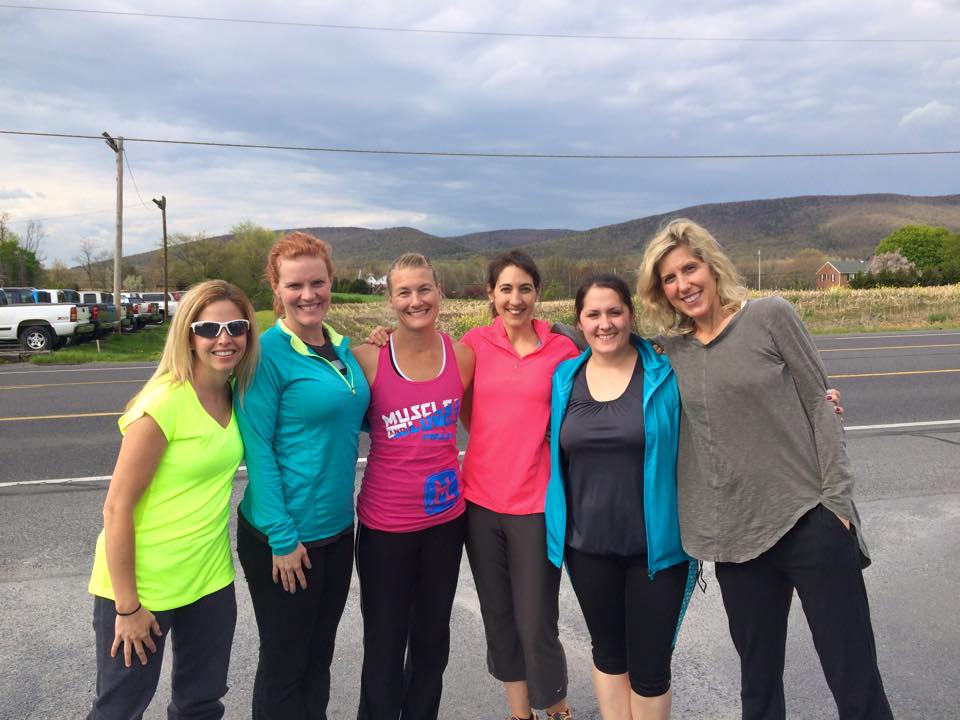 Our van; Paula, Sarah, Me, Alexis, Megan, and Chaney.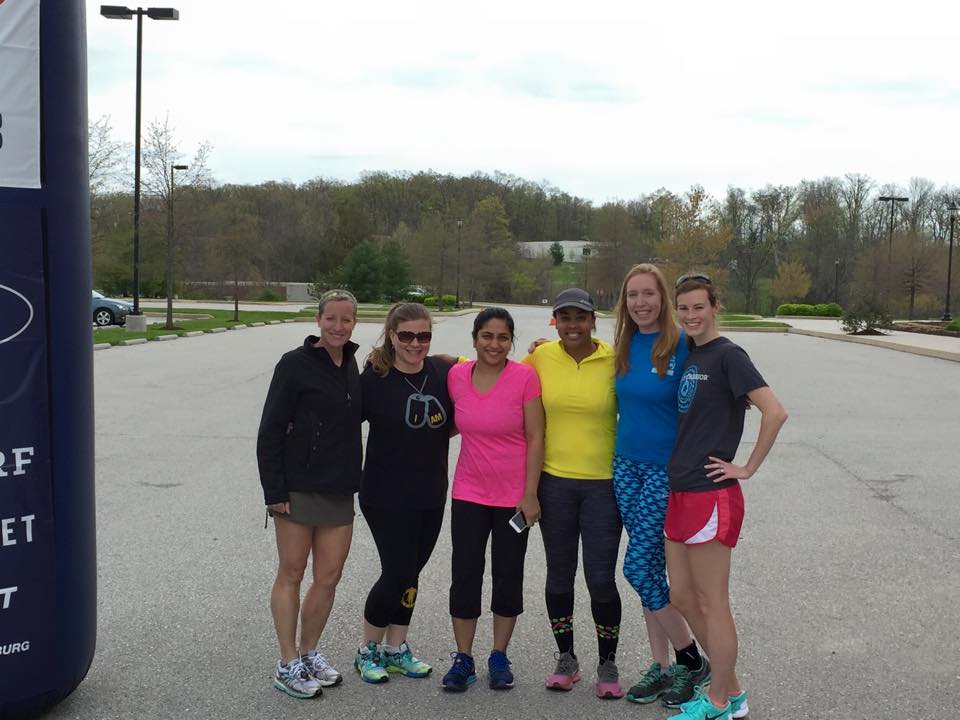 My AOR journey started with picking up Chaney at Reston (she had taken the train from Philly to get here) on Thursday afternoon and driving to Cassie's where all of us hopped onto the two fabulously equipped GMC Denalis. Seriously those cars we so well equipped  (even had Wifi) that we hardly felt that we'd spent most of the 2 days in the SUV. We then drove up to Gettysburg and settled into our hotel rooms. A big thanks to Hometalk for sponsoring our home away from home for the night. A good night's sleep and van 1 was ready to get the ball rolling. Our van didn't start until the afternoon so spent most of the morning packing and decorating our Denali.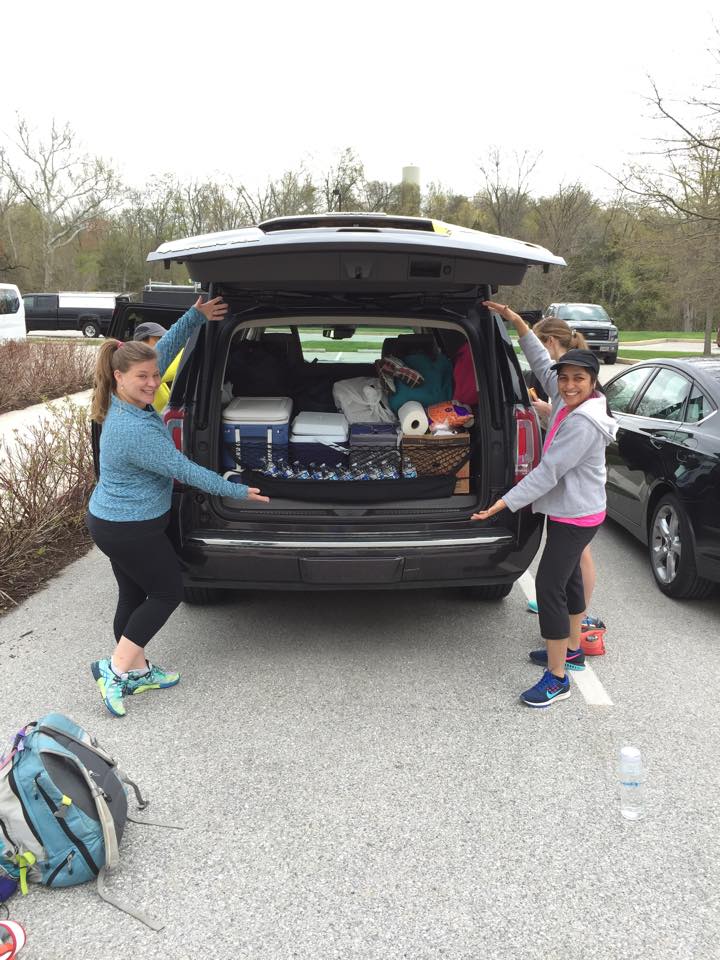 I was the last runner in van 2. My leg started at about 5.30 in the evening in a small town called Smithsburg, MD. It was a short one at 3.5 miles and I did my best pace ever at 12:49. Here I'm handing off the slap bracelet, that is what you pass on to each runner, to Jessica H after my first leg.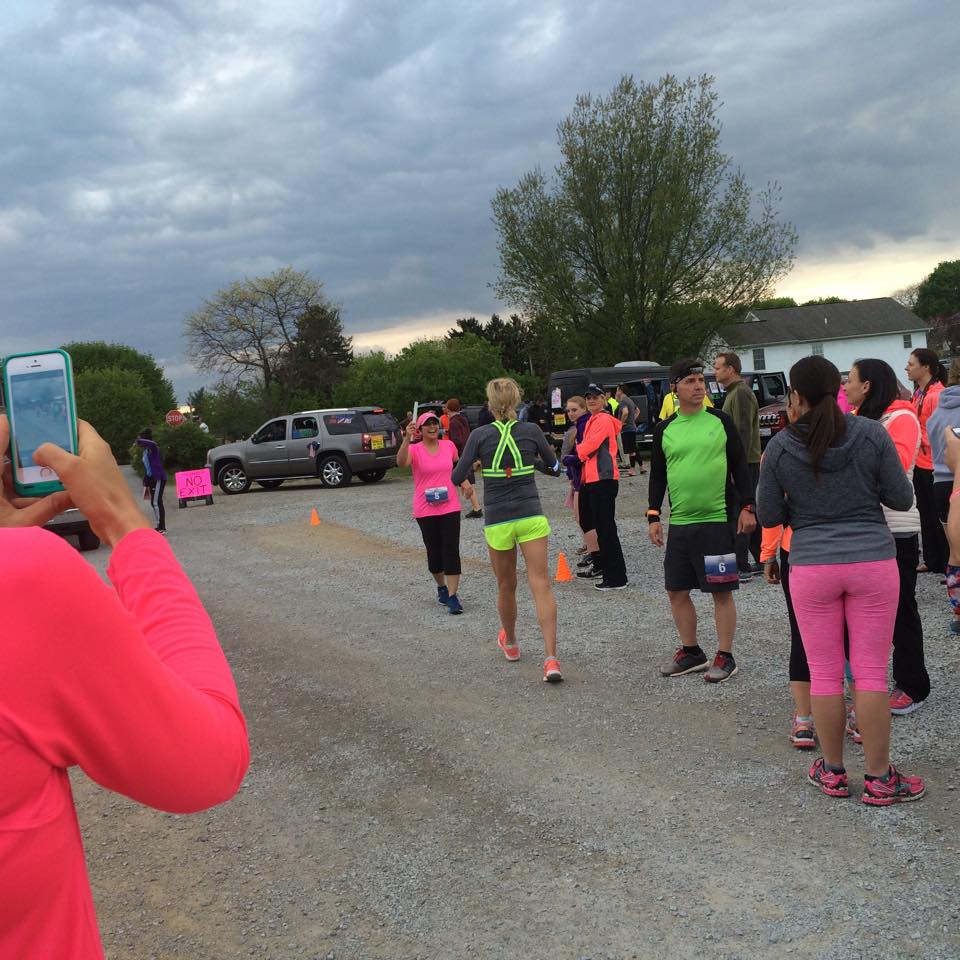 So happy to cross off my first leg on the van!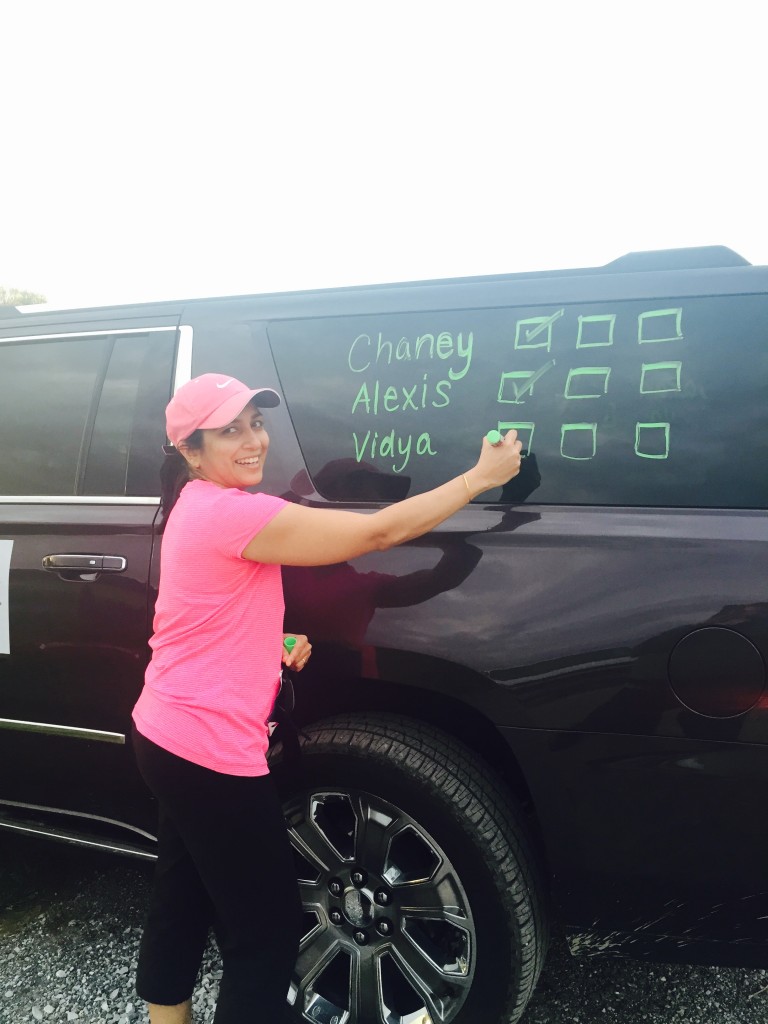 We grabbed a quick dinner at a local restaurant and headed to Boonsboro High school to change and get ready for our next leg. My 2nd leg started at around 3 am. It was pitch dark, my first time ever running in the dark. My cap with lights, reflective gear, and knuckle lights saw me through as I crossed the MD/ WV border over the Potomac into Shepherdstown. Thankfully the leg was only 3 miles long and along a highway.
When I was done we headed to Cassie's house to shower and for some much needed sleep. 3 hrs later we were up and driving to our next transition. The race route ran through 4 states (PA, MD, WV, VA) and DC including the Gettysburg and Antietam battlefields, lots of pastures, orchards, national parks. It really was scenic with lots and lots of farms along the way.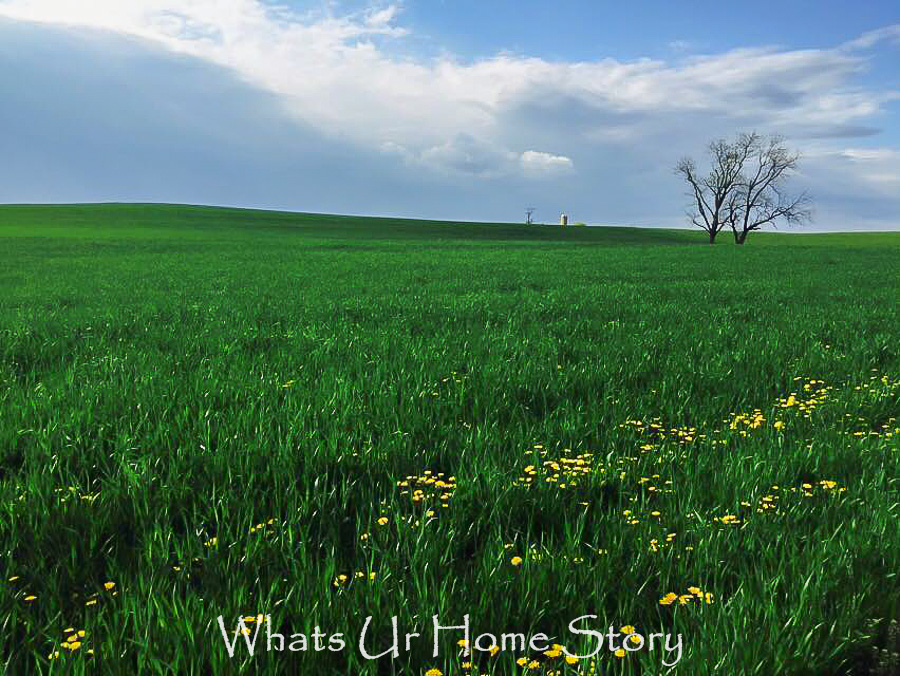 The third leg for all of us was along the C&O Canal, again breathtaking views.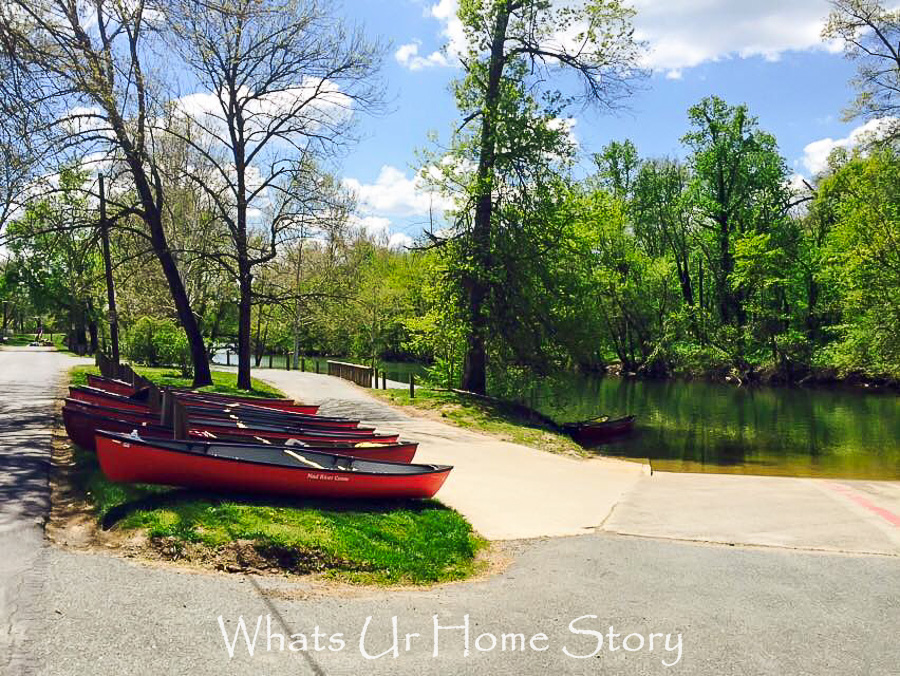 Van 2 selfie on day 2.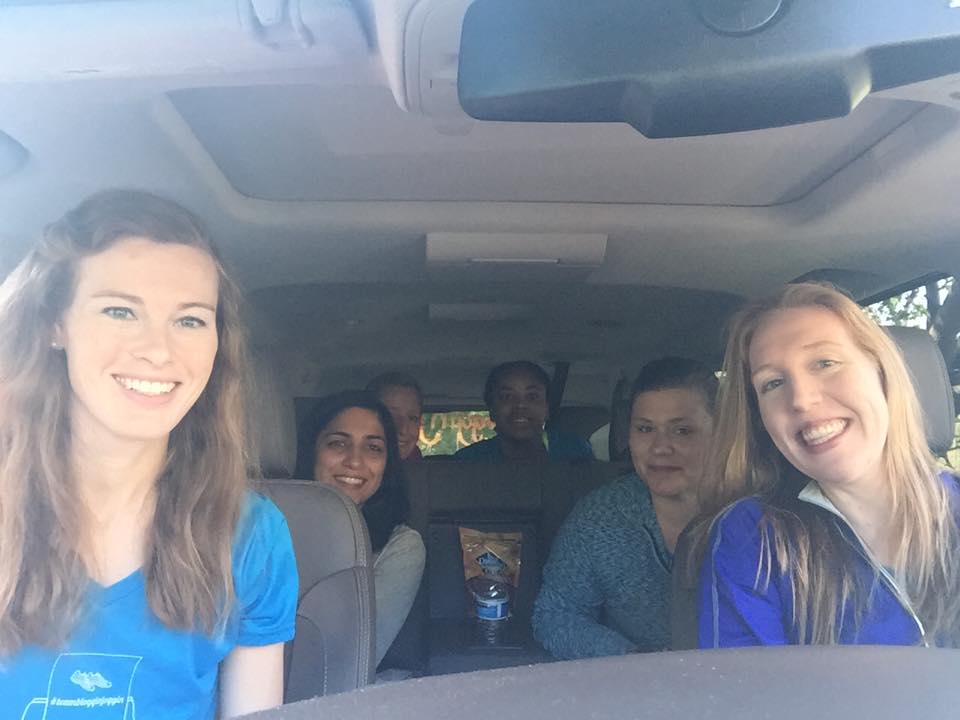 My 3rd leg and the last leg of the race started at Fletcher's Cove. Here I am starting my leg 3.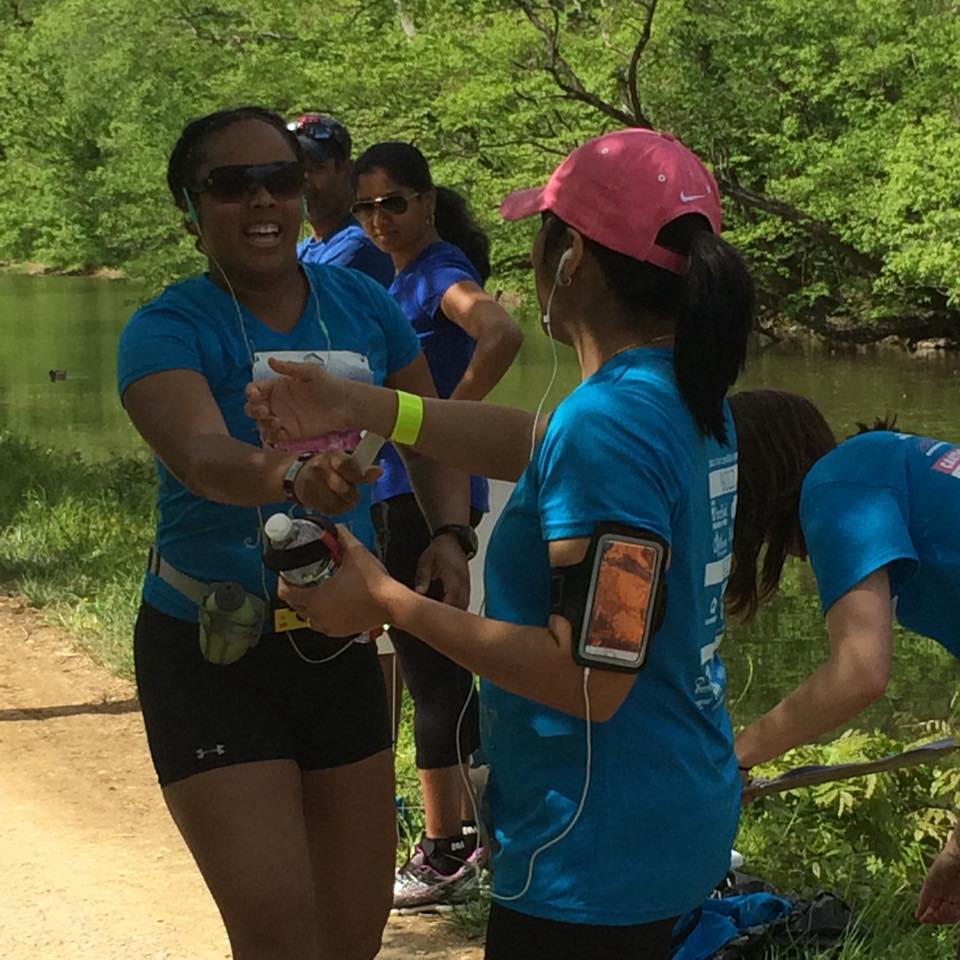 I knew this one was going to be tough being the longest at 6.5 miles (even in my practice runs I had run only 5 miles) and in the afternoon. But frankly I hadn't expected it to be this hot and humid. Even before I hit a mile my throat was all dry and I was super thirsty for water. Actually this leg was riddled with problems from the start. After I ran over a mile I realized that my Mapmyrun app had paused, my music stopped soon after, one of my shoe laces got untied. Did I say it was very very hot and humid? At least twice I was on verge of tears 'coz I couldn't run and was walking so much in between. My pace was horrible but I kept telling myself I'll finish it even if I have to walk it all the way. After 4 miles or so I kept switching between running and walking for the most part. On this leg I got to cross over the Key Bridge into VA onto the Mount Vernon Trail and then back onto DC via the 14th St Bridge. I ran to the finish line completely exhausted but glad that I made it through.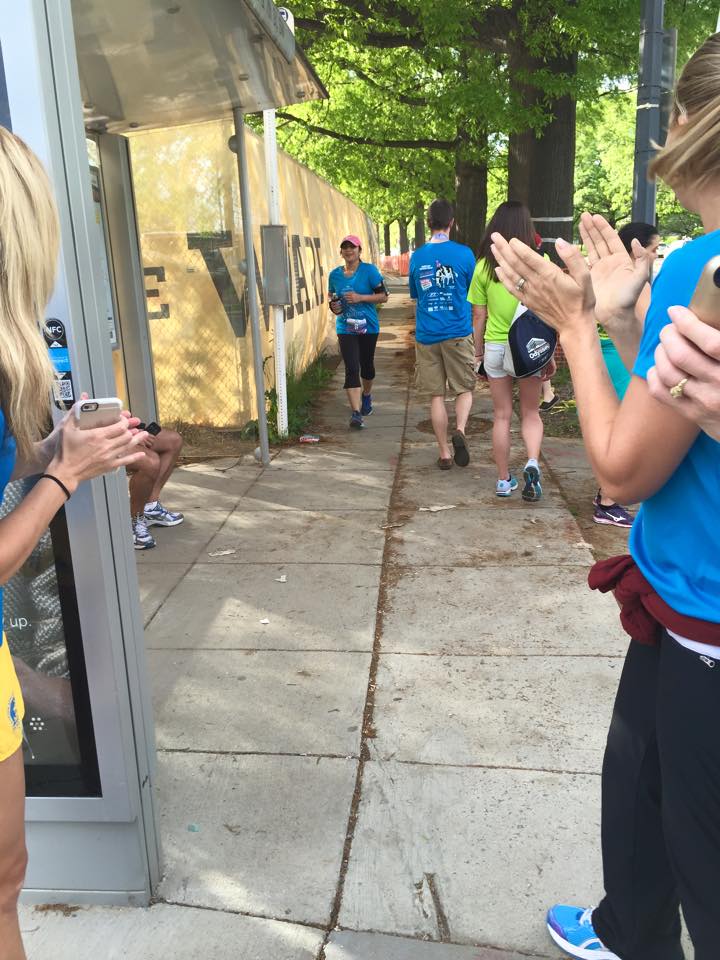 The rest of the wonderful Team Bloggin' & Joggin' joined me and we crossed the finish line together.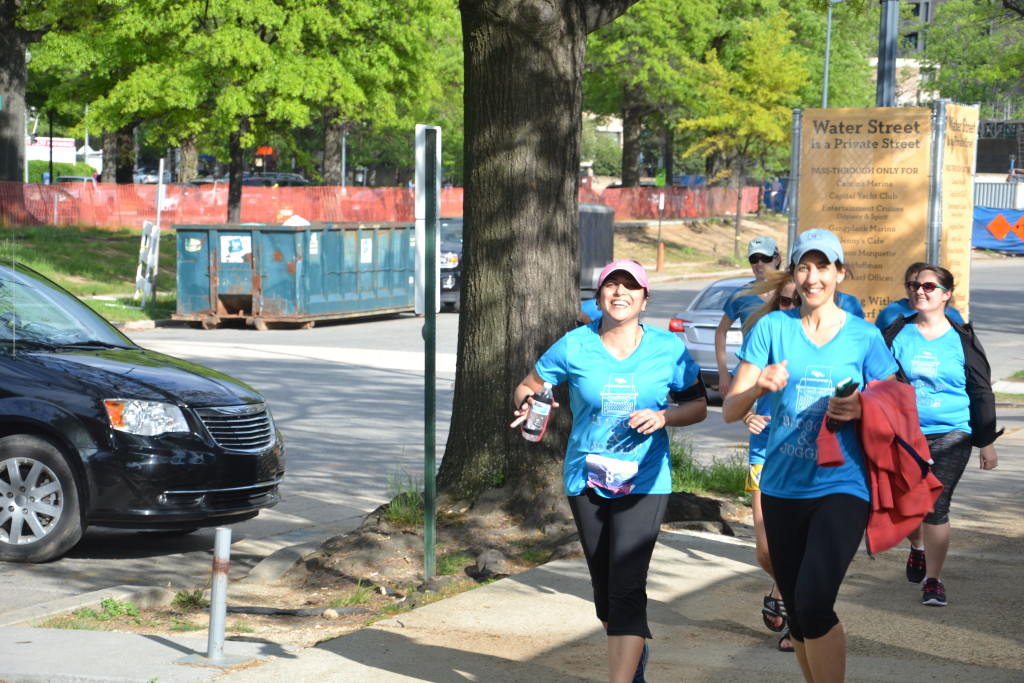 B and the kiddos were there to cheer us on. My monkeys couldn't wait to hug me. 🙂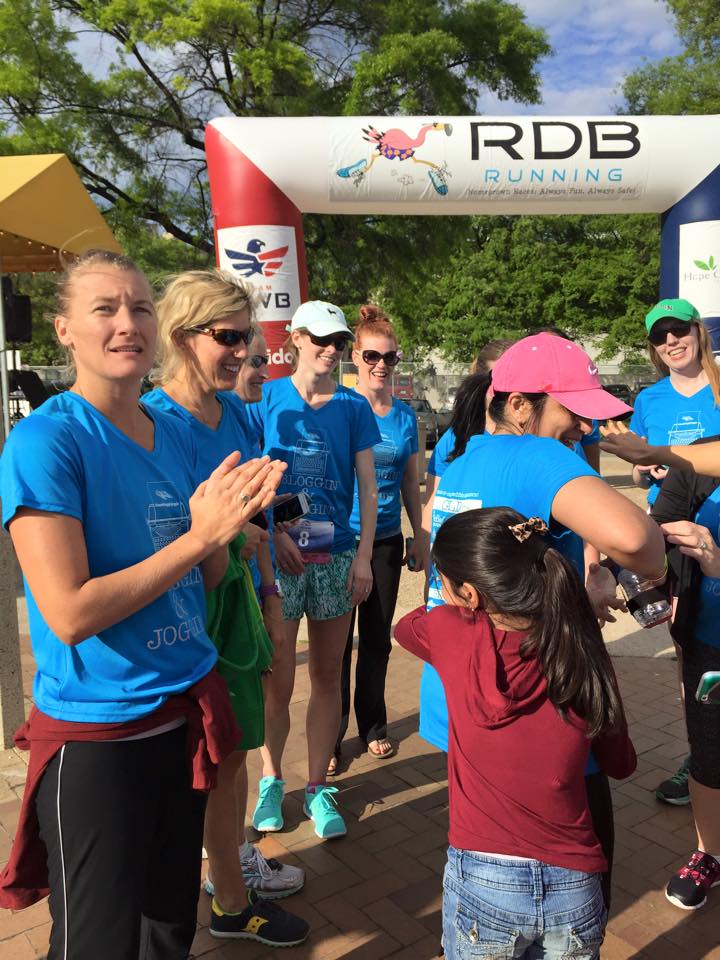 Oh and I ended up with heat exhaustion. A big thanks to the nice paramedic who helped me back to my feet.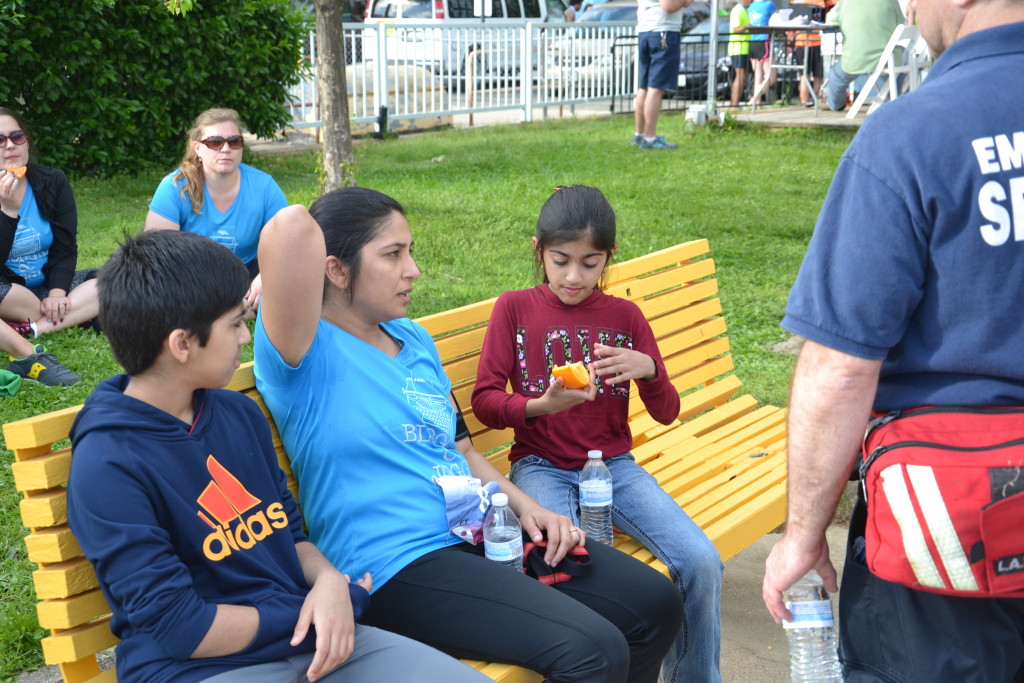 I'm so glad I didn't give up and saw it through. I'm also happy that it is over and I can now move onto other races. What…did I say races? Yes, I plan on running and yes more races are in the future. Actually the next day after the race I committed to running it again next year but with a promise that I'll be better prepared with a much better pace and that I'd pick a tougher leg. Hey there's always room to improve. And once a runner always a runner, don't you think?
The highlights – my amazing team. All you ladies, love you all! Couldn't have picked a better set of women to share this experience with. A special mention goes to Megan who couldn't run because of a leg injury and yet was such an integral part of the team. She was gracious enough to chauffeur us around the whole time. Totally salute her commitment to the team! You are truly one of a kind!
Lastly a huge shout to our wonderful sponsors; Purebond,Kreg Tool, DLawless Hardware (remember my side table makeover?), Design Your Wall, Hometalk, GMC, Sweet Clover, Milestone Pond, Southern Landscapes, Modern Masters (still love my front door paint project), Rehab Associates, Annie Sloan Unfolded, HomeRight, Muscles and Lungs Crossfit Aruba, Bailey Sign, Health Warrior,Frog Tape, and SIX:02. We couldn't have done it this well without your support.