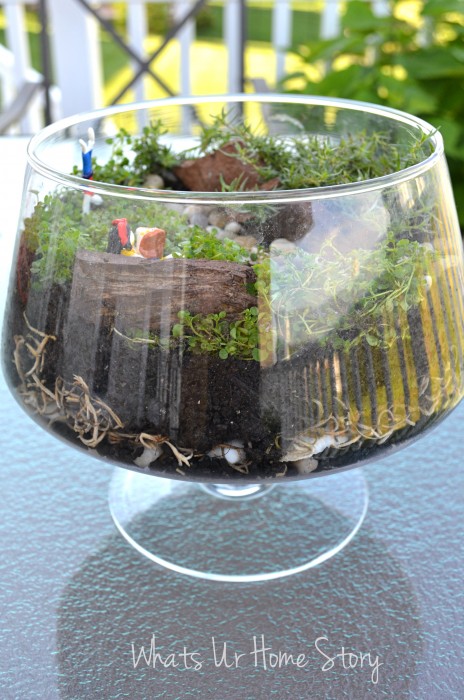 Today I've got a miniature garden for you. And yes, I'm officially obsessed with miniature gardens. This time around I wanted to try an open one and the trifle bowl I found at Home Goods was perfecto!  The figurines are handmade from air dry clay (made these the same time I made our lil fishing guy) and represent their kids. Their daughter is quintessential bookworm (reminds me so much of my oldest) and their son is a bundle of fun and energy.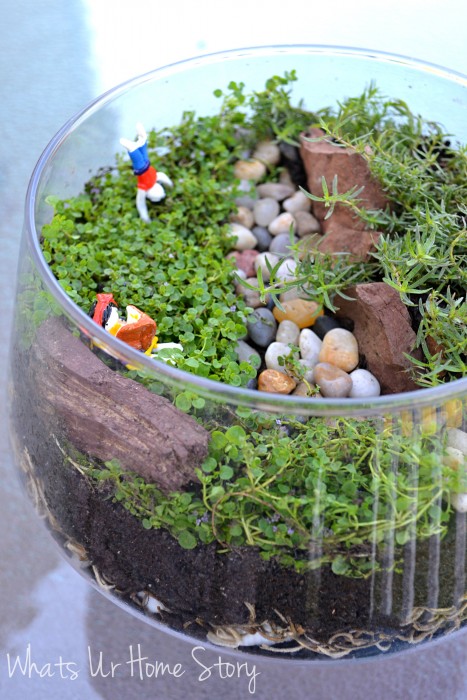 To make it I used;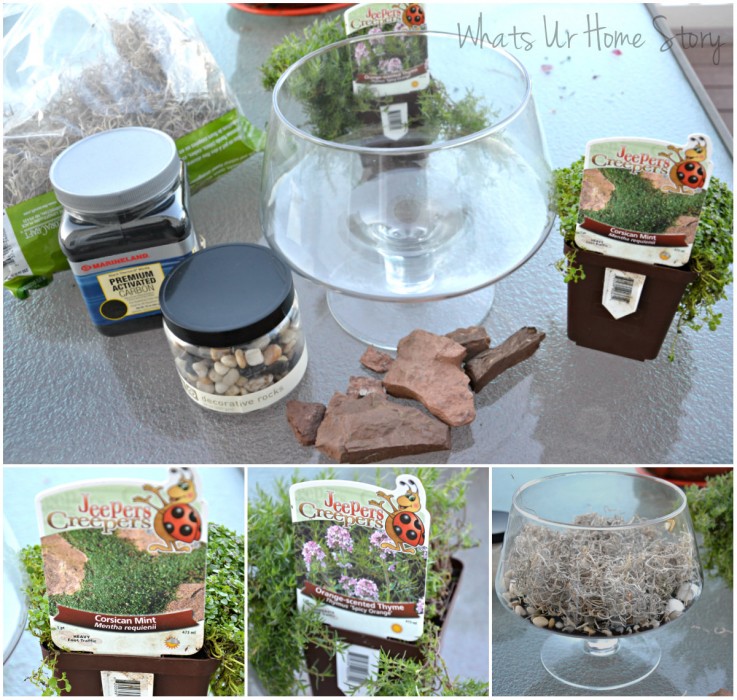 The steps were the same as my moss terrarium. I used Corsican Mint and Orange Scented Thyme, both hardy perennials that need full sun. It seems these are great for growing in between stepping stones and rock gardens. When the leaves are smushed as in when they are walked on they release a pleasant scent.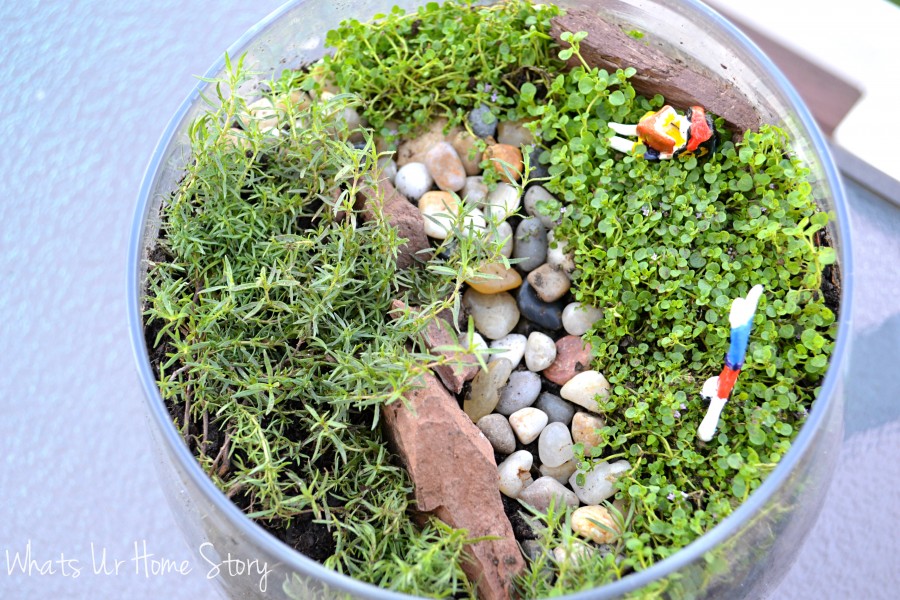 I tell ya that air dry clay is the best. Once I streamline my clay figurine technique I'll post a tutorial on how to make them.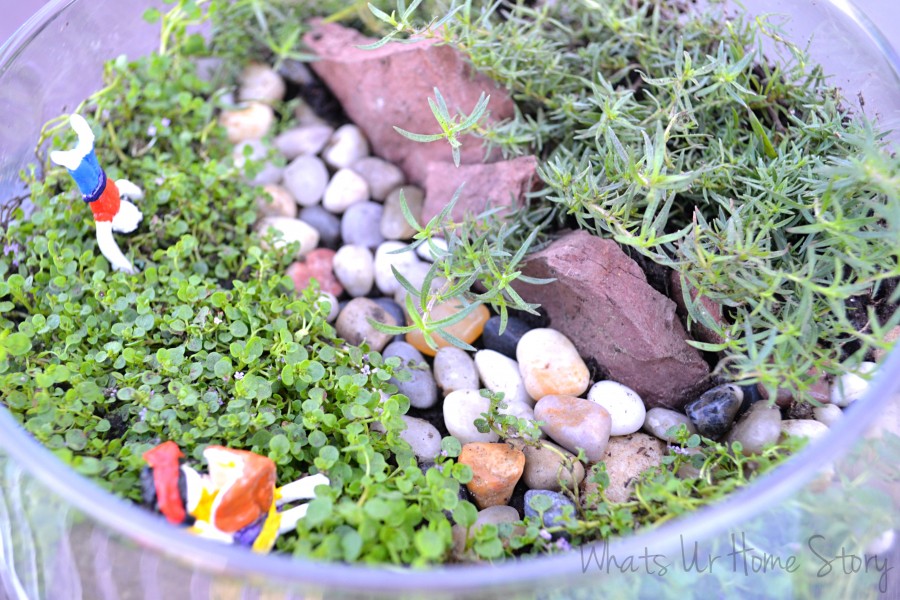 As these plants can take a fair amount abuse they should work great in the terrarium as long as you give them full sun and a good misting once in 2 days or when the soil is dry.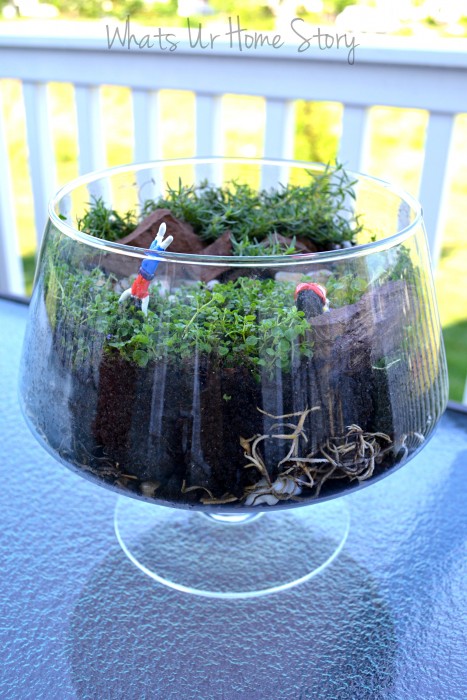 With all this terrarium love from me lately, anyone inspired to make one of their own?
For more terrarium ideas;